Many sellers on the Amazon marketplace use Fulfilment by Amazon (FBA).
The benefits of the service are obvious: while merchants who handle their own fulfillment have to maintain many resources for staff, warehouse space, etc., merchants who leverage FBA benefit from the fact that Amazon handles the entire fulfillment process for them – from stocking to returns and customer service.
Naturally, there are fees incurred for the service. But for many sellers, these fees are cheaper than setting up their own logistics. No more overflowing garages, since Amazon now handles the storage. No more stress of having to be constantly available to provide customer service in line with metrics. And no more pesky return management. But there's also the flip side of the coin: undetected FBA errors will cost you! Given the complex operations that take place non-stop in Amazon's logistics centers, mistakes can and will happen. It's important to track those errors constantly because Amazon won't reimburse you proactively.
How do hidden Amazon FBA costs arise due to FBA errors?
For the layman, Amazon's logistics centers are pure chaos. Items of the same ASIN are stored wherever there is space for them. Miles of conveyor belts send packages from A to B and from B to Z. In addition, in some modern warehouses, robots have taken over the storage space and chauffeur shelves from one place to another. And all of this is just for the shipments going out to customers.
To add, there are also whole departments that accept deliveries from sellers and those that process returns. Of course, there is a sophisticated system behind all this, which the online giant has optimized to the greatest possible extent over the last two decades. But that is the crucial point: optimized to the greatest 'possible' extent. Nobody is perfect, and market leaders like Amazon make mistakes too, which increases FBA costs. These costs are not necessarily visible to the sellers.
What types of FBA errors can happen?
In such a large logistics center, errors can occur at various points. From delivery to posting to return management. Here is a selection:
Order: customers receive a refund due to a return, but the return does not reach the logistics center.
Return lost in the warehouse: The return was accepted at the logistics center but not credited to your inventory.
Inventory: Your goods were misplaced in the warehouse and are now missing from your inventory.
Damaged/destroyed: Your goods were damaged or even destroyed in the logistics center.
FBA fees: You have been charged with incorrectly calculated fees.
How much money are you losing on Average?
Without intelligent automation, FBA errors can only be identified with immense effort. For very small sellers with a low number of FBA movements, process errors may not yet be so significant. Most people don't have the know-how and/or the necessary time to manually analyze every small detail, merge the necessary reports, and interpret errors. But if you do not make this effort for your company, chances are that you will lose a lot of money due to unclaimed reimbursements.
As a result, medium-sized companies that use FBA can lose several thousand euros a year. On average, each seller who does not analyze their FBA errors loses 6,480.90 euros per year.* On the other hand, larger companies can easily lose five- to six-figure amounts. Not a figure you'd just donate to Amazon, is it?
So, how can FBA errors be uncovered?
Of course, sellers who use the online giant's fulfillment service have a right to be reimbursed for any damage incurred. Sellers have to report the error and Amazon will verify the refund claim. To do this, up to 12 reports must be reconciled daily to track FBA goods movements. If you discover discrepancies, these are considered errors and can be refunded.
The data found would then have to be copied to Seller Central and transmitted to Amazon. Once Amazon has reviewed the case, it will either reimburse you or reject the compensation. Unless the marketplace seller can use the FBA reports to prove that it is a justified claim, the cases are closed.
The problem: evaluating up to 12 FBA reports is time-consuming and complicated because of time issues and inaccuracies in the analysis. In fact, with manual analysis, only some of the FBA errors are actually discovered.
Isn't there a more simple way?
This process of keeping the costs of Amazon FBA errors in check is actually very time-consuming and hardly what anyone would call economical. Especially, when you're not just managing two SKUs and making four sales a week.
But fortunately, in the modern ages we live in, there are smart algorithms that relieve us of such tedious work and usually run the process more efficiently. This is also the case with the SellerLogic Lost & Found tool. This software runs in the background while you can pursue other business tasks. As soon as an error is found, you will be informed and can simply copy and paste your refund request to Amazon. SellerLogic provides you with all relevant case data, including the case ID and description, automatically. All you need to do is transfer this data to SellerCentral (this step can't be automated due to Amazon policies). If a refund is issued, Lost & Found closes the case automatically.
In case of a rejection, on the other hand, a SellerLogic employee manually checks if the decision is correct and closes the case free of charge, should Amazon have acted justifiably. If, on the other hand, the seller is entitled to a refund, SellerLogic provides all relevant communication details that the sellers then forward to Amazon and offer any further necessary support which enables the sellers to claim their reimbursement.
Final thoughts
If you use Amazon FBA, all costs should show up in your calculation – even those that are not obvious at first glance. This includes FBA errors. If you don't take them into consideration, you will lose money.
Finding these errors is immensely important, but finding them manually is not only time-consuming but is also prone to human error. Instead, smart algorithms can take this work off your hands and often work more efficiently.
* The calculation is based on errors found with Lost & Found customers. (Status: January 2021)
___________________________
Prevent FBA errors by investing in third-party systems to streamline your inventory and efficiently manage your product data. An accurate product information management (PIM) tool like Plytix PIM makes it easier for Amazon FBA to do its job without having to compensate for the poor quality product data you provide.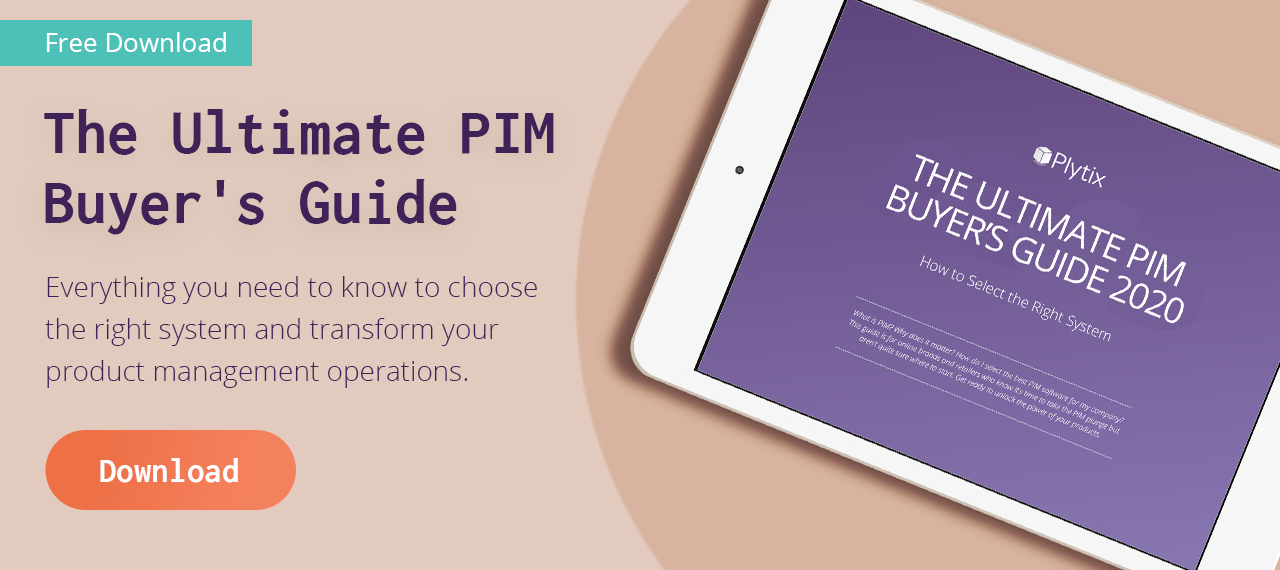 Download our free white paper to learn more about PIM today!