As the global footwear market continues to grow, brands of all shapes and sizes want a piece of the pie.
But with companies like Nike and Adidas dominating the market, is there enough to go around?
Initially, it may seem like the answer is no. There seems to be no room for new brands to enter the market. But despite challenges, brands are using creative ingenuity to find ways. Instead of just grabbing a piece, their strategies focus on increasing the size of the pie so they can get their fair share.
While a brand name is generally what develops major hype around shoes, lesser known brands have been able to generate hype around their products by rolling out quirky and unique styles.
The Saucony Strategy
Okay, okay. You might be saying "Saucony isn't a small player." Their name may hold a fair amount of clout today, but this wasn't always the case.


Saucony was once the little guy until the late 1970's and had to fight for their position in the footwear market. They relied on innovative styles and excitement around their products to hold their own against the industry giants.


Starting small in Kutztown, Pennsylvania in 1898, Saucony's beginnings were focused on producing children's shoes. Progressively adapting to consumer needs in 1910, they began making shoes for the whole family.


The name of the game for Saucony up to that point was finding markets in need and catering to them, gaining traction in whatever way possible.


As their growth snowballed and about 50 years later, the company had been involved in everything from track spikes to astronaut shoes. It wasn't until 1977 when they found their most valuable niche that helped give their name some recognition: the running sector.


As mentioned in my previous blog post, the convergence of fashion and performance in this sector was becoming a popular trend during this time and Saucony was no stranger to it. They introduced running shoes like the Jazz and DXN Trainer that wrapped both style and comfort into one, making them increasingly popular among runners.


Saucony realized that the sector of fashion athletic footwear was multifaceted, containing many niches within it. Although Nike was already in the market, there was still opportunity to enter because there was always a demand for something new.


There was no "one size fits all."


Saucony embraced this ideology which led to the creation of some truly unique shoes.
So what does footwear have to do with food?
In 2014, the traditional running label from humble beginnings tried something new. They created shoes inspired by food.
Yes, food.
You might be surprised, but it was so successful they continue to do this today. If you're a fan of burgers and want to slide a pair on your feet, Saucony has got you covered with the Shadow 5000 'Burger'. Providing condiment packaging for the laces and a take-out style shoe box, you might think you have your hands on an actual burger.
And I bet you won't forget it.
As crazy as this concept may seem, footwear fanatics and foodies share some commonalities that create this interesting market. Both fueled by hype and urban influence, the two coincide to create a demand for shoes inspired by burgers, dirty martinis or bacon & eggs.


Saucony hit the nail on the head by identifying this strategic market segment. By entering a market others would've thought absurd, they not only satisfied consumer needs but generated a lot of buzz around their shoes.
Don't believe me? The 'Burger 5000's' are selling for over $500 on ebay.
Not only that but these shoes are highly instagrammable, and swoon worthy on social media.:
This unique sneaker drop sold out within hours of release because of basic supply and demand. Sneakerheads were willing to camp out overnight in front of the store or wait online for hours with bloodshot eyes to get them because they knew availability for such an exclusive item was limited.


When's the next time we'll see a pair like this roll out? Who knows! It's not everyday shoe brands are mass producing hamburger shoes.


The combination of limited supply and viral exposure makes this strategy a real winner.
How small brands can get a piece of the pie
Small brands have the same ability to cater to niche markets and emulate what Saucony did with the Shadow 5000 'Burger.'


In order to do this, brands first have to answer some important questions that will help them identify their market and decipher its demands.
Which niches are currently unserved by footwear companies?
How will specific colors, materials and styles speak to this niche?
What is the size of this market and how much should we produce?
Brand's should be able to answer these questions through enough research. Finding relevant information through channels like Instagram or Twitter to gain insights as to the best approach to delivering a never-before-seen product to a new market.


After a niche is identified, it comes down to penetrating it first. Small and big brands alike have equal opportunity to identify a niche. But unlike big brands, there's no room for error. Small brands don't have the the luxury of disposable resources. This first-to-market strategy is only viable if small brands have well thought out product development and marketing efforts.


Once the ducks are all in row, it comes down to taking the final steps of blending relevant styles and trends to release a quality product to the niche.


In the age of choice, the demand for new footwear styles will reach into the furthest corners of every market and it's up to footwear companies to deliver on it.
Craving more? Check out some of Saucony's other foodie inspired shoes: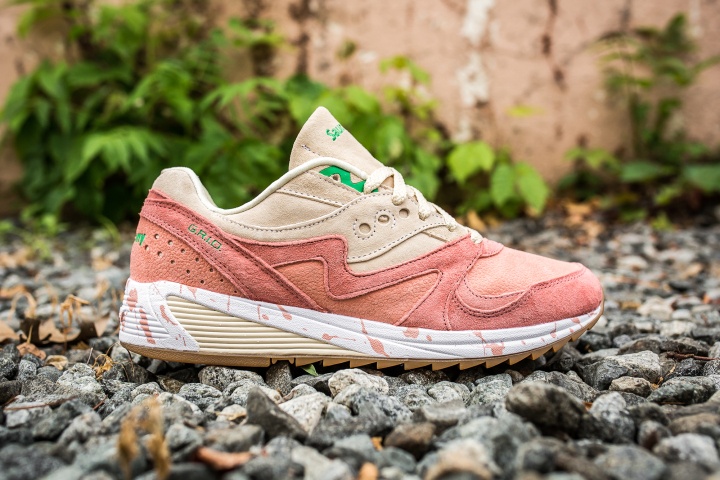 Image Via Kicksonfire.com (Grid 8000 'Shrimp Scampi')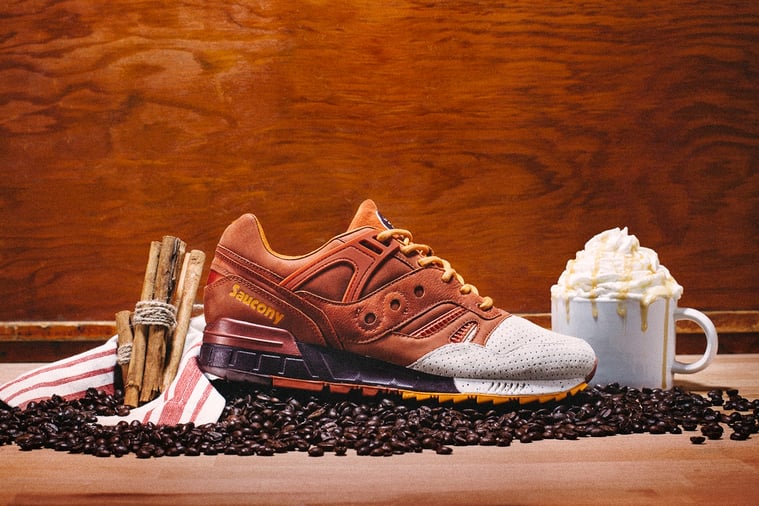 Image via Hypebeast.com ('Pumpkin Spice' Grid SD)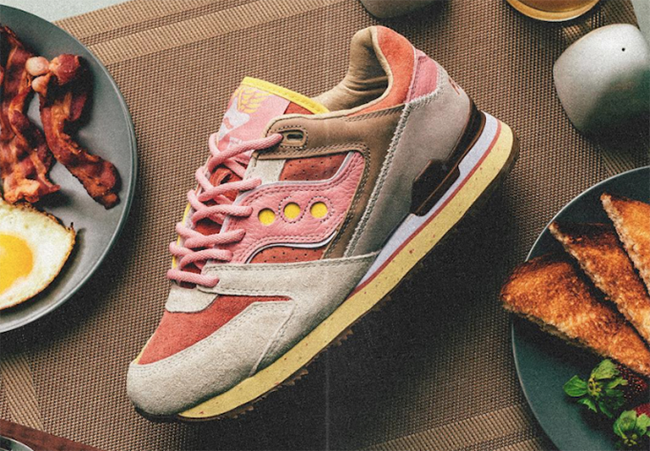 Image Via Sneakerfiles.com ( Saucony Courageous 'Bacon and Eggs')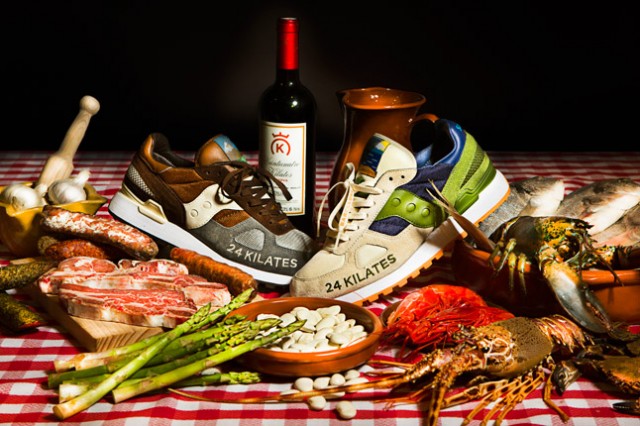 Image via Sneakerfreaker.com (Shadow 5000 'Mar y Montana' Pack)
Cover Image: Solecollector.com