We just shipped Team Roles, the newest update to the Plytix PIM platform that allows you to create custom permission schemes for all your users. Let's break it down into what it can do and what it means for your team.
What are Team Roles?
Team Roles gives you the ability to assign users different access rights within the Plytix platform. This makes sure that only certain people can see and/or edit specific information.
Here is a quick rundown of what is important:
You can create unlimited custom roles


Roles can be assigned to users and API keys

Roles are based on

a set of access types, system locations, and data permissions

This is a PRO feature
Ready to start using Team Roles? Learn how to get going here.
How does Team Roles help my team?
One of our big initiatives in 2020 is to promote collaboration within the tool. Team Roles are a big foundational step in doing that. It promotes focus, reduces human error, and opens the door for different types of users to access PIM data.
PROMOTING FOCUS
Let's face it: a PIM is a complex system. There is a lot going on, and there is a lot you can do. By assigning users different roles that only show them what is important to their job, you are reducing noise and promoting more focused work. For example, if you have multiple content writers, you can set their permissions to look something like this: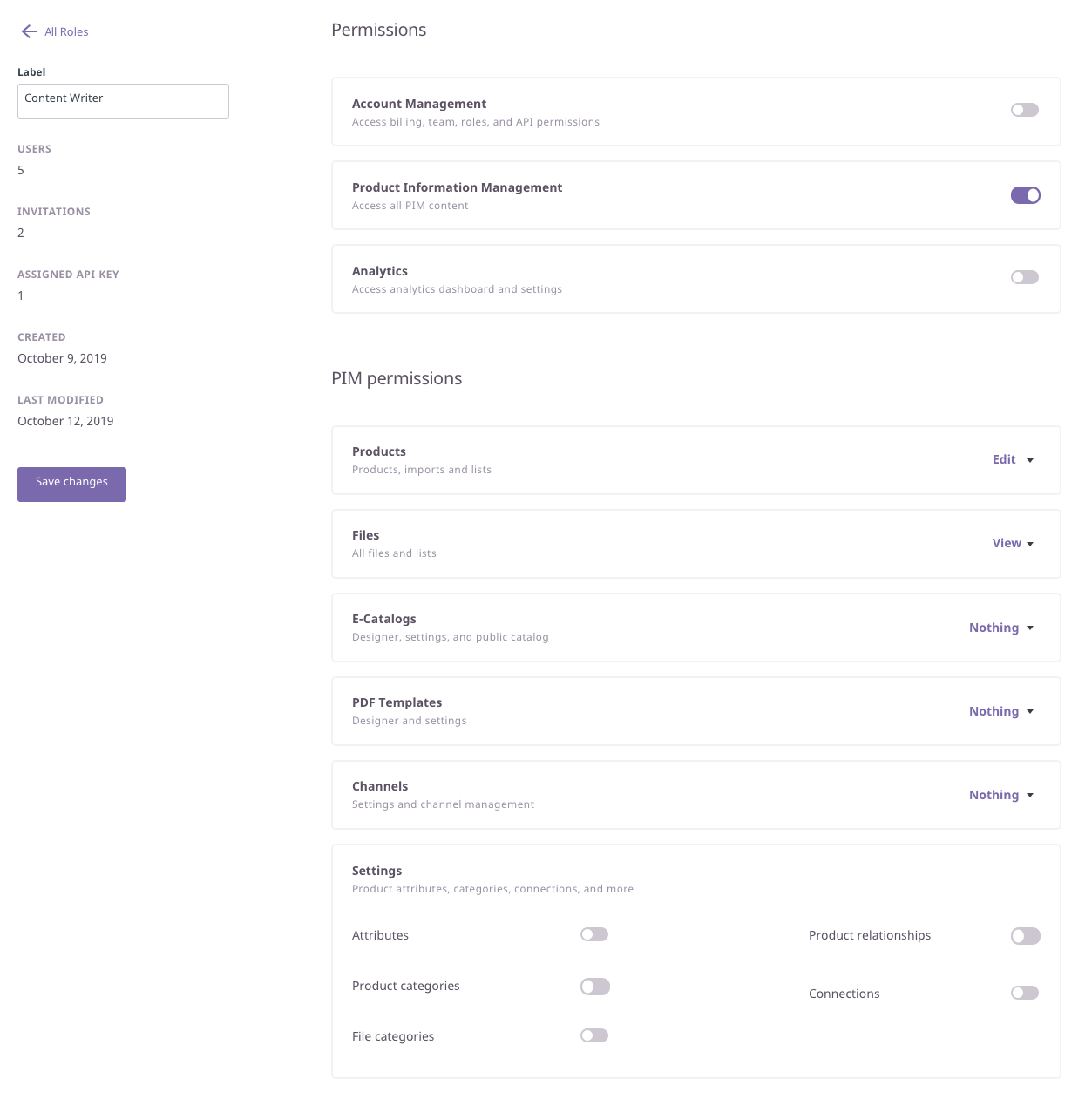 As you can see, the Content Writer role only has access to edit products and view their files; everything else is disabled. They don't need to worry about creating new attributes or managing E-Catalogs. They just need to focus on writing content.
REDUCING HUMAN ERROR
Time to face another glaring truth: humans make mistakes. I myself am a human so I can attest to this fact. But the last place you want needless errors is in your product data. Without set roles, errors can surface from someone accidentally hitting DELETE, reordering files, or renaming an attribute you are using in your Channel. No one does these things maliciously. Usually, it is a question of platform inexperience. PIMs are complex, despite our efforts to make them less so.
With Team Roles, administrators can finally invite their whole team into the system, knowing that only certain users can edit or manage certain settings. Not only that but the ability to set limits for API "users" is also an important control mechanism for reducing errors coming from automatic updates and integrations.

For team members getting on board, this is also a huge deal because it makes them feel more at ease knowing they cannot accidentally edit something they shouldn't. Roles can be modified or changed as users develop platform knowledge or change roles.
NEW USERS
This new level of control is great because in the world of software, sometimes setting limits means more freedom. In this case, you can now invite new collaborators you normally would have kept out of your product database.
For example, you can let sales reps and customer support agents access the tool with view-only permissions so that they can filter through and find product information faster than ever.
How many watches are there that come in Aqua or White and have silicone straps? With access to our filters and your entire product catalog, they can find out that the answer is "5 watches" in 10 seconds.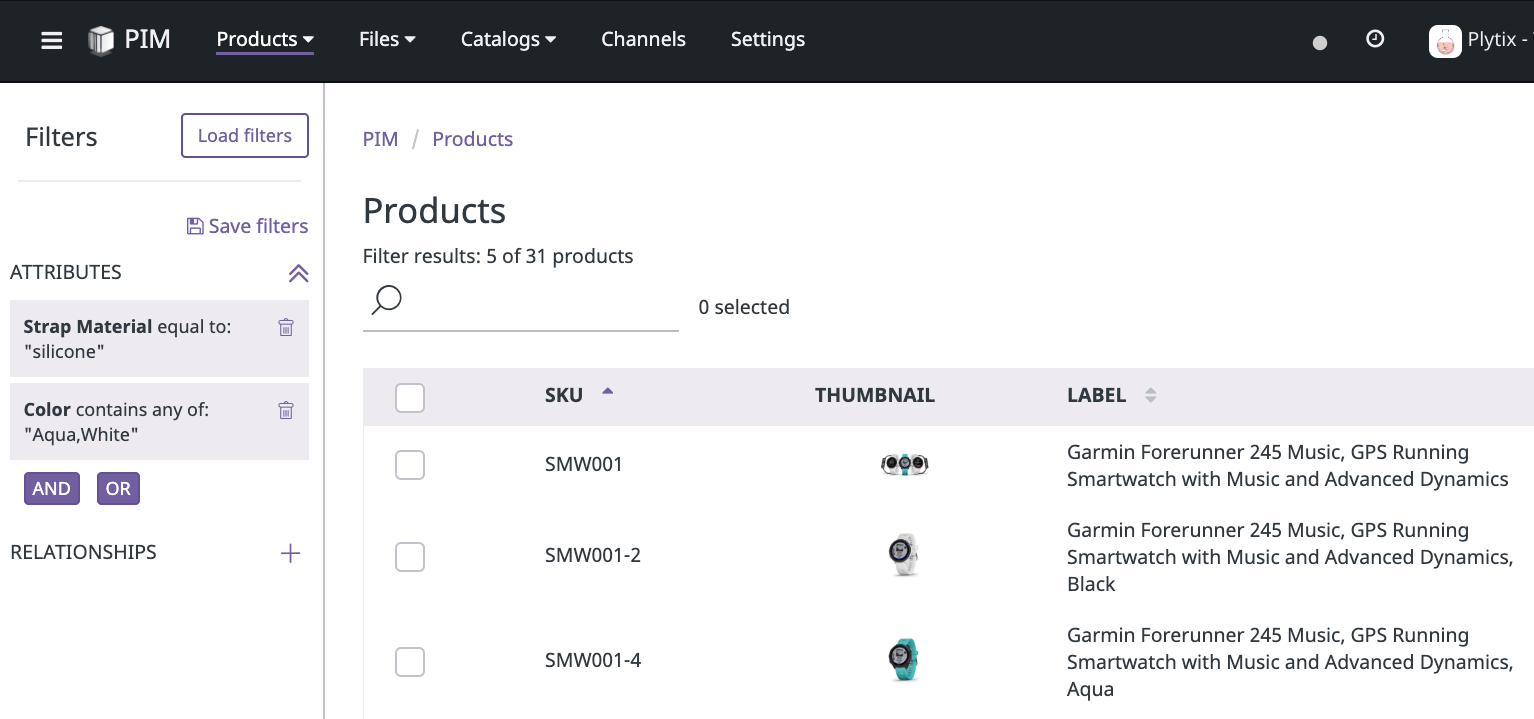 And they don't need to worry they are going to break something.
Getting Started with Team Roles
If you're ready to start using, or just playing around with, Team Roles, check out these articles that walk you through the process:
If you aren't a PRO user yet, contact us and we'll get you set up.