Technology is impacting the retail industry and changing consumer behavior.
Today's online shopper is demanding not only the assortment but also the product content. This poses an important challenge: the need to manage digital information across all channels at scale, using automated tools such as PIM.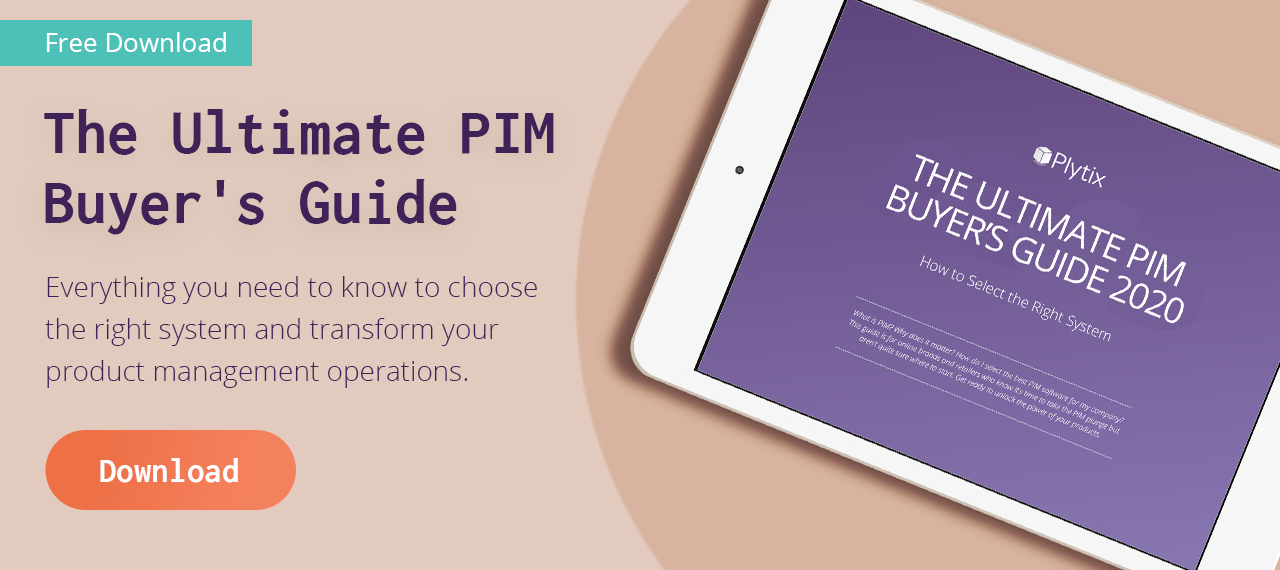 So, what role does content play in improving the customer experience and supporting cross-selling, and how does a product information tool help?
1. Customer experience, product content, and cross-selling
Perhaps you're wondering what the connection is?
The customer experience (CX) refers to a customer's attachment to a particular brand or store, and the desire to work only with that brand or store. It is quite logical that in ecommerce customer experience is the basis for building a successful business, because the more satisfied customers, the higher the rating, which, in turn, has a positive impact on loyalty. According to statistics, loyal customers can increase business income by 300%, and disloyal, reduce by 14%.
Winning customer loyalty is not easy, especially in the digital world, where the rules are different. The quality of the client's experience is directly related to the quality of the content. The more complete, accurate, and up-to-date the information in the listing, the higher the probability that the user will immediately buy it, rather than monitoring other sites searching for additional data.
The importance of data in customer experience management has increased during the COVID-19 pandemic. According to the Salesforce report, companies have been looking to cut their advertising spending and invest more in creating useful content. This isn't surprising, as "self-service," where the customer goes through the buying process on their own, without help, is in vogue today.
Digital content plays the role of an "advisor". If a company does not care about the completeness and value of information, it becomes a serious obstacle to sales, as the Forrester study confirms. More than 50% of product content executives say improving the quality of product data is key to success in cross-selling. However, it's not all so clear-cut. Achieving the goal requires a complete overhaul of content management practices and a move away from traditional tools to a modern PIM
2. PIM is a comprehensive management tool
In its broadest sense, PIM software acts as a repository of all the customer-facing information a company needs to bring its products to market across all its channels. The biggest difference between PIM and thematically similar catalog management software is that PIM is more all-encompassing and goes beyond just data enrichment. On the other hand, catalog management software enables product syndication; the centralization of product content from multiple sources, and its automated distribution through sales channels and touchpoints.
Businesses use dedicated software for cataloging media and data centrally, and thus, handle large product volumes effectively. PIM is an important ecommerce tool that allows you to manage product data across multiple sites from a single location. However, not all retailers realize the opportunities they can bring you.
For example, while the business is in its infancy, has no customer base, and sells 100 SKUs, one or two content managers can handle the data management in manual mode. As the assortment expands and cooperation with third-party vendors is established, the store encounters data fragmentation and starts looking for ways to eliminate it. In addition, it gradually comes to be understood that the quality of content seriously affects the customer experience and cross-selling.
This means that any problems with product pages (or listings) and their content inevitably affect site traffic and sales. According to Forrester, more than 60% of executives experience content management problems in areas such as:
Integrating all data sources
Analyzing the effectiveness of content in achieving results
Tracking standards and data requirements
Creating compelling content
Publishing data in a multichannel environment
Performance analysis to prioritize content
And 53% of respondents recognize the importance of integrating with content management technologies to achieve their priority goals, which include improving the customer experience, driving growth, and expanding their presence.
A comprehensive customer experience and cross-selling optimization solution should be able to do:
Update rules to meet the current requirements of all supply and sales parties, informing them of risk areas
Integrate with product and analytics data
Provide an optimal environment for creating, storing, and editing data
Perform ongoing analysis and provide recommendations for data optimization
Integrate all content, regardless of the required format and publishing channel
Thus, PIM is capable of comprehensively solving the ecommerce challenges of managing cross-selling through content. Sooner or later, businesses turn to PIM to solve accumulated problems, which could have been prevented from the start.
In conclusion
Participants of recent surveys admit that they expect impressive results from implementing a content management system (and some have already achieved them). Priorities include improving service (61%), increasing business profitability (60%), retaining customers (55%), and driving sales (51%). As we can see, PIM opens up great opportunities for e-commerce business development and, if applied continuously and correctly, helps achieve the most ambitious goals.
Why the bias toward continuity? Some retailers implement PIM into the business, post, set up data, and forget about it for a period of time, thinking that the main work is already done. This is a mistake because data management is critical to achieving goals: checking for correctness, tracking changes, and analyzing results.
So if you've already implemented PIM, or are planning to, make sure it's a key business tool. To do this, take full advantage of all the opportunities open to your ecommerce business. That will be your key to effective cross-selling management.