For business owners just starting to look into a PIM (Product Information Management) system, it can be hard to see some of the benefits beneath all the technical jargon and vague acronyms. Sure, having your product information well organized can only be a good thing, but what tangible benefits does that provide your ecommerce business?
There are a variety of answers to that question that depend on your business, but it's important to think of PIM as a foundation not only for your product content but for your future business plans. It will give you more control over your products, and more freedom to implement creative strategies to boost sales.
If this all sounds too ambiguous, here are a few specific examples of ways that PIM systems can help your ecommerce business grow by being the bedrock of your product content.
Changing e-commerce platforms
Nowadays there are many great options to choose from when it comes to setting up your web shop. The problem is that you can't always tell which one is best until you've already signed up and spend days uploading your products.
With a PIM system, all of your product information is saved independently from your e-commerce platform.
This means that you can try out several platforms at once by simply plugging in your feed. You'll see how each option handles your data in real time, rather than a few cherry picked samples. Factors like how each one displays your products or handles orders can inform your decision much better than lists of features.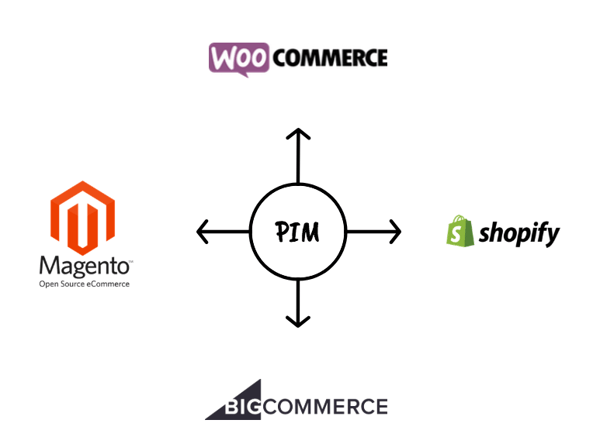 If you've already chosen a platform and aren't happy with it, PIM systems also help untether your products. By implementing the system before changing, you can minimize transition time between the two. When you're ready, just flip a switch and you're good to go.
Once you feel confident that you made the right choice, and get started on what really matters - selling your products.
Marketing seasonal products
Seasonal products can be a boon to sales when their time rolls around - before dropping off a cliff shortly afterwards. But if you market them differently throughout the year, you could avoid that plummet.
With PIM systems, you can quickly implement creative off-season sales strategies. Here's how:
Let's say you've decided to dedicate part of your business to selling Christmas lights. That's great in the few months leading up to the end of the year, but come January you might as well be selling iPhones to the Amish.
With a PIM system, you can quickly remarket them by adjusting their descriptions across all sales channels. String lights can be a great way to decorate an urban terrace for summer parties, or as an attractive light source for backyard barbecues.
Another example of a seasonal product is a blanket. A soft, warm blanket to snuggle up with on the sofa in winter can quickly be recast as an easy to wash picnic blanket to take out on family excursions.
With a PIM system in place, not only can you make the change in a few minutes, you can even automate it months in advance. There's no better way to keep your products agile, your marketing relevant, and prepare your business for success.
Expanding sales channels and adding new retailers
When the time comes to expand your business and start selling your products beyond just your web shop, PIM systems make it easy to send your product information to marketplaces and retailers without manually assembling all the content every time you need to make an update.
Thinking about selling on Amazon? Your product content needs to formatted to their requirements and standards. Not only that, if you want that content to get found, you need to optimize it for the Amazon marketplace so you'll get found in searches.
A PIM will give you a centralized source of truth for your content that can be expanded to fit all those requirements. Doing that in a spreadsheet, or perhaps more impossibly, from your ecommerce platform, is just overwhelming. A PIM can be synced to update your product feeds automatically when you edit or modify product information. Much easier than the manual alternative.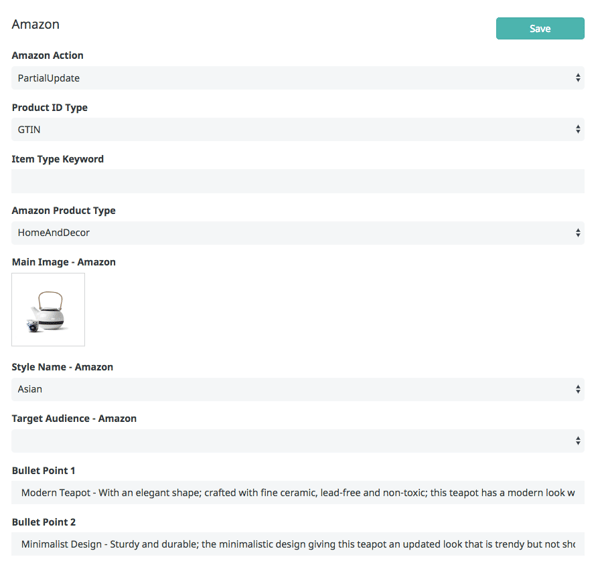 Or perhaps imagine a new retailer wants to add some of your products to their catalog. You could send over the information piecemeal, with Dropbox folders filled with unorganized photos, or share everything with the click of a button. But what is a better solution?
The correct answer is obvious again: PIM.
This not only makes it easy for retailers to pick up your products, it also saves your marketing team time better spent elsewhere. That time could then be devoted to more important tasks, liking creating new campaigns and building your brand.
Incorporating new technologies like AR
The world of e-commerce is constantly evolving, and you need to stay on top of new technologies if you want your business to thrive.
One technology with the potential to revolutionize the industry is augmented reality. By overlaying 2D or 3D graphics over real world scenarios, customers can get a sense of how your products will look and feel in their homes. Check out this one from IKEA:
This information can be accessed from a number of devices, like smartphones, tablets, or even more specialized products like AR glasses. And unless your company has the knowledge and personnel to develop your own apps, you're more than likely going to rely on outside services that will need to be fed with your product content.
Just like photos and product descriptions, PIM systems are the best way to manage and distribute this information. As even more new technologies increase the quantity of information available about products, product information management will become more important than ever.
Endless possibilities
As the above examples illustrate, it's easy to find ways to push your ecommerce business forward once you've taken the first step of consolidating all of your product information into one place. You'll be able to move quickly to take advantage of new tech and leverage your content in ways you couldn't before. With PIM as a foundation, you'll open up a world of possibilities as your ecommerce business grows.