Spring has sprung and really exciting stuff is happening around here at Plytix (despite the look on that robin's face..)! We have been doing a lot of development to make the PIM faster, and now we are sending out some updates to make it even smarter. Also, the PIM won't look the same. We are making the interface cleaner so that you can focus on making great product content.
Here are the product updates to expect this month!
PIM Product Update Summary
New table design
Add products button
Bulk actions
Product table column editing
Export table views
Data sorting
Product filter update
No more catalog product limitations
New Table Design
The first thing you are going to notice is the brand new table design. This is part of a larger interface improvement to make the PIM cleaner and clearer to use.
Add Products Button
Before the add products button would only let you add one product at a time, and you had to find the import function somewhere else. My, my that was stupid. So we fixed it! Now you can click Add Products and find the import function too!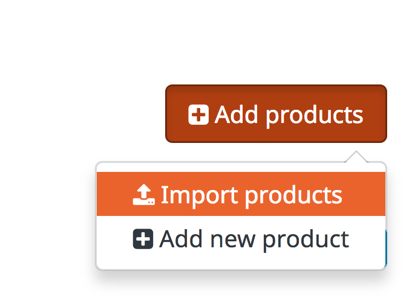 Bulk Actions
It's been a long time coming, but we have finally implemented our advanced bulk actions feature which will allow you to edit multiple products at a time with regards to attributes, categories, lists and more! We have also given the product table views a makeover - you can still create custom views, but better yet, you can now sort through your columns, actually export your product table views out of the PIM.
This is where things get super smart. Before bulk actions were very limited, but now you can do a bunch of great bulk actions like: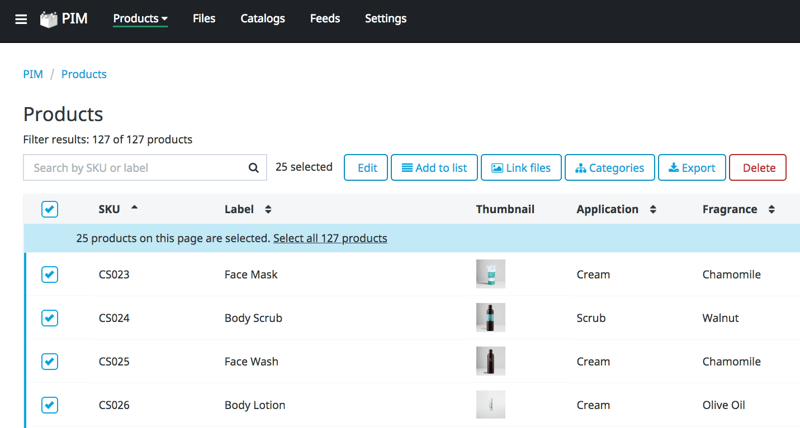 Updating up to 3 attributes for multiple products at a time
Edit categories of products
Add products to a list
Link files to your products
Just select the products you want to edit and get going.
Here is what the attribute editing looks like: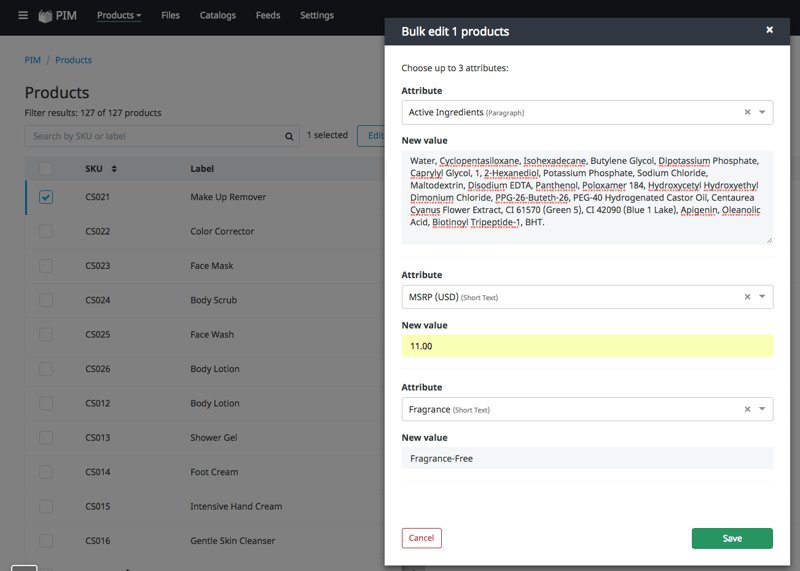 Product Table Columns
You can now modify your product table views on the fly. Just choose the columns you want to see and POOF! You still can save pre-defined views and load them just like before, but now you have the flexibility to do what you need.
Export Table Views
Here is a long awaited one! (I KNOW!) Now you can FINALLY export your product table views to CSV. Choose the products you want, or grab them all. You can also choose more information to export if you are so inclined.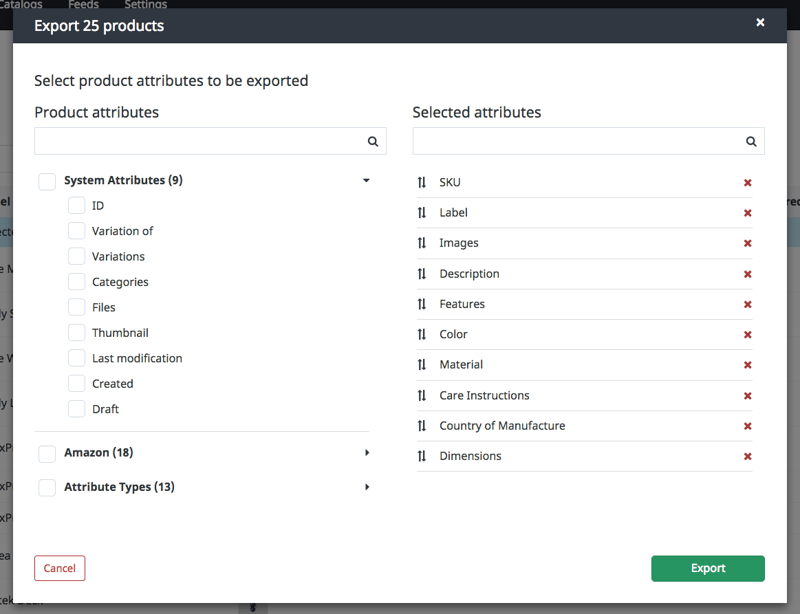 As some of you may remember we changed our pricing in January 2018, another change made to follow our fair for all principles. But this meant we changed the way we priced our feeds, as we are firm believers of you should only pay for what you use, but we realized many of you were using feeds to just export data.
So this new feature actually makes that redundant! Now you can select your specific products and attributes to export out of the PIM without the hassle of creating lists and feeds, and no extra cost.
Data Sorting
Some attributes need to be sorted, so we added in-table sorting for the following attribute types:
SKU
Number attributes (decimal and integer)
Short text
Dropdown
URL
Boolean
Date
Completeness
Product Filter Update
You can now load and save product filters from the side view, plus those filters will STAY PUT while you work on your content. Oh yes!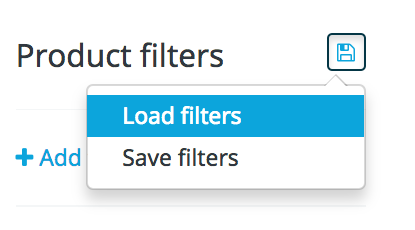 No More Catalog Product Limitations (Coming Soon)
Soon you will be able to have unlimited products in your public catalogs. We know this has been an annoyance for some of you, so not to fear! We have made catalogs able to accommodate big product offerings, as they should.
When is all this happening?
Most of these changes will take effect in all portals on Thursday, May 17th, and will be available to all clients. We realise these are some big changes so we made sure to make things as easy to digest as possible. Find out about how to carry out bulk actions, and make the most of the new product table views.
The only laggard is the Catalog Product Limitations which we are still working to launch at the end of the month.
Any doubts, reach us at our support centre, live chat or call us up.
---
What's more, our ecommerce analytics tool is about to be launched!