It's a struggle so many ecommerce sellers know: You need to make a small update to a product sell sheet—something like a tiny tweak to the product information or a slight change to the description. But the data sheet is in a PDF format, so even the smallest of changes requires a trip to the design team.
And when there's another small change to make tomorrow? That's right—another trip to ask the design team to make it.
There has to be an easier (and faster) way to generate sell sheets you can take with you to in-person meetings, or even just shoot out via email. And there is: Automation. It's the secret tool that ecommerce sellers on the cutting edge are using to gain a serious advantage over their competition when it comes to generating and updating product sales sheets at scale.
As your business grows, you'll need to automate sell sheet creation to keep up. It's time to ditch InDesign and embrace automation that will allow you to create product sell sheets fast and get your products to market almost instantly. Here's everything you need to know.
What a Modern Sales Sheet Template Looks Like
First things first: Let's talk about why ecommerce retailers need high-quality, modern sell sheets.
Think about it like this: You're meeting a person for the first time, and they show up looking fresh in stylish, well-fitting clothes, give you a million-dollar smile and a firm handshake. What a first impression, right?
Your sell sheets are like a first impression for your products. They're meant to give a potential buyer a short and sweet introduction to what you're selling, enticing them to want to know more and, eventually, place an order. That's why it's important to make your product sheets look fantastic, and why so many retailers have stuck with employing teams of designers to create fully customized, uber-professional sheets.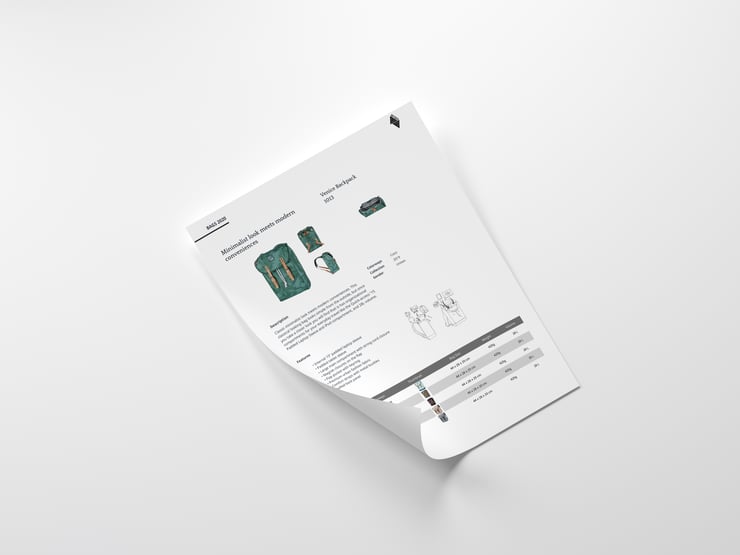 There are benefits to doing sell sheets this way. It definitely ensures your store's ability to create product sell sheets that have the three elements needed to make that great first impression:
Excellent design, obviously, since a team of professional designers is in charge.
Persuasive copy that piques the buyer's interest.
A call-to-action that entices the buyer to take the next step, whether that's to make an inquiry, learn more, or place an order.
That strategy isn't wrong. But the problem is that if you need to produce a lot of sell sheets as your business grows, or you need to update them to reflect changes in your product offerings, having a design team involved becomes a cumbersome extra step. And these days, it's not necessary.
Why Automation Is the Future of Product Sell Sheets
In 2020, automation has come far enough that it's possible to make well-designed, professional looking sell sheets without a designer. But that's not the only reason ecommerce retailers need to be shifting to automation for creating product sell sheets right now. These are just some of the biggest benefits that can come with automating sell sheet creation.
Make Small Changes and Updates Without Going to Design
The biggest benefit to automating product sell sheet production is the ability to make small changes and updates to product details, copy, images, and other product information without having to enlist a designer to update a PDF. When sell sheets are automated, you can generate them straight from the software you use to manage your product information (but more on that in a minute).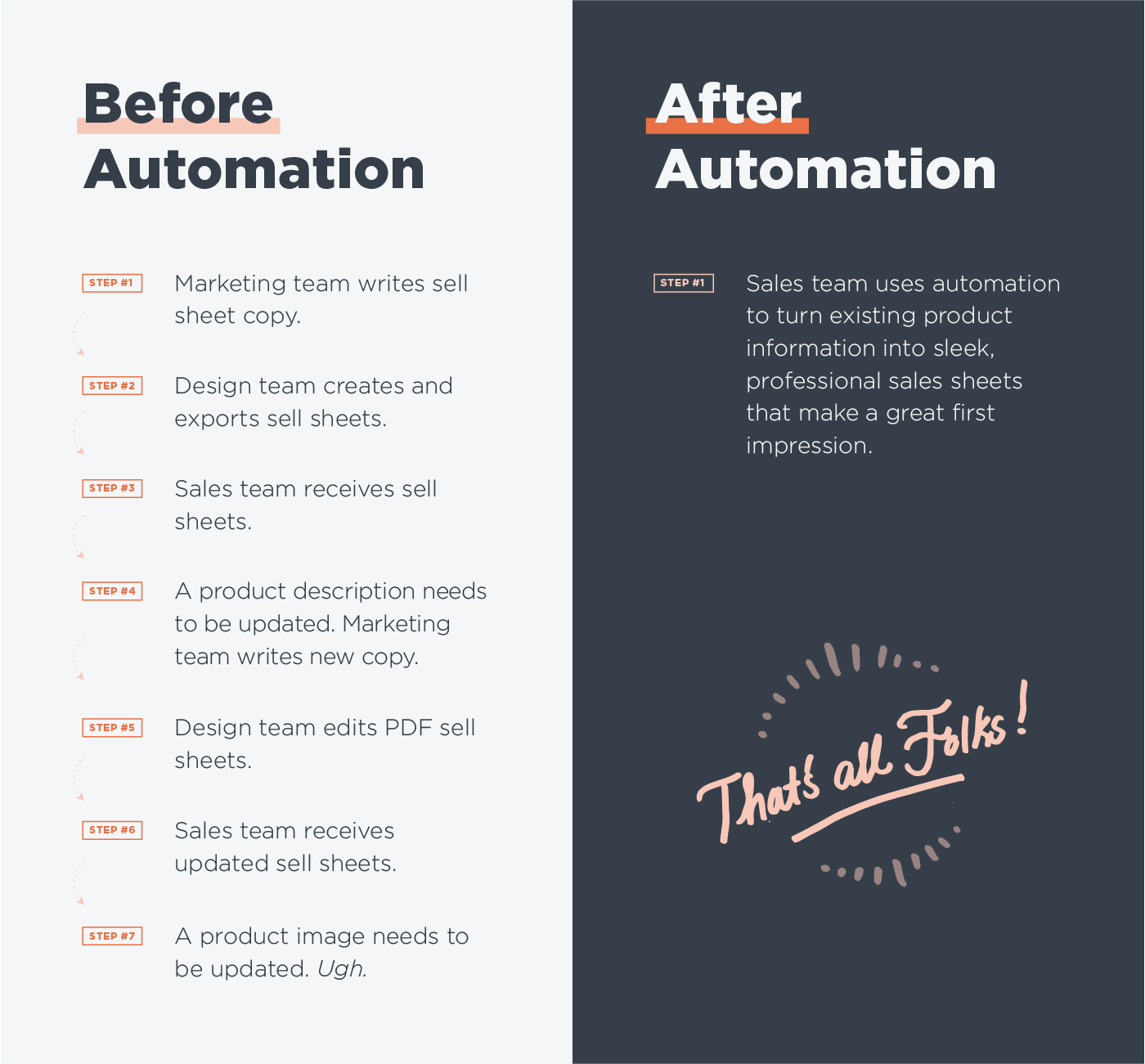 Generate Mockups, Catalogs, and Sell Sheets Almost Instantly
By embracing automation, you have the ability to take your stored product information and turn it into a mockup, catalog, or sell sheet in just seconds. This saves time for you, your design team, your marketing team, and anyone else who used to participate in manually creating sell sheets, allowing them to focus on more important products.
Provide Sales Quotes Quickly
When potential buyers make inquiries requesting sell sheets, having them automated means you can respond quickly—potentially beating a competitor to the price quote. And as we know, in competitive ecommerce landscapes, the first business to offer a price quote to a buyer has an immediate speed advantage over its competition.
Easily Scale Sell Sheet Creation As Your Business Grows
A key benefit to automating sell sheet creation is how scalable it makes the process. As your business grows and begins to offer more and more products, it won't take more and more design teams to create product sell sheets that feature all of them. An automated process will take the existing product information for each new product added to your inventory, and automatically apply it to whatever sell sheet template you use or have created. Whether you offer a handful of products, dozens, or thousands, the process takes roughly the same amount of time.
Increase Team Efficiency and Profitability
If your business has a team of skilled and talented designers, there are more complex projects they could be working on than sell sheets. By automating that process, you free up your design team to spend their time on projects that demand their unique skills.
And as business owners know, margins for some products are very thin. Automating any part of the marketing and sales process reduces the manpower needed to bring your products to market, which lowers overhead and increases profitability. The result? More money to your bottom line.
How To Create Automated Sell Sheets with Plytix
Convinced it's time to ditch InDesign and automate the process of creating slick sell sheets for your products? That's great! There are a lot of tools out there that can automate sell sheet creation, but to streamline the process as much as possible, you need a product that can do a little bit more than that.
The first step toward automated sell sheets is having product information that's centralized and organized, so it's ready for whatever automation system you choose to pull it into a sell sheet template.
That's where Plytix comes in.
Plytix is a cloud-based product information management (PIM) software that provides a single source of truth for all your product information for every product your business offers. Everything from descriptions to images to dimensions, manufacturing information, materials, shipping options, prices, and more is stored in a centralized location where it can be accessed and updated—in real time—across different teams and members of your organization. It's also organized and always ready to distribute to various sales and marketing channels—or to sell sheets.
That's what sets Plytix apart from other PIM options—it allows you to automate your sell sheet creation right from the same platform where you manage your product information. With Plytix, you can create stunning product sheets, catalogs, and more resources to show off your products, quickly and without a design team.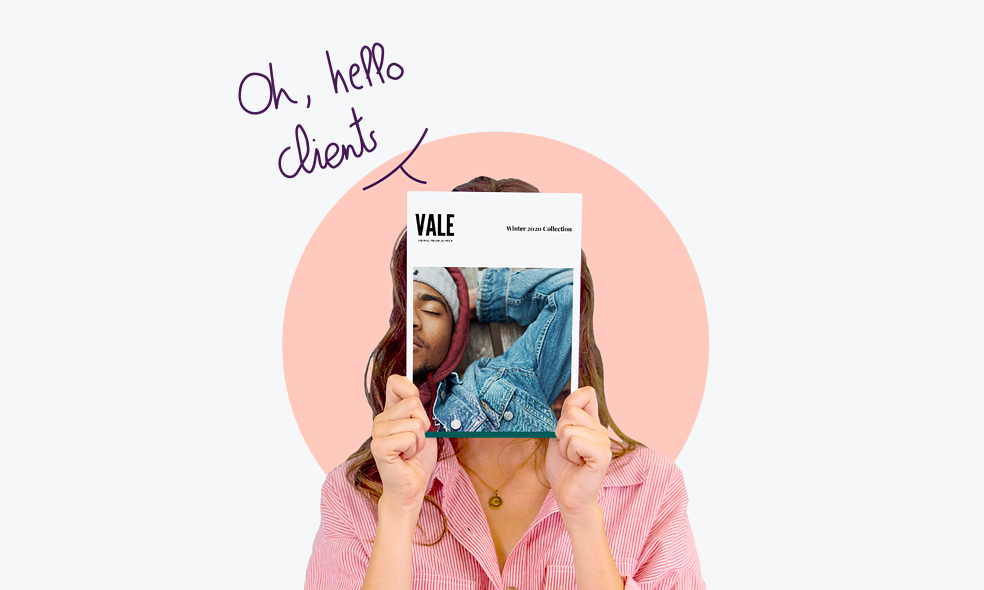 With Plytix, you can use a pre-made template, or easily create your own, regardless of your design expertise or experience. The platform allows you to easily customize product layouts, brand colors, attribute tables, and more, and to quickly and easily preview the finished product as you work, so you can make sure it's looking slick and professional at every step of the process.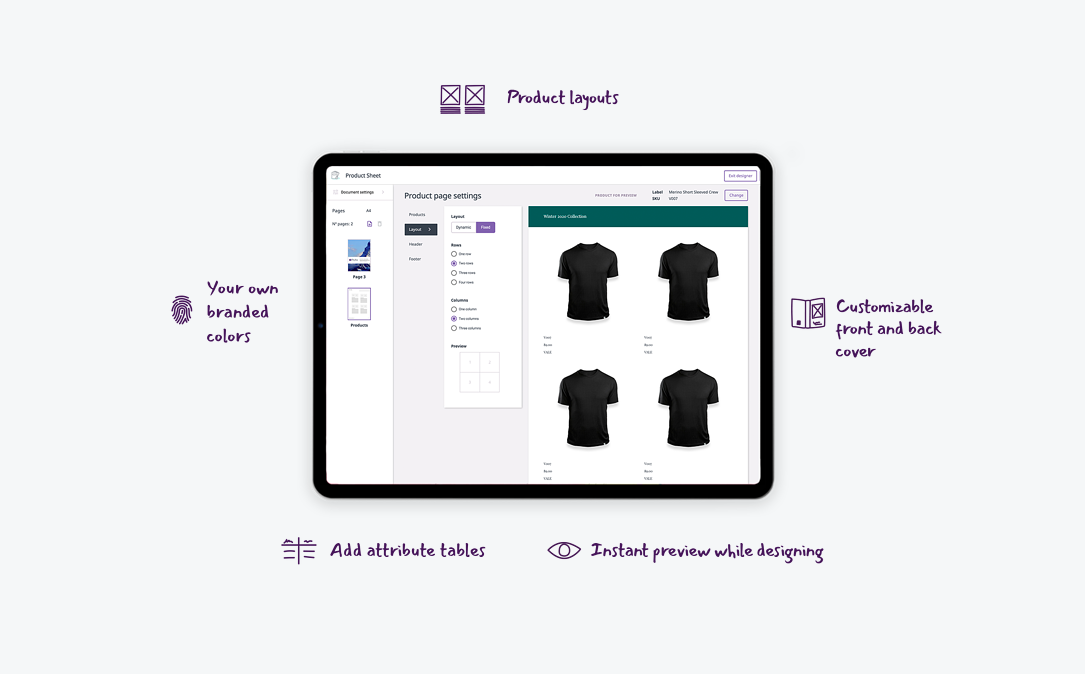 Once you have a template ready to go, it's as easy as 1, 2, 3—first, select the products you want to feature from the library of product information that's already stored in Plytix.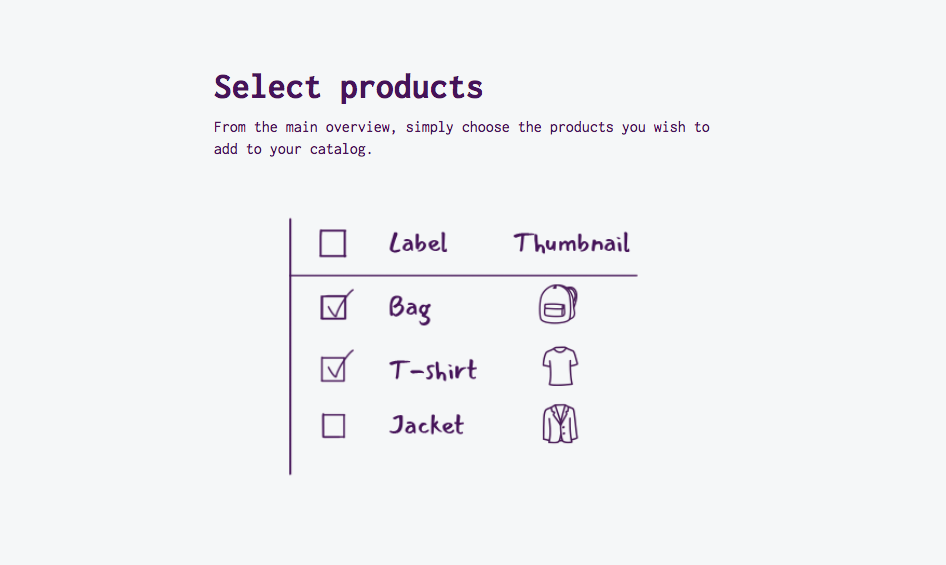 Then, choose the template—either one you created or a sample template that's provided. It's totally up to you and how you want your finished sell sheets to look.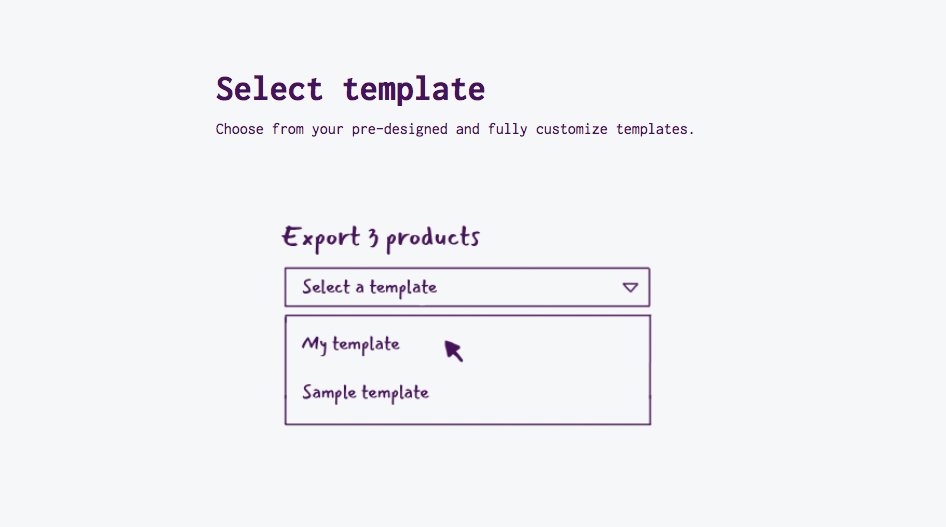 And the last step: Export your finished product sell sheets, which are now ready to be printed or emailed as PDF files. It's that easy.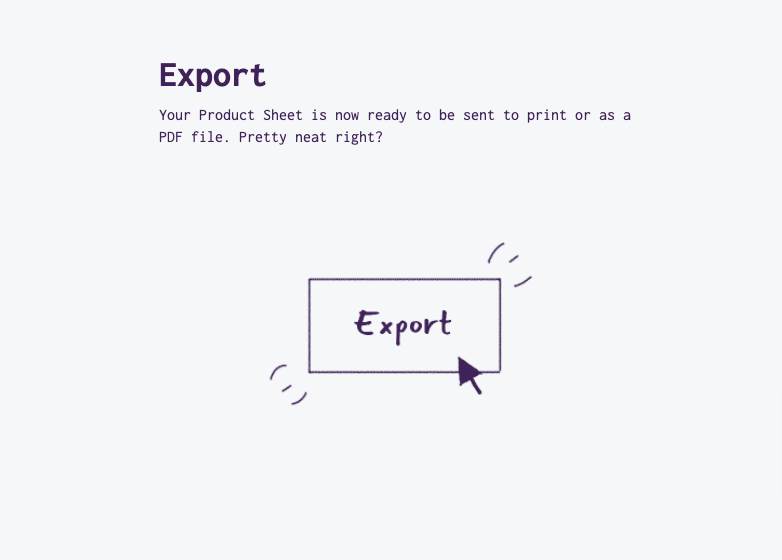 Product Sell Sheets That Will Leave Your Customers In Awe: No Fancy Software Required
All you need is good PIM. Ready to see how Plytix can streamline your entire sell sheet process? Create an account today.