Product Information Manager (PIM)
Overview of PIM Updates:
New navigation layout
Import layout
File import and product matching
Process queue
Channels section
---
New Navigation Layout
The navigation is being simplified. You can now find Product Lists and the Import function underneath the Products section. As you can also see, our new Channels section has replaced the Export Manager, plus you can access Settings easier.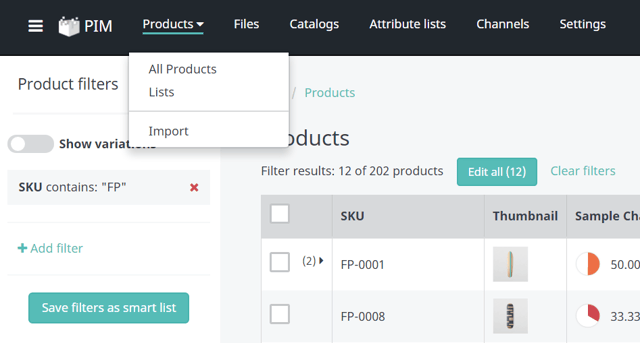 Import Layout
Import is looking snazzy with usability improvements. We have moved the summary to the left and given you a 20 row preview of your sheet to the right.
File Import & Product Matching
Now you can import files from your spreadsheets. Provide URL accessible files in your spreadsheet and match it to the attribute "Files". This will ensure your files are uploaded quickly and efficiently, plus we will match them to your products instantly.
Process Queue
See the status of the operations you perform within the platform. By queuing your operations, we are improving your ability to control processes as well as making sure the platform keeps working smoothly without any speed reductions. Inside the process queue you can keep track of scheduled operations.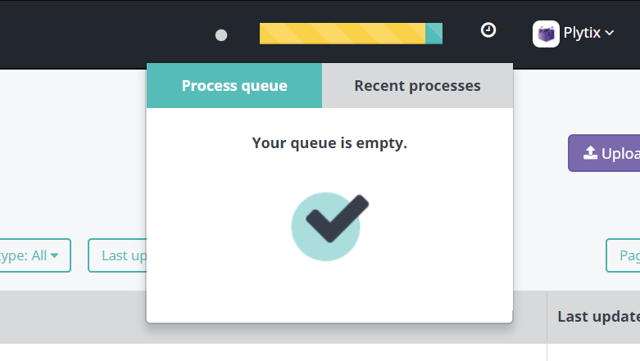 Channels Section
The Export Management section is now called Channels. This new section allows you to format your data based on your sales channels. You can also schedule product feed updates. Don't worry - all your export templates are safe, we have migrated everything into the Channels section for you.
Learn more about the Channels Section here.