Social media for business is no longer a nice-to-have but a must-have.
Since COVID-19, ecommerce has exploded. More people are getting comfortable with the idea of shopping online—putting a lot of pressure on small businesses.
The pandemic even pushed social media platforms such as Facebook, Instagram, and Pinterest to launch social shopping tools that help retailers streamline their ecommerce experiences. Now, brands can easily leverage social media to create digital storefronts, which can be found organically and through paid advertising.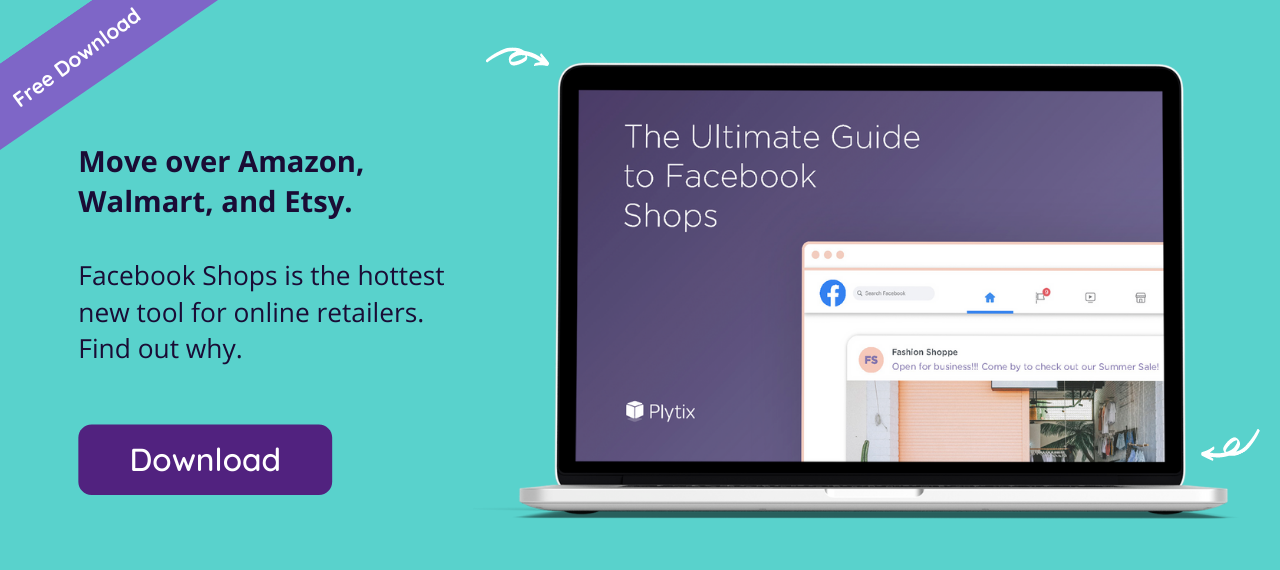 As it is:
There are over

3.6 billion people

on social media platforms worldwide. By selling on social, you can continue to reach customers wherever they are

It creates a frictionless shopping experience with an improved experience

It helps you take further advantage of the booming rise of ecommerce selling, as more and more people get accustomed to online shopping
To support the demand, ecommerce platforms like Shopify are already integrating with social channels. For example, they've partnered with Tiktok for a new in-app experience. This clearly shows the potential that social commerce can bring.
Let's explore the best ways to present your catalogs on social media:
1. Make your images social media-ready
One thing you need to keep in mind is that social media isn't like your web store.
Think of what it's like when you're setting up a multichannel listing on marketplaces...now it's the same for social commerce. Each channel has its own requirements, and you need to ensure that the products in your catalog are formatted with the correct image ratios to boost your platform's performance.
According to this article, and because of their nature, Instagram and Pinterest users care more about imagery and are closely connected with the impulse to browse and shop for pictured products. (This is also why 89% of Pinterest users are actively searching for purchase inspiration.) To meet these "visual" preferences, you must use imagery that evokes emotion and helps customers to visualize your products. In saying that, you will need to adapt your products to suit new visual requirements, separating them from the content you currently share online.
If you're using Shopify, you can easily connect your products with Pinterest from the Shopify app and sync your product catalog to Facebook and Instagram. You can even use Instagram automation tools to make everything easier when it comes to social media commerce.
2. Use detailed product descriptions for everything
Social media platforms are known for their visuals, but little do we know, more than 80% of the activities people do online are text-based. While many of these online activities, e.g shopping are improved by multimedia content, the text is still needed for context, and that's something that will not change anytime soon.
This, again, supports the need for detailed product information. Having clear descriptions with relevant keywords will guide your customers on their search and help them make a confident decision. To add, certain platforms use automated targeting that personalizes ads based on user interaction and call-to-action. This way, you can reach and convert the right customers on social media.
3. Get ahead of your inventory
Finding the ideal product on Facebook Shop, only to be told it's out of stock, is frustrating. These incidents create dissatisfaction, a friction-filled shopping experience, and the inconvenience of it all can create distrust and a loss in sales.
Inaccurate product content that causes customer dissatisfaction increases ad costs and lowers conversion rates on Facebook. This is because Facebook wants to create the best experience for its users, and they do that through their advertising system. For instance, the post-click experience is defined as the actions and behavior of a user once they have clicked through an ad. Facebook looks at whether they bounce instantly, stay for a few minutes or end up purchasing.
Keeping your Facebook Shop catalog feed up to date increases the possibility that a user has a favorable post-click experience, and thus helps your ads perform better. So, make sure your inventory, product names, descriptions, sizing, and pricing on social media are up-to-date and are aligned with your website.
4. Product variations are just as important
This gives a customer the option to search using variations. The purpose of this is to help a customer's search based on size, price, color, material, and much more.
Variations can give your customers a better experience when they come across your product through an ad or FB Shop. It also shows your customers the variety of products available in your Shop, without them needing to look elsewhere.
5. Use product tags to boost sales
Product tags are incredibly useful on social media. Every month, 130 million Instagram users tap to reveal product tags in shopping posts. Brands use product tags on their feed, stories, reels, IGTV, and captions to meet customers wherever they are on Instagram. Tags can help keep your customers informed about what you're currently selling. It also helps shoppers find your brand and products easier. Facebook has also allowed product tagging for companies that have a product catalog or shop section on their Facebook business page. This can help:
Improve your click-through rate
Gain marketing insight
Increase direct sales
Bring it all together with a catalog management system
Social commerce only makes sense when you have a central product catalog management tool to store all this data. Retail channel management requires A LOT of effort on your end. But, you don't have to continue to do this manually, not when Plytix PIM exists to ease your frustrations and maximize efficiency.
Plytix is truly one of the best catalog management tools to use for data handling. Not only does it organize your product data in a single location, but it has a Shopify connector that lets you push updated content to all your distribution channels with no fuss whatsoever. In a nutshell, you can use Plytix to store all your product information for any sales channel and have a single source of truth where you and your team can easily manage, update, view, and distribute with ease.
Get a product information management (PIM) system that works to make multichannel simpler for you. Sign up for FREE and get started today!