Have you ever deleted something you shouldn't have? What if it was the spreadsheet containing all your product information? Well, you're not alone—the team at Browze experienced something similar.
"One day, we were cleaning out old users […] and the person who did that didn't realize that a user who left the company was actually the owner of the sheet. So when they were deleted, the sheet was deleted. And it was the whole thing. So we were like, 'It's not available anymore, what's happening?' All of the product information just got wiped."

- Max Tissot, Senior Category Manager for Browze.
Fortunately, unforeseen mistakes like these tend to become pivotal turning points. Discover how Browze harnessed Plytix's capabilities to achieve their goals.
Meet Browze:
The team at Browze provide fast, affordable, and high-quality products directly from factory suppliers to their customers' doorsteps. From yoga mats and silk pillowcases to kitchen tools and outdoor lighting, they've been giving customers value for money since the company's inception in 2017.
The challenge
Spending 10-12 hours a week on product data management
Manually creating products in Shopify
Working off "monstrous" spreadsheets
Up until 2022, Browze managed their product data entirely within spreadsheets. "They worked for us when we just had a couple of SKUs, but then we started taking off," said Max Tissot, Senior Category Manager for Browze.
Max, who has been working with Browze for over two years, recalled life before PIM. "We were spending 2 hours a day manually updating our product data, and the team in China was also updating their ERP manually as well."
"It was easy for it to become a big monster," Max went on. "We were working with a spreadsheet that was 12,000 to 13,000 rows and something like 27 or 28 columns […] and my team would sometimes add 70, 80, 90, or even 100 products each week, so it was crazy."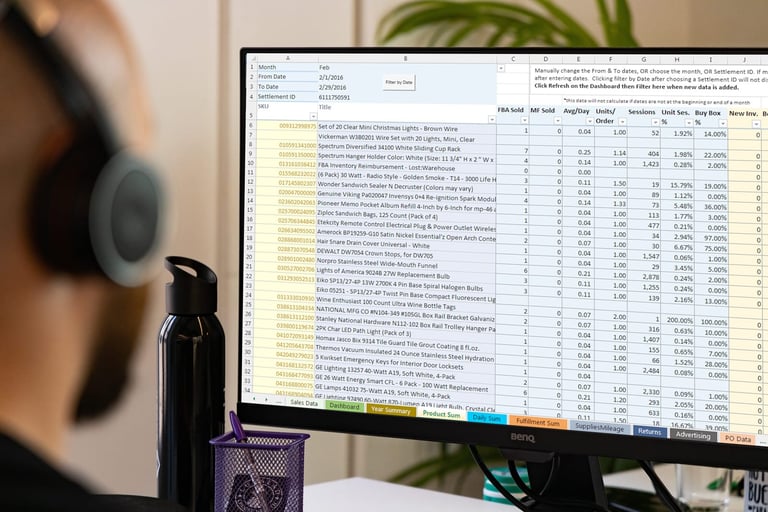 Back then, these practices were wasting a lot of time for Max and his team. They had to create individual products in their Shopify store and manually manage complex spreadsheets and digital assets.
"We would spend weeks just creating products in Shopify," said Max. All of these manual processes meant it would take two weeks before a new product was ready for market. Max explained, "We'd start putting some information in the sheet, then another team would take over, then we would take over again, and then they would take over after, and then there's another team involved. So it was lots of back and forth with mixed responsibilities."
When one of his colleagues told Max they were going to start to create an even larger assortment for their home and kitchen products, he realized, "We should probably start looking into something that would facilitate the process and help us have one source of truth because, at the moment, we have about three." Thanks to his experience with PIM in a previous role, Max knew he had to find a solution, and PIM was a good place to start.
The solution: why Plytix?
A single source of truth
A simple and user-friendly solution
Good experience with sales and customer success
Max knew his team needed a PIM. But having only had previous experience with large, bespoke enterprise software, it was a mission to find the right solution for a modest but fast-growing team. The act of looking, Max explained, was "a kind of purge, as it forced us to consider what really mattered." That's because they needed something simple, something that everyone could use.
"It's like when you buy a washing machine," he said, "there are 35 programs, but you only use three. And I feel like for a PIM, it's the same thing. You need simple things, especially when you're trying to make your processes simple; you need a simple tool."
He went on to say, "Plytix helped us recenter our core missions [because now], we no longer waste time by doing things that don't matter […]. We were forced to ask ourselves, what do we really need?" The answer ended up being several key elements: affordable, user-friendly, great workflows, and a direct Shopify integration.
With their core missions redefined and the requirements for their PIM solidified, Browze set out to find the perfect solution—and after a few online searches, they met one of our dedicated sales reps, Trever. "He was really listening to what we needed, he was very helpful, and he took a lot of time to make sure that what Plytix was offering would meet our needs," said Max. "I feel like you guys were very turned towards the wish of answering our problem and not just making money. That was probably the cherry on the cake," he said.
Finding a tool that everyone on the team could use was important to Max. "Luckily, Plytix is very user-friendly," Max said, "And you don't need to go to the university for 10 years to understand how to press a button. Because I've worked with a couple of pieces of software that were like that in my last job."
The direct integration between Plytix and Shopify was also a huge plus for the team at Browze. They desperately needed a more efficient way to get their products into Shopify. Jessie in our Customer Success department helped get Browze's Shopify connection set up. "Jessie was just amazing," said Max. "It's true; she was amazing. She was always there when I needed, she had so much prepared […]. It was a really, really good experience." With all the boxes ticked, Max said that's how he knew, "Okay, we've found the one."
The results
Time to market decreased from 14 days to 7 days
Product management went from 10-12 hours a week to just 15 minutes a day
More time for the team to focus on profitable activities
New business ventures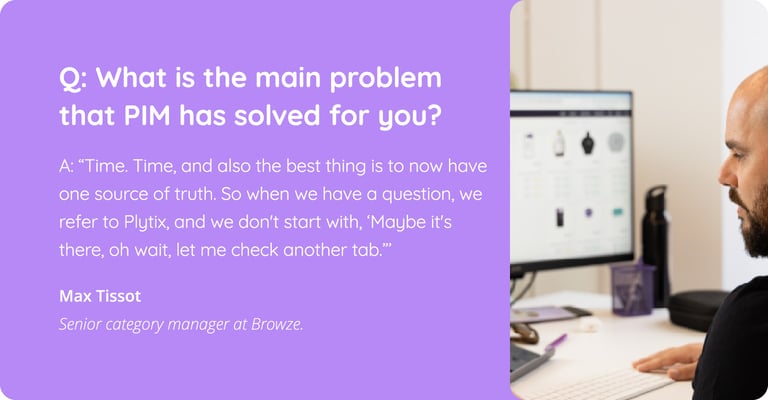 The main problem that having a PIM has solved, Max said, was, "Time. Time and also the best thing is to now have one source of truth. So when we have a question, we refer to Plytix." For Browze, Plytix really was a huge time saver; before getting started with the software, they were spending between 10-12 hours a week just checking and double-checking data. These days it takes Max's colleagues about 15 minutes per day to update their product data, "even if there are 300 new products." Although some aspects of time to market can't be shortened, Max explained, "like our sample orders to check quality," even still, "Plytix has divided the time to market by at least 2," from 14 days to 7.
Today the PIM is "really in the center of our SKU creation process," said Max. Within a month after completing Plytix onboarding, they could already see their return on investment. He commented, "It's worth it. Oh, absolutely. Yeah, because of the time that we are saving. We have the time to do other stuff that is more profitable for us."
Plytix helped to redefine who was responsible for what and gifted the Browze teams more time to focus on other tasks, and they're now all "very independent," said Max. After the data is updated and new products are added daily, "the only thing that we do is press the button, and then everything gets created in Shopify," he said happily.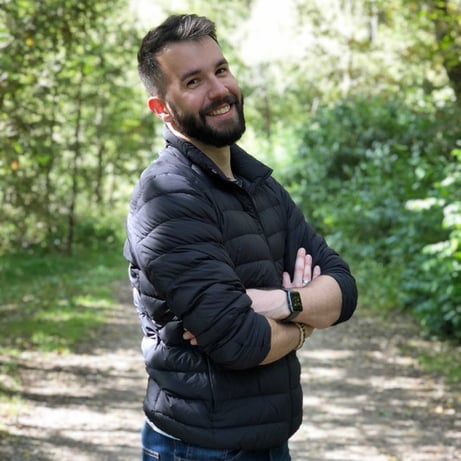 Browze has grown so successful that their CEO, Izzy Rosenzweig, recently announced and launched a new partner business called Portless. The new venture aims to handle cross-border shipping logistics for other retailers. And we can't wait to see where they grow next.