Centralize
all your product data in one place to work faster
Collaborate
with your team without the pains of a shared spreadsheet
Sell more
using automated feeds so you can stop copying and pasting
Join the 10,000+ companies that have already signed up for Plytix
Watch this demo on how Plytix PIM can work for you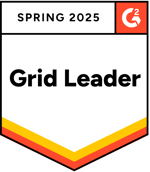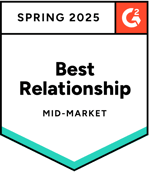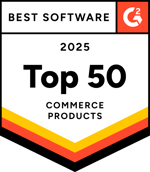 Because, let's face it: you need one place for all your product information (photos too!)...
Where you can collaborate with your team...
And sell on more channels, without copying and pasting!
(and spreadsheets just aren't cutting it)
Because, let's face it: you need one place for all your product information (photos too!)
Where you can collaborate with your team
And sell on more channels, without copying and pasting!
(and spreadsheets just aren't cutting it)
We are migrating to a new e-commerce platform, and Plytix has been fundamental in organizing and adding data to over 6k SKUs. It saves our team countless hours of manual work through automation, bulk edits, and organization through filters. Ditch whatever PIM solution you're using and switch to Plytix; you'll never look back.


One of the most user friendly PIMs I've used in my career thus far. Prior to Plytix, information was scattered everywhere with no centralized hub to store. Since the implementation of Plytix, everyone has access to the same information within the entire organization. Being able to store all information in one place has been a huge time saver and reduced the amount of emails significantly.
Plytix has saved us time (and money) by providing a streamlined way to share our product data with multiple sales channels. Plytix ensures that the data being shared is consistent across all of our marketplaces. We are now exploring new marketplaces to be a part of which will hopefully help to increase our sales!
We have uploaded over 33,000 images for over 7,000 products, and finding images has never been easier! We don't have to keep duplicates of images in multiple folders to try to keep them separate, and we can find the images we are looking for so much faster.
Fast and reliable due to its cloud architecture. I can query large data sets very quickly and find the information we need. Fantastic integration features with Shopify makes Plytix a killer PIM. Also have fantastic customer support - they are always so damn friendly and happy to go above and beyond for their customers.
We use the Shopify connector to create and update 6 webshops in multiple languages. It has been the easiest way of adding and updating products—easier than any other Shopify app out there. The main benefit is that the source of truth still remains the PIM.
Frequently Asked Questions
A PIM platform is the single source of truth where all your product information (descriptions, prices, images, SKUs, and more) lives. Plytix takes things a step further by making it easy to distribute your product information wherever you need it.
It's almost impossible to sell online in this day and age without PIM software. Selling online is no longer about just setting up your webstore and ranking on Google. To make the most of your online business, you need to be selling on multiple channels like Amazon, Google Shopping, Facebook, and more! But the more sites you sell on, the harder it is to manage product information in spreadsheets (think inaccurate data, formatting errors, and time wasted doing it all manually).
That's where Plytix comes in. Plytix is a collaboration tool where you can bring all your product data together and get it ready for everywhere you sell.
Anyone who sells online can benefit from a PIM, but you definitely need one if you're managing over 100 products and/or selling on more than one channel. Plytix is the only PIM specially made (and priced!) for small to medium-sized businesses.
Yes, you can also use our PIM for Digital Asset Management (DAM)! Manage, format, and resize images, PDFs, and all file types directly in Plytix.
Not at all! You can use all of the add-ons available in Plytix without a technical team. Our platform is easy to use so you don't have to hire any specialized help to do everything you want.
Plytix helps you distribute product information anywhere online using one of two main methods:
Upload a CSV template from any of your sales channels or pick and choose product attributes to create your own. This becomes a CSV, XLSX, or XML feed (you choose!) that automatically updates with your latest product content, which you can send to your desired sales channel.
Use our open API to create a custom integration with your sales channel.
Shopify wasn't designed for you to manage and create content for multichannel sales. Copying and pasting your product information directly from Shopify won't lead to success on Amazon, Google Shopping, or any other channel because the information won't be optimized for that channel's requirements. Plytix allows you to transform and prepare your product information so that it's tailored perfectly to wherever you want to sell.
Wherever you sell, you can use Plytix to get your products online. The process varies depending on the platform, but they all have one thing in common: using Plytix for multichannel distribution is much easier and faster than doing it manually.
For details on how Plytix works with your specific combination of sales channels, book a demo with us. We'll walk through your exact scenario with you and answer any questions.
Plytix offers both free-forever and paid plans. Because we ❤️ transparency, you can compare plans and see complete pricing here.
Remember: tell us which podcast you heard us on to get 50% off your first year of any paid plan!