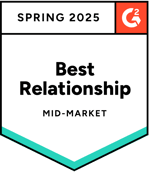 Use AI to supercharge your ecommerce business
Save time by letting AI do the work for you
Our AI product description generator revolutionizes the way you create content, allowing your team to work smarter, not harder. You can say goodbye to painstaking hours spent crafting product descriptions and embrace a solution that generates compelling, high-quality content in just a few minutes. With Plytix, you can leave the boring stuff to the machines and focus on what truly matters — growing your business.
Boost conversions with unique and SEO-friendly content
Transform the way customers connect with your products. With our AI product description generator, you can craft descriptions that genuinely engage your audience, appeal to their tastes, and are optimized for SEO. No more cookie-cutter content—our unique descriptions build trust and credibility and encourage confident purchase decisions. Increase your conversion rates with compelling descriptions and watch your ecommerce success soar.
Get optimized content for all your sales channels in no time
Every sales channel has different requirements when it comes to product content, and it's time-consuming to create tailored and optimized content for each one. With our AI product description generator, you can streamline your multichannel commerce strategy and automate your content creation process. No more time-consuming content editing. Our automated product descriptions effortlessly adapt to your web store, Amazon, Walmart, eBay, or any other channel where you sell your products. This way, your products shine across every platform and you'll be able to rank higher and sell more, with close to no effort!
Sell your products in any market with automated translations
Break language barriers and expand your reach, there's simply no need to continue manually translating your product content for different markets anymore. Reliably and automatically translate your product descriptions into multiple languages so that your message can easily resonate with a global audience.
Join the 10,000+ companies that have already signed up for Plytix
Just a few more things you can do with AI and Plytix
.... all of this fully automated
With Plytix you get more than just a product description generator
Our AI description generator is included with any of our paid plans
Why companies choose Plytix
Frequently Asked Questions
A PIM platform is the single source of truth where all your product information (descriptions, prices, images, SKUs, and more) lives. With Plytix PIM you can easily distribute your product information to wherever you need. Plytix even takes it a step further by allowing you generate product content with the help of AI, saving you even more time and effort.
It's almost impossible to sell online in this day and age without PIM software. PIM software helps you get your products online, faster, with fewer errors and optimized for your sales channels.
Selling online is no longer about just setting up your web store and ranking on Google. To make the most of your online business, you need to be selling on multiple channels like Amazon, Google Shopping, Facebook, and more! But the more sites you sell on, the harder it is to manage product information in spreadsheets (think inaccurate data, formatting errors, and time wasted doing it all manually).

That's where Plytix comes in. Plytix is a collaboration tool where you can bring all your product data together and get it ready for everywhere you sell.
That's where Plytix comes in. Plytix is a collaboration tool where you can bring all your product data together and get it ready for everywhere you sell.
Our AI product description generator uses the product information you have stored inside Plytix PIM to generate new product content for you, depending on the prompts you set up. For example, you might know what information you should include to rank well on Amazon, but you don't know how to organize that content to get the best results. Our AI tool does the work for you and generates compelling descriptions with all of your accurate and up-to-date product information.

You provide the first pieces of the puzzle, and AI creates the full picture!
When you get started with Plytix, your dedicated customer success manager will work with you to create a custom onboarding plan that addresses the challenges that first brought you to Plytix. This tailored, whiteglove onboarding is required for all paid accounts. Here's some of what you can expect:
A success plan created with your business goals and timeline in mind

1-on-1 Plytix training for your project lead

Weekly meetings for Plytix implementation, goal setting, and to ensure the project timeline is on track
"Outputs" help you share your product data outside of the PIM. You can use each output you purchase for one of the following:
Channels: build product feeds that automatically populate with all your product data, so you can stop manually filling out templates. 1 output = 1 product feed

Brand Portals: share always up-to-date online catalogs with anyone. 1 output = 1 online catalog
Crafting compelling product pages with carefully-selected words is essential to drive traffic and enhance engagement. An AI product description generator is a smart solution that provides your store with smart copy, effectively showcasing product features and boosting web page traffic.
Not at all! All you have to do is tell your dedicated customer success manager what prompts you'll need, and they will set everything up for you. As for Plytix, our platform is easy to use, so you won't have to hire any specialized help.
With our AI tool, you can generate any type of product description! Need your content translated? Or written in a certain tone of voice? We've got you covered.
Absolutely! You can generate as many product descriptions as you need—all at the same time.
If you don't like the content generated, that's no problem! We'll fix it by tweaking the prompt and/or the information provided. That way, we'll get a different version of your description that will help you stand out on all your sales channels.