BASIC
$450/mo

Up to 3 outputs
UNLIMITED
$1,650/mo

Unlimited outputs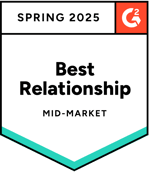 Okay, so what's an output?
"Outputs" help you share your product data outside of the PIM. You can use each output you purchase for one of the following:
Channels: build product feeds that automatically populate with all your product data, so you can stop manually filling out templates.
1 output = 1 product feed
Brand Portals: create visually appealing digital catalogs, and share your always up-to-date product information with anyone.
1 output = 1 online catalog
Join the 10,000+ companies that have already signed up for Plytix
FREE

$0/mo

BASIC

$450/mo

CUSTOM

$900/mo info Price depends on number of outputs

UNLIMITED

$1,650/mo
FREE

$0/mo

BASIC

$450/mo

CUSTOM

$750/mo info Price depends on number of outputs

UNLIMITED

$1,650/mo

Outputs
0
3

9

info

Specify how many outputs you need at the top of the page
Unlimited

Channels

close

check

check

check

Brand Portals

close

check

check

check

PIM

check

check

check

check

DAM (Digital Asset Management)

check

check

check

check

Unlimited users

check

check

check

check

SKUs

info Need more?

5,000
100,000
100,000
100,000
File storage

5 GB

Unlimited
Unlimited
Unlimited
API
Limited

check

check

check

Scheduled imports

close

check

check

check

Custom user roles

close

check

check

check

Customer support
Standard support
Assigned account manager
Assigned account manager
Premium account management
Discover what Plytix PIM can do for you
45% increase in sales
within the first year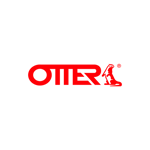 Over 100% more efficient
when managing product content
£12,000 saved
on yearly catalog costs
The Plytix PIM was a great buy for our company. It was not as expensive as other PIMs out there, which is a plus, but compared to the higher-end PIMs, Plytix has just as much to offer. Their solution has helped us accomplish all that we wanted at a fraction of the cost of the higher-end PIM systems.
For its price and ease of use, this PIM/DAM is one of the best you can get on the market right now!
Plytix has saved us time (and money) by providing a streamlined way to share our product data with multiple sales channels. We are now exploring new marketplaces to be a part of which will hopefully help to increase our sales!
A perfect example of an efficient, affordable product to modernize your tech stack.
Plytix saves our team countless hours of manual work through automation, bulk edits, and organization through filters. Ditch whatever PIM solution you're using and switch to Plytix; you'll never look back.
Great value for money with excellent service and flexibility.
Plytix has been my go-to tool to simplify processes and has saved me an immense amount of time and frustration. This is one software I am happy to renew each year!
The customer service has been second to none, not to mention they are straight forward with pricing and any questions we've had!
Plytix pricing FAQs
When you get started with Plytix, your dedicated customer success manager will work with you to create a custom onboarding plan that addresses the challenges that first brought you to Plytix. This tailored, whiteglove onboarding is required for all paid accounts. Here's some of what you can expect:
A success plan created with your business goals and timeline in mind
1-on-1 Plytix training for your project lead
Weekly meetings for Plytix implementation, goal setting, and to ensure the project timeline is on track
Our Free plan has some limitations you can see in the table above, including less file storage space and limited access to some features.
The difference between our paid plans comes down to our outputs: Channels and Brand Portals. You get up to 5 outputs in Starter or unlimited in Unlimited. Our Custom plan is a stepping stone between Starter and Unlimited where you can choose exactly how many outputs you need, so you only pay for what you use.
We prefer to give you a free personalized demo to go with your free account because we want you to get the most out of the platform from the get-go. But if you want the shortcut, you can request a free account using this secret link where you'll get access to your account after a quick call with us, instead of a full demo :)
Nope! We don't ask for your credit card when you start your trial, so you won't be charged until you decide to become a customer. Totally your call, no surprises.
You sure can! You can export your product data from Plytix in CSV or XLSX format at any time. After export, you can manually edit the file however you'd like to upload it to your sales channels.
To export your product information already formatted for each sales channel's different requirements, you will need to purchase a plan that includes outputs. You can use your outputs on Channels to build product feeds and custom CSV files to get your data to your sales channels quickly and easily.
Nope! Plytix exists to make Product Information Management easier. PIM isn't a one-person job. So it's obvious to us that empowering you to get your whole team working together in Plytix is the way to go. All our plans include unlimited users.
Piece of cake! Just get in touch with us, and we'll craft a plan to fit your needs.
All Plytix plans have a monthly commitment so you'll never be locked into a plan that doesn't fit. You can cancel your subscription at any time.
You can pay for Plytix by credit card or bank transfer.