Join the 10,000+ companies that have already signed up for Plytix
Transform your product content for channel-specific discounts, formatting, and more using formulas
Filter titles and descriptions by character count to match the requirements of different channels
Resize and rename images for each channel in just a click
See what product information is missing for each channel at a glance
Set up as many product taxonomies as you need to match your channels, and apply multiple categories to the same product
Automate sending information out to all your sales channels through our connections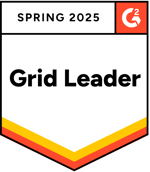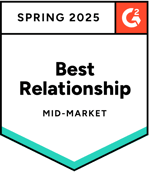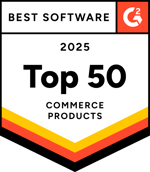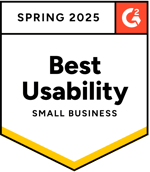 We use the Shopify connector to create and update 6 webshops in multiple languages. It has been the easiest way of adding and updating products—easier than any other Shopify app out there. The main benefit is that the source of truth still remains the PIM.
Plytix is the perfect complement to Magento, as Plytix makes it possible for us to have thousands of products on our webshop with only a few clicks. Together, Plytix and Magento make everything possible!
Using Plytix together with WooCommerce has granted us an ocean of opportunities, flexibility and freedom. With the right capabilities WooCommerce grants you near boundless possibilities which we, by using Plytix, are able to utilize due to its many great and flexible features!


Plytix helps us keep on top of every product we sell, it also has helped to expand our online presence by making it easy to upload products to multiple places like our website, Facebook shop and Google shop.
What I like most about Plytix is the feature called "Channels". Here, we can format, edit and export our product data to our online sales channels, matching our partner's requirements for datasheets. By automating this process, we save a lot of time previously spent managing these tasks manually.
Plytix makes product setups super quick and easy - we can customize different channels to specific retailers and by a click of a button, we can export and send off to each retailer.
Information is so easy to update, the process of bulk editing product information which we can then export to our own website is so simple and quick!
Fast and reliable due to its cloud architecture. I can query large data sets very quickly and find the information we need. Fantastic integration features with Shopify makes Plytix a killer PIM. Also have fantastic customer support - they are always so damn friendly and happy to go above and beyond for their customers.
Frequently Asked Questions
Plytix helps you distribute product information anywhere online using one of two main methods:
Upload a CSV template from any of your sales channels or pick and choose product attributes to create your own. This becomes a CSV, XLSX, or XML feed (you choose!) that automatically updates with your latest product content, which you can send to your desired sales channel.
Use our open API to create a custom integration with your sales channel.
While Plytix isn't a dedicated feed management tool, our Channels feature functions as one. By definition, a feed management tool is a software that allows you to upload a digital file and reproduce it many times in different ways. And that's exactly what our Channels feature does!
With Plytix, you can manage and create feeds to send product information—just like a feed management tool would. What's different about Plytix is that we designed it to be a place where you and your team can collaborate to get your product information ready for all your different sales channels.
You can, but you're at high risk for inaccurate and error-filled data. Not only that, but these tools don't help with optimizing your product information. That's important because each sales channel has different requirements about how to structure and format your product information.
Take Amazon, for example. If you send your product information as is from your feed management tool to Amazon, your products probably won't match Amazon's requirements and they will get rejected. You need to provide accurate product information that is properly formatted and structured—and that's what our tool is made to help you do.
Shopify wasn't designed for you to manage and create content for multichannel sales. Copying and pasting your product information directly from Shopify won't lead to success on Amazon, Google Shopping, or any other channel because the information won't be optimized for that channel's requirements. Plytix allows you to transform and prepare your product information so that it's tailored perfectly to wherever you want to sell.
Wherever you sell, you can use Plytix to get your products online. The process varies depending on the platform, but they all have one thing in common: using Plytix for multichannel distribution is much easier and faster than doing it manually.
For details on how Plytix works with your specific combination of sales channels, book a demo with us. We'll walk through your exact scenario with you and answer any questions.
No, we don't. But while we may not have a direct integration to your marketplace, we will always have a way for you to connect and get your product information flowing to any channel (marketplaces included). Download our complete Channels guide for details on how you can use Plytix to get your products to marketplaces.
Yes, you can choose exactly which products you want to send to each channel. We even have excel-like formulas (called computed attributes) to help you format your product information based on the requirements of each channel.
Our Standard plan ($300/month) includes 1 channel.
For unlimited channels, you can get the Channels add-on for our Standard plan ($300/month for Standard + $500/month for Channels) or our PRO plan ($1,100/month).
You can compare plans here.
Try Channels for free when you book a demo.
See what else Plytix can do for you