Join the 10,000+ companies that have already signed up for Plytix
Your webshop is not a PIM
Managing products in your webshop compared to Plytix
Your webshop
limited information specific to your webshop
formatted only for your webshop
tedious one by one editing
siloed workflows
content optimized only for your webshop
accidental product changes
Plytix PIM
all your product information hosted in one place
formatted for all sales channels
quick bulk editing
easy team collaboration
content optimized for
all your channels
safe sandbox environment
Your webshop
limited information specific to your webshop
formatted only for your webshop
tedious one by one editing
siloed workflows
content optimized only for your webshop
accidental product changes
Plytix PIM
all your product information hosted in one place
formatted for all sales channels
quick bulk editing
easy team collaboration
content optimized for
all your channels
safe sandbox environment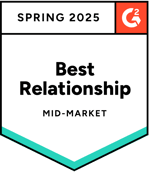 Get your products to your webshop in 3 steps
1. Set up your connection
Link Plytix to the plugin that works best for your webshop system.
2. Choose your products
Decide which products to send to your webshop.
Pro tip: create a Smart List of products that automatically updates whenever the criteria you set is met. That way no product is ever missing from your store or gets sent with incomplete data.
3. Select attributes
Send only the product content that's specially optimized for your webshop. To make it even easier, if you're repurposing content from another sales channel, you can transform it directly in Plytix using simple formulas.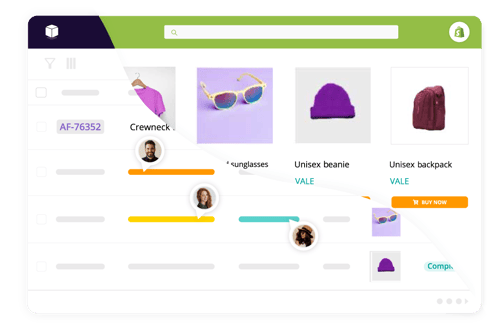 Watch your products flow straight to your webshop
Connect the plugin to your webshop and let Plytix automatically populate your store with product data.
Sell anywhere with Plytix
Click your webshop system to find out the best way to connect your product feeds in Plytix to your online store.
ARTIFICIAL INTELLIGENCE
Boost conversions with optimized content for your sales channels
Before we used Plytix we kept products in Shopify. It was a mess. It was almost impossible to work as a team. Now, all our product information is in Plytix. Our whole team can concurrently edit products and track changes. Plytix pushes product information directly to Shopify. Also, Plytix has excellent, knowledgeable customer support. They really know how Plytix integrates with Shopify.
Plytix is the perfect complement to Magento, as Plytix makes it possible for us to have thousands of products on our webshop with only a few clicks. Together, Plytix and Magento make everything possible!
Using Plytix together with WooCommerce has granted us an ocean of opportunities, flexibility and freedom. With the right capabilities WooCommerce grants you near boundless possibilities which we, by using Plytix, are able to utilize due to its many great and flexible features!


We use the Shopify connector to create and update 6 webshops in multiple languages. It has been the easiest way of adding and updating products—easier than any other Shopify app out there. The main benefit is that the source of truth still remains the PIM.
What I like most about Plytix is the feature called "Channels". Here, we can format, edit and export our product data to our online sales channels, matching our partner's requirements for datasheets. By automating this process, we save a lot of time previously spent managing these tasks manually.
Plytix stops our small team filling in the same information again and again for different retailers, it quickly updates products on our Shopify store and acts as a hub for agents to self-serve themselves when they require images or product lists.
Plytix makes product setups super quick and easy - we can customize different channels to specific retailers and by a click of a button, we can export and send off to each retailer.
Fast and reliable due to its cloud architecture. I can query large data sets very quickly and find the information we need. Fantastic integration features with Shopify makes Plytix a killer PIM. Also have fantastic customer support - they are always so damn friendly and happy to go above and beyond for their customers.
Frequently Asked Questions
In most cases, you can connect your product information to your webshop using a product feed URL and a third-party plugin. Once you've made this connection, all you need to do is update and optimize your products straight in the PIM and then let Plytix do the rest!
No, it's not. These third-party plugins provide their own special services to be able to connect our product feeds to a specific channel. Prices for these plugins are usually a one-time purchase that goes from €0 to €300—depending on the plugin and your needs. We're happy to help you find what plugin works the best for you. Just book a demo and we can walk you through everything you need.
This direct integration is as easy as copying a couple of codes from your Shopify store and popping them into your Plytix channel! This is a simple connection that doesn't require any development, and it allows Plytix to push content automatically to your store.

You can even schedule automatic updates however you'd like, whether that's every once a day or every week.
Channels are a paid feature, just like our other output (Brand Portals). The cost depends on how many outputs you want to include in your plan—forget about paying for channels you don't need.
Because we ❤️ transparency at Plytix, you can compare plans and see complete pricing here.