The Ultimate PIM Buyer's Guide
In this guide, you'll learn how to make an informed decision about which PIM system is right for your brand.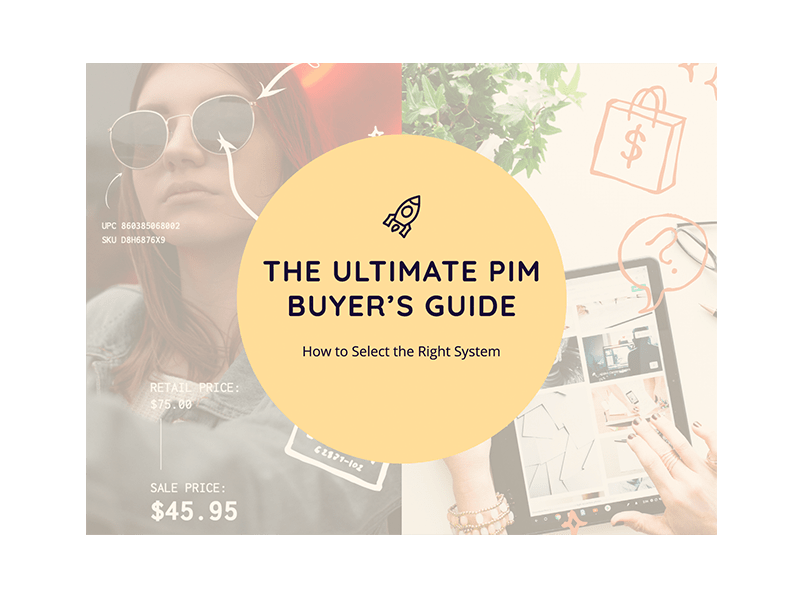 Whether you're an established brand with millions in revenue or a small startup looking to spread your wings and sell beyond your own website, choosing the right PIM can significantly transform the amount of sales you receive now and far into the future.
Implementing a PIM solution has been shown to reduce time to market by up to 400%, plus an increase in sales by up to 50%.
Covered in the Ultimate PIM Buyer's Guide:
Introduction to PIM software
Benefits of PIM implementation
Top questions to ask when choosing a PIM
Features to look for in a PIM solution
Side-by-side comparison of top PIM software options