PIM and Feed Management: Why Brands Need Both
The average ecommerce company sells on 5-10 channels, each one with its own requirements for product data—image sizes, character counts, and so on. Discover how you can manage all those requirements and get your products wherever they need to go using PIM and feed management software together.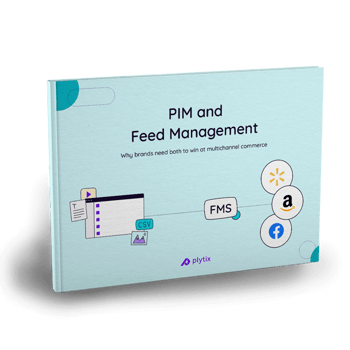 Selling on more channels is the ticket to growth—but without the right tools, it can feel impossible to manage
What's inside?
The differences between feed management and product information management software
How both make multichannel commerce easier
The answer to "Who is feed management for?"
How PIM supports feed management
Why SMBs need a PIM