Ecommerce has opened up many growth opportunities for businesses.
A decade ago, the idea of creating a global footprint was only for corporate giants that had the time, money, and resources to open up a traditional store in a different country. And for small to medium-sized businesses, that was a dream.
Fast forward to now, and you don't need to have a brick-and-mortar store to sell products. Thank goodness! The global market is no longer just an opportunity for big ecommerce companies—small to medium-sized businesses (SMBs) can enter it too. So, if you're considering competing in a global market, we say, GO FOR IT!
But, before you get started, know that it isn't as easy as launching a new subdomain on BigCommerce, or any other ecommerce platform, and marketing your products in a new country. Localization is an intricate process—one where you'll need to translate every piece of data to resonate with each market.
What is and what is
not

localization?

Localization isn't simply copying and pasting your content into Google translate and hoping it will resonate with your potential customers. It's about taking your product and adapting it to meet the native language, beliefs, religion, and cultural norms of the intended customer. This process will include the following aspects:
Language
Branding
Pricing
Sizing
Different product offerings
Customer success/support such as chatboxes and FAQs
SEO and marketing content
Product descriptions
Images and more
Here are some common challenges to expect when launching a multistore:
1. Communication and branding can clash with cultural norms
Direct translation won't help you. Be cautious of your brand and how you communicate. For example, the type of language and branding that worked in the United States does not necessarily mean it'll work in other countries.
Look at what happened to Pepsi when it launched in China between 1963 and 1967. Their marketing campaign was "Come alive! You're in the Pepsi generation". This campaign didn't go as planned as the slogan was mistranslated to mean "Pepsi brings your ancestors back from the grave." Now, in a culture where ancestors are worshiped, you can only imagine how the campaign was received. People thought that if they drank Pepsi, it would bring back their loved ones.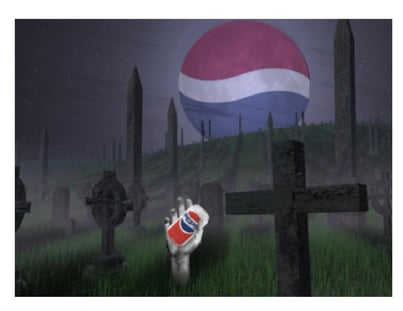 Or when Coca-Cola first joined the Chinese market with a direct translation of ko-kä-kö-la, which meant "bite a wax tadpole."
These are classic examples of localization going wrong, and it continues to be used as a reference decades later.
Solution:
Take the time to understand the cultural norms, semiotic meanings of colors, symbols, and beliefs that impact their daily lives. Do in-depth research of the target audience, culture, and what resonates before launching in a market.
2. Time to market can be slower
Traditionally, time to market is crucial. The faster you get your products to market, the more competitive you can be within your industry. But, when you're entering the global market, it is a different ball game. It doesn't happen overnight.
According to a study done by Smartling, 30% of the brands admitted that this was one of their biggest challenges. For example, you might think a store on an ecommerce platform like BigCommerce can be customized to display your web store in any one language of your choice. But it requires planning and resources.
You need to translate essential product content such as descriptions, taxonomy and relationships, technical specifications, sales information, and your SEO marketing content in a way that makes contextual sense to the new audience.
In addition to that, you need to test how the content resonates with the audience. According to the Content Marketing Institute and Marketing Profs, brands that deliver inefficient content are 40% less likely to make sales. Take the time to learn about the local market. When done in haste, you have the potential to lose sales.
Solution:
Don't complicate it communication or force it. Localize the product content you need to make sales; don't bombard your new audience with content they don't need nor care about. Think of it as a long-term investment; think of what your customers need and are looking for and provide them with that information.
3. You can't automate the entire process; manual work is needed
A total of 34% of respondents in the study say the process became too manual. This is because you actually have to learn about the local market; it's not something that you can test with automation tools. Go through the customer buying process and see what's working, what needs improvement, and what may cause hiccups. All this to ensure that the Pepsi debacle doesn't happen to you.
You cannot skim over this process as it will affect how customers in the market respond to your product. According to these statistics;
67% of customers say they'll switch websites due to poor customer experience

40% say they would never buy on a website that isn't their native language
So, making sure that everything is to a customer's expectation can't be automated; it needs human resources to test it manually to ensure that it meets customer expectations. And, if not done correctly, businesses lose over $75 billion dollars a year for poor customer service. So, if you are going global, do it properly.
Solution:
Have a dedicated team that will work on a specific region.
Where they work on targeted keywords, content, and continue to test the website to ensure that it will meet the potential customers' needs.
4. You'll need to redesign your web store
Phrases that are short and sweet in English might not crack it when translating.
In saying this, you may need to redesign your pages to suit the audience. For example, your "buy now" button works for an English web page, but when translating it into another language such as Spanish with "comprar ahora" will be too big for the button, and you'll need to redesign the button to fit the new text.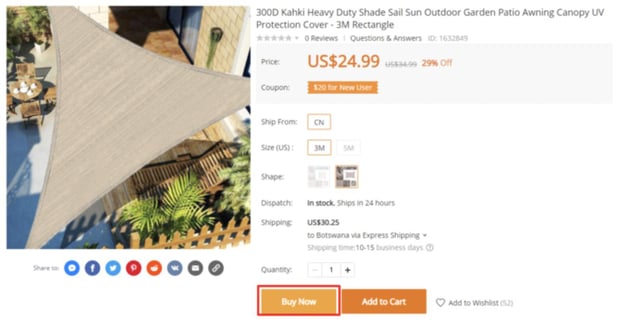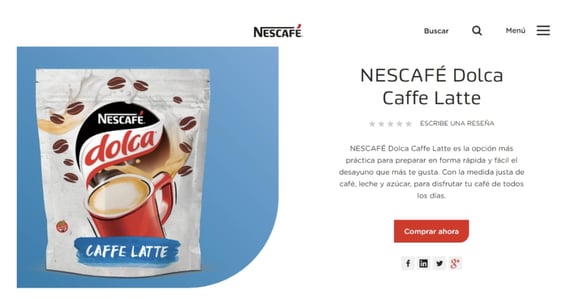 Or, take Israelians they read and write in Hebrew from right to left. If your template only supports content that runs from left-to-right writing, you'll have trouble entering the Israelian market.
Solution:
Hire a comprehensive language service provider that can take care of the translation, consistency in branding messages, content management, and workflow design. Additionally, do your research and see which markets are worth entering and which aren't. Don't let immediate resistance stop you; there are times when you should push the envelope and other times when you shouldn't force it.
Despite the expenses and difficulties associated with content localization, businesses have seen benefits such as:
71% increase in sales in targeted markets
51% increase in lead generation
45% increased customer engagement with content
34% increased customer satisfaction in target markets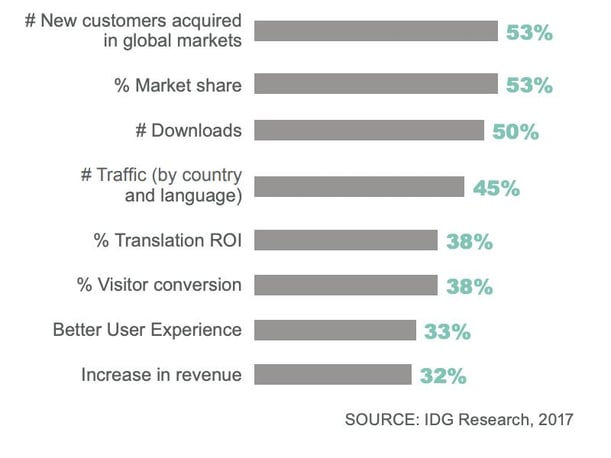 With all these translated versions of content, you're probably wondering where you will store it? If your immediate thought was another spreadsheet, think again. For this much content, you need a product information management system.
What can a product information tool do for localization?
A PIM system is a tool that allows you to store your product information in one place. This includes your product data from your ERP system, descriptions, prices, photos, and more. But that's not all. A PIM for multichannel commerce allows you to effectively manage your product content for your web store and channels.
Plytix PIM helps small to medium-sized businesses like yours store product information in a product content management tool designed to help you reach multichannel ecommerce goals and enter the global market in the most efficient way possible. Reach out to us today to get started or get more information in our whitepaper on how multichannel commerce is the secret to online success.