Join the 10,000+ companies that have already signed up for Plytix
A collaboration tool where you can bring all your product data together and get it ready for everywhere you sell.
Plytix is a collaboration platform,
not just a static database for your product content.
ARTIFICIAL INTELLIGENCE
Unleash the power of AI with Plytix's AI product description generator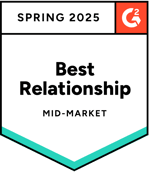 Top resources from Plytix
How to build a custom retail tech stack that can handle anything the market throws at your business.
All there is to know about Plytix in one PDF that can be easily shared with your team.
The questions you need to ask to decide which PIM system is right for your brand.