Gone are the days where single-channel was a successful business venture.
Today's customers shop in-store and on multiple online channels. They demand to be met wherever they are. In fact, statistics show that over 2.14 billion people worldwide are buying online across different sales channels—from webshops to marketplaces, social and comparison shopping engines (CSEs). Modern shoppers want it all, and it's your responsibility as a business owner to support that.
Being a multichannel business provides you with many opportunities to scale, grow, and increase customer retention by up to 91%. This, however, is not possible to achieve without the help of automation tools. You cannot expect to achieve it with your standard ecommerce platform provider. Each platform, for example, Shopify, has its limitations. This is why businesses link their web store with affordable third-party solutions to support all their multichannel selling needs.
Here is a list of tools to help manage your content, build customer relationships, deliver excellent customer service, and much more, without breaking the bank.
1.) Omnichannel customer service software
Let's face it; when you're selling on various platforms, stellar customer service can fall through the cracks if left unchecked. Customer service tools can help you to respond to queries efficiently, regardless of the channel. Whether it's a query through social media, online tickets, or live chat, ensure that you give customers the convenience to interact with your brand on a channel of their preference.
Not having omnichannel customer support across multiple sales channels can affect customers' shopping experience and lead to a lack of trust and loss in sales.
According to this article:
Brands with excellent customer experience bring in 5.7 times more revenue than competitors that lag in customer experience

73% of buyers say a good customer experience is an influencing factor to their brand loyalties

77% of consumers say inefficient customer experiences detract from their quality of life

Poor customer service has cost U.S. companies a total of $1.6 trillion
Freshdesk is a tool used to help customers reach your support team on every available channel. Your team can swiftly respond and resolve issues via email, chat, social media, or a phone call on one app. Freshdesk makes streamlining your support, simplifying your workflow, and automating tasks easier.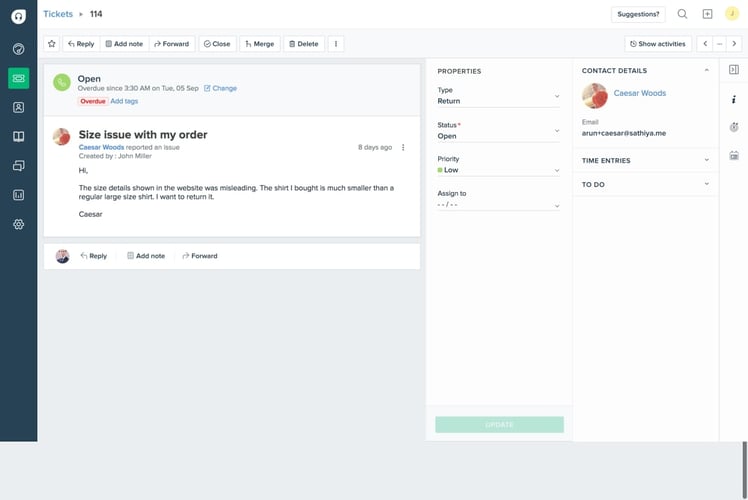 Freshdesk has two pricing plans:
Their 'Support Desk' has a free plan at $15/month for fast growth, $49/month for the pro version, and $79/month for enterprise-grade support.
Their 'Omnichannel Suite' has three plans. The $29/month for fast growth, $59/month for high performance, and $99/month for enterprise-grade support.
Choosing a plan will depend on your needs and budget.
2. Feedback software to gather reviews
As it is, 88% of customers trust product reviews as if they were personal recommendations. However, product reviews do more than just give customers valuable information: they help build trust, improve brand credibility, impact buying decisions, and facilitate word-of-mouth marketing and referrals.

It is said that responding to customers shows that your business puts customer experience first. Not responding to feedback fast can impact your multichannel success strategy. Local Consumer Review Survey 2020 suggests that 20% of customers expect to receive a response from the brand within one day.
Feedback software like eDesk helps you gather customer reviews from all your sales channels. It can integrate with existing profiles on marketplaces, your web store, email marketing and comms, social media, and fulfillment. They have a 14 day free trial period, and after that, you can choose between three packages.
Teams which is $69/month
Professional at $89/month
Enterprise at $149/month
There are also additional add-ons to help you engage your customers, such as a chat option, which can also be a stand-alone alternative, as well as a knowledge-based option that lets customers serve themselves when you're unavailable.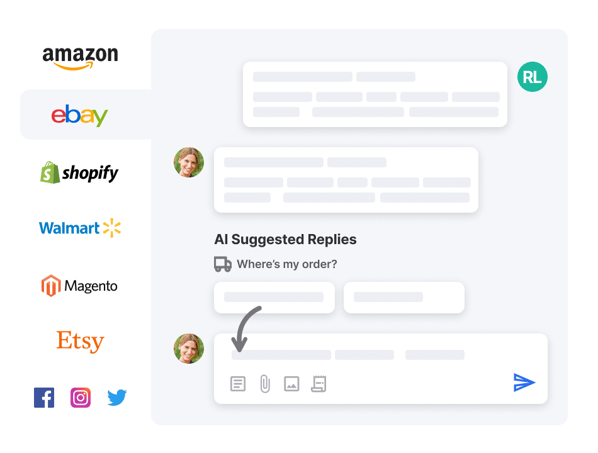 3. Social media selling tools
Social commerce may be the new kid on the block, but it sure is making headway and continues to bring growth and help brands maximize ecommerce sales.
According to this article written last year, "we expect more than 424 million people ages 14 and up in China to make at least one social commerce purchase during the calendar year, equating to 46.4% of internet users. Of the 13 countries where we forecast the number of social buyers, the US is in second place in terms of penetration among internet users, at 35.9%, or 90.2 million people."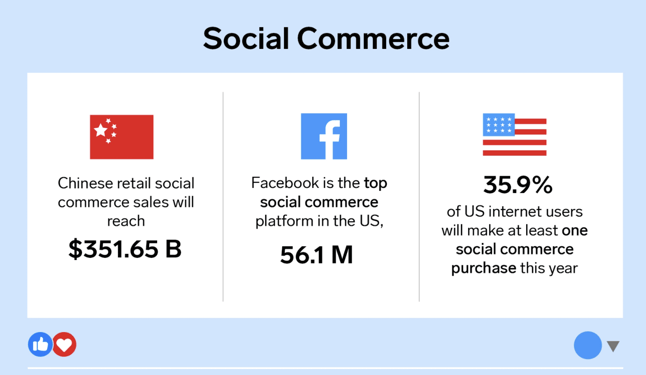 This data shows the impressive growth and sales potential of social commerce. Plus, according to Search Engine Journal, customers want a social connection as it helps breed brand trust. So, being able to link your social profiles can be exactly what you need to help create brand trust and loyalty. And, adding the option of in-app purchase is a plus, especially if your target market is Millenials and Gen Zs.
Here are two valuable tools you can use for social media.
Outfy is a tool that helps you connect your products from your online store to all your social accounts. It allows you to drive sales by simplifying scheduling posts with product images, videos, GIFs, and more. Plus, it allows you to advertise promotions on every social media app manually and automatically. This connector works well with popular ecommerce platforms like Shopify, so sign up for free as they have a lifetime free plan available or a separate pay-for-use pricing plan.
This is a Shopify app that allows you to embed shoppable Instagram galleries around your store. It pulls images from your account, adds #hashtags that will help you showcase them in a shoppable feed on your homepage, Instagram shop, and more. It also has tags where you can 'tag' products on an IG picture and make them shoppable anywhere on your website. Helping you convert a browser into a customer as they can add to the cart right from the feed. They have three plans, a free version, $9/month, and a $49/month option, all suitable for various budgets.
4. Advanced payment method tool
Customers want diversified payment options, and if you want to stay ahead, you need to allow them to pay using an option they feel comfortable with. For instance, if a customer is on your webshop and you have only one payment option, chances are they will leave. (Either by going to a marketplace that might distract a prospective customer from making a sale or push them directly to your competitor). A cart abandonment survey found that 6% of shoppers had abandoned carts due to a lack of payment options. While this may seem like a small percentage, add this to a number of other reasons why customers abandon carts, and you could find your business losing more sales than they need to.
With a multichannel approach, you don't only want to focus on third-party platforms, but you also want to give your customers a great experience. Ease-of-use should be the first thing they think of when they think of your brand.
The same survey mentioned above also saw that eWallet payment option will be the most used in 2022, surpassing credit and debit cards.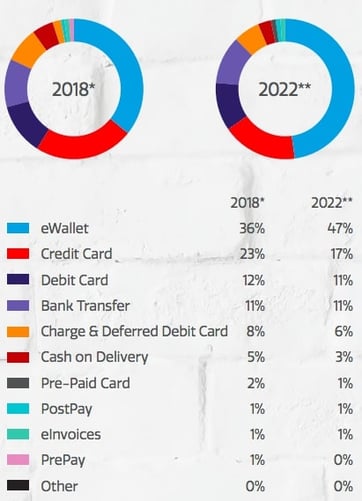 Shopify has a payment option called Shopify Payments which is a basic account plan at $29/month, and credit cards are charged 2.9% plus $0.30. This allows brands to bypass third-party services and accept all major credit and debit card payments directly on their store. It syncs every transaction to one place, plus it can be used with social media accounts, Amazon, as well as eBay.
You can also purchase a Wallet Management on the Shopify app store with a 7-day free trial and $10/ month after that. This allows customers to make digital wallets, allows cashback offers for customers, and makes refund management easier.
5. Product information management system
The more your business grows, the more managing your product data for multiple sales channels becomes overwhelming. Using spreadsheets, Dropbox folders, and any other bulk storage methods is a recipe for disaster. Not only will data management take longer than it should, but it leaves more room for mistakes.
A lot comes into play when it comes to winning at multichannel selling, and having a product catalog management system can help you store, manage, edit, format, and share product data from one single source of truth to Shopify.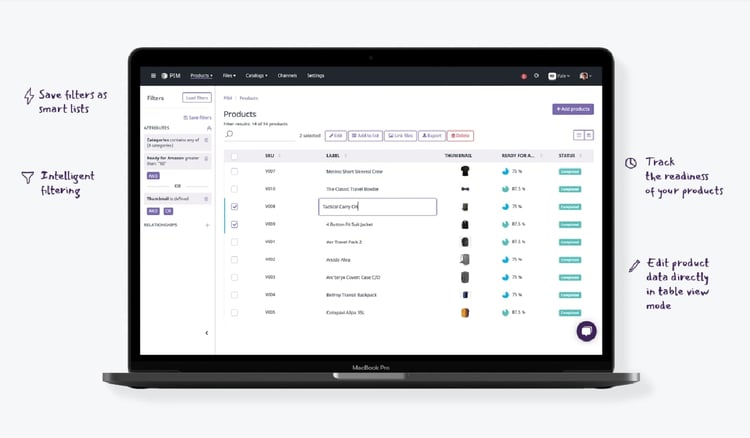 A PIM lets you store all your data from your ERP, warehouse and POS, product data, procurement, and product supplies in one centralized place. This makes it easier and faster for you to get your products online. There are a number of PIM systems for Shopify, but few are fit for small-to-medium-sized businesses.
Plytix, however, is designed for businesses that want to thrive at multichannel selling. Our PIM is designed as a central hub where you can manage, enrich, organize, store digital assets, and analyze data all in one place. Our next-generation PIM is ideal for small teams with limited resources or tech skills.
Apart from storing your information in PIM, our Channels feature lets you easily syndicate content wherever it needs to go and manage product listing optimization in real-time. You can optimize product content for each channel and schedule important updates that need to be sent to each platform automatically.
Our product database software has three plans to choose from:
A FREE plan
The standard plan for €300 per month
The PRO plan for €1,100 per month
For more information, contact us today and get a demo to try PIM today!