Do you need a PIM system or a DAM system?
OK, what's the difference anyway?
Product Information Management (PIM) and Digital Asset Management (DAM) are often conflated terms in the ecommerce industry. But make no mistake, these are actually two very different systems—each of which brings unique value to SMBs and marketing teams that run an ecommerce web store, or even multistores.
In this post, we'll do three things to help you take advantage of PIM and DAM:
Provide an overview of the two systems, while also explaining the differences between PIM and DAM for ecommerce.
Give you examples of how each of these systems can be used (or combined) to increase your sales and scale your business.
Identify the key benefits of having these two systems working together.
With that in mind, let's get started!
PIM vs. DAM—What's the Difference?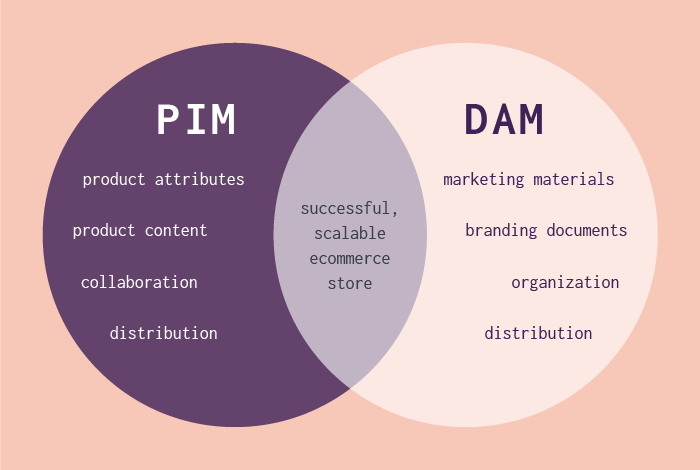 Let's just get the dictionary definitions done so we can move onto the good stuff:
Product Information Management (PIM) is the process for handling all the data, content, and other material that is needed to market and sell products. PIM also ensures that quality data is created for internal use and multichannel distribution.
The purpose of a PIM system is to ensure your product catalog is accurate, consistent, and available to your whole team. This is especially important for ecommerce companies with multiple distribution channels (read: all ecommerce companies) to create a quality buying experience for their customers.
PIM helps you get more value out of your sales funnel.
Digital Asset Management (DAM) is the process that focuses on the organization, collaboration, and storage of a brand's digital files like images, branding documents, marketing materials, and videos. The purpose of a DAM system is to ensure your branding and promotional efforts are congruent, organized, and available for your whole team to work with. Proper DAM processes help your marketing compel potential customers into your sales funnels.
DAM helps you fill your sales funnel.
At this point, you should have a fairly solid understanding of the difference between DAM and PIM for ecommerce. You might be wondering, however:
What does this all mean IRL?
How do these systems add value to my ecommerce web store?
Are either of these methods worth the time and investment for my business?
Well, strap in, because that's exactly where we're headed—practical ways that PIM and DAM streamline your ecommerce operations and unlock scale.
How PIM and DAM Enhance Ecommerce
We've created this section to provide answers to some of our most frequently asked PIM and DAM questions—answers which will walk you through using both platforms to enhance and scale your business. While we'll be using features and examples of our own PIM and DAM solutions to address each point, our advice can be easily applied across whatever ecommerce technology you choose.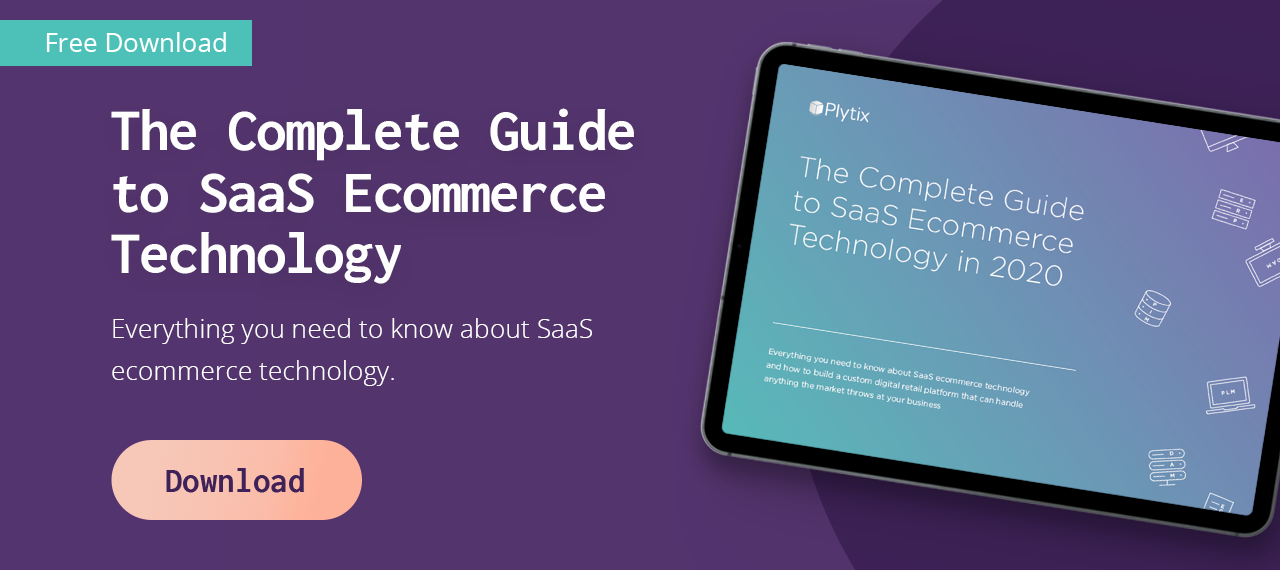 Do You Need PIM or DAM?
Ideally, both. If you were reading between the lines in the section above, you probably realized that each protocol provides a ton of value to your marketing and operations teams.PIM helps you achieve revenue optimization: the process of strategically managing pricing, inventory, distribution, and demand in a way that maximizes revenue. By centralizing your product data and combining it with your store analytics, you get access to insights that just aren't possible comparing countless spreadsheets (Related reading: 3 Reasons Why Excel is Not a Product Database).
Once you're in a better position to leverage product information, you can spend more time on marketing and sales. And that's where DAM comes in.
In the age of shorter attention spans, increased competition, and more consumer choice than ever; intelligent marketing campaigns have never been more important. It is absolutely critical that ecommerce companies empower their marketing teams to create the most effective, yet on-brand campaigns possible.
DAM has the flexible file support, permissions, and organization that teams need to execute across different departments, locations, and markets. For example, let's say you wanted to not only provided a rich shopping experience for customers via product images, videos, and descriptions; but also a rich buying experience.
This experience will include post-purchase content like product tutorials, welcome emails, and upsells; all of which must be localized to certain markets. As you can see, the marketing assets like email copy, graphics, and how-to videos add up quickly, and you need a way to organize all that, which is where DAM excels.
Additionally, you're unlikely to give your joint venture partners access to your PIM system, but DAM makes it easy to share portions of your content database with limited access to certain parties. Bring on the cross-marketing on Instagram!
As you can imagine, the integration of PIM and DAM is also important to your success using these systems. If you had to choose one or the other, it probably makes more sense to start with PIM. Then again, you'll want to make sure that it will integrate with your DAM system down the road.
Better yet, why not get both in the same system? At Plytix, we understood this from the start, which is why our solution combines best-in-class PIM and DAM solutions for a seamless experience. It's specially designed for your store.
How do PIM and DAM Work Together?
In case you haven't caught on yet, we feel strongly that in order to provide the best possible customer experience while maximizing your results, you need your PIM and DAM system to work together. Let's take a closer look at how the collaboration from these two systems plays out.
Think of it in terms of customer experience. At the very minimum, you must ensure your product info is accurate, current, and easily accessible—PIM helps you provide this. If you want to raise the bar, you'll need to provide that same shopper with a differentiated shopping experience via localized marketing or added context—DAM helps achieve this with the help of data contained in the PIM system.
Together, both systems work toward not only a more efficient ecommerce storefront and increases in average order value, but they also provide the superior customer experience which is essential to compete in the increasingly crowded ecommerce space.
What are the Advantages of Using PIM and DAM?
Could you "make it by" without PIM and DAM systems? Of course. Should you? Probably not. Here's what you can expect to gain from these systems.
Ease of omnichannel and multichannel commerce:
If you work in retail, you've no doubt understand the power of an omnichannel approach. Retailers that implement an omnichannel strategy enjoy improved sales, better customer data collection, competitive advantage, and maximize their marketing performance. The tricky part is since each retail platform is different, it's harder to keep your product info and marketing messages cohesive. PIM and DAM were specifically designed to address both those problems as a top priority.
Reduced product returns:
While the offer of "free shipping and returns" is a great catalyst for conversions, product returns cost retailers billions annually. The main cause of returns is the fact that the product did not meet consumer expectations. When retailers implement PIM and DAM solutions, those expectations are set earlier and, frankly, more accurately by giving the consumer more product info upfront.
Additionally, good PIM systems can display related products, which helps people get the right product in the first place.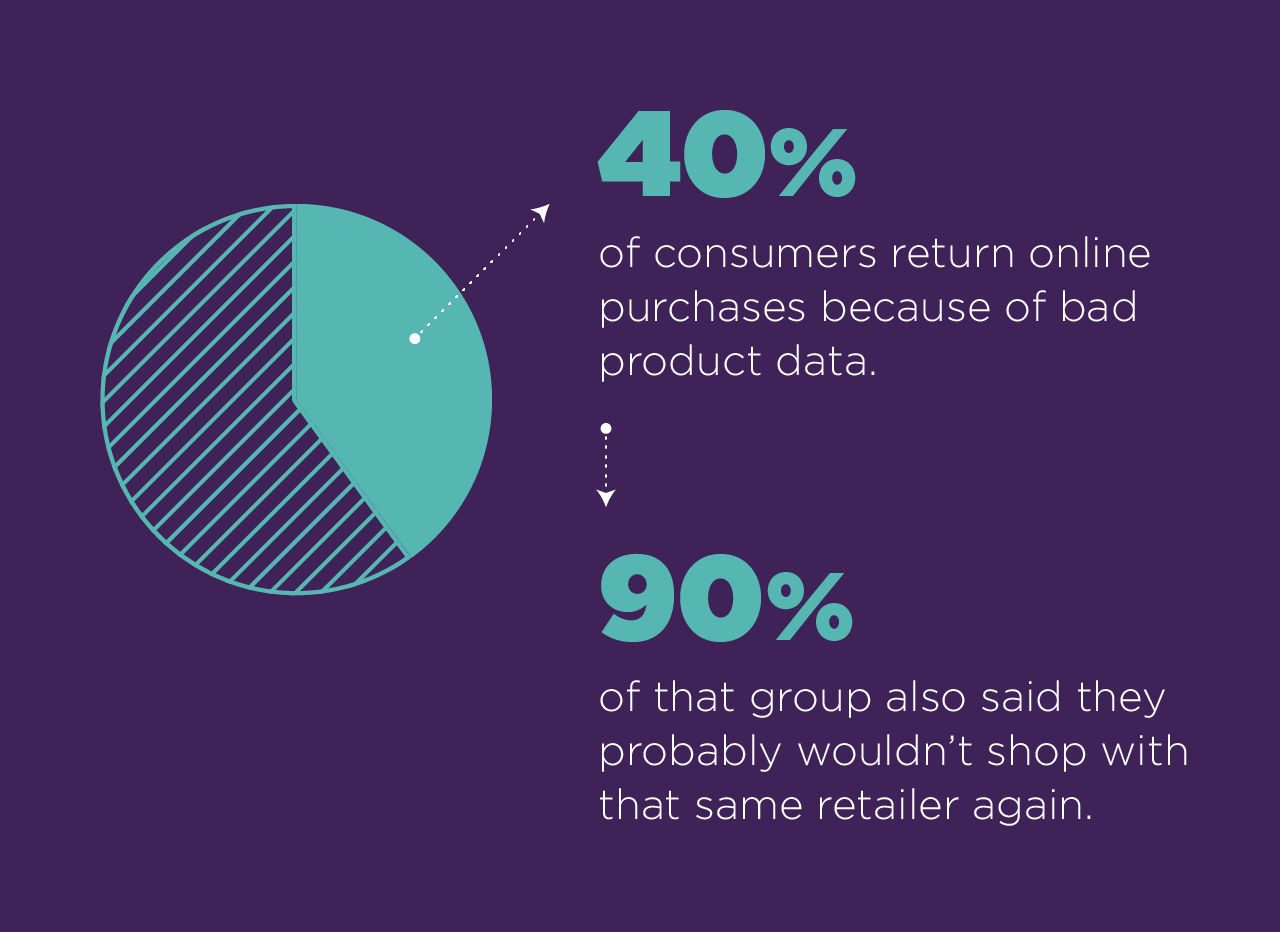 Product enrichment opportunities:
Video has become an increasingly effective tool to increase ecommerce conversion rates. In fact, 97 percent of video marketers report that video increases user understanding of a product or service, and 76 percent say video has helped them increase sales. Stock up your DAM repository with a variety of video types like specifications, product reviews, and unboxing videos to give your consumers a thorough understanding of what it's like to own your product.
Next Steps
The purpose of this blog post was to help you understand the differences between PIM and DAM, illustrate how they work together, and provide a summary of some of the key benefits ecommerce retailers who employ those systems receive.
We've mentioned Plytix (hey, that's us!) a few times as one affordable PIM solution that offers a combined approach to PIM and DAM. But we know we're not the only shop in town. We also know that every business is different and has unique needs for its product and marketing operations. This is exactly why we created the Ultimate PIM Buyer's Guide, a free resource for your research purposes.
In this guide, you'll learn how to make an informed decision about which PIM system is right for your brand. Grab your FREE copy of the guide here.