Plytix makes product management a walk in the park for Baldinini!
THEIR STORY
"A place to showcase more than a century's worth of our craft!"
Founded in 1910, Baldinini has a long history of quality.
This family-owned business started as a small artisan workshop and grew into a leading Italian footwear and accessories manufacturer. They've leaped from an Italian-only market and dominated international waters. From Germany to France and Russian markets, the bespoke brand has since dipped its toes in the Middle East, China, and the United States.
It's been a journey—one that continues to reinvent itself.
Baldinini has restyled its workshops over the years and has recently taken steps to digitize its internal processes. At first, the idea was to sell in new markets, digitally. But having found a PIM tool with multiple functions, the opportunities for all kinds of digital transformation have been endless.
When speaking with Sara Rizzi, Digital Media Specialist at Baldinini, she shed light on their goal. "As our portfolio started to expand, it became challenging to keep up with scattered product information and assets. I needed digital structure—which led to the need for PIM." She continues, "when my boss gave me the green light to begin researching for a suitable solution, we quickly learned that we required more than one tool. We needed something for A.) product information management and B.) channel integration. Of course, if you're looking for these, the chances of you needing a PIM tool with DAM capabilities is high because all your content will feed out from one solution."
"We were actively looking to syndicate our content with multiple marketplaces, so Plytix PIM couldn't have come at a better time."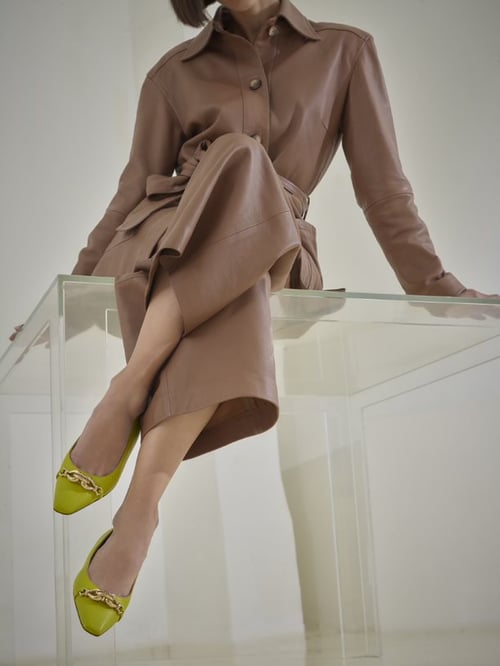 THEIR GOAL
"It was important to have PIM and DAM in one place!"
"In the beginning, an integrated solution was our biggest concern for sales growth. Of course, I suffered the internal frustrations of managing hundreds of CSVs and locating unlinked assets, but the organizational elements were a secondary focus for me. First, it was marketplace integrations."
As Sara did her research, she came across product management tools and decided to explore further. "I didn't know what PIM software was, but the more PIMs I saw, the more I realized the opportunities it could bring for Baldinini." She continues, "I remember thinking, if it's true, and it does what it says it does, I want one. My only condition was that it doubled up as PIM and DAM."
"It was important that I could link assets to my product information in one centralized location."
"Before choosing Plytix, an all-in-one PIM system, I test drove a few others, which turned out to be more complex and confusing. The user-friendliness of Plytix is something that stood out to me from day one! It's a simple, no-fluff system that is ideal—even if you're not tech-savvy."
CHOOSING THE RIGHT SOLUTION
"Excel is useful, but not for product information."
Sara shares that when their global footprint picked up, it challenged their product management process. "It became difficult to find content, for example, an item's availability and the market in which it's selling. It also made it increasingly difficult to differentiate assets."
"In some fundamental countries, we need a diversified market. Depending on the audience, our online stores have very specific product variety and data requirements, which demand more attention than others. In saying that, we need to take extra caution in ensuring that we're serving the right products (and product information) to the right market."
"Before PIM, our product information was being managed in CSV files." Sara and her team would open up multiple files at once—website translations, sizing, availability, and specialty products—to find a small piece of information for a listing. "Once complete, you'd open up a digital database to view assets. Then, you'll look for the correct image to link with the product." As you can see, this is not practical.
"To add to the complexities of our needs, Baldinini has a unique way of managing content. We've split our data into content specific to our ecommerce platform, and then content specific to each sales channel. Fortunately, Plytix is a flexible PIM and has easily adapted to our needs."
"Now, we're now able to store multiple versions of our product information, according to the individual's site's needs, as well as syndicate ERP data directly into PIM to manage inventory."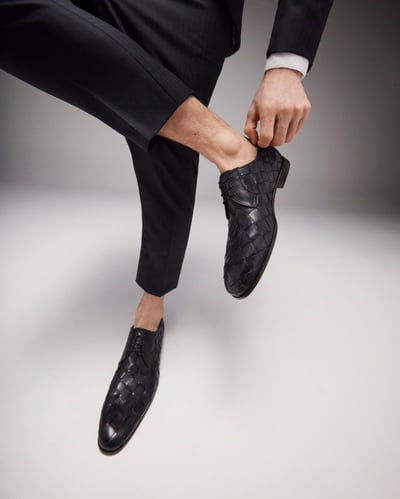 THE RESULTS SPEAK FOR THEMSELVES
"Less pointless communications. More efficiency!"
"Plytix was a no-brainer—it's one tool with so many functionalities. It can be used for multiple reasons, across marketing and sales. In fact, our customer service team uses it too, as well as some of our partners. It's a plug-and-play solution that doesn't require much training."
Sara shares how everyone on the customer service team at Plytix has made the process so much easier. "The team is so easy to talk to, and they solved all my problems or concerns about data management. Today, everything we do at Baldinini is more efficient—I've saved time on pointless communications with clients, and everyone is on the same page in the organization."
"We share catalogs with outlets and don't have to deal with expired WeTransfer links!"
"We are able to do our work faster, without any manual searching or errors!"
"We can update assets automatically and control everything from one place!"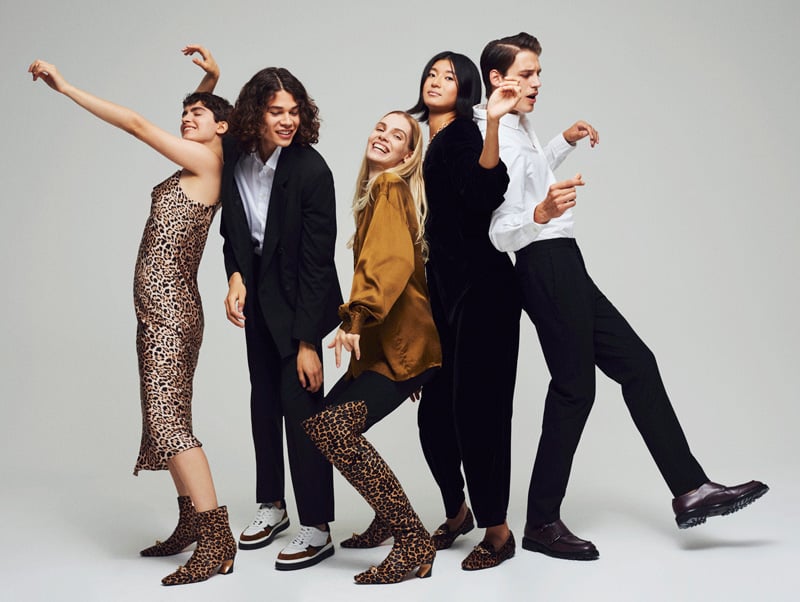 "I feel connected with and cared for by the people who help me at Plytix."

- Sara Rizzi, Digital Media Specialist at Baldinini