Customers' expectations have changed in recent years.
Consumers want to interact with businesses across multiple channels on their preferred platforms. And today, there are more channels than ever to reach prospects. For example, social media, SMS, podcasts, native ads, remarketing, webinars, push notifications, etc.
SAP shares that most companies report having a multichannel sales strategy have resulted in increased consumer loyalty/acquisition (64%), increased sales (74%), better consumer experience (57%), and competitive advantage (62%). Top brands don't become popular from their products or services alone. They meet consumers where they are—no matter the channel.
Here's some examples of multichannel campaigns to inspire your marketing strategies.
5 best multichannel marketing campaigns
Whether you're a leading brand or small business, you can build an effective multichannel marketing strategy with the right inspiration. Here are five examples of effective strategies:
1. Apple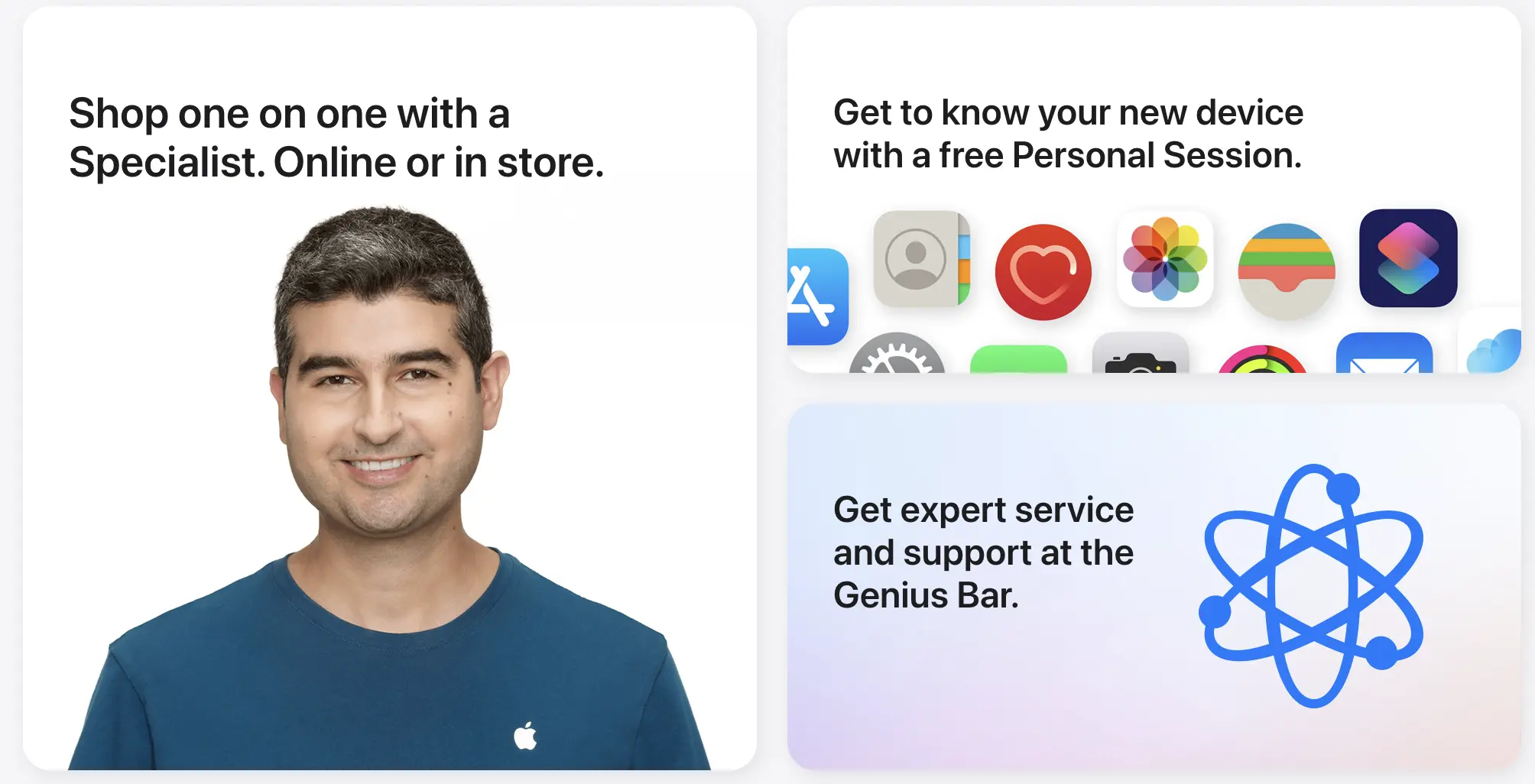 Apple is a "click-and-mortar" retailer, which means it has physical and online stores. The brand took a different approach with its retail stores after noticing that most of its sales come through ecommerce. Instead of using its physical stores for sales, Apple primarily uses the stores to complement the ecommerce business. Apple's physical stores serve as customer touchpoints that enhance the overall Apple experience. As a result, consumers feel less pressure to buy, and they visit the stores more frequently since the brick-and-mortar stores aren't necessarily focused on retail. (The stores also serve as superb advertising due to their consistent and easily identifiable aesthetic.)
To engage their customers more, Apple has designed services to increase demand for their hardware while getting additional revenue streams. Some examples include Apple TV+, a Netflix-like streaming service primarily available on Apple hardware, and Apple News+, a premium subscription service available only on Apple hardware.
Apple's multichannel marketing strategy is based on specific branding guidelines, allowing it to maintain a consistent visual style across all marketing materials.
What to take from Apple's multichannel marketing strategy:
Be consistent and build an easily recognizable brand to boost awareness and recognition.
Create multiple customer touchpoints with your business.
Immerse your target audience in your brand experience.
Develop continuous links between your company and audience.
2. Starbucks
Starbucks carefully designs everything surrounding the customer experience to encourage consumers to return. For example, Starbucks Rewards constantly ranks as one of the best customer loyalty rewards programs. Unlike other brands that offer loyalty reward cards, Starbucks added the ability to check and reload cards in the app, by phone, on its website, and in-store. They update all channels immediately, and the process is quick enough that you can reload the card while waiting in line to order.
The card can then be uploaded into your mobile phone, allowing you to pay from your device without the physical reward card. As a result, Starbucks meets customers on their phones.
What to take from Starbucks' multichannel marketing strategy:
Develop an easy-to-use loyalty program that's available on multiple channels.
Invest in technology solutions to remove barriers preventing the success of loyalty programs.
3. Under Armour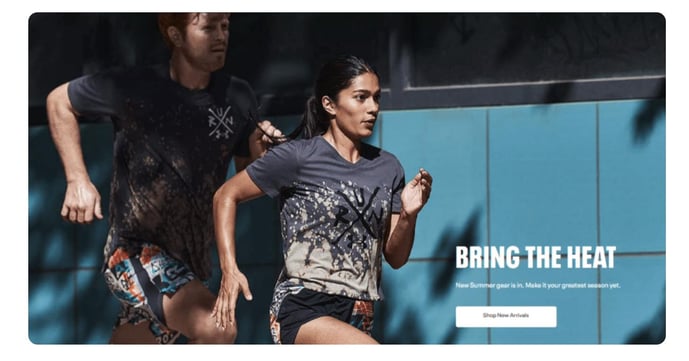 Under Armour is another example of a company that has an effective multichannel strategy. It excels in user experience and personalization. The athletic wear company leverages celebrity endorsements such as Tom Brady, The Rock, and Michael Phelps to capture audience attention and attract social media followers. Once subscribers land on the Under Armour Shop app (UA Shop), they get personalized, lifestyle-based recommendations that appeal to their tastes.
Most consumers desire to have a more personal shopping experience. But the Internet Marketing Association shares that only 25% of customers say they receive it.
Under Armour takes advantage of this fact by offering a more personal retail experience to their customers. That's why the UA shop app is rated so highly.
What to take from Under Armour's multichannel marketing strategy:
Focus on personalizing your offers to attract and retain loyal consumers.

Learn new and better ways to engage your audience regularly.

Be open to opportunities that add value to customers and strengthen your brand values.
4. Disney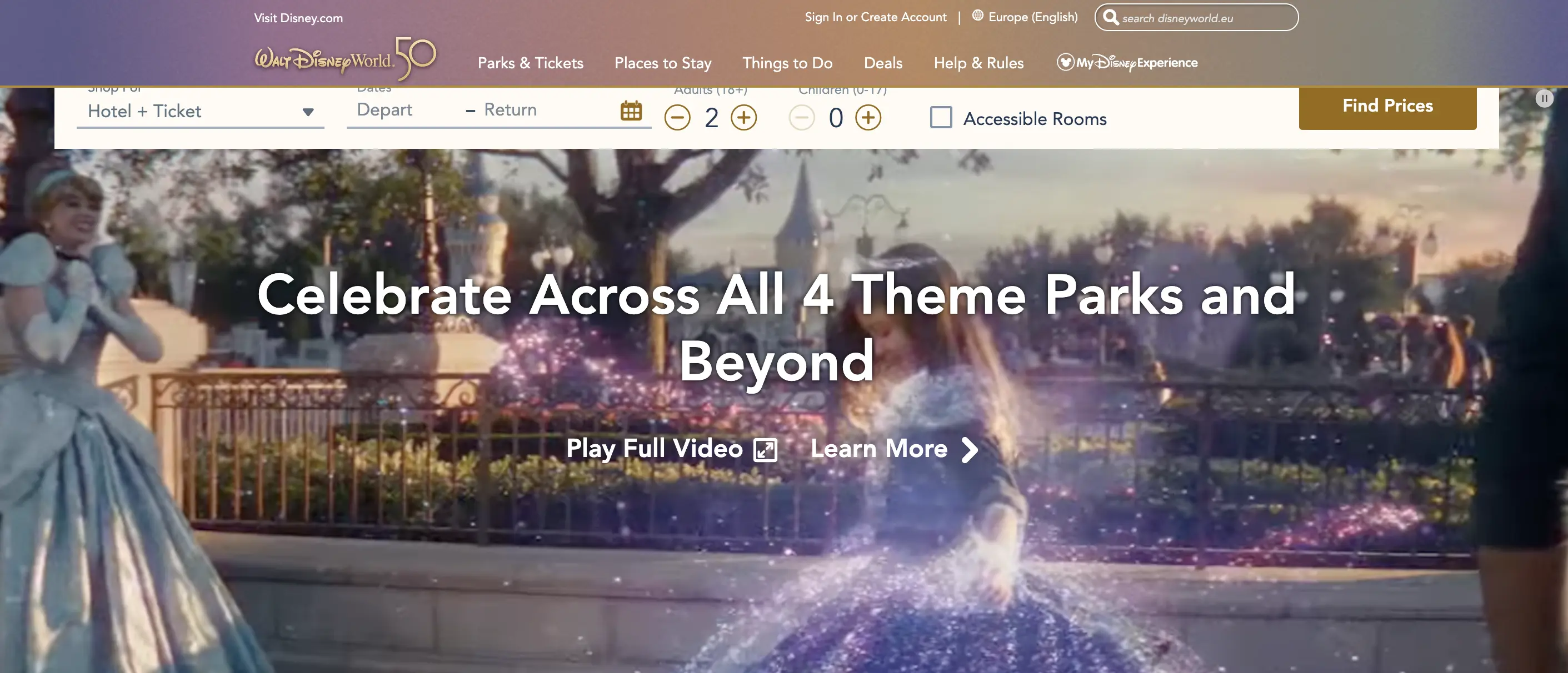 When you visit Disney's website on any device, you'll have an excellent experience due to the responsive web design. The website can automatically adjust to fit whatever device you're using. But the brand's marketing optimizations go well beyond ensuring its website looks good on any screen size. Disney's website offers quick access to the company's verticals, such as Disney's Vacation Planner, the shopDisney online store, and access to a massive catalog of entertainment. All these verticals function perfectly on any device.
One of the site's most impressive features is the Vacation Planner, which makes planning a trip to Disney's parks and attractions a breeze. Disney guides users through the entire process, including choosing a park (or multiple parks), where to stay, and creating a trip itinerary with My Disney Experience.
In short, you can access everything to do with a trip to Disney World through the website or mobile app.
What to take from Disney's multichannel marketing strategy:
Create a website with a responsive web design that lets users interact with your brand regardless of their preferred device.
Make sure everything your website offers—from an online store to subscriptions and services—is user-friendly and reliable.
5. The Home Depot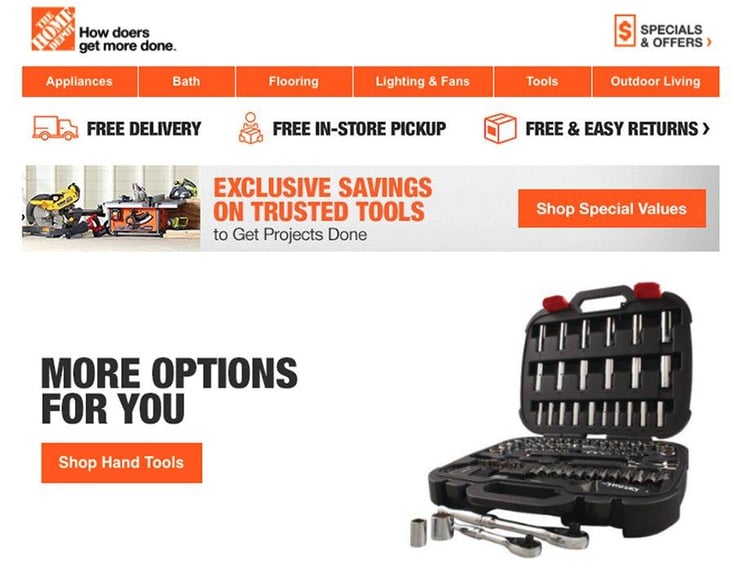 Home Depot has invested heavily in digital customer experiences. It previously relied on in-store expertise and selection but increased its investment to integrate physical stores with digital commerce. The brand has built its e-commerce experience on the knowledge base of various Home Depot published DIY tools that customers use to complete projects.
The Home Depot's email marketing campaigns also offer content directly to consumers based on their purchase histories and browsing patterns on the mobile app and website. Customers can use these digital channels to plan projects, get expert advice, and buy products.
What to take from Home Depot's multichannel marketing strategy:
Offer customers DIY ideas, instructions, and expert advice in multiple channels to make them feel less overwhelmed when researching and planning.
Create valuable content consistently for training and product review purposes to help customers make proper buying decisions.
Incorporate multichannel strategies into your marketing campaigns
Multichannel marketing is a significant investment for any brand. It's superb since users interact with multiple channels and devices before making a purchase decision.
An effective multichannel platform will help you create marketing campaigns to generate leads and boost sales and customer satisfaction. Sender's email marketing platform, for example, will help you automate workflows and create stunning emails in a few simple clicks.
___________________
Product Information Management is a crucial component of any multichannel content strategy. Manage your data in one centralized location and watch your bottom-line soar.
Ecommerce
,
Product Information Management