Move over PayPal. Stripe and Square—you two as well.
Shopify Payments is the new leader in the cut-throat competition of payment gateways. This one-stop payments solution is fast, complies with Payment Card Industry (PCI) standards, and has 3D secure checkouts. No wonder it's trusted by more than 1,700,000 businesses around the world.
Arguably the best ecommerce website builder of the day, Shopify has long had one lingering issue: credit card payments. Shopify users had to rely on a third-party payment solution to accept payment via credit cards. In addition, the process involved paying an extra fee to Shopify.
Shopify Payments hasn't just filled that one gaping hole. It's also made payment processing through Shopify websites simpler, cheaper, more convenient, and secure.
What is Shopify Payments?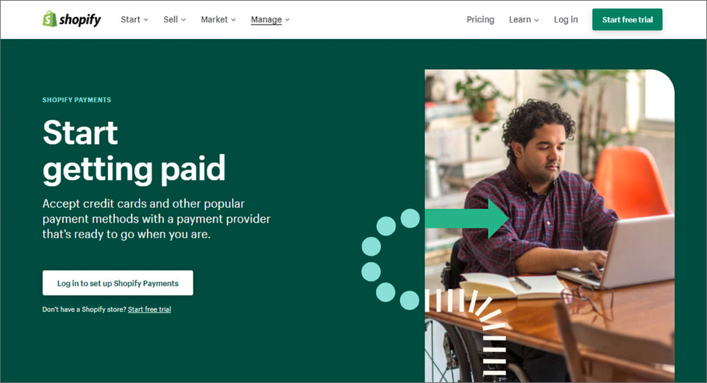 Shopify Payments is Shopify's very own payment service that manages the various steps involved in an online transaction. As the default payment gateway for your store, it eliminates the need for third-party payment services. It sets up your store to accept payment through all the popular payment methods. These include credit cards, debit cards, gift cards, Apple Pay, Amazon Pay, even cryptocurrency.
US businesses can accept these credit and debit cards through Shopify Payments:
Visa

American Express

MasterCard

Discover

Diners Club

Elo

JCB
Shopify pricing plans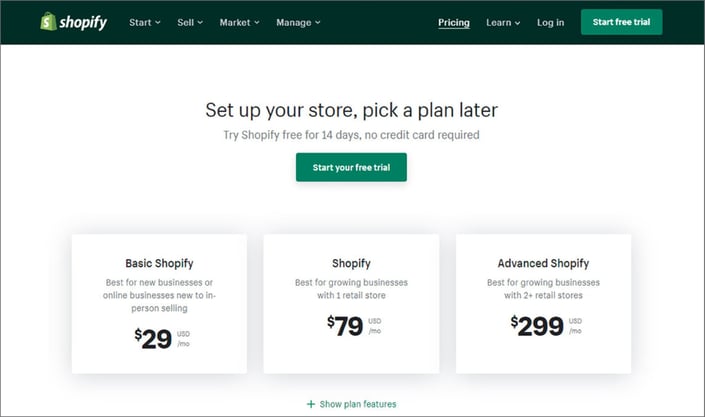 Shopify currently offers these four plans:
Shopify's Basic plan has a monthly fee of $29. The online credit card transaction rates are 2.9 percent plus 30¢ per transaction.
Shopify's Standard plan has a monthly fee of $79. The online credit card transaction rates are 2.6 percent and 30¢ for each transaction.
Shopify's Advanced plan is priced at $299 per month, with online credit card transaction rates of 2.4 percent and 30¢ for each transaction.
Shopify's enterprise plan, Shopify Plus, comes with a monthly fee of $2000. The online and credit card rates for this plan are 2.15 percent for every transaction.
In addition to these pricing plans, Shopify also has a Shopify Lite plan which is priced at $9 per month. This plan allows merchants to add "Buy Buttons" and start selling through their existing social media channels or website.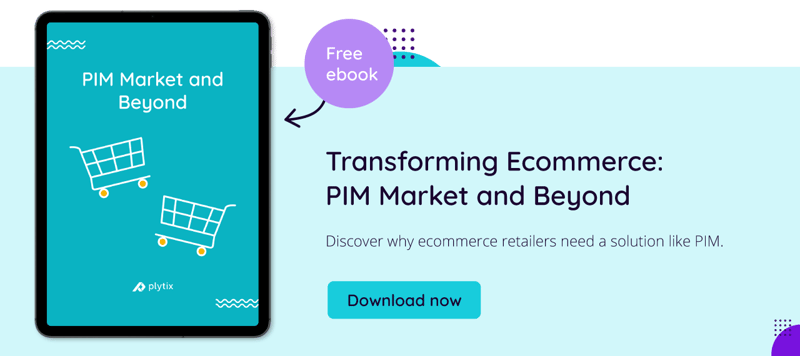 Requirements for using Shopify Payments
Shopify Payments is currently available in 17 countries. The list of supported countries includes the United Kingdom, Australia, New Zealand, and Sweden. In the United States, this service is only available in Puerto Rico at the moment.
Good to know: businesses such as investment services, debt reduction, and law firms are prohibited from using Shopify Payments. And stores involved in gambling, sale of e-cigarettes, weapons, and explosives, too, can't use this service.
Connecting your bank account to Shopify Payments requires that your bank account meets these criteria:
Your bank account needs to be a full checking account. For businesses based in Ireland and the UK, a current account can also be connected to Shopify Payments.

Your bank account must use your country and region's payout currency.

Your bank account should accept electronic money transfers.
In addition to the above criteria, your bank also needs to satisfy certain region-specific requirements. For US-based businesses, it's essential that their bank account is with a physical US bank. The account should accept USD as currency and be eligible for Automated Clearing House (ACH) transfers.
Virtual accounts, flex-currency accounts, savings accounts, and services mimicking a bank account cannot be connected to Shopify Payments. Checking accounts that only accept wire transfers are also not supported by Shopify Payments.
Shopify fees
Accepting payments through Shopify Payments involves these charges:
Processing fee for credit card payments
This is the fee you pay Shopify Payments for executing the different steps involved in a payment transaction. These include data transfer between the buyer, seller, the issuing, and the acquiring banks. The credit card processing charges depend on your Shopify plan, the order value, and the number of sales.
This is the fee you pay Shopify for monetary transactions on your store. Once you've activated Shopify Payments, you're not required to pay this fee. Not even if a customer chooses a payment method other than Shopify Payments at checkout.
How to set up Shopify Payments?
It's simple. You can set up Shopify Payments by clicking on Shopify Settings and selecting Payments Provider. Next, click on Shopify Payments and choose Activate Shopify Payments. You'll be required to enter your Employer Identification Number (EIN) and banking details. Businesses located in certain countries may be required to furnish some additional information for setting up Shopify Payments.
Once you've submitted the required information, click Save.
Benefits of using Shopify Payments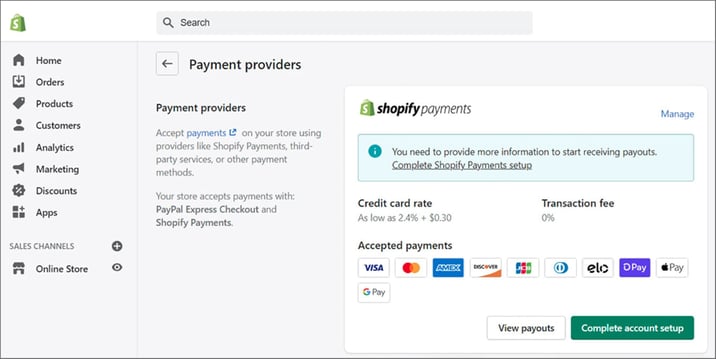 While Shopify Payments uses Stripe technology, it's faster, more streamlined, and user-friendly than Stripe. Shopify Payments is fully integrated with the dashboard of your store. There's no need to seek approval for a merchant account.
Also, once you've set up Shopify Payments for your business, all your finances get synced with your inventory and sales.
Here are the most noteworthy benefits of switching to Shopify Payments:
1. Quick, complete integration
Shopify Payments ensures your customers don't have to leave your website when making a purchase. Purchases made using a different payment provider redirect the customers to a third-party platform. This can be annoying, time-consuming, and unsavory to customers who aren't tech-savvy.
The payment back-office allows you to track your orders and finances from your dashboard. It's a simple, easy means of checking how much you've earned from each order paid for through Shopify Payments.
2. Savings on transaction fees
Accepting payments through a third-party platform incurs transaction fees that can cost you a lot in the long run. With Shopify Payments, the transaction fee is waived off, which translates into substantial savings.
3. Offline sales
Shopify Payments is integrated with Shopify POS (Point of Sale). All of your online and offline sales data is unified. This enables Shopify Payments to support offline sales—a feature absent in major third-party platforms such as PayPal.
4. Flexible payment methods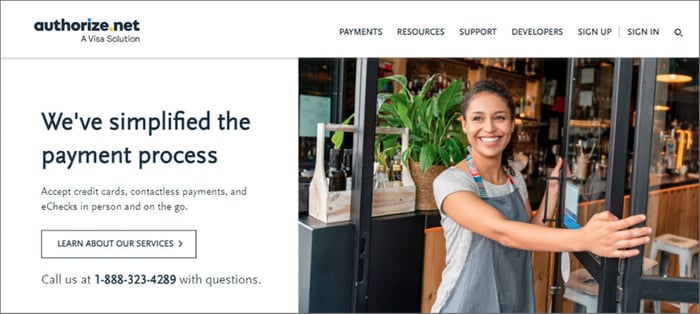 Activating Shopify Payments doesn't make it the only payment method your customers can use. The customers are free to choose any other popular payment provider, including Authorize.net, PayPal, and Amazon Pay.
This flexibility ensures customers who favor a particular payment provider can still make a purchase at your store even though you're set up with Shopify Payments.
5. Fraud analysis
Shopify Payments' advanced fraud analysis capabilities allow you to identify fraudulent orders. Shopify Payments has two different filters for detecting fraud.
These are:
Address Verification System (AVS)
The AVS filter compares a customer's address information with the customer information included in the credit card issuer's database. It verifies the numeric data included in the zip/postal codes or billing addresses with the card company.
In most cases, individuals shopping with somebody else's credit card aren't aware of the address details. Shopify Payments flags such orders as potentially fraudulent.
Card Verification Value (CVV)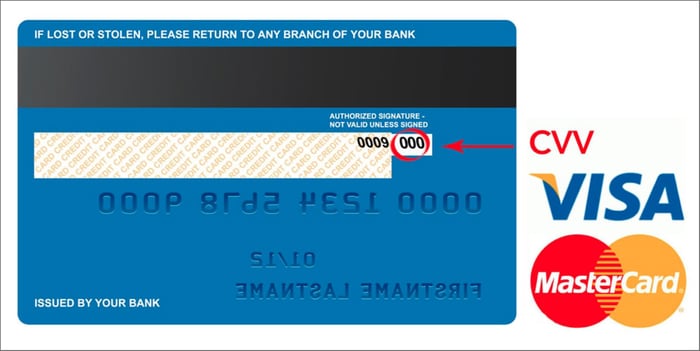 The CVV is a three or four-digit value at the back of a credit card. No company stores customers' CVV information. It's improbable that an individual who has stolen credit card details from a merchant's database can provide the correct CVV.
Shopify Payments asks for CVV for online payment processing. This prevents unauthorized use of credit cards and ensures you only work towards fulfilling legitimate orders. Enhanced transparency, quicker transactions, and lower processing fee than its competitors make Shopify Payments an excellent choice.
*Study Shopify Payments terms of service before switching to Shopify Payments.
Final thoughts
Creating a thriving Shopify store takes time; it's a lot of trial and error. By implementing the right third-party applications, you can ensure your customers stay on your site without ever being redirected to alternative pages. Focus on building a web store with exceptional customer support and experience.
Always strive to make shopping easy.
Give your customers the detailed product information they need to confidently make a purchase, and adopt Shopify Payments to maintain customer loyalty. For tips on how to create content that drives sales, read more here. Keep track of all your product information in one centralized location, such as Plytix PIM, as you continuously test and enrich your approach according to its performance.
This next-generation tool is the best PIM for Shopify, and it's loved by many brands across the globe. Try it for FREE or book a demo with our friendly sales team!
Shopify