At Plytix, we're genuinely excited about AI and have been for a while. We've tested and experimented with a bunch of AI technologies for the past 5 years, but we managed to resist the temptation to acquire or build our own while the technology was still premature. That is, up until recently.
We're aware of other companies in the space who have been trying to gain a competitive edge by offering rudimentary AI technologies. We saw it as our duty to test every single one of them. Sadly, all of the AI functionalities that we tested just didn't work as promised. It's one thing to show functionality in a staged sales demo, but it's another for it to work with real-life challenges.
So, instead of rushing in and investing heavily in AI technologies that were premature, we decided to take a more patient approach and have been monitoring the development of progressive AI forerunners like OpenAI for quite some time.
When ChatGPT hit the market like a tsunami, its OpenAI was the first technology that truly passed our tests. At this point we're happy we're not stuck with expensive legacy AI tech in our platform, but instead, we find ourselves in a great position to capitalize on OpenAI. With OpenAI we can focus on features that are truly customer-enhancing even beyond the sales demo 😉.
We are already seeing how everything is changing for those of our clients who've been testing out OpenAI Beta for product descriptions, and we're now ready to share some of our insights publicly.
AI-automated product descriptions with Plytix

Looking at the 12,000+ companies who've signed up for Plytix since we officially launched our PIM in 2018, we can see that the average SKU count for companies on our platform is 21,000 SKUs.

A small sample-sized test in the home and design vertical revealed that an average brand with around 2,500 SKUs will add new products corresponding to approximately 20% of its entire inventory each year. This means 500 new products will be added to either replace discontinued products or as entirely new products every 12 months. And remember, "Home and Design" isn't the most SKU-heavy vertical. In some verticals, brands are adding thousands of new products to their inventory on a yearly basis. Writing product descriptions for hundreds of products is incredibly time-consuming, and it only becomes more and more demanding as you sell on different channels.

According to B2Bhouse, companies can increase their conversion rates by 20% by optimizing their product descriptions alone. Since each one of us has shopped online at one point, let's take a look at an example. Here are two different product descriptions for the same product; which one would capture your attention?
Product Description A

Product Description B - Written by AI

This organic ribbed beanie is stylish, practical, and eco-friendly, making it an absolute must-have for your hat selection. Thanks to its breathable, lightweight fabric, you can wear it both indoors and outdoors.

100% organic cotton

Breathable lightweight fabric

Double layer knit

Cuffed beanie

8.26″ (21 cm) in length

Head circumference: 15″ (38 cm) when relaxed and up to 19.6″ (50 cm) when stretched

Blank product sourced from China

Introducing the ultimate "Get Shit Done" Knit Beanie in Black – your ticket to staying effortlessly cool and conquering winter like a boss!

Crafted for the fashion-forward and eco-conscious, this beanie isn't just any ordinary winter accessory. It's the embodiment of style, functionality, and sustainability – all rolled into one!

Made from 100% organic cotton, this beanie flaunts a commitment to both comfort and the planet. Its breathable, lightweight fabric will keep you feeling fresh and cozy all day long. With its double-layer knit and cuffed design, you're guaranteed to be the epitome of winter chic.

But let's talk versatility – it's gender-neutral, making it a wardrobe essential for anyone seeking a dose of urban flair and warmth. And the sizing? It's got you covered! With a relaxed circumference of 15″ (38 cm) and the ability to stretch up to 19.6″ (50 cm), you'll be rocking that perfect fit with ease.

Did we mention the statement embroidered on the front? Yep, it reads "Get Shit Done." It's not just a slogan; it's an attitude – an attitude that empowers you to take charge and slay every challenge life throws your way.

Whether you're sipping hot cocoa at the coolest cafe in town or hitting the slopes with your crew, this "Get Shit Done" Knit Beanie is your ultimate style companion. And here's the kicker – it's not gonna break the bank! At just $20.6, it's a total steal for a fashion-forward head-turner like this.

So, gear up for an adventure-filled winter while making a statement like never before. Embrace the vibe, seize the moment, and let the world know you mean business!

Don't wait – join the league of cool cats and snag your "Get Shit Done" Knit Beanie in Black today. Your winter wardrobe upgrade awaits, and trust us, you'll be turning heads and setting trends wherever you go!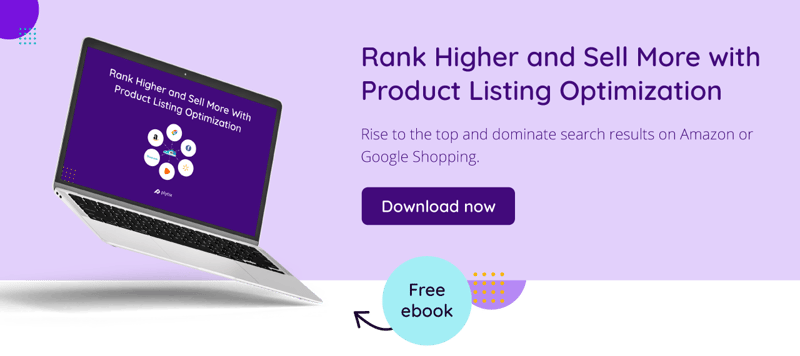 But who's got the time to write different content for each product and every sales channel?
This is where we believe AI can have one of the most transformational impacts on how we work with product information. Imagine you're a brand with an inventory of just 5,000 SKUs and selling across 6 different marketplaces. With OpenAI and Plytix, you're able to write just 1 prompt for each sales channel and apply it across all 5,000 SKUs automatically.
Here's what a prompt for Amazon might look like:

Where OpenAI and Plytix become a Bon Mariage* lies in the value of the data already available in your own Plytix PIM. The average account has 387 attributes, which gives OpenAI a vast amount of data to pull from in order to generate unique product descriptions. In the example above, we told OpenAI to write a description that's optimized for Amazon using the information available in the PIM.
* "Bon mariage" is a French term that means "good marriage" and refers to the concept of pairing food and wine in a way that enhances the flavors of both.
Most companies know what information to include in their product descriptions in order to improve their ranking on Amazon (and if you don't, here's a quick guide for you), and OpenAI knows how to best organize the content to help rank on Amazon.
Now, you could go through each product and its description one by one using ChatGPT, but that's not exactly scalable. With Plytix and OpenAI, you can do this in bulk and have all your optimized descriptions populated in less than a few minutes. Those descriptions are then populated instantly into a template ready to be imported into Amazon with no errors.
Sounds pretty good, right?
So, what else?
We've tested hundreds of use cases with our customers, and we've seen great results with the following:
Automatic translations to: English, French, Spanish, German, and Danish.

SEO-optimized descriptions.

Automated and optimized product descriptions

Content curation

Content categorization

Extraction of keywords from text and URLs

Analysis of text tone

Content segmentation

Transformation of content into bullet points

Application of format to content

Price transformations

Currency conversions
And surely, by the time we publish this article, we could've added a lot more.
What's next?
We are constantly monitoring how AI progresses, and so far, contextual formatting seems to be the most reliable. It's impossible to say what will be the next breakthrough in terms of AI and Product Information, but here's the list of what we believe has a high chance of becoming the next big thing.
Digital asset manipulation

Removing backgrounds from images

Text-to-image content generation

Text-to-video content generation

Custom user-level segmented content

Custom navigation records

Custom product data
Product Listing Optimization