The digital shelf is the battleground in today's business landscape.
If you have not prepared your business to win in this certain field, then you're at a disadvantage to those businesses that have optimized their processes.
With everything being done online, especially buying products or services, it is essential for you to be seen in search engines, review sites, social media, and many more. This means that your content marketing and other advertising campaigns should be well thought out. Typical strategies are no longer enough to go toe-to-toe with many brands today. You need to incorporate proven and creative strategies to achieve that business edge over your digital competitors.
This article will guide you on how you can win on the digital shelf in 2022.
It might require you to change some of your current business processes; however, it needs to be done if you want consumers to pick you over your competitors.
What is the digital shelf?
In the olden times, consumers went to physical stores and browsed the shelves. These shelves contained various products from different businesses. Browsing these shelves was what shoppers did before the rise of the ecommerce era.
The digital shelf is the same as the physical shelves in brick-and-mortar stores. Just like its older version, the digital shelf also displays businesses with their websites and products to sell. The shelf is not only limited to business with physical products; it's also a place for Saas businesses like CRM solutions, automation platforms, cloud accounting services, document storage, and many more.
However, most marketers consider the digital shelf as the whole shopping experience. It encompasses the macro experience of the consumer, from finding your business to buying your product. This pertains to how you're looked up on search engines, how consumers navigate your website, their experience in choosing a product of yours, and their experience buying those products.
The guide below will teach you how to be excellent in those areas of your business and position your business to win.
Guide to winning the digital shelf
1. Get to know your market deeply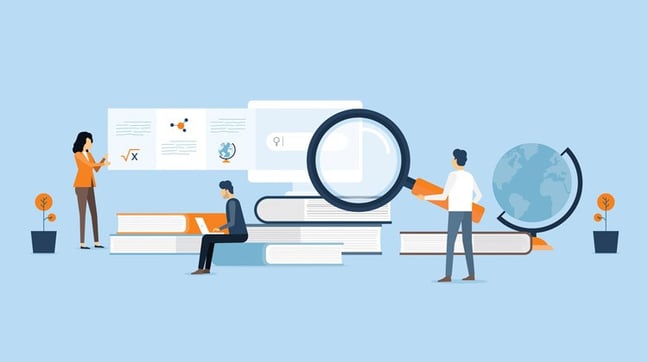 The first step to winning on the digital shelf is to really understand who you are selling your products and services to. This might sound like a no-brainer tip, but you'd be surprised at how many businesses don't know their market. Knowing this particular information already gives you an edge over other businesses. Not only do you know your market on a deeper level, but you'll have ideas on their interests, hobbies, how they want to be marketed, what grabs their attention, etc.
Understanding these things from your consumers allows you to create strategies that will be received positively by them. You can even curate marketing campaigns that speak to them on a personal level and grab their attention easily.
A way to do this and obtain such pieces of information would be to simply talk to them. Do this through emails and personal messages. Another way that most businesses do is to ask them to answer surveys and customer feedback forms.
These are excellent strategies to get their opinion on different things.
2. Apply a personalization strategy
Digital marketing courses and gurus will tell you how important personalization is for marketing in the modern age. The information you've gathered from your customers can be leveraged to personalize your marketing strategies.
Epsilon reported that 80% of consumers are more likely to purchase from a brand that provides personalized experiences. Statista added that 90% of US consumers find marketing with a personalization element to it very appealing.
The data and findings behind personalization are outstanding, and it proves their efficiency to different consumers. This tells you that any consumer, no matter the industry, wants businesses to market a product or service that speaks to them. They want materials that highlight how a product can solve their problems.
This is where the information you've gathered on guide number one comes into the picture. If you've determined their main pain points and know that your product can solve them, then highlight those features in your next campaigns.
Advertise your products and services like it's the solution to their problems. You can structure your campaigns and highlight how your business can make their lives easier. Doing these things will make your marketing materials relatable to your market. A good and simple example would be how GroveHR places a small advertisement on the sidebar of its recruitment process blog and other related topics. It's perfectly placed and its size is just right not to ruin the reading experience of their visitors.
The ad's copy talks about a common problem of businesses: spending too much time on HR-related things. Rather than explaining how GroveHR can help, they chose to go with a one-liner, "We can fix that." This is a personalization strategy used in the context of businesses.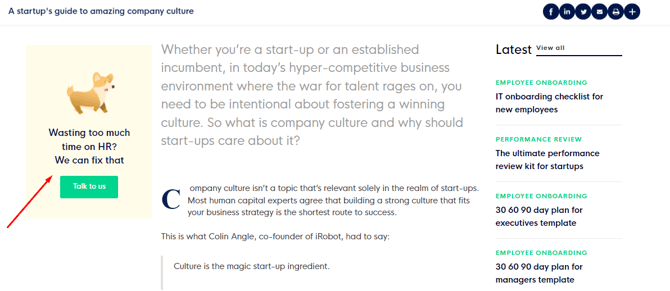 3. Use storytelling marketing
Other than using personalization strategies, another way of engaging your audience and really grabbing their attention would be through storytelling marketing. This style of marketing uses a narrative to communicate a message.
But in your case, you're setting up the message to promote a product or service of your business. This marketing style works well for consumers because it conveys a lot of feelings depending on how the narrative is told.
It could convey a feeling of nostalgia, happiness, excitement, interest, and many more. Doing storytelling marketing humanizes your brand. It tells your market that you understand what they're going through and you can help them.
Global brands use this type of marketing to capture the attention of their market and the media. Brands like Nike and Coca-Cola are masters of storytelling marketing. Seeing a Nike commercial makes you feel inspired and a Coca-Cola advertisement conveys a feeling of love and unity with your loved ones.
4. Leverage customer reviews
Once your market relates or has seen value in your marketing materials, whether in social media or email marketing campaigns, the next step they do is research more about your business. Customers research a business because they want to clear any doubts they have in their minds. They want to make sure that your business is legitimate.
A way to remove buyer hesitation would be to display customer reviews. This can be shown on your website, blog pages, social media, and even video-sharing platforms. These reviews act as social proof that you are indeed a trustworthy business. It also shows that your product and service really deliver or live up to its expectations.
A lot of consumers look at reviews before they transact with a business. In fact, 84% of people trust online reviews as much as their friends. This is why many review websites have been created throughout the years because the demand for this has been steadily increasing.
One way to leverage customer reviews is to display them on the homepage of your website or product pages. Consumers easily see this when they check more of what your business sells or the services you offer.
An example could be how this website used a slider on its home page to display client stories and testimonials for their interested prospects.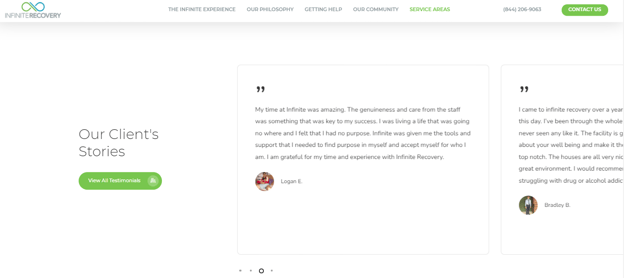 Another way of displaying customer reviews and showing that you are a trustworthy business to work with would be using your social media platform.
Look at how WhatsGood uses the story highlights feature of Instagram to display customer reviews and other promotions they do.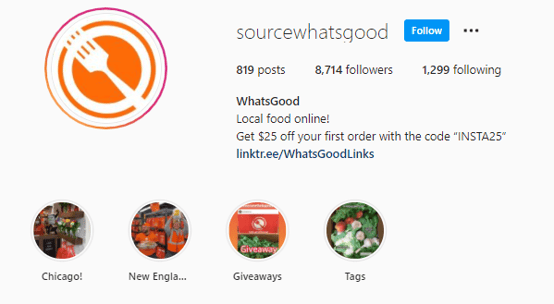 Lastly, you can also dedicate a whole page to client testimonials and product reviews. Take Close, for example. It dedicated an entire web page for reviews about their predictive dialers, sales features, and other CRM solutions.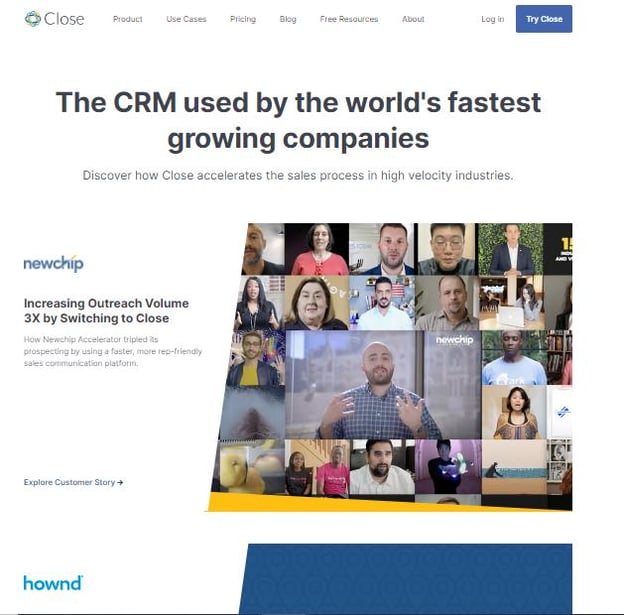 Remember that customer reviews are a double-edged sword - they can either boost the confidence of consumers or put more doubt in their minds due to negative reviews. However, the reputational damage of a negative review can be lessened if it is addressed immediately. This means monitoring review platforms is a must so you can answer any negative review instantly.
Most businesses hide customer reviews, but I say that it's important to show those things, especially if you've handled the concern the right way. This shows your market how you treat your customers correctly amidst the negative review.
5. Integrate SEO strategies
A business can never go wrong by doing SEO strategies.
SEO has tremendously helped businesses with their various online goals, and this too can help you win the digital shelf in the months to come.
Applying SEO strategies will help your business become more visible in search engines. It's even the go-to strategy of some growth hacking agencies to give their clients more exposure and engagements. If you don't apply SEO-friendly tactics to your digital presence, then you can just imagine how many opportunities you're leaving on the table. If you haven't been integrating such strategies into your business activities, now is a great time to do so.
Discussing SEO strategies can be an article of its own but to help you start with this process, here are some important points that you should take note of:
Use keywords
Perform on-page SEO
Optimize images and videos
Achieve a faster website speed
Make sure your site is optimized for mobile and other gadgets
Fix broken links
Utilize internal and external links
Performing SEO-related things means that you're in this for the long run.
Results here can't be seen within a week or month. This means that even if you haven't seen changes or results regarding your ranking and traffic, you still need to be disciplined in following these strategies.
"Applying SEO strategies will help your business become more visible in search engines. It's even the go-to strategy of some growth hacking agencies to give their clients more exposure and engagements. If you don't apply SEO-friendly tactics to your digital presence, then you can just imagine how many opportunities you're leaving on the table. If you haven't been integrating such strategies into your business activities, now is a great time to do so" - says Milosz Krasinski, Managing Director at Chilli Fruit Web Consulting.
6. Create an excellent product page
A product page should highlight the best features of your products.
It should show how it would greatly help the people buying it. A thing to remember is that everything on this page should be truthful. It's so easy to get carried away promoting our products and overdeliver them.
So remember that even though you're trying to present your products in the best light possible, every description you include should be honest and accurate. A wrong approach to product descriptions made by many is going for a minimalistic route. They try to be witty and do one-liners when describing their products.
This might only appeal to a tiny percentage of your market, so the better option is to provide as many details as possible. This is done so your shoppers can take all the information they need to create an informed decision.
Remember that consumers can't physically inspect your products which means they rely only on reviews and your product descriptions. So be as detailed as possible. Mention the material the product is made of, the size, the dimensions, the weight, ingredients, nutritional facts, etc.
Giving as much information about your product allows you to manage the expectation of your customers. This would lessen the disappointment on their side if they didn't receive the product they were imagining. Other than written texts, include a lot of pictures. The more content you can provide, the better. You can store everything in a PIM tool so there is no excuse for poor marketing assets.
Take a look at how 3Wishes uses its product page to inform its shoppers about discounts, shipping availability, and a detailed description of their Valentine's Day lingerie. This is a great example since the business made sure to be as precise as possible regarding the material and other promotions.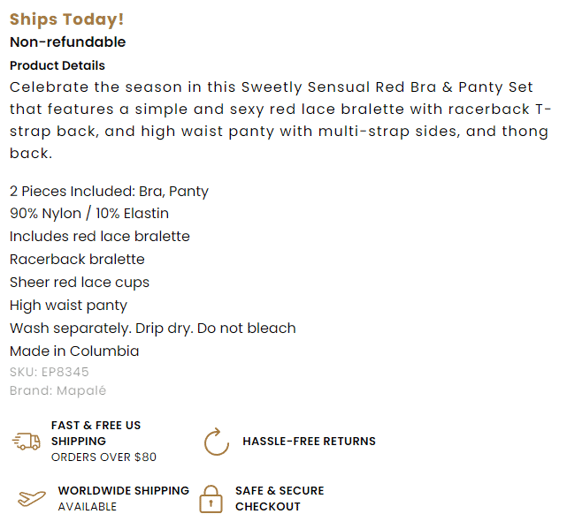 Another excellent example of a great product page would be from Green Supply on their kid masks page. You can see how detailed the business is in explaining the product. Not only did they add a product description and details, but they also included a product dimension and material for their customers.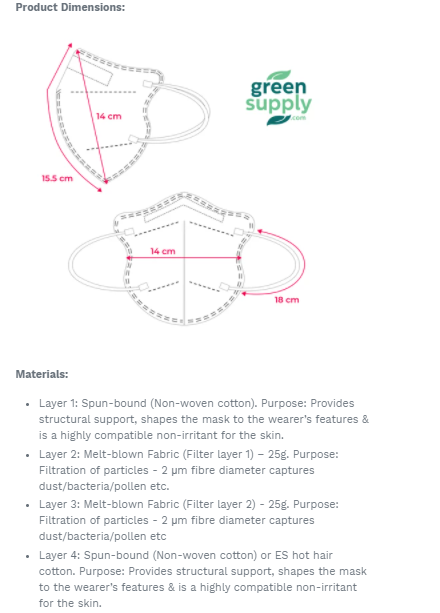 7. Achieve a seamless checkout process
When the checkout process is too long, and the business requires many things from the shopper, this is usually enough for them to cancel their purchase and look for another store. Consumers nowadays want everything to be fast, and this is also the case in the ecommerce industry.
That's why most ecommerce stores are aiming for a faster website since a slight delay might make a consumer leave their website. So make sure that your checkout process is fast and easy. The last thing you want to happen is when a shopper is ready to purchase a product but decides to do the opposite because the checkout process is long.
8. No hidden fees and charges
Nothing turns off a customer the most than hidden charges and fees. It's actually one of the top reasons for the increased abandoned cart emails experienced by businesses across different industries. Baymard Institute released a report showing the top reasons customers leave digital shopping carts: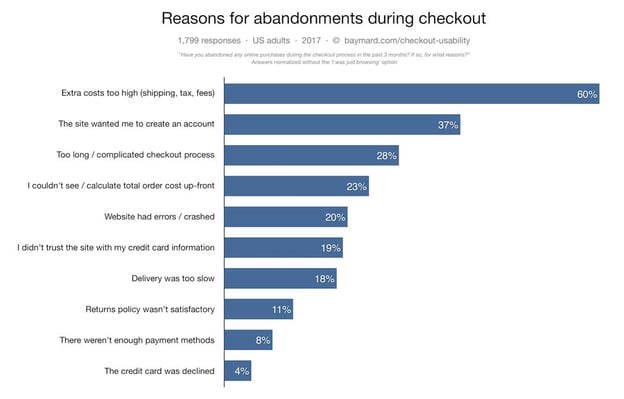 As you can see, the results show a clear winner.
60% of their respondents mentioned that extra costs such as shipping, taxes, and fees are major determinants of whether they'll purchase a product or not.
Showing transparency right away is a gesture appreciated by a lot of consumers. They might even choose your business over your competitors because of this single reason.
9. Display trust badges and major affiliations
There's a reason why you see a lot of badges on ecommerce websites. This serves as another form of social proof that your business is indeed legitimate and trustworthy. Just like customer reviews, some consumers look for these badges in some stores.
That's why some websites that have received a trust badge from different groups or have been affiliated with prominent companies won't hesitate to display them on their website.
Take a look at how Aura displays its partner network badge with Amazon. This particular badge is important, especially since the company operates in the field of Amazon selling. Showcasing this badge makes prospects know that they are trusted by Amazon.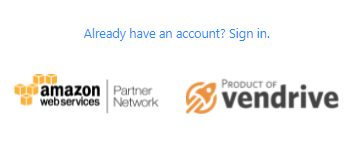 Another example would be how Aloa displays its previous clients which are top global companies - displaying this information also helps in removing the doubts in their customers' minds.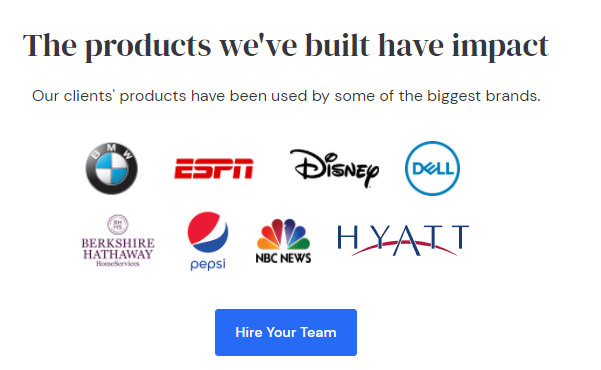 Showing such badges and affiliations is an attempt by businesses to remove doubts from the minds of their shoppers, which ultimately aids in achieving a good customer experience. Removing doubts makes consumers more confident when shopping and browsing your website.
10. Be active and responsive
In today's business landscape, you can't use your social media as a distribution channel only. It should also serve as an account to be involved in your market and talk to people. This is also important since consumers check the business's socials and see if they are socially active.
If the business takes time to converse with their audience, that's usually a good sign for interested customers since it shows that they can be easily contacted when a problem or an issue arises.
Being active and responsive also contributes to achieving a great customer experience. This is also another activity that humanizes your business. This is particularly helpful if your market has a lot of questions regarding your products and services. But you can also be responsive to comments given by your clients or customers - a simple thank you or appreciation message goes a long way.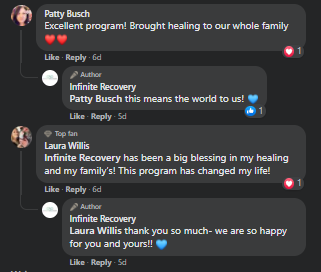 An example would be how this business makes an effort to respond to every comment that their client posts on their social media. As I've mentioned, a simple thank you response would be greatly appreciated by your customers.
11. Employ strategic promotional offers
Great marketers and brand designers know how important promotional offers are. When you've been giving out promotional offers that are hard to resist, customers will naturally gravitate towards your business. This will positively affect your exposure, web traffic, number of leads, and conversion rates.
A strategic promotional offer could be telling your customers to publicly share a certain product or marketing post on their social media in exchange for a reward from your business. Another way could be through a giveaway contest wherein customers need to follow a set of instructions to qualify for the raffle draw.
There are a lot of promotional offers that businesses can do to involve their customers and have increased exposure. The offers here could be a certain percentage discount, a free shipping voucher, an extension of a loyalty program free of charge, or even a free eBook that can help them.
You can run small promotional offers and insert them on your blog posts or the bottom of your website. Experimenting with different offers and seeing which has more engagements will allow you to know which items, services, or products your customers like the most.
Take a look at VideoMaker subtly inserts an ebook ad teaching its audience how to utilize a green screen. You can do the same style to see what your market likes.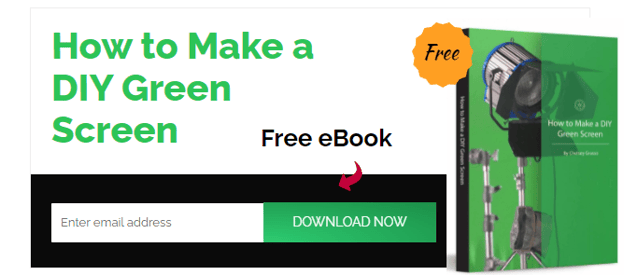 By employing this kind of strategy, you're also making their customer experience fun while giving them value or items that they love.
Focusing on winning the digital shelf
The journey to winning the digital shelf is a long but satisfying one. Doing the guide mentioned above won't automatically make your business a winner or a go-to business in your industry, but it will definitely help you reach that goal.
As the saying goes, nothing worth it comes easy. The same thing is applied in this competitive business landscape that you're in. You need to work hard and prove that your business is here to stay and your products and services are top-notch.
Ecommerce
,
Product Information Management