Barcodes, identification numbers, and certificates—say what? You heard it.
Product labeling is crucial in today's complex ecommerce landscape. But these numerical or alphanumerical identifiers can be confusing when you don't know the what, why, and how of these digits. In this blog, we will unpack the basics.
What is a product identifier?
First things first, a product identifier is a series of 8-14 digits used to identify a product. There are many different options, but the most recognizable ones are the Global Trade Item Numbers (GTIN) and Manufacturer Part Numbers (MPNs).
GTIN: A global trade item number takes priority over any other identifier. These codes are used to help Google identify a product in search and examine the quality of the listing. Within GTINs, you get International Standard Book Number (ISBN), International Article Numbers (IAN), Universal Product Code (UPC), European Article Number (EAN), and Japanese Article Number (JAN). The type of code you get is determined by your product's category, sector, and location.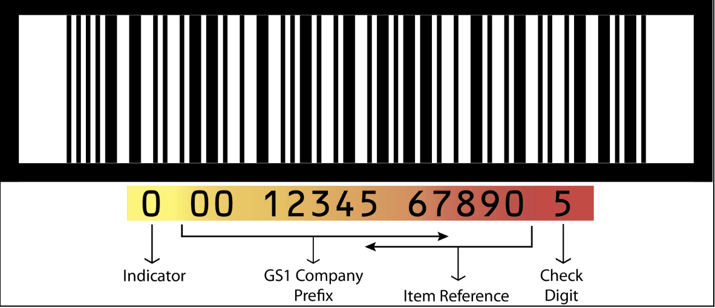 MPN: This code is assigned by a manufacturer. It consists of an alphanumeric value and is used to differentiate items from the same manufacturer's database. Often, "brand" is also generated, which is an additional identifier used with MPN.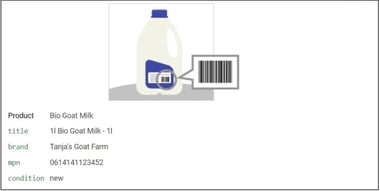 These numbers are required when selling on channels, for example, Google Shopping, eBay, Amazon, Alibaba, and Walmart. They're used to help track and identify products, as well as organize items in a way that appeals to customers.
Good to know: certain comparison shopping engines (CSEs) prefer a GTIN over an MPN in feeds, so make sure you have both.
Why do they matter in ecommerce?
They're used for item tracking. Much like an in-store, physical product has a barcode, online listings have GTINs and MPNs. Mostly associated with inventory management, to help a business's supply chain to run smoothly, they've become a key requirement for multichannel commerce. Online, these identifiers hold a lot of weight. They even add to product listing optimization efforts, making it easier for customers to find your items through taxonomy filters and searches. These identifiers make it easier for marketplaces and search bots to identify your brand or products, prioritize them where relevant, and increase visibility in search.
Here are three main benefits of using product identifiers:
1.) Get recognized in search
With millions of products to sieve through daily, Google prioritizes listings that are categorized. Why? It helps their crawlers understand who the brand is, what the product is about and where it should be listed. Beyond Google search, online marketplaces are also more inclined to list items with the correct product information as they guarantee higher user engagement and conversions.
2.) Increase visibility online
When a customer searches for a particular product online, bots will spit out information that matches the intent and context of the search. The right content, and identifier, will send signals to Google to prioritize your listing and improve the chances of your item showing up in front of the right eyes. Product identifiers are no longer a nice-to-have—they're a requirement for online trading.
3.) Boost conversions and sales
According to Google, products that include GTIN codes have a 40% higher click-through rate (CTR) and generate 20% more sales. Social channels, including Facebook, also require these codes for paid ads, as algorithms will tailor your ads according to customers' browsing habits. When advertising items on Google, your ads must have a code. If you do not submit a code on a product that has one registered, the product's performance and quality may be compromised. Poorly structured ads will affect visibility and engagement from those ads.
"Product identity is critical in commerce because it ensures that businesses and consumers accurately understand the origin and unique identity of a product. This also applies to the web and Google Search, where an accurate understanding of a product helps to show the right product to the right user at the right time," says Randy Rockinston, Product Manager for Product Data at Google Shopping
How do you get access to these identifiers?
You will need to apply for an identification number from GS1. This 40-year-old not-for-profit organization is responsible for upholding the global standard of B2B and B2C communication. Trade items sold in-store, as well as on channels or marketplaces, require a barcode or GTIN code specific to their location and sector. And each code is traceable and unique to your brand. GS1 has opened up in 110 countries, so contact an office near you to get started with ecommerce.
Make it easier for users to find you online
Give your customers access to the product information they need, and make their path to purchase easier! By adding these product identifiers to your ecommerce website, you're essentially making your items more discoverable, trustworthy, and reputable in the market. You can use these numbers to track any user-based information, from previous search history to customer reviews and more!
Store your digits in a PIM tool, along with other rich product content, and start creating product listings that sell. For more information on how to get started with Plytix PIM, get a demo with an expert, and we'll advise you on your next steps.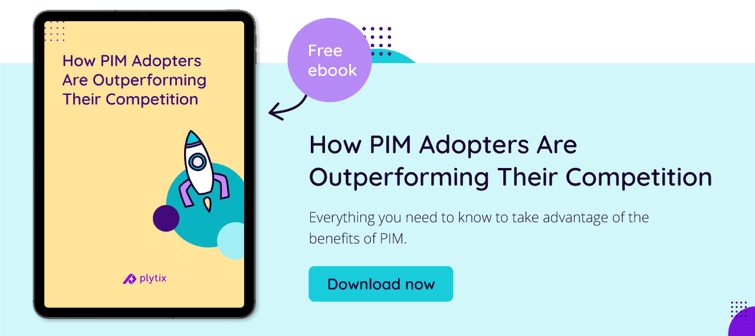 Product Information Management