Traffic and conversion are the two "major ingredients you need to have a successful online platform for your business," says Jayson DeMers, founder of AudienceBloom.
Pairing the two together is critical because drawing a thousand visitors each month doesn't automatically mean you'll make money. If those visitors aren't converting, they aren't of much help—not yet, at least. Not to mention, your biggest hurdle to overcome may simply be getting that traffic to your site in the first place, where people can then purchase products.
That's where content marketing comes into play. When used creatively and intentionally, content marketing not only drives people to your site, but once there, those same people are encouraged to purchase from you. Use these simple content marketing ideas to kick start sales this year.
Stay Top of Mind With Email
This might sound like an obsolete practice, but don't be quick to dismiss the effectiveness of a well-crafted email delivered straight to a customer's inbox. If someone has given you their email address (and permission to contact them), they want to hear from you.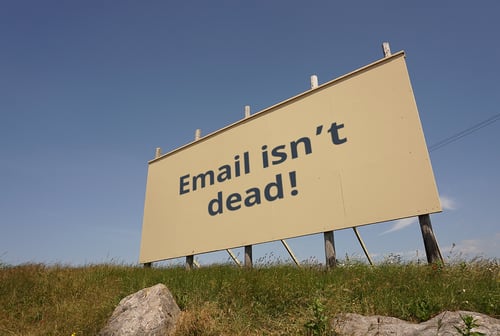 Take advantage of this opportunity by staying in touch and keeping your business top of mind. The key is variety. Don't push for the sale in every single email. Instead, provide a mix of product emails and value-based emails. In 10 Ways to Promote a Product, ecommerce experts at Selz explain:
"When your customers are used to receiving valuable content from you, an email about your latest release is more likely to be effective and result in sales. So invest in making consistent contact with your subscribers and providing value, building towards a big release."
To get your email marketing in gear, consider the different types of emails you can send:
Seasonal: talking about your new product line, or new additions to your line-up
Example: A shoe company sends an email about their new shoes for spring.
Content-based: sharing new blog posts or a relevant piece of content, like a video
Example: A natural skin care company shares recent blog posts from the past month.
Value-based: Sharing simple tips and ideas.
Example: A B2B service-based company shares 10 tips to prep marketing for summer.
Include a Natural Call-to-Action
The core purpose of content marketing is to influence your audience to take an action. Reading an article or watching a video is not that valuable if no one does anything with the information. This is where the call-to-action (CTA) comes into play.
The aim is to craft a CTA that's directive, while also being natural and persuasive. To do this, first define what outcome your content is aiming for. This will focus the CTA on a specific, concise objective that visitors can easily perform.
Content Marketing Institute explains, "write your CTA based on your most important, current marketing goal—and always include a link, so the reader can take the desired action with minimal hassle."
The last piece is to ensure your CTA both persuades the person and fits naturally within the content. If you're talking about shoes and then suggest the reader go check out your dresses, you may lose them before they click. While there could be a connection between the shoes and the dresses, it needs to be clear and seamless, maintaining the same messaging that drew them to the page, video or piece of content in the first place.
With your CTA ready, make the action easy to take. Include a button, simple form, or link—the less friction, the more likely it is to be effective.
Optimize With a PIM Tool
A product information manager (PIM) allows you to collect, itemize, expand and market your crucial product data through ecommerce distribution channels. This format allows you to consolidate information about your product deliverables in order to facilitate a convenient, organized and systematic experience for the customers.
When choosing a PIM to centralize both your marketing and selling processes into one portal, you want to consider two aspects—functionality and methodology. In other words, ensure the framework of this platform is optimized to distribute your content in the most effective means possible. This allows you to maintain brand consistency and boost product engagement in real-time, which ensures that your content is as successful as possible.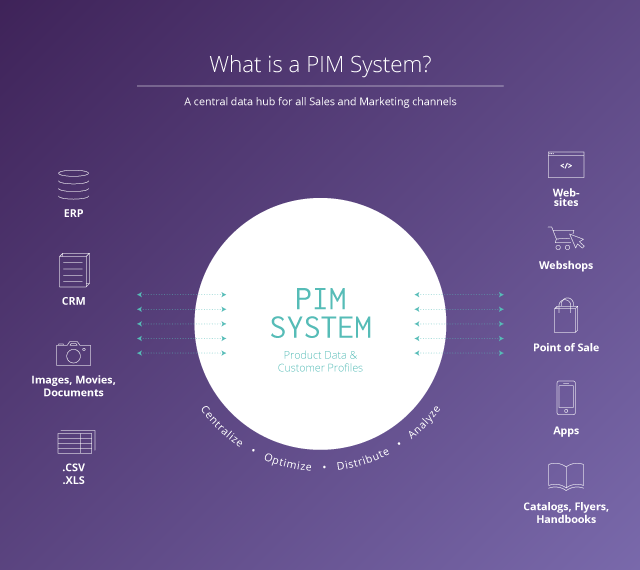 Bring Content to Life on Social Media
Blog posts are a great starting point for developing content. When it comes time to market that content, and get people back to your site (where they're more likely to buy), your job is to bring those blog posts to life. Not only does this allow you to engage with an inundated online audience, but 91 percent of surveyed respondents prefer content that is visual and interactive, according to Demand Gen Report.
Luckily, there are many features you can use to bring a blog post to life on social media, starting with Instagram, specifically Instagram Stories. Use GIFs, images, video, and the various features (polling, countdown, etc.) to share the blog post in a more engaging way. Rather than simply saying, "check out this blog post" or "learn more about our new product" you might share video testimonials, Q&As with your CEO, or even simple text posts with fun GIFs that entertain your audience.
Have fun with this, but make sure you stick with your branding and messaging. As followers scroll through, you want them to recognize your posts, which helps them stand out and can lead to greater engagement.
Boost Content Marketing This Year
If you want to turn website traffic into customers, it's time to focus on content marketing—whether you're just starting out or want to give your efforts a much-needed facelift. Commit to making 2019 the year that you sell more products, reach more customers, and finally see the value of content marketing for your business.
Image credits: Plytix