Grow your business by partnering with Plytix
Open your PIM practice to tap into new in-market clients and to increase revenue from existing ones.
Become a partner
Join the 10,000+ companies that have already signed up for Plytix
Stand out from the crowd
The market needs PIM. Your competition isn't offering it. Open your PIM practice to become the clear choice for new clients.
Grow your business with consistent revenue
PIM is the gift that keeps giving. Unlike projects that are resource- and return-heavy in the beginning and then taper off, product information management will generate a steady stream of income for your business for years to come.
Help your clients rise to the top
Product data is just the beginning. Help your clients optimize their listings for different sales channels, generate their PDF product sheets, and more—all from Plytix.
Let us lead the way
We know how to make PIM profitable for you, and we'll walk you through each step of opening your PIM practice. From laying the groundwork, to sales and marketing material, to dedicated support pre- and post-sale, we've got you covered.
Are you a good fit?
The Plytix Partnership Program is perfect for the following types of businesses:
Web Development & Integrations
Make web shop migrations easier and integrate with your customers' ecommerce ecosystems via API.
Content Providers & Marketplace Listing Management
Create product content at scale and deliver it in the format that's most convenient for your clients.
Digital Marketing Agencies
Increase your campaign results with optimized product data and manage product feeds directly from Plytix.
Consultants
Include PIM in your digital transformation projects and future-proof your clients' tech stacks.
Specialize in PIM and offer implementation and maintenance services for your digital transformation projects.
Tech Partners
Leverage the power of PIM to add functionality to your technology, without losing focus on what you do best.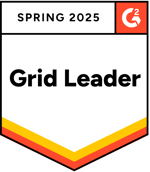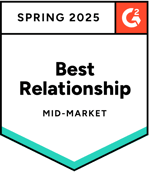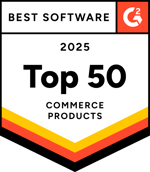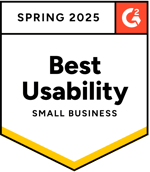 Frequently Asked Questions
Plytix will provide you with the tools and knowledge you need to successfully implement PIM for your clients. From product training to outreach campaigns, your dedicated Partner Manager will be with you every step of the way. We'll get started by teaching you everything you need to know to become a PIM expert. From there, we'll determine together which additional services around PIM make most sense for your business!
Not at all! We'll teach you everything you need to know about PIM and Plytix to get started successfully.
Earn up to 30% revenue share for each customer you bring to Plytix, every year for as long as they remain a customer.
Nothing! We're building this program with select agencies that we're willing to invest in because they're the perfect fit for Plytix and our Partnership Program.
Just
complete the form
on this page and our Partnerships team will reach out to get to know you better and answer any questions you have about opening your PIM practice.