DTC in B2B Commerce: Adopting a DTC Model to Thrive Online
Traditional B2B ecommerce is dead. Cut out the middleman and start selling directly to the consumer—here's how!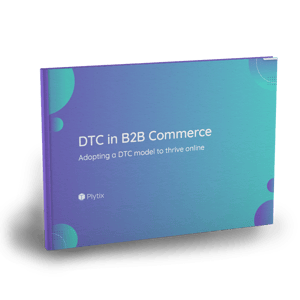 The pandemic sparked an overnight shift in a process that was inevitable. B2B just doesn't cut it for ecommerce anymore. Direct to consumer marketing is your secret to more customers and more revenue, faster.
What's inside?
The digital shift in business to business sales
How buying behaviors have changed
Why DTC isn't the future—it's now
Benefits of DTC for multichannel commerce
How to choose the right platform
Carrying out your DTC strategy