We love seeing that more organizations are investing in PIM to have a centralized system for their product information. The industry is growing so much that researchers have even predicted that the PIM market will reach $13.5 trillion by 2027. That means more organizations are prioritizing high quality product information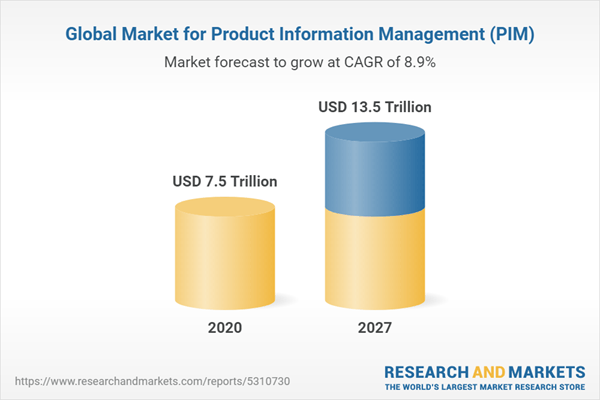 With so many PIMs on the market, choosing the right one, particularly for your small or medium-sized business can be tricky. But you've come to the right place because Plytix is a PIM tool made specifically for small to medium-sized businesses. It's an affordable and collaborative PIM with no hidden costs. But what sets us apart from the rest? Find out below what we have to offer.
API integrations to various platforms
A product information management tool is meant to help you effectively store and manage all of your product information to maintain its quality. But, a good PIM solution should also be able to integrate well with other systems so that businesses can work efficiently to ensure a faster time to market. That's exactly what Plytix can do! We have an API that allows you to virtually create connections to third-party tools, all you have to do is have a development team configure it. Once that's done you can easily manage different elements within your PIM. Apart from our API, we also have out-of-box integrations with Google Analytics and DropBox. We also have a Shopify connector to enable you to directly push your product data to the ecommerce platform faster and easily.
Google Analytics
Google Analytics is a popular platform that many ecommerce businesses use to analyze product performance. Most importantly, we think being able to see product analytics in the same place just makes sense and that's why we have a Google Analytics integrated ecommerce performance analytics tool that allows you to:
Analyze product performance and edit your product content to improve sales based on data you've seen.
Segment sales channels, and products to gather insights — from impressions to checkout —to get a better understanding of its performance.
Be able to see checkout funnel metrics to help you get cart abandonment insights and so much more!
Having an ecommerce analytics tool at the same place you store product information has been a game-changer for business and it can be the same for you too.

Dropbox
Dropbox has been around for years and is not only a valuable tool for personal usage but for businesses too. In ecommerce, digital assets are just as important as other product information. Videos and photos enhance the work that a product title, product description, and other technical information do. A study showed that 62% of online shoppers say pictures play a significant role in their purchasing decision. If you have a Dropbox account, you can integrate it into Plytix using our Channels module, which enables you to send copies of files whenever they're processed. Why do you need this integration? This integration offers you additional storage and allows you to have all of your digital assets in the same location as your other product information. When you have all of your product content in one place, you can easily distribute it to various systems, channels, and more.

Shopify connector
Content management systems (CMS) aren't built to be a central repository for all of your product information such as metadata, images, videos, and more. Its job is to work as a storefront to showcase your products. This is why many many businesses either use spreadsheets or a PIM system.
Our Shopify connector simplifies product content management for this ecommerce platform. The connector helps import and export product data between Shopify and Plytix ensuring that all updates, tweaks, or modifications reflect on both ends instantly. With direct integration, businesses can say goodbye to the hassle of exporting into a CSV whenever there is a new update.
URL custom feeds for multichannel selling
Having a multichannel commerce approach is no longer a plan for the future but a strategy you should be adopting right now. This is because customers shop wherever they please and if you aren't where they are, they will look for a brand that is. But being in various places means that you need to manage more product data. With Plytix, you can create custom feeds using our Channels module. With this feature, you can create product feeds that can automatically populate your product data that's in the PIM and format it to meet a sales channel's requirement. Many sales channels allow you to upload your information from Plytix to their platform using a product feed URL, which is a live link.
This link can be regularly updated for that specific channel. Should a platform not accept a URL feed like Amazon, you can upload your Amazon template into Plytix, match it with the products you're selling, and then you can download a ready Amazon template. If you want to streamline your multichannel management with a feed management system, you can. We also connect with feed management systems. This means you can edit and revise your product information in the PIM to make sure it's accurate, complete, and platform ready. Once you're happy you can send it to your feed management system that will further populate it which cuts the time you spend on multichannel distribution in half.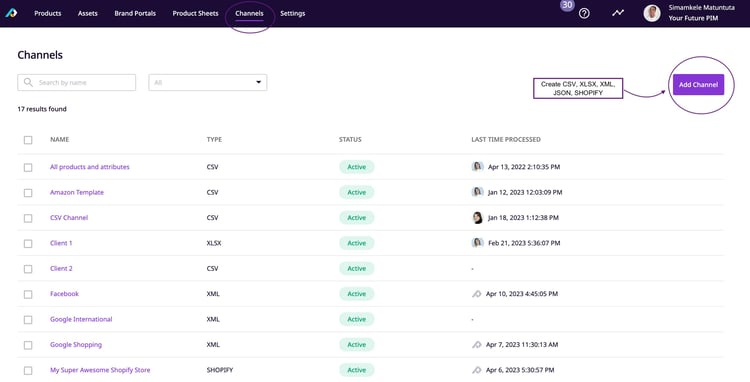 A catalog creator with no designer expertise
One way or another, you will need to create a catalog when running a business. Either to share with customers, distributors, resellers, or internally. With Plytix, you don't need to get another tool or do a DIY if you don't want to because we have a Brand Portal and Product Sheets modules that can help you create online catalogs as well as downloadable PDFs. We also have customizable templates that you can use so you won't need to hire a designer if you don't have one. All of your catalogs will look professional and match your brand as you can incorporate your brand fonts, colors, images, and more.
Plytix may be the right PIM for you
We strive to create a next-generation PIM tool that helps businesses flourish in the ecommerce space. And how do we do that? By offering a PIM that doesn't promise to be a jack of all trades but one that focuses on making product information management easier. We also use a white-glove onboarding approach, where our sales team finds out your needs and how we can help you get over your product information obstacles. If we fit and go forward with investing in Plytix, you're allocated a customer success agent that will be your helping hand in navigating the PIM.
Are you interested? Then book a demo today. Still unsure? Download our free ebook "The ultimate PIM guide".
Product Information Management
,
Plytix News