Product information management (PIM) software has become increasingly popular in the ecommerce space as businesses are recognizing the value in ditching spreadsheets for a more automated solution.
For some, it's hard to leave something behind when it's been "working" all this time. But let's be real here, using spreadsheets isn't working smart, it's working hard. They make product information management a time-consuming and error-ridden task that everyone dreads doing.
But that's why you're here, right? You're interested in a PIM solution that will simplify this data management, but you're not entirely sure what you stand to gain.
In this article, we'll dive deep into the benefits of a PIM and why your ecommerce business needs one.
1. Work from a single source of truth
What do we mean by this? Well, a product information management system offers you a place where you can store all of your product information. Yes, all of it. This includes your product data, such as SKUs, prices, labels, product descriptions, titles, images, videos, and product specifications. It also includes different sets of product information that's specific to different sales channels and translations if you have a multi-store.
On top of that, if you get a good system that is able to integrate well with other ecommerce technologies, such as ERP, feed management systems, and inventory management systems, that means you can get a consolidated view of all product-related information in a single location. This makes it easier for you to understand what's going on with your product information and easily spot gaps, errors, or inaccuracies.
2. Simplify product information management
Ecommerce businesses know from first-hand experience how tiring and time-consuming managing a complex product catalog can be. And, the more you grow your product offering and sales channels, the more information there is to handle. In a fast-paced and booming ecommerce industry, you can't waste time working on product information when your competitors are sending their products to market faster.
According to studies, 20.8% of global retail sales will come from ecommerce by 2023. Of course, this is great news for ecommerce businesses, but if you truly want to be successful in ecommerce you need to ensure that your product information is accurate. That way, you don't have to deal with product returns, because results from surveys suggest that 40% of customers return products due to poor product information.
Another study found that 43% of online shoppers will visit a competitor's site if they had a bad online experience. So, don't let poor product information be the reason why you lose sales and customer loyalty. With a PIM system, you not only get to simplify but also accelerate product information management.
For instance, with Plytix PIM you can:
Bulk edit product information for different sales channels
Track if your product information is complete and sales channel-ready
Use advanced filtering that helps you find the information you need faster
Edit in-cell just as you would on a spreadsheet to make the transition from spreadsheet to PIM easier
See who changed what with our Change Log
All of this speeds up the preparation of product information to ensure that you always have updated, accurate, and complete product information. That way it's ready for when you're getting new products to market, preparing for seasonal marketing activities, or sending your product information to sales channels.
3. Collaborate with your team with no hiccups
In any organization, team collaboration is the key to success as each team member plays a part in reaching a business' goals.
In an ecommerce business, most departments (sales, marketing, and ecommerce managers) need product information in one way or another. Therefore, it's crucial that all of your product-related information is accessible to all teams and is consistent so that all communication that goes to customers isn't confusing and contradictory. That isn't possible when you're using manual product information management techniques. Unfortunately, human error is inevitable, and it can negatively affect customer experience and, ultimately, your sales.
A PIM tool guarantees collaboration. How?
Everyone gets the same single source of truth to view information and you can share product content easily internally ensuring everyone is on the same page.
There are no issues with different people having different versions of the spreadsheet.
PIM creates a simple workflow where different departments can easily work on their specific tasks.
Most next-generation PIMs are user-friendly so everyone in your organization can work with the tool.
Employees or departments can easily find product information which helps save time and makes collaboration easier.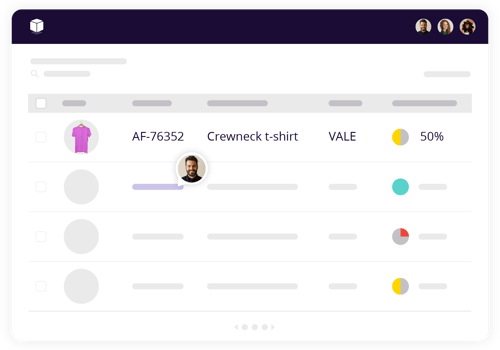 According to one of our customers who left a review on G2, Plytix is "One of the most user-friendly PIMs I've used in my career thus far. Prior to Plytix, information was scattered everywhere with no centralized hub to store it. Since the implementation of Plytix, everyone has access to the same information within the entire organization. Being able to store all information in one place has been a huge time saver and reduced the number of emails significantly."
As you can see from this testimonial, collaborating on product information management saves your company a lot of time.
4. Reduce time to market
As mentioned before, the longer you sit with a product, the more sales will go to your competitors. But, when managing a thousand SKUs and all related information, sending products to market doesn't just happen in a day. Teams have to spend their time tweaking and checking to see if they have the correct information such as SKUs, prices, descriptions, titles, pictures, videos, and so much more. And without a single source of truth, the time to launch a new product becomes stressful as you have to hop from a spreadsheet to a Dropbox or Google Drive, to another spreadsheet. Sounds like a headache!
But you don't have to do that anymore. PIM software helps you centralize your information so that you and your team can work faster to ensure information is accurate, complete, and up-to-date so that you can get your products in front of your customers faster.
5. Manage and share information with vendors and suppliers
Considering that you also have to send product information outside of your organization to business partners, like suppliers or distributors, you need it to be high-quality. But, without a PIM tool, it can be challenging because different partners have their own format requirements on how they prefer to receive your product data.
What that means is that you're working with the same set of data to create different formats, depending on where it's going. Doing this manually is a dizzying task. One of the benefits of a product data management tool is that it enables you to easily manage and share information with business partners. With a PIM, it's a plug-and-play effort, choosing from existing data, plugging in a template, and easily sending it either by exporting it to a file format of choice or with a live link.
6. Centralize your digital asset management with your product information
"The biggest benefit of having a PIM with DAM capabilities is that all your product information and the assets related to them are in the same source."

— Danie Grant, Customer Success Agent at Plytix
Next-generation PIMs like Plytix also have digital asset management capabilities within the platform. This is one of the core benefits of product information management tools as it truly allows for a centralized hub for all your product content. This helps you manage a range of digital assets such as videos, images, graphics, and other rich media, which further helps you enrich your product information.
When speaking to our Customer Success agent, Danie Grant, she explained that "The biggest benefit of having a PIM with DAM capabilities is that all your product information and the assets related to them are in the same source. You won't have to jump to Dropbox for images, to your spreadsheet for product details, and then to Amazon to upload a listing. It's all in one place, and you can send complete product data in just a matter of clicks."
With our DAM, you can also:
Resize images
Link assets to product information
Search and filter through your files
Add files to asset categories
To read more about our DAM capabilities, read the article here.

7. Send out your product information to sales channels in half the time
Modern shoppers don't shop from just your website. They shop for your products from different sales channels such as Google, Facebook, Amazon, and eBay. This is why most businesses sell on at least five different channels. But with that comes different requirements for your product data and digital assets. A PIM can simplify the management of different sales channels as you tweak your existing product information for the specific sales channels in just a few clicks.
With Plytix, for instance, you can use the Channels module to create tailored feeds for all your sales channels. Once you're done you can download them in the desired format (CSV, XLXS, XML, or JSON) and send them to the platform. Better yet, if you have a feed management system, our PIM can integrate with it. This allows you to send the tailored feeds you created in the PIM to the feed management system, which will automatically send it to the specific platforms. This allows you to be wherever your customers are without too much heavy lifting.
Maybe it's time to adopt a PIM?
If you made it this far, the short answer is yes, you need a PIM. Ecommerce is ever-evolving and customer demands are ever-changing but one thing will always be true; you need high-quality product information to retain customers and make sales.
Ready to learn more about how PIM can help your business? Download our free ebook on how PIM has helped businesses outperform their competitors. And if you want to learn more about what Plytix PIM can offer your business, book a call with one of our PIM experts who can answer any questions you might have.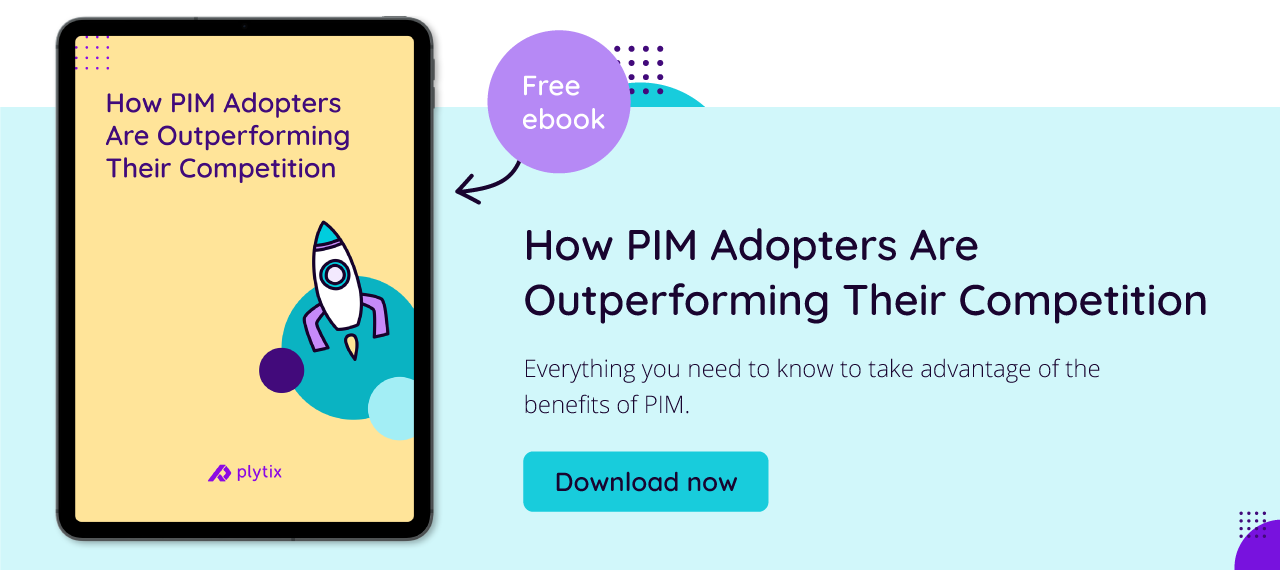 Product Information Management