Ecommerce has become the most preferred method of shopping—with over 2.14 billion people across the globe opting for this method of buying.
With so many marketplaces available, brands now have the opportunity to gain a wider reach in new markets and attract shoppers in different regions. These platforms can help you build trust and operate around the clock to meet customer expectations. However, as great as it sounds, there isn't a one-size-fits-all approach for every SMB. To efficiently sell on new marketplaces you need to:
Do your research and sell on a marketplace that makes sense
Evaluate the seller requirements to see if it supports your needs
Review costs involved in selling on a particular platform e.g shipping costs
Research to see if your target audience is active in a specific region
Do keyword research to see what keywords convert in different markets
While Amazon is where every brand wants to be, it is a competitive space and can be hard to win no matter how hard you try. There are other great marketplaces with less competition that can actually be worth your while. Take Walmart.com, for example. Despite the initial COVID-19 pandemic outbreak in 2020, they generated $53.30 billion in sales and have been an amazing selling opportunity for brands.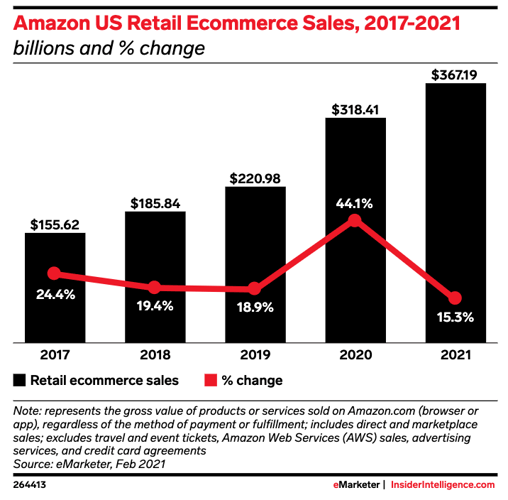 While this is all good and well, how exactly are marketplaces such as Walmart paving the way for the business of tomorrow? Keep reading to find out more.
1. Marketplaces make payment processing easier
Online customers are very particular about online processes. They often use the payment process as the main determining factor of whether or not they will complete the transaction and return. So, having secure payments is a must.
According to a survey done in 2019, 82% of American shoppers prefer credit or debit cards as their preferred payment method, while 80% of European customers appreciated businesses that have different options such as PayPal or Alipay.
With marketplaces such as Walmart.com, you can rest easy knowing that you offer your customer a range of payment options to choose from such as;
Credit cards e.g. American Express, Discover, MasterCard, and Visa
ATM, Debit, Check cards as well as Walmart MoneyCard
Walmart Credit Card and MasterCard
Walmart Gift Cards and eGift Cards
PayPal
Cash payment
Chase Pay
Amex Express Checkout
Affirm installment financing
This allows you to offer the best customer experience without doing the heavy lifting yourself. The more marketplaces pop up and gather a good name, the more small businesses can build a trustworthy name and reputation for themselves.
2. Marketplaces enables faster shipping
As the ecommerce market continues to grow at a rapid pace, so are customer expectations, especially around service and price. A recent survey found that expectations around shipping time are higher than ever, and a total of 63% of customers say delivery speed is a crucial consideration when shopping online.
With ongoing supply chain disruptions and overloaded mail systems, many web stores have experienced shipping delays. This impacts independent retailers and can result in over a third of shoppers not repurchasing from a retailer again.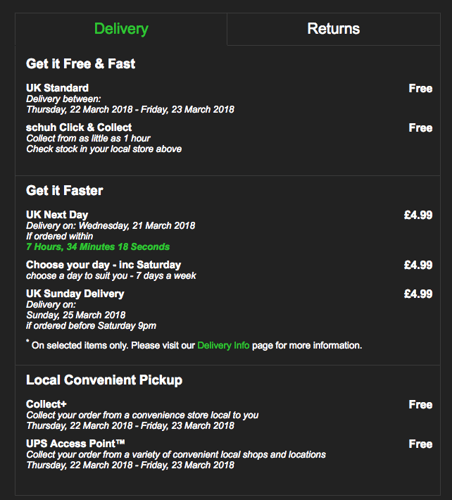 When operating through a marketplace, you can eliminate the stress of delivery because the marketplace will arrange the shipping themselves. This is either done directly by the marketplace through software such as the Walmart Fulfillment Services (WFS) or your sales channel's in-app solution, which offers third-party ecommerce sellers end-to-end fulfillment. Walmart has one of the world's largest supply chains, as they have fully invested in supply chain transformation.
According to the executive vice president at Walmart, Brett Biggs, "they're spending on increased fulfillment capacity, supply chain, automation, and technology. This new infrastructure will allow the retailer to expand ecommerce assortment while reducing both shipping time and cost. Walmart is making investments in warehouse automation in distribution centers to deliver aisle and department-ready pallets to stores. Walmart is also investing in pickup and delivery capacity."
By choosing the right solution that meets your needs, SMBs can scale their business and provide a great customer experience with minimal to no effort.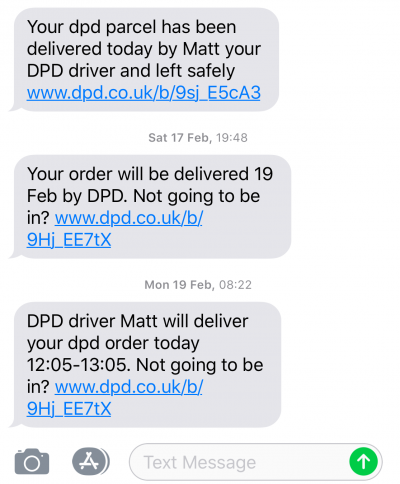 3. Marketplaces streamline inventory management
To avoid the risk of not meeting customer demands or losing money because of their ecommerce fulfillment efforts, you need to ensure your inventory management is streamlined. By having cost-effective, efficient, and most importantly, accurate systems in place, you can plan and forecast for the future. By partnering with marketplaces that provide their own warehouses, you're investing in a well-functioning logistics system instead of doing it yourself.
Marketplaces will keep your items stocked as soon as it arrives in the warehouse, ensuring your customer hardly sees a "not in stock", or worse, having incorrect information only to disappoint a customer after they've clicked add to cart. They also handle customer care and returns (in-store and home pickup). What a win!
4. Marketplaces provide opportunities for overseas selling
This year (2022), the ecommerce market is expected to reach $5.424 trillion.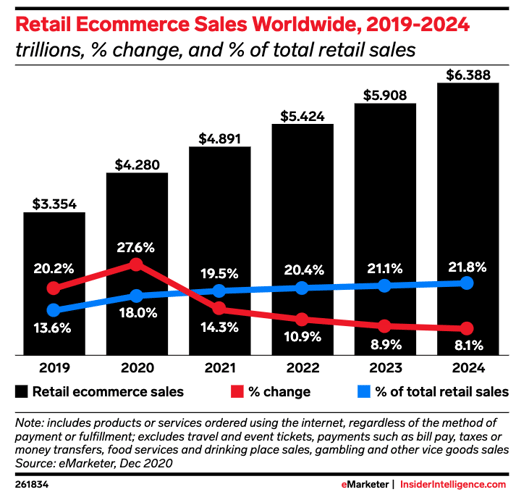 Cross-selling is a rewarding opportunity for retailers, but there are many common issues with localization. If you do it wrong, it can become expensive. So, instead of creating a new subdomain, sell through a marketplace. For instance, if you are a small-sized business based in Spain, or anywhere else in Europe, looking to sell in the US, you can. According to this article, Walmart now allows "merchants that don't have a domestic address or business tax identification" to sell through them.
But, as much as marketplaces are making it easier to sell to customers, multichannel management is not possible without product information.
Simplify marketplace selling with the Plytix PIM
Selling on multiple channels even without a storefront means managing a lot of product data. This includes all your product images, videos, descriptions, marketing data for various sales channels. One of the downsides of multichannel sales management is that no two sales channels are the same, and you have to do double the work. So, double (or triple) the descriptions, keywords, and images.
With Plytix, for example, you have a PIM tool that makes syndication smoother. By using our Channels module, which is also a retail channel management tool, you can send all the product data you've stored in PIM to various marketplaces. For instance, you can edit, update, select your products, automate your feed, and ensure you send correct data that meets the channels' requirements every time.
If you're a brand wanting to get into multichannel ecommerce, download our free white paper to find out more about our marketplace connector, Plytix. Let us help you manage your products and bring your multichannel strategy to life.