It's getting harder and harder for competitive businesses to lack a strong online presence.
The keyword there is competitive.
These days, if you're not online, customers will assume you don't exist. As the stranglehold of traditional retailers continues to fade, online retailers can expect to gain even more customers. We see this in the ways that brick-and-mortar stores are expanding the number and types of items they offer online as well.
Brands are realizing that it's simply cheaper, more convenient, and faster (for consumers and merchants) to exchange value online. Hence the growth we're seeing in online retail.
Those retailers that have embraced the digital age are being pushed to keep pace with rapid changes and ever-evolving customer needs. Consumers are looking for accessibility on mobile devices, easy navigation, simple interfaces, and usability across multiple platforms.
All of these demands are driving changes in the online marketplace and shaping how online retailers behave while striving to stay competitive. Here we take a look at some research-backed predictions about where online retail is heading in the next few years.
Predictions About Online Retail and How Customers Will Buy Online
1. In-depth product pages matter...a lot
The verdict is in.
Consumers now want 5-8 images and 2-5 videos on each product page. The average was three images per product page just three years ago. Recent research into how the top 10% of products ranked by Amazon Sales (within six specific categories) showed that product pages averaged just 4 images per product, a bit short of current consumer expectations.
Beyond lower prices, consumers are seeking more well-rounded information about the products they are buying online and they depend on well-designed product pages for that product knowledge. Buying items online, especially big-ticket ones, often requires a higher level of information as consumers can't get a feel for the product as they might in person.
Consumers have lots of questions about products and they go to the product page for answers. Those questioned get answered by simply reading about the product, but they also come from interactions on the product page that allow customers to ask questions and get answers.
2. Impulse buying will continue to be a thing
Millennials love to get their shop on.
By 2020, Generation Y will account for 30% of all retail sales (roughly $1.4 trillion). Of that huge slice of the market, 42% of millennials that shop online admitted to making an impulse purchase at least once per year, according to eMarketer.
80% of them said they have made an impulsive purchase at least once in their lives. As a generation, millennials are more likely than their predecessors to make an impulse buying decision and their market share is only growing.
Brands have a big opportunity to exploit this helpful tendency by aligning their online retail efforts towards these types of purchases for this demographic.
3. Increased importance of product reviews
While they're avid shoppers, millennials are also savvy shoppers.
80% of millennial online shoppers start their shopping journeys by checking out online reviews of products and brands before they make a purchase. They scour the internet for recommendations from colleagues, family and friends, influencers, and other online consumers.
For retailers, this means that influencer marketing, referral programs, and social media will need to be taken very seriously if they want to drive conversions.
Also, as online browsing via voice continues to grow, so does the importance of online reviews for products and services. Voice helps to create a more effective feedback loop between consumers and retailers. Online reviews will become more accurate, important, and representative of consumer preferences.
With 85% of voice-based shoppers trusting the recommendations they get from virtual assistants, strong product reviews will be needed for products and brands to rise above the fray.
4. Consumers demand improved choice and flexibility (especially during the last mile)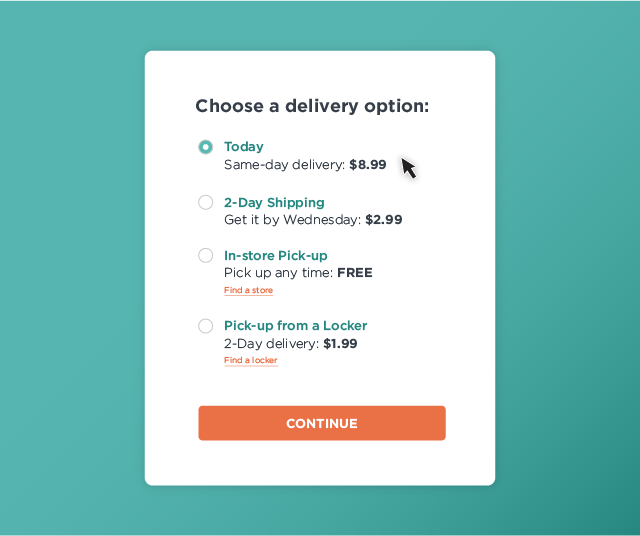 If 4 out of 5 consumers say they prefer something, it's time to move your business in that direction.
That's the case when it comes to demanding modern perks like multiple delivery options. From two-day shipping, in-store pickup, and same-day delivery—retailers are hustling to keep up with the supply chain capabilities of market titans like Amazon and Walmart.
While not every retailer can reach the scale maintained by those giant brands, many are offering consumers more options through apps such as Drizly and Postmates. At the same time, juggling all of that ecommerce with your point-of-sale system and external delivery apps can get tricky.
The right integrations are key.
Keeping all of that product information in sync across multiple platforms is no easy task. Online retailers will need systems that talk to each other by sharing data in real time so that inventory remains accurate and nothing gets oversold.
These sorts of behind-the-scenes innovations allow retailers to be more accommodating and flexible with customers at every stage of their journey.
5. A larger role for virtual assistants and voice search in the consumer journey
Do not be deterred.
Small and medium retailers can and should get into the voice search game. Period.
Why? Because some retail experts estimate that 50% of households will have smart speaker technology by the end of 2019.
Online merchants can easily create compelling content that answers common queries customers ask through voice assistants. Retailers with a brick-and-mortar presence can ensure that listings are optimized for voice search so that consumers searching nearby for specific products or competitors will find their nearest location.
There may even be some opportunity for smaller merchants to partner with companies like Google to offer opportunities to purchase products directly using Google Assistant or receive voice-activated coupons as Target did in 2017 and 2018, respectively.
Online retailers should also consider how consumers will use these voice tools. Many will build their shopping lists with voice assistants even if purchasing hasn't yet taken off using voice search. That's a big opportunity for retailers to get their specific products embedded into customers' wishlists as they plan their shopping.
Getting your product or site on that shopping list using a smart voice search marketing strategy is nearly as good as a purchase.
6. Payment options keep expanding (mobile + "buy now, pay later" and more)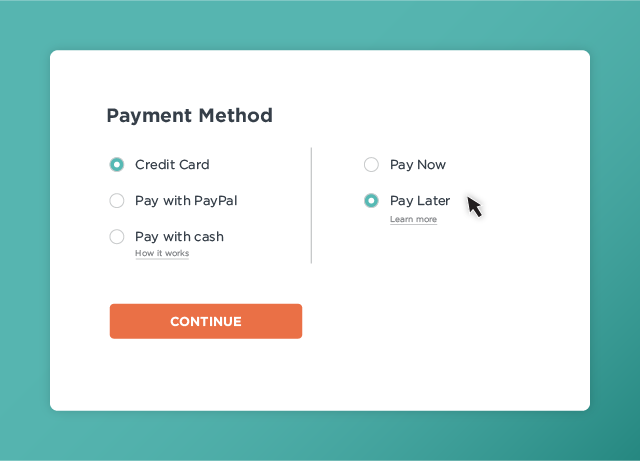 Just as products and services evolve, so do payments.
From mobile payments to "buy now, pay later" options, we will continue to see retailers expand the ways that they accept payments from consumers. This is drive in part by consumer demand, particularly from millennials and Gen Z.
Recent research has demonstrated that companies offering mobile payments grow faster. Furthermore, companies that offer "buy now, pay later" options also see higher average order values over the long run. Giving customers the flexibility to pay over time allows them to purchase what they want while also sticking to a budget.
That's win-win for consumers and retailers.
Consumers will flock to the online retailers that allow them to pay how they prefer, across multiple channels, on different platforms, spread out over time. It's that simple.
7. Consumers go omnichannel, retailers follow
The research tells the story.
73% of shoppers (among 46,000 surveyed) used multiple channels to do their shopping. Businesses that used four or more digital channels outperformed businesses only employing one or two channels by 300%.
That's a big difference.
Consumers already are and will continue to move seamlessly between platforms and channels as they go about their shopping. The online retailers that are able to not just following along but get ahead of the curve to offer omnichannel experiences for customers will win in the future.
Keeping in mind that customers will not finish a purchase all at once and will spread things out over time across multiple channels is important. That changes a company's strategy about how it drives conversions given how diffuse the customer journey is becoming.
It's a big shift and retailers will need to get creative and innovative to keep up.
Moving from Predicting to Planning for the Future of Online Retail
The point of making predictions (for online retailers) is to assist with business planning.
The online retailers willing to embrace these significant shifts in consumer behavior and technology are already gearing up for how these trends will change the market. They are building the necessary tools and reshaping their strategies to grab that market share before it's too late.
It's not always possible to see the future, but with a little effort, online retailers can add a few new approaches to their playbooks (and increase conversions) with these nascent trends in mind.