Amazon has certainly lived up to its name.
It is the mother of the jungle that is online retail.
While brands can certainly do well with their own, singular channel—selling on Amazon brings significant advantages. First, customers can discover your brand. Finding your unique website is likely a bit more challenging and it will cost you.
Second, many shoppers begin their product search on Amazon. According to BloomReach, consumers are twice as likely to conduct product research on Amazon (compared to Google). Almost 9 out of 10 customers check Amazon after finding a product directly through a retailer.
Amazon can clearly serve as a powerful additional sales channel for brands already leveraging their own websites. It's also important to remember that Amazon is an open marketplace, which means that third parties can sell a brand's products if the brand doesn't create its own listings.
While reaching customers on Amazon can be very beneficial for your brand and your bottom line, there are some specifics that you should know.
Let's dive into the details.
What To Know Before Selling on Amazon
As Amazon has grown, it's gotten more complex.
Here is some knowledge you'll need as you dig into selling on the platform:
How Do I Get The Best Possible Listing For My Products?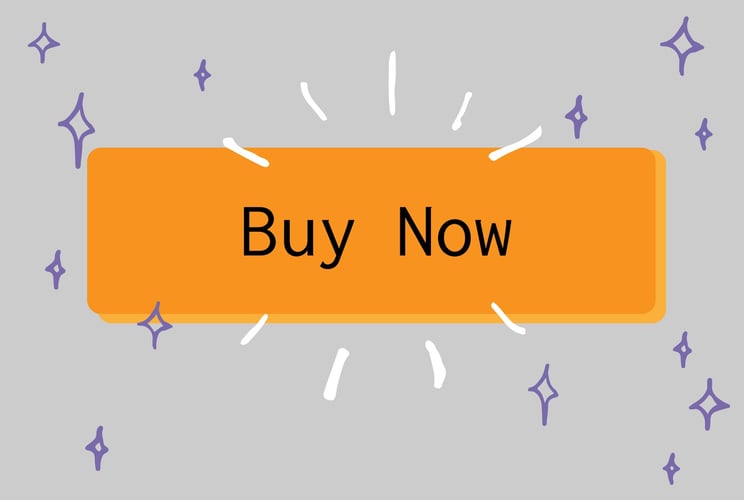 Since products can be listed only once in the Amazon catalog, you'll want to associate your products with an Amazon product that's already listed.
Duplicate listings will be deleted.
You should strive to get your product into the "Buy Box." This is the box on the product detail page at the outset of the purchasing process where customers can add items to their shopping carts. Why? Amazon chooses this highly-desirable position and it can bring in a good deal of sales for your brand. The determining factors for placement in the Buy Box on Amazon include the following: competitive pricing and offers, merchant history on the platform, and seller reviews.
What Is Fulfillment By Amazon? Should I Use It?
Fulfillment By Amazon (FBA) allows you to ship your products through Amazon's fulfillment centers. You send your products for sale to Amazon and they ship them out when an order comes in. We'll dive into this a bit more below, but FBA is one method for taking advantage of Amazon's preferred shipping methods that are not available to most new merchants. That's one significant advantage to consider.
How Does Shipping Work?
New merchants on Amazon will not be able to use certain shipping methods initially. They have to earn specific shipping methods, like two-day shipping, by developing a history of quality shipping at slower shipping speeds.
One way around this is to offer products through Fulfillment By Amazon since these products become automatically eligible for Prime Free Two-Day Shipping.
When it comes to getting compensated for shipping costs, you'll need to experiment a bit to make the numbers work. Why? Amazon determines shipping costs based on the merchant's origin, customer's address, and the weight of the product. The amount that Amazon reimburses merchants do not always match the actual shipping cost.
Ensuring that weights and dimensions are accurate can help to make shipping costs more precise. You may also need to adjust product prices to account for Amazon's pricing estimates, so be prepared to do so. If your margins are slim after factoring in shipping costs, you'll want to revisit your pricing strategy.
What's Up With Reviews?
If you want to successfully sell on Amazon, you'll need strong reviews. It's that simple. Great reviews start with providing a positive product experience for customers. Once those two pieces are in place, the reviews should roll in.
Be sure to follow-up with customers to boost your numbers of seller reviews as well. It's a step that many sellers skip and their reviews suffer as a result.
Which Products Perform The Best On Amazon?
Three types of products tend to perform very well on Amazon:
Hobby products
Used/refurbished products
Unique-to-them products
Keep this in mind as you're creating your product listings and determining which items you will sell on Amazon.
What Amazon Policies Should I Be Aware Of?
Yes. Amazon selling policies can be found here.
Key Steps To Setting Up Your Amazon Seller Account
Now that you've got some awareness of what selling on Amazon looks like, let's take a step-by-step approach to get your Amazon seller account up and running:
Pick A Selling Plan That's Right For Your Business
Amazon only offers two selling plans at the moment: the Individual Plan and the Professional Plan. Assuming you sell more than 40 items per month (we hope you do) and can afford a monthly subscription fee of $39.99 plus referral and variable closing fees, then you'll most likely want to go with the Professional Plan.
With the Individual Plan, you're paying $0.99 for every item sold plus closing fees, which can add up beyond a certain number of products sold.
Register A Seller Account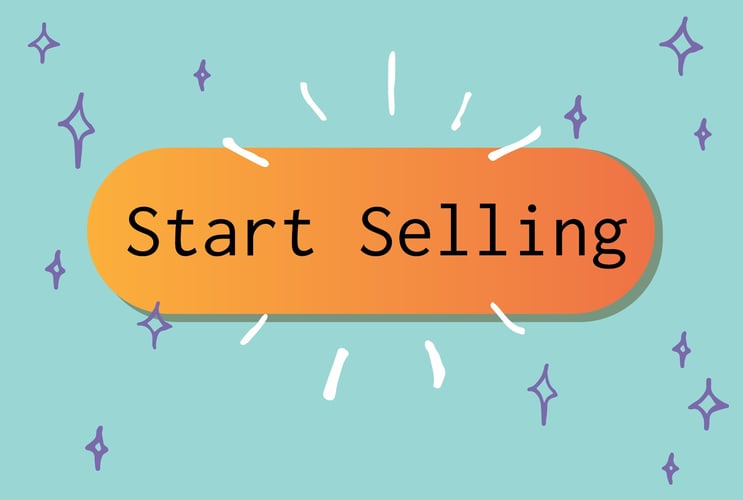 Head over to Amazon Seller Central to register your seller account on Amazon. This is where you will manage all aspects of your seller account on the platform.
Once your account is created, you may begin listing your products on the platform (more on this below). Remember that with the Professional Plan, you're able to add groups of products to the catalog at a time rather than one-by-one as is the case with the Individual Plan.
Set Your Shipping Options
All sellers on Amazon have the option of shipping products on their own. This allows sellers a higher level of control over shipping costs and speeds to some extent but it also takes more time.
Fulfillment By Amazon (FBA) is another option that makes products eligible for customer service, free two-day shipping (through Amazon Prime), free shipping, and returns. All sellers must pay for storage space and a fee for each order fulfilled by Amazon.
Add Your Product To The Amazon Catalog
If you're selling a new product that hasn't been sold on your name before, you'll need to create a new product listing in Amazon's catalog. From your seller dashboard, you'll find the "Inventory" tab where you can add a new product. Remember that the product listing is essentially the main sales page you'll use to convert customers. There's a lot you can do to optimize this page:
- Create A Concise and Descriptive Product Title
The product title is one of the highest weighted on your Amazon product page.
A few things that make for a good Amazon product title:
Stay under 200 characters in length
Make the title informative while also encouraging browsers to click to your product page
Be sure to include the most relevant product keywords in your title
Always include your brand name in the title
Include the quantity in the product package in the title
Follow Amazon's Style Guidelines
- Add Product Images
Having great product images increases the chances of the customer purchasing your product. Here's what makes for product images that convert on Amazon:
Main images should be on a clear white background
Set images to be at least 1000 pixels in length and at least 500 pixels in width so that it is zoomable for the customer
Use actual product photos rather than computer-generated images
Share pictures that show the product being used
Offer close-up pictures of your products and photos from multiple angles
It's easy to use editing services such as Fiverr or to test your own editing skills Photoshop to get those product images ready for your product listing.
- Write A Strong Product Description
There's a big market out there for writing sales copy that converts customers. Here are some tips on how to craft product descriptions that get your products sold:
Share the product's relevant benefits and features
Ensure that you're solving a customer problem with the product
Discuss how the product is to the customer's specific needs
Be sure to include a call-to-action encouraging the customer to buy the product
Don't be shy about hiring out writing talent to help you get this write. This is your main sales opportunity for your product, so make it count.
- Register Your Brand With Amazon Brand Registry
After your product is listed in the Amazon catalog, you'll want to register your brand in Amazon's Brand Registry. This allows you to create ownership over your products on the platform. Such a step also adds protection to your brand and product listings while also giving you access to more selling features like Enhanced Brand Content.
Amazon will ask you to complete an application that will include images of your product packaging, product images, and a link to an active website that shows your brand and products. This can all be done from your Seller Central account. Amazon usually responds within a few days to these requests.
- Manage Your Inventory
If you want to be successful with selling on Amazon, managing your inventory is critical. When it comes to checking for new orders, keeping your inventory updated, and monitoring how your products are performing—Seller Central is the key. From there, you can manually adjust inventory levels for all products.
If you went with the Pro Seller option, you can adjust inventory levels with a bulk Excel upload. You can also use inventory apps that integrate with Amazon to update your inventory.
- Sell and Promote Your Products
Search is the main way customers will find your products on Amazon.
So knowing what search terms customers are entering into Amazon is a major key to sales success on the platform. Keyword research then becomes a big part of how you gain visibility for your products on Amazon. Armed with the right keywords, you can create your title, product descriptions, as well as your deeper product listings. (Keyword.io and MerchantWords are two top tools for conducting keyword research for Amazon products.)
Once you've done that keyword research, you'll need to think about Amazon SEO and ensuring that you've included those terms in when setting up your product (on the backend). Knowing which products typically show up for desired search terms, how they are priced, and how many reviews they have relative to your product will make a big difference when it comes to SEO.
Your goal here is to increase your sales velocity so that you move up in the rankings, giving your product the best possible position.
If you're looking to move merchandise a bit faster or increase demand, you can use sponsored ads to put your listing above other search results (they'll be marked as sponsored) when a customer uses a specific search term. These cost per click and you can set your own budget and track performance as you go.
To ensure you get your first sale on Amazon, start with a previously-existing customer list and reach out to those customers when your product launches on Amazon with a special discount. This will give your product a quick boost at the outset so it doesn't get buried in the search results as happens with many new products on the platform. You want it to start gaining organic visibility fast!
Do's And Don'ts For Selling On Amazon
You've walked through all the key steps to start selling your products on Amazon. There are still plenty of big pitfalls to avoid and little hacks to employ in your favor while you're selling. Let's start with selling behaviors to avoid.
When It Comes To Selling On Amazon, DO NOT:
Misrepresent Your Product: A Shotfarm study found that nearly 9 out of 10 customers said they were unlikely to shop with a brand after buying a product that was misrepresented in its description. Don't lose 90% of your market.
Go Out-of-Stock (When It's Avoidable): Always have excess inventory available so you can weather those spikes in demand. Fulfillment by Merchant is a good backup option. Just avoid going out of stock at all costs, because it will cost you.
Fail To Check On Details and Customer Feedback/Inquiries: Check your top selling pages frequent and ensure that you have the right technology in place to make monitoring your seller account streamlined and easy. Don't let issues linger.
Ignore Customer Inquiries: Respond to customers within 24 hours or risk getting negative feedback, it's that simple. If you're going to be away, put your product listings on vacation mode or assign inquiries to another team member.
Disregard Amazon's Terms ff Service: If you violate Amazon's strict guidelines on anything from packaging inserts to follow-up emails, you put your seller account in jeopardy as well as your reputation on Amazon.
Neglect to Address Incorrect and Negative Feedback: Simply reaching out to customer concerns in a respectful and timely fashion can often result in the removal of incorrect or negative feedback, assuming the issue is resolved.
Last but certainly not least, here are some top tips for things you should do on a regular basis when it comes to selling on Amazon.
When Selling On Amazon, PLEASE DO:
Check for New Orders Daily: Don't rely solely on Amazon's email notifications to let you know when a customer has made a purchase. Check Seller Central on a regular basis so you can fulfill orders as quickly as possible.
Confirm When You Ship: This step is just good customer service and it allows you to get paid more quickly since customer's credit cards are not charged until the item ships. Also, sellers must confirm shipment within the timeframe outlined in shipping settings.
Check Your Inventory Regularly: This allows you to avoid running out of items unexpectedly.
Keep Pricing Information Updated: Since buyers will most often go for the lowest-priced item, be sure to keep your product listings updated if you lower product prices.
Respond to Customers Promptly: If a product is going to be delayed, let a customer know ahead of time. If a customer reaches out about an issue with a shipment, respond and resolve the issue immediately. It's the only way to keep the trust that comes with selling on Amazon.
Get in the Buy Box: Keep your pricing competitive, your products in-stock, and monitor your shipping speeds and customer feedback to ensure you are best positioned for the Buy Box.
While there's a lot that goes into successful selling on Amazon, there's also much you can do to get customers buying your products. The bulk of the work is about managing your product information on the platform in ways that optimize your chances of selling. Armed with this knowledge, we're confident you can meet those sales goals using Amazon as a major channel for your brand.
Good luck!
Amazon