Staying relevant in a highly competitive industry is very hard.
... especially when "brand diversity" is not where it should be. This is why many businesses consider product diversification as a worthy growth strategy.
In essence, having a clear development and growth plan lets you explore new opportunities or possibilities to increase the presence of the brand in broader markets, increase sales, increase profits, and stabilize business earnings.
In this article, we will talk more about product diversity. For example, the types of diversification, why it's important, the benefits of diversification, and how you can potentially diversify as a small brand. We'll also take you through some of the product diversification examples to get a better understanding of this strategy.
What is product diversification?
Product diversification involves introducing new product(s) to the market, adding a new feature, or a new sibling in an already existing product line. It can also mean selling an existing product under a new name as you expand to a new region.
Why do brands diversify?
There are many reasons for diversification, but the most significant one is to stand out against the competition. It also helps to address different factors, such as:
Survival — when specific products are facing sale decline, companies can employ diversification strategies to encourage new sales of the products
Adapting to change — between social changes that cause a shift in customer behavior and demand and new developments in research and technology, it only makes sense to diversify
Desire to expand to a different or wider market — for a small business looking to expand, tapping into new markets via product diversity is a great way to do it
Avoiding overspecialization — selling in a single market due to specialization can limit an organization's growth. Launching new products can be a great way to step out of the specialization arena
Types of product diversification
These are the types of diversification:
1. Concentric: this approach involves introducing new products or services that are similar to the existing product or services. For example, expanding from B2B coffee machines to B2C coffee machines to take advantage of the individual customer market that enjoys barista-style coffee at home.
2. Horizontal: this type of diversification involves introducing unrelated new products in the same industry and to the same customer base. For example, a smartphone company selling smartwatches to tap into a new market.
3. Conglomerate: this is all about creating new products that are outside the scope of the current offering and in different industries. Johnson & Johnson is a great example as they sell medical devices and consumer packaged goods.
Ways to diversify to beat the competition
The most common diversification strategies or techniques are:
1. Extension: product extension allows you to introduce a new version of the same product line through an additional feature(s). For instance, if you sell energy nut bites with almonds as the base ingredient and you already have four flavors out in the market, say almond, hazelnut, pistachio, and coconut, you can introduce a new flavor such as cashew. In this type of scenario, the new flavor acts as an additional feature or component to attracting a new target audience. This cashew nut energy bite will then become a new sibling in this product family.
2. Renaming: product renaming is a diversification strategy that can be helpful when you wish to expand to an international market. You can sell an identical product to the original one in the current market but give it a new name for the new market. For instance, if you sell flower bouquets under a name that has cultural references to your current market, you can give it a name that has a cultural reference in the new market you're looking to tap into. Basically, to localize the product to suit the intended market. But suppose you're going for the global market, selling from a marketplace, for example, you may need to give the product a universal name that people from different regions can understand and relate to.
3. Repackaging: this is another way to diversify your products. Similar to renaming, here you simply give your products a newly improved packaging. When you consider that packaging designs influence 72% of customers' purchasing decisions, a little improvement may land you in a new market. If you sell hair or skincare products, for instance, you can change the look of your bottles or containers. Nowadays, customers are increasingly concerned about the environmental impact of packaging. So, if you can look into sustainable packaging, you can attract a new set of customers through diversification.
Waitrose is a good example of a company that uses sustainable packaging.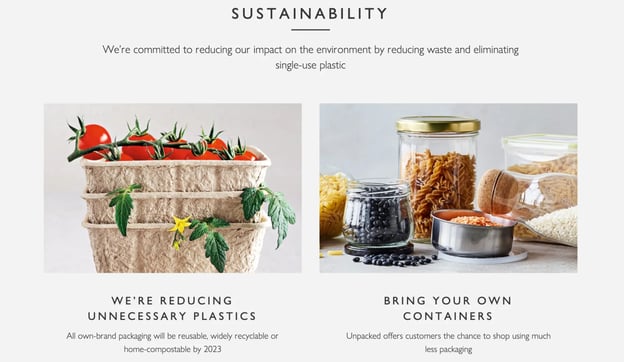 4. Resizing: this is an existing product in a different size or quantity that can meet the needs of a different market. If you sell a product in a single unit, you can increase the quantity to sell in a unit of 10, or vice versa. With sizing, there are many creative options. You can introduce a travel size of the product, for instance.
5. Repricing: adjusting the pricing of your products can be another form of product diversity. For example, you can make a manufacturing adjustment to premium or high-end products and sell at a higher price. Or if you want to lower the price, you make a slight change in the materials used and sell at a lower price.
6. Brand extension: expanding your brand of products by introducing a higher or lower end of the same product can be a good way to add product diversity.
Well-known brand L'Oreal launched an organic and body care brand, 'La Provençale Bio', which is a great example of diversification via brand extension.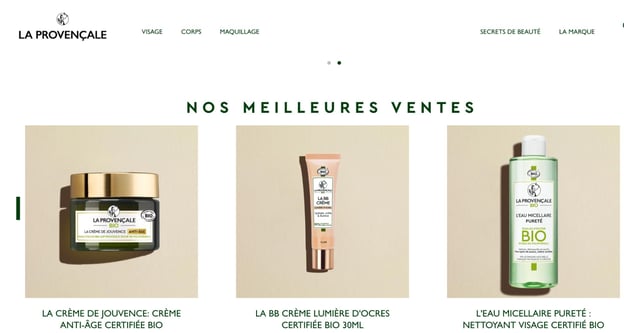 Diversify, simplify and stand out with Plytix PIM
The ecommerce industry is crowded, and with new online shops popping up every other day, the competition gets tougher and tougher. But the good news is that getting ahead of competitors is doable through diversifying your products. Keep in mind that it can be a costly affair, but one that is worth it in the long run.
You have to consider your needs, objectives, weaknesses, strengths and do extensive research. You also have to strategize on a plan of action, resource availability, and usage, as well as the budget you can work with. Assess and reassess a diversification option that you think will work better for your specific business needs and run with it with everything you've got! We advise you to try and enlist the help of a Product Information Management (PIM) tool to manage your product information and assets. This way, once you launch your diversified products, you'll be able to create a customer experience that stands out.
To learn how Plytix PIM can be your support system in your journey to product diversity and multichannel success, read through our FREE white paper.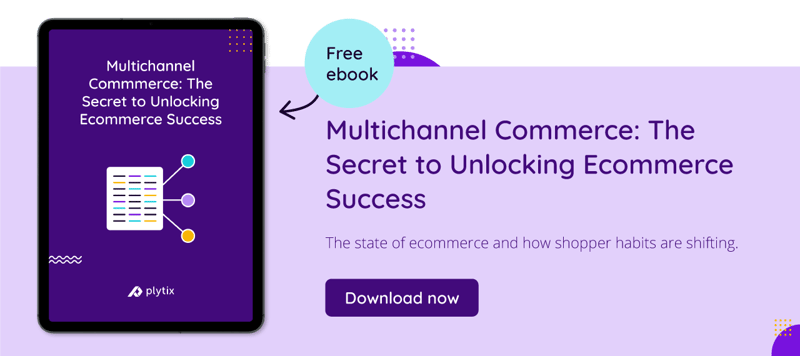 Frequently Asked Questions
Offering a wide variety of products but with limited quantities of each—typically while also providing a smaller selection of popular items in greater volumes.
The popularity of ecommerce and online retailing has allowed businesses to diversify their products. Now you can sell a wider variety of products and fulfil the order when its placed by the customer. Before you had to keep all stock on hand in a physical store.
For starters, your product information will become unmanageable in a spreadsheet once you go beyond a certain number of sku's (around 1000). This is where good
Product Information Management
practices come into play.
Ecommerce
,
Product Information Management