There are few things as irking as a product data sheet that is nowhere to be found – especially when you're in a rush. Better yet, when you finally get access to the dang spreadsheet, the information appears to be outdated or riddled with errors.
Know this feeling all too well?
There's a better way to manage your product content, and it's called a PIM.
Building a successful ecommerce business in 2022 requires attention to detail. Product information needs to be expanded, and tailored for different platforms. It's not just you and your ecommerce store anymore. The standard descriptive data you used before, now has to include bulleted descriptions for Amazon, SEO optimized titles for Google, and a million different category structures to fit them all. A PIM can help you manage all that without making you go absolutely nuts.
Okay, so what is PIM actually?
A Product Information Management (PIM) system is a living product catalog where you can create, update, and access all of your product content any time and anywhere. It is a central source of truth that anyone can tap into, making it easier for more people to control data quality, and quantity.
For many data handlers, the biggest challenge of managing data is time. According to a study, people spend "36% of their workday looking for and consolidating information." To add, "44% of the time, workers still can't find the information they need. When workers are able to track down the data they need, they often spend a lot of time creating slide decks — and up to 87% of that time is spent on design, not on data." The second big challenge is data silos, and the third is workplace discrepancies. Teams are scattered, making it difficult to set a solid foundation for product growth. If you haven't got a proper data management foundation, it will be impossible to expand into new sales channels in 2022.
Now, there is no one-size-fits-all with a PIM. While the pillar challenges of data clutter might be shared, businesses also invest in a PIM because they need help in other areas too. If you look at Plytix's affordable PIM software, for instance, it has multiple features that allow you to tailor your web store experience to meet ecommerce trends and shopper demands. From managing data to designing beautiful e-catalogs or product sheets, content syndication, and performance analysis, it is all possible with just a few clicks.
See how the PIM ecosystem works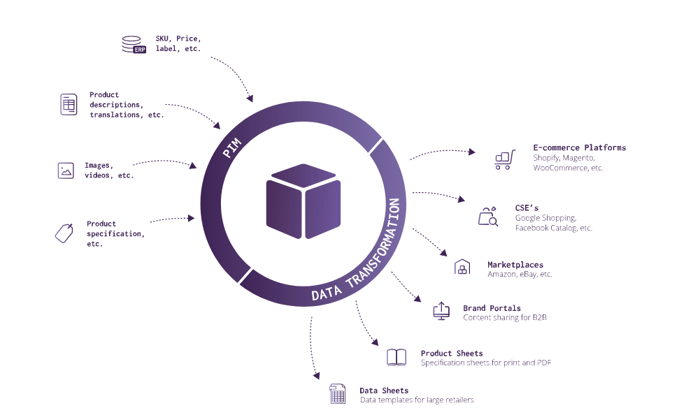 Regardless of whether you're a business-to-business (B2B) or business-to-consumer (B2C) brand, there is a lot of data that supports a single product throughout its lifecycle. If designed well, PIM software can easily deal with incoming, outgoing, and cross-department product information. For example:
Technical: this information is directly related to the product's specifications. For example, essential product data, taxonomy and relationships, technical specifications, channel-specific information, marketing data, and supplier and manufacturer data.

Emotional: this information is anything that can add value to the customer experience. For example, rich content, digital assets (videos and images), and localized information.

Informational: this information is useful to the customer. For example, design specifications and assembly instructions or suggestions. Depending on your product, it might be helpful to add some additional tips into your content that could inspire action.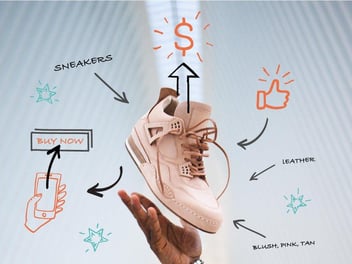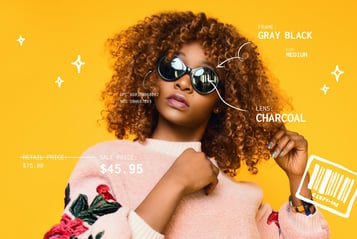 Good to know about a PIM ...
A PIM tool is often confused with enterprise resource planning (ERP), but they are not the same (table below). Many organizations use ERP systems to store complex product data, such as vendor and logistics files. This resource-type data is not the same type of information you would store in a PIM system.
| | |
| --- | --- |
| ERP | PIM |
| Tracks inventory and procurement | Collects and organizes product specifications |
| Tracks customer behavior and journeys | Collects and stores digital assets |
| Tracks payment and billing issues | Collects and stores sales feedback and reviews |
| Tracks and centralizes client-related information | Shares data with sales channels directly |
By deploying an ERP in the hopes of achieving the same experience and opportunity as PIM is an unrealistic goal. Your teams will be sacrificing many hours on a tool that is not built to support and share such content. These two systems can, however, work together if properly integrated. If you take a peek at this article, you will see how this combination can automate and streamline your processes, saving you time, money, and a whole lot of headache when juggling lots of product information.
Now, why do you need a PIM?
To manage and store data in one place. PIMs help retailers scale their operations and provide an omnichannel, customer-centric brand for their customers. Essentially, this means having access to (and being able to edit, change, and share new product information in real-time) and being there for your customers wherever they are. At Plytix, we kept this top-of-mind, and our customers have seen first-hand how rewarding a PIM can be when delivering a seamless omnichannel experience without friction. If your team is agile and ready to collaborate, you can get ahead by integrating, optimizing, and syndicating content accurately, without letting your customers or stakeholders down.
"Teams that don't have PIM tools risk a palpable competitive disadvantage with content that's inconsistent, meets only the minimum market requirements, and fails to engage customers. Teams that do use PIM win customers and expand their markets with product content that engages buyers and drives purchase decisions," says Bruce Eppinger in a recent Forrester Research report.
5 quick PIM benefits for retail brands
Let's go back in time for a minute when ecommerce was barely a thing — retail was a single channel, and customers made decisions in-store. Back then, data capturing was a one-person job, inventories were far smaller, and digital transformation didn't exist. Fast forward to today, and it's a lot more complex. The internet has changed the way consumers make decisions and interact with brands. There are so many aspects that contribute to digital success, which include partners, franchises, concessions, and affiliates.
Managing all this information is an admin nightmare, and a PIM has proven to be the common denominator for success. Here is a list of benefits your retail store can access with the help of a PIM.
✅ Maintain consistent, high-quality product data
A Product Information Management platform enables you to categorize your products for minimal quality standards or channel-specific completeness standards. By going the extra mile and enriching your content, you can provide customers with an exclusive, consistent experience when compared to your competitors. Go ahead and incorporate image galleries, unique attributes, and extensive descriptions, and watch your sales grow. After all, you're just giving your customers the tools they need to make an easy decision.
✅ Get your products to market faster and smarter
Trends are up and down, and customer behavior changes in the blink of an eye. You need to constantly ensure that you're one step ahead and ready to accommodate your customers when it matters. With a PIM, you'll be able to update your products in real-time, and respond to the market 3X to 4X faster than before. You can tap into your latest products, incorporate new categories, and more in one central location. Plytix has got that handled for you, streamlining your processes for the best possible results.
✅ Cover all categories and requirements
In a PIM, you can customize your content according to your customers' needs. When customers choose to spend their hard-earned cash with you, they want to feel confident in their purchase. Considering that 64% of customers find customer experience more important than price and 81% of those consumers conduct online research before making a purchase online, it's inevitable that customers will shop around, and compare information with other retailers before making a decision. Make sure they don't have to.
In a PIM, you can also categorize with taxonomy. For example, if you are selling electronics, "TVs" will be the primary category. Each product within these groups can be split into featured collections, brands, types of screens, or sets. This does not only make it easier for customers to navigate but for teams to control.
✅ Discover effortless opportunities to upsell your products
A PIM allows you to create contextual offerings; you can add relationships to your products. For example, when buying a television, people often purchase a soundbar with it. By grouping your categories, you're giving other items exposure and making it easier for customers to purchase an entire experience. You can also structure your content in a way that it provides suggestions for certain products when viewed.
✅ Dip into other markets with language translations
It has never been easier to expand your market and dip your toes into international waters. In fact, global sales have grown by "10-15% on average, simply by extending their offering to international customers." With a PIM, you can localize your products by creating and managing foreign language translations of your items. This process can be facilitated through a PIM, with access to clean workflows to support this content.
Now is the time to get in on PIM!
A PIM is no longer a nice-to-have. If you truly want to deliver a personalized customer experience at every digital touchpoint, a PIM is the only realistic way to achieve it. Book a Product Information Management demo with our team and discover the potential it can bring for your sales this year!
For more information, download our FREE whitepaper to see how PIM Adopters Are Outperforming Their Competition — and everything you need to know to join them.