In the last couple of years, the needs of modern customers have changed and convenience is what they look for. But, convenience can mean different things to different people.
Some enjoy being able to shop till they drop in the comfort of their own home, others are happy to make purchases in-store, while there are also those who prefer a bit of both worlds. And that's where BOPIS comes in.
Why is BOPIS important to ecommerce?
BOPIS, which is an acronym for 'Buy Online, Pick-up In Store' is an omnichannel fulfillment method where online customers can buy online and then pick up the purchase in store. It's also commonly known as click-and-collect, curbside pickup, and reserve online, pick-up in store (ROPIS).
It's been around since 2020, but it's gaining more popularity now as 59% of online shoppers are interested in BOPIS-type shopping options. And, data also shows that 64% of consumers say they prefer in-store pickup more often than before the pandemic was declared.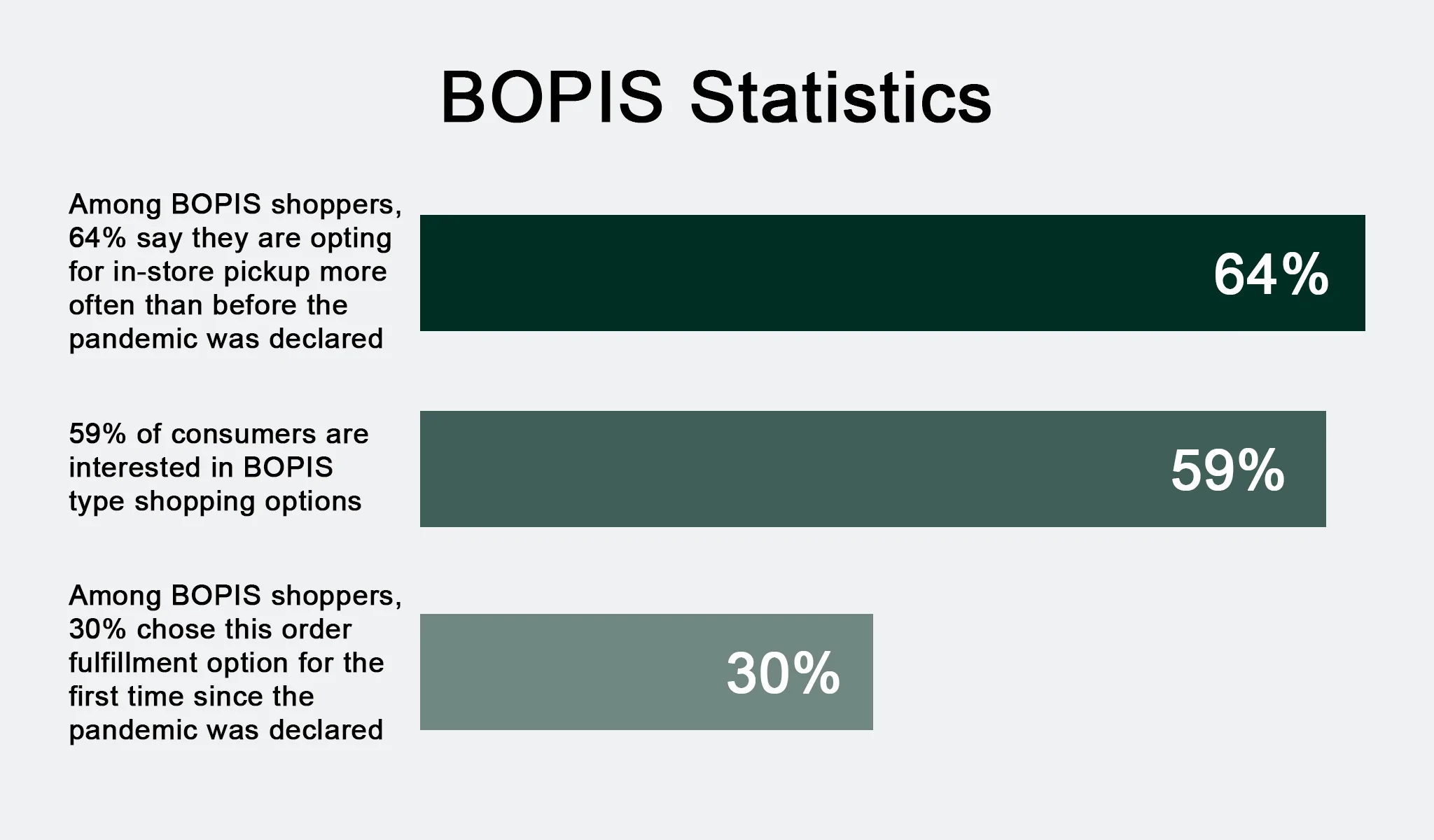 This approach can be a game changer for business owners, especially now that there has been a slow down of ecommerce sales. And, while both online and in-store shopping won't ever die, businesses need to rework their multichannel commerce strategies to include BOPIS. This helps businesses bridge the gaps that exist between their physical and online shops, which creates the kind of omnichannel shopping experience that meets customers' needs. That way, businesses maximize their chances of bringing in more sales.
How does BOPIS in retail look?
According to this report, 83% of consumers said convenience while shopping is more important to them now than it was five years ago. So much so that it has surpassed the importance of quality and price in their purchasing decisions. It gives retailers a competitive edge.
But now when we talk about convenience in the customer journey, we're not only talking about offering different payment methods or the right time to make a delivery. Customers want more than that. They want flexibility in how their orders are fulfilled, where they wish to complete their purchase, where they can make returns, and how efficient everything is. That's why BOPIS is the answer.
Here's how the process would look:
A customer comes across a product either online or through your mobile app. They like what they see and make a purchase.

The store fulfills the order regardless of where the customer made the purchase

The customer picks the item up in store
Examples of brands killing it with BOPIS
Walmart
A retailer giant who has gotten a grasp of this strategy is Walmart. They offer curbside and in-store pickup for their customers who are purchasing from their grocery selection online. Customers can make a purchase online and then pick it up at the most convenient time without any additional costs. This is a great way for Walmart to attract money-savvy shoppers as studies show that 65% of customers who use BOPIS use it to avoid shipping fees.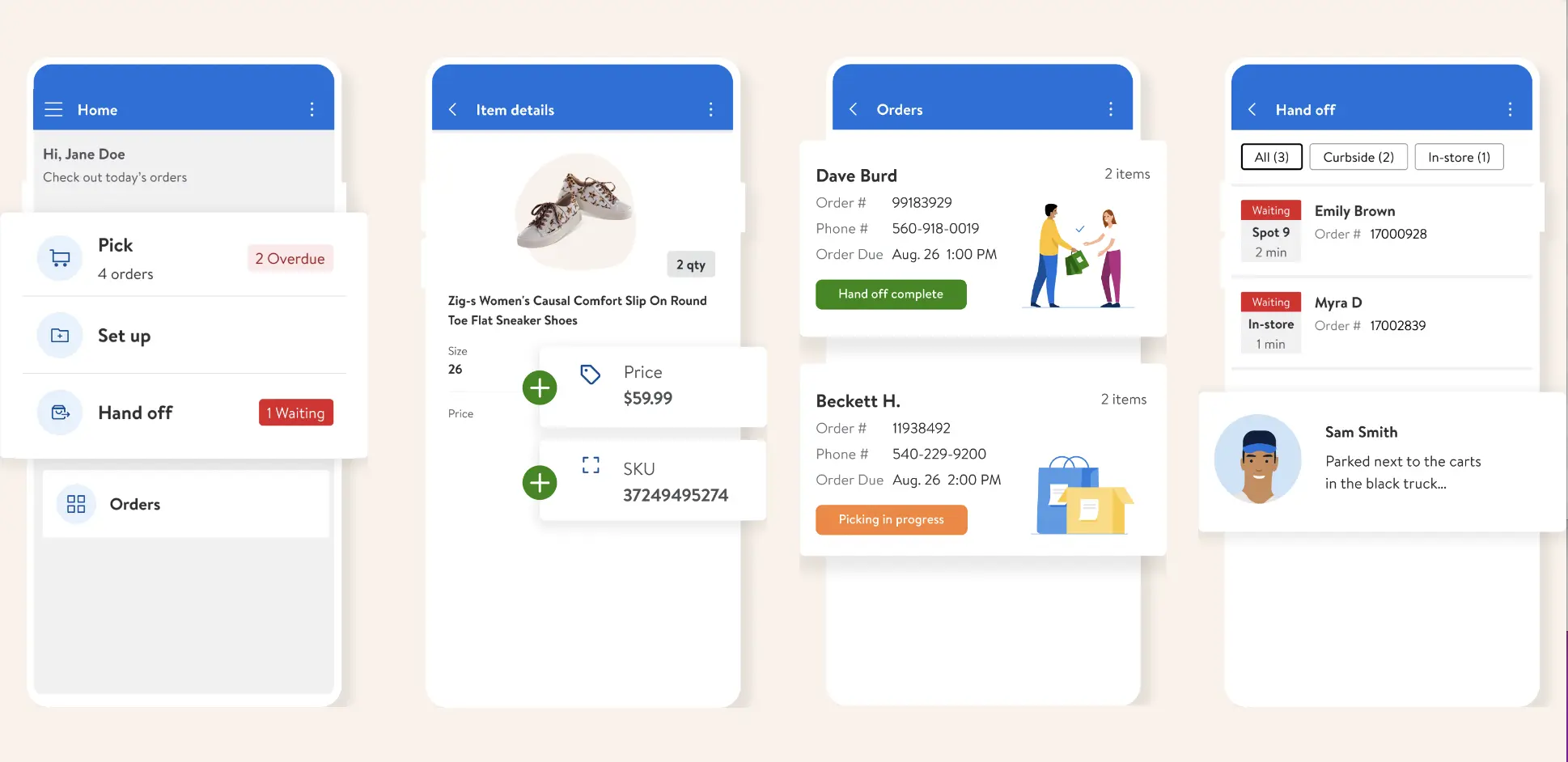 Lululemon
Lululemon is another prime example. Lululemon's pick-up in-store strategy targets customers who need new apparel fast and don't want to wait for delivery. Lulelemon has promised customers that this is a convenient way to shop because it's quick and easy, plus they can get their apparel within two hours. According to this article, "61% of customers want their items delivered within three hours of making an online purchase". Lululemon has found a way to achieve this without coughing out extra costs as they won't have to deal with the cost of shipping fees.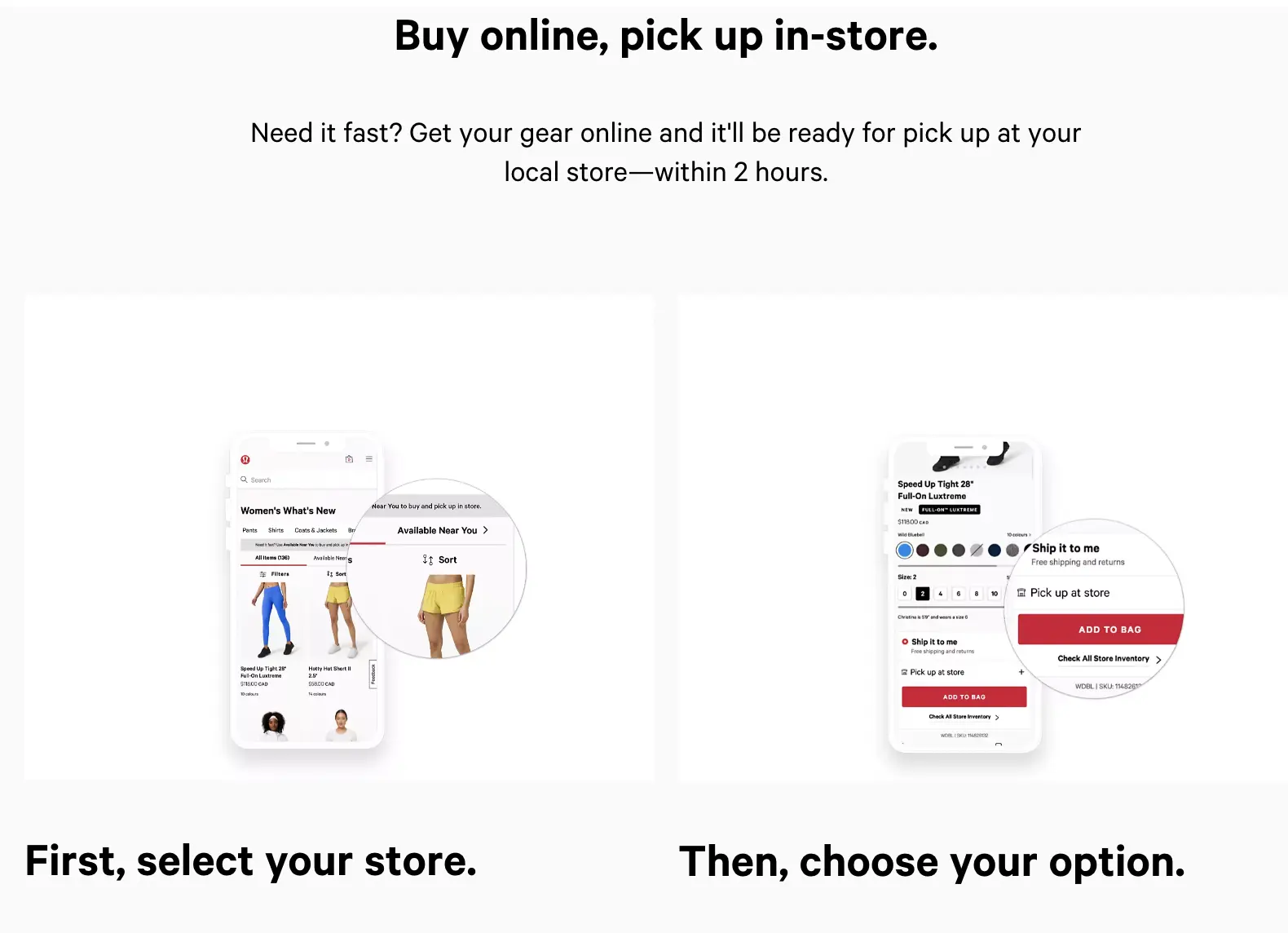 Victoria's Secret
Victoria's Secret's pick-up in-store option has made it easier for customers to purchase from the well-known brand. They have selected stores that customers can see on their store locator that informs the customer if their BOPIS option is available. Shoppers can also see on the product detail pages whether they can buy online and pick. Victoria's Secret makes sure that if a customer makes a purchase before 4 pm, they have the product ready for the customer on the same day. If they make a purchase after 4 pm, the customer can come to collect their parcel the next business day.
Victoria's Secret has also worked on improving their in-store shopping experience by ensuring customers avoid waiting in line. Once they get to the store, they would simply let an associate know they're there to pick up the order and they'll bring the item to the customer right away.
And, this approach has been working well for them as Victoria's Secret in Chile was able to get a 20% boost in sales by implementing it.

As you can see, different brands can create a buy online, pickup in store strategy that works for them. But all have reaped the benefits of increasing in-store purchases, lowering shipping costs for businesses, better customer experience, and better inventory management as businesses no longer need a separate online and in-store inventory system. All their orders can be fulfilled either in their distribution center or on store shelves.
Is BOPIS a strategy for you?
BOPIS strategy has its benefits but, it also has its fair share of challenges. To have this strategy, you need to have a strong multichannel commerce strategy. Meaning that you need to either have an online store or mobile app and a physical store where customers can pick up their items.
Lastly, you need to have the right technology that will help ensure that you have the most up-to-date product information and inventory for your customers.
This may be the time to update your ecommerce tech stack.
While you may have an ERP and an inventory management system, you need to ensure that the product information of your stock is accurate at all times. This includes all of your product information online like product descriptions and technical specifications, such as material and weight. You also need product images and videos that capture the essence of your products in a way that convinces customers that they need them even before they've gone to your store.
Basically, what we're saying is you need to power your existing systems with PIM.
How can a PIM system help your BOPIS strategy?
A BOPIS strategy can only happen when you already have your multichannel commerce strategy on lock. You need to have a website and mobile app that not only works but has product information that encourages customers to make a purchase.
If your product content can't deliver that now, your customers won't even get to the checkout page and see that your business offers BOPIS.
Plytix is a product information system that helps you manage and optimize your product information and digital assets for various sales channels. Our product information management system also integrates well with most ERP and inventory management systems to ensure that you and your team have one single source of truth for all of your product-related information.
Sounds too good to be true? Not with Plytix because our goal is to help small businesses like yours get a better handle on your product information. That way you can venture into strategies that make multichannel sales a win for both you and your customers.
Interested? You can download our free ebook to learn about how to succeed in multichannel commerce and more. Or, you can book a demo with us today to learn more about what our product information tool can do for you.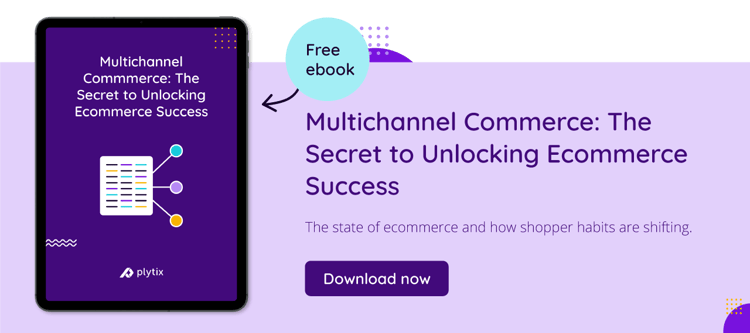 Retail Industry & Trends