Ecommerce just keeps getting more and more complicated.
With the digital age has come an explosion in online retail, and with it, an even bigger explosion in technology created to help make the process smoother, faster, more efficient, and more user-friendly. Creating just the right tech stack can make or break an ecommerce retailer in the digital age, but the number of tools and software options (which still just keeps growing) can be more than a little overwhelming.
Just take a look at this ecosystem of tools and try to pick out the right number and combination of them to set yourself up for ecommerce success.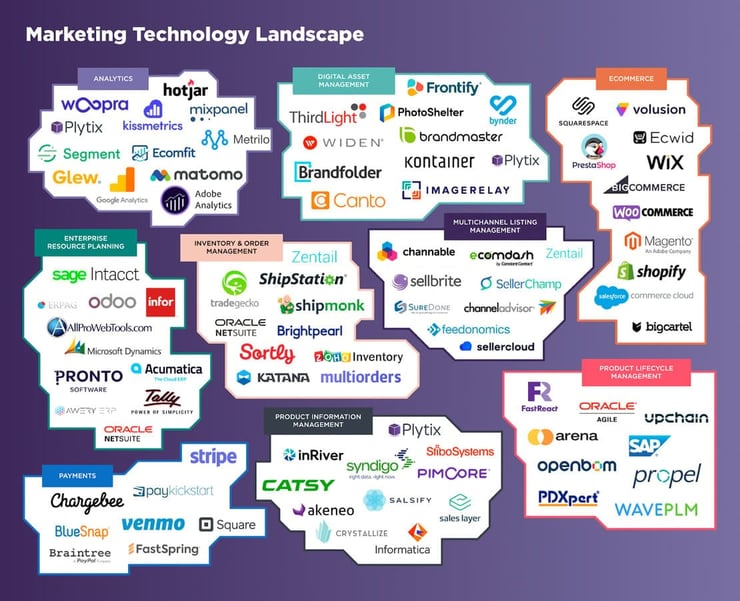 Not that easy, right?
OK, to be fair, we made that image confusing and overwhelming on purpose. We wanted to illustrate how important it is for online retailers to educate themselves on the ways different ecommerce tools work together, and what they need to create the perfect tech stack to help their online business succeed. By learning about different types of ecommerce tools available to you, you can take that messy tool ecosystem and make it look more like this: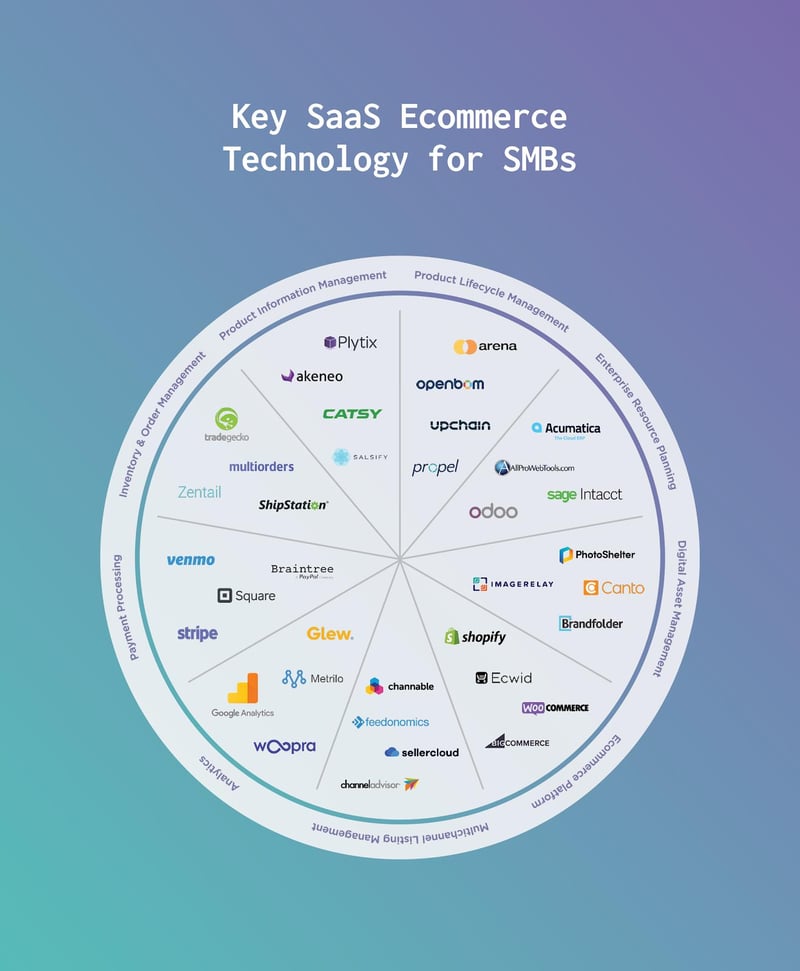 A little more manageable, right?
There's only one way to get started, and that's to dive right in. Read on, and we'll introduce you to all the most important types of ecommerce tools sellers need to crush their retail goals in the digital age — and get you on your way to building the tech stack that's going to take your business to the next level and beyond.
The 9 Essential Parts of a Great Ecommerce Tech Stack
When it comes to finding the tools that will work for your business now and in the future, it's essential to think about how technology is advancing and propelling the ecommerce industry further into the digital age.
Where online retailers once had to develop cumbersome, expensive, proprietary on-premise systems, we now have an ever-widening web of software-as-a-service (SaaS) tools that, when used together in one stack, meet retailers' current needs, while positioning them to be able to grow, change, and scale along with new changes in the industry.
There are tools to fit just about any ecommerce-related purpose you can think of. But we think, for building the essential tech stack, retailers need to focus on nine main areas of technology.
Product Information Management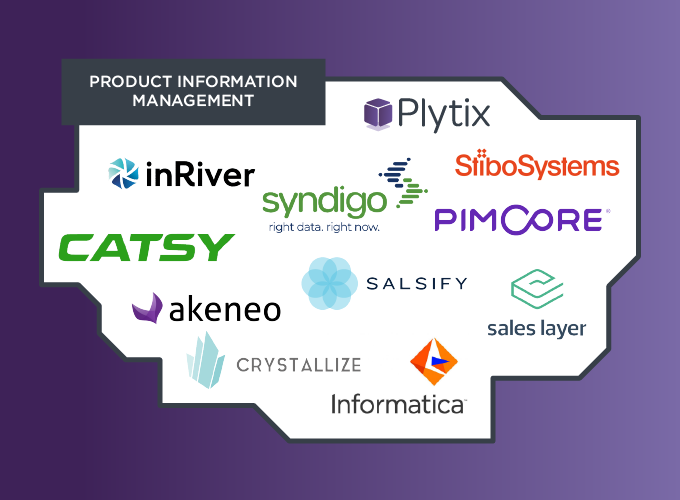 Product information management (PIM) refers to the process of organizing and handling all the data, content and other materials needed to market and sell your products, either online or off.
PIM software helps streamline that process by creating a single source of truth for all those resources, keeping them up-to-date and accessible across your organization. PIM software might also help automate the creation and optimization of product data, both for internal use and for distribution to marketing and sales channels.
Of all the potential pieces of an ecommerce tech stack, PIM might be the most essential. In the digital age, ecommerce retailers must have an omnichannel strategy, and the way to go omnichannel at scale is with PIM.
Digital Asset Management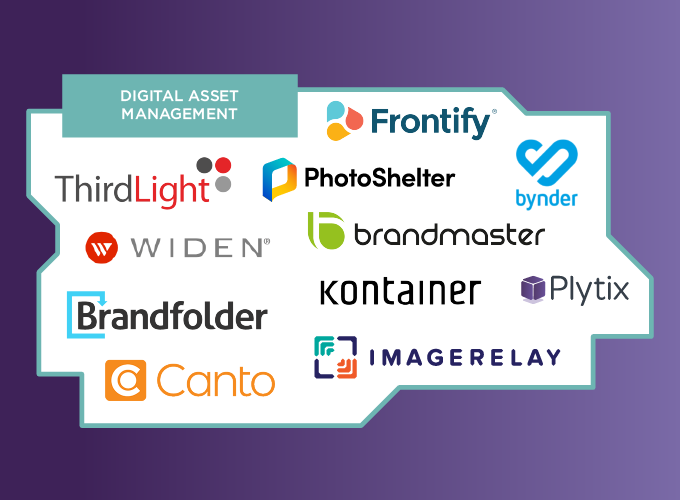 Digital asset management (DAM) refers to how organizations store and organize their digital assets, which can be photos, videos, AR and VR renderings, and more. The point of DAM best practices is to keep all these assets organized in a single repository so they're easy to find and use.
DAM software helps with this by using asset metadata to catalog all your assets. Some DAM programs can also help with importing and exporting assets, versioning, providing preview or thumbnail views, or converting or resizing files.
As you might have noticed, PIM and DAM are closely related to one another, and many PIM platforms actually come with DAM features and functionality.
Product Lifecycle Management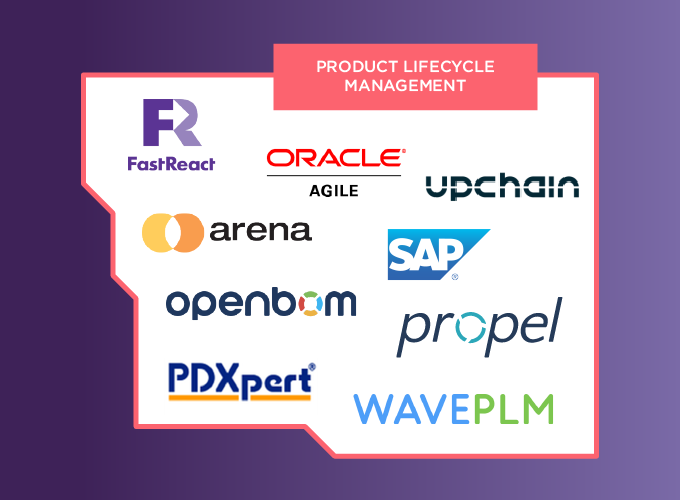 Product lifecycle management (PLM) is the process of overseeing manufacturing workflows and facilitating collaboration between all parties involved in product manufacturing to keep the process moving efficiently. It connects and organizes everyone involved in the product's entire life cycle, from the designer to the consumer.
PLM software isn't necessary for all online retailers, but is absolutely needed by any ecommerce brands that are involved in the manufacturing of their products.
Enterprise Resource Planning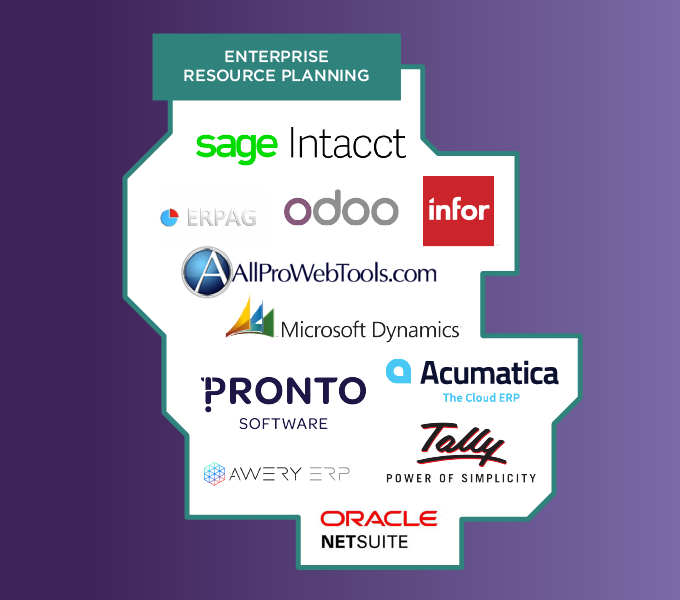 Running a business involved a lot of essential processes and data, and that's why brands need enterprise resource planning (ERP), which helps integrate and organize all those processes and data.
Don't be fooled by its name — ERP is not just for big, enterprise companies. Retailers of all sizes can reap the benefits of ERP software, which include managing data on inventory, accounting, and supply chains and creating and maintaining essential foundational data for your products, like SKUs.
And if you use PIM software, ERP software will work in tandem with it, allowing you to export product data from your ERP to your PIM where you can add final touches like marketing copy and photos and videos from your DAM. Starting to see how all these tools are related and work together with one another?
Ecommerce Platform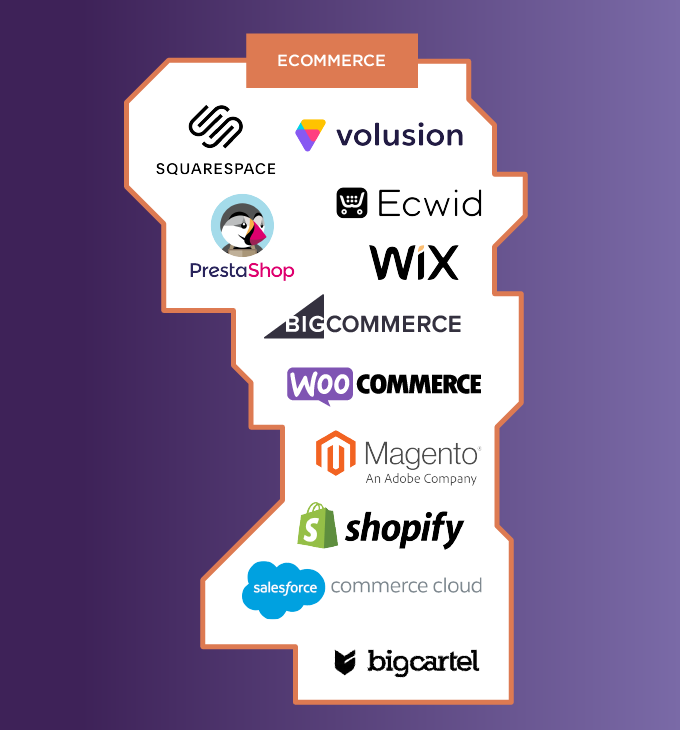 No ecommerce brand is complete without an ecommerce platform, which serves as the customer-facing storefront that allows buyers to see and purchase your products, and drives revenue creation for your business. An ecommerce platform might be an online marketplace, like Etsy or Amazon. It could also be your own platform created with a content management system, or CMS.
Because of the variability here, ecommerce platforms can take multiple forms. But at their core, what they're supposed to do for retailers is allow them to list and sell their products online to generate revenue. When choosing an ecommerce platform, you can choose one that already offers all the features you need to run your business — things like website management, marketing, and sales analytics — or choose one that can easily integrate with other tools that offer these features.
Multichannel Listing Management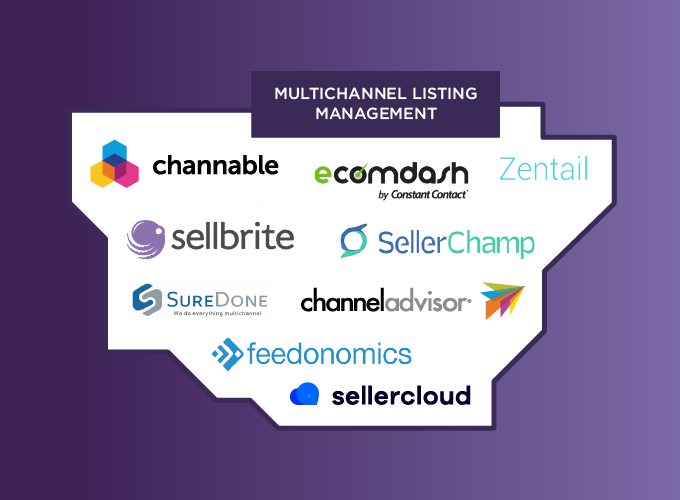 In the digital age, new marketing and sales channels are emerging all the time. That's why retailers need a tool that can help them optimize their product data and distribute it to the many retail hubs, marketplaces, and other platforms you might want to take advantage of — all while ensuring that data is up-to-date across all those platforms at all times.
That's how multichannel listing management fits into your ecommerce tech stack. These programs help automate the process of ensuring product data is compliant with the unique requirements of all the different sales channels you use, and then continuously distribute synchronized product content so you know it's always accurate and up-to-date across all channels.
Analytics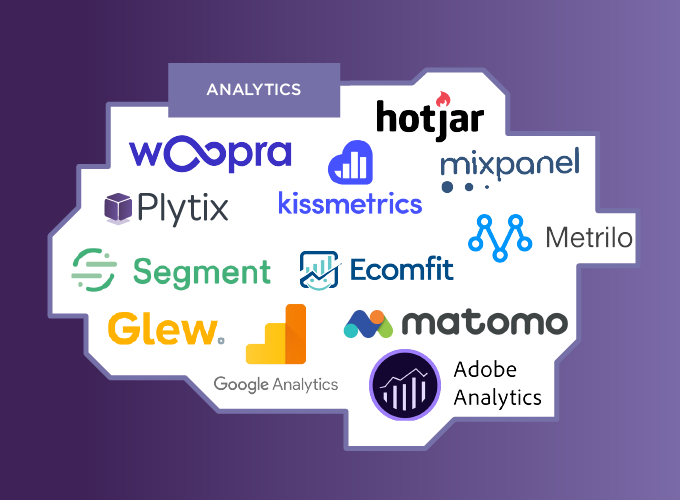 When it comes to growing your business and increasing your revenue, one of the most powerful tools you can use is analytics. Analytics are how you understand what your customers want and need, as well as predict their behavior — and then turn that knowledge into insights and actions that can help you attract more customers and better engage with them.
Ecommerce analytics software should help you collect, organize, and analyze data on both customer demographics, and customer behaviors. It should also provide convenient, customizable dashboards for quickly reading and understanding your customer data, so you can quickly put it into action to help your business thrive.
Payment Processing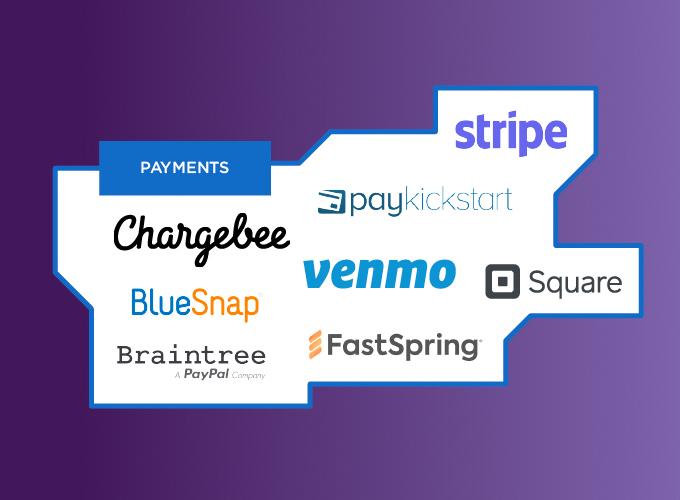 Many ecommerce platforms come with payment processing platforms built in, so you may not even need to worry about finding one. But depending on how you're building your ecommerce tech stack, you may need to source payment processing software, which is what provides your ecommerce store with the means to accept digital payments from customers over the internet.
A good payment processing software will allow for more than just the basics, though. It should be set up to allow payment from a variety of different sources, from credit and debit cards, to PayPal, to digital wallets or even bitcoin. It should also have comprehensive security measures in place to protect customers' payment data.
Inventory and Order Management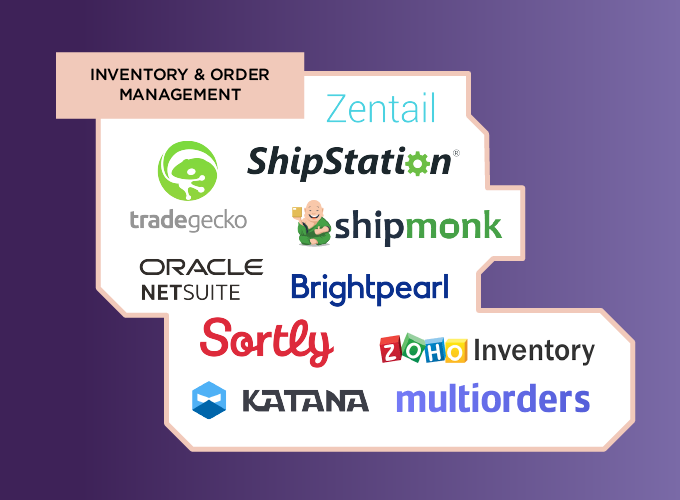 For retailers who sell on multiple different channels, keeping inventory up-to-date across all of them can be a real challenge.
That's why the final essential piece of a good ecommerce tech stack is inventory and order management, which consolidates sales and inventory data across channels so all of them stay accurate at all times.
This kind of software can also go by different names — one of the most common to look out for is order management system (OMS). The important thing is what the software does: It should be able to automate processing, fulfilling, and shipping all your orders across various channels and marketplaces.
Building the Perfect Ecommerce Tech Stack Doesn't Need to Be As Complicated As It Seems
If you're feeling a little bit overwhelmed by all these different areas of technology, don't worry.
We know there are a lot of tools to consider. And we know that with SaaS technology, licensing costs can add up quickly.
That's why the vital next step is to get smart about how you design your tech stack — to look for tools that can meet your business's needs across several of these categories. Many tools have overlapping functionalities, so start your search by looking for the holy grail tool that will do as much for your brand as possible.
For that, we've compiled the ultimate resource that every ecommerce business needs — whether they're a bootstrapping startup or a successful enterprise. Learn more about the different categories of ecommerce tech, read reviews of some of the most popular software, and learn which tools will meet your business's unique needs and help you reach your next level of success.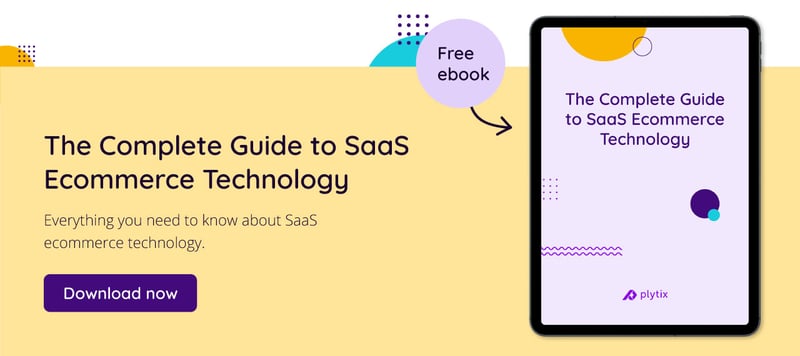 Ecommerce