PIM stands for Product Information Manager. It is an essential tool for retail businesses that manage multiple products online, regardless of size.
Solutions like DropBox and other cloud filing cabinets fall short when it comes time to collaborate on the development, marketing, and launch of a new product. Even juggling the data and content related to a single product can seem like a circus. Information is scattered. Files are mislabeled, and assets are misplaced.
This is where a PIM makes all the difference.
Here are 3 undeniable reasons why you should be using a PIM:
A single source of truth for your product content
A PIM tool let's you create, enrich, and distribute product content and information in one place. Better yet, it let's you relate those products to catalogs and other assets. This means that your PIM becomes your team's single source of truth for product information and assets. Instead of running around looking for the most up to date images, documents, and descriptions, you'll have them all in one place.
So for instance, let's say you sell kitchenware and you are about to release a new line of cutting boards. You can enrich and then track the progress of that enrichment as you add more content. Then, you can add related product images, press releases, and other assets. The power of the PIM is in the linking of products, assets, attributes, and catalogs so that everything is easily accessible in the cloud.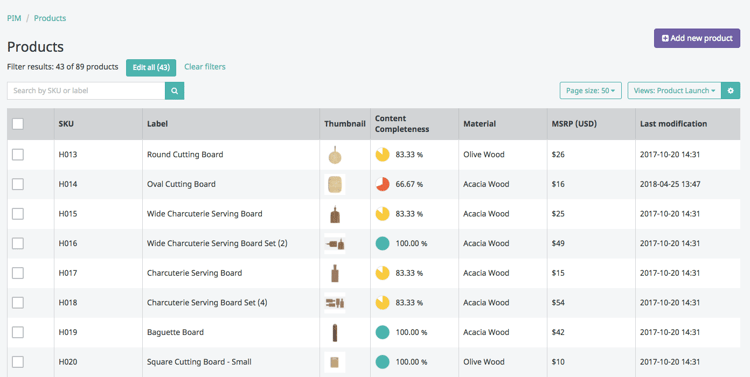 Regardless of the complexity of the PIM, the ability to enrich, relate, and share products and catalogs is a fundamental reason why these solutions are so great.
Increased efficiency and productivity
This central content hub gives your team everything they need in a standardized and centralized way. Since it's accessible to all, there will be no confusion or lost time trying to locate information. PIM systems are generally outfitted with handy export tools, and the ability to make your catalogs public, so you can share everything easily. B2B content sharing becomes exponentially easier with a PIM.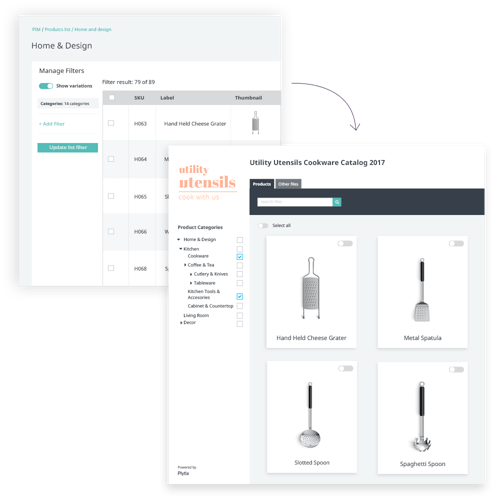 Digital brand portals for your B2B partners means less back and forth on emails, and more confidence that your product information is up to date everywhere.
Plus, by having a back office of all your products that the commercial team can access and modify on the fly without bothering your ecommerce store, you can work more agile. You'll make progress faster, team morale will stay positive. And more importantly product quality will increase, which is really a benefit all it's own.
Improved product content quality
Using a PIM increases the likelihood that products will get the attention they deserve through enrichment. You will make less mistakes because you are less likely to let them go unnoticed. And that extra attention is crucial.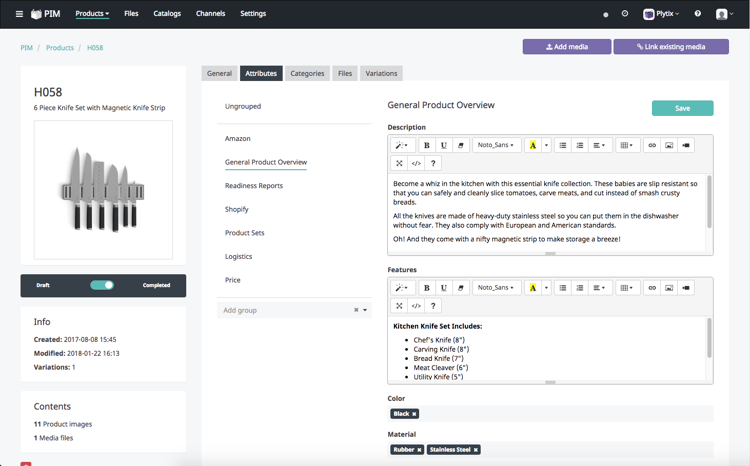 Accurate and error-free information helps build trust with your customers. When you're able to provide your customers with lengthy, rich product descriptions, they have the tools to proceed with a purchase. Now, throw in a few product images, videos, and other assets, and you're sure getting that product past checkout!
The more time you waste fumbling with an out dated filing cabinet, the less attention you can give to your products. A PIM gives you the right infrastructure to centralize, streamline, and improve the way you work with your products.
But how much does it cost?
PIM systems are wrongly seen as expensive, technical systems.
In fact, PIM systems should be easily used by a business user because that is the person who gets the benefit. The market is shifting now to include affordable, user-friendly alternatives that don't require a computer engineering degree to understand. By doing a bit of research, you will be able to find a world of product information management tools. Plytix PIM is purposely designed for small-to-medium-sized businesses that have dreams of competing with enterprise giants. View our pricing and features, or book a demo with to learn more!