There are many moving pieces when it comes to running an ecommerce business. And to ensure that all those pieces fall right in place as you work hard to be successful, you need the right tools.
As an online business owner, you have lots of tools to choose from. Which is great, but not always easy when you're trying to find the right tools for success. There are tools like ERPs, inventory management systems, DAMs, PIMs, CMS systems, and the list goes on. But with so many options, how do you decide which tools to pick?
Well, you're off to a great start by taking the time to research and compare these different tools. In this article, we'll explore ecommerce CMS vs PIM systems. We'll take a look at what these two tools are, their differences, and why having both is great for your business.
So, let's get started!
What is an ecommerce CMS system?
An ecommerce CMS system (or webshop system) is software that allows you to build, publish, and update your webshop. In simple terms, this is basically your website for your online shop. You'd use this software to design and publish everything for your webshop.
How does a CMS work in ecommerce?
Let's say you have a skincare brand, and you want to start selling online. While you might want to sell on marketplaces, like Amazon or Etsy, you'll also want to have your own website where your customers can purchase directly from you. This is when you'd want to use an ecommerce CMS. With an ecommerce CMS, you'll be able to create a website that not only showcases all your products but allows customers to buy directly from you (no middleman like Amazon needed).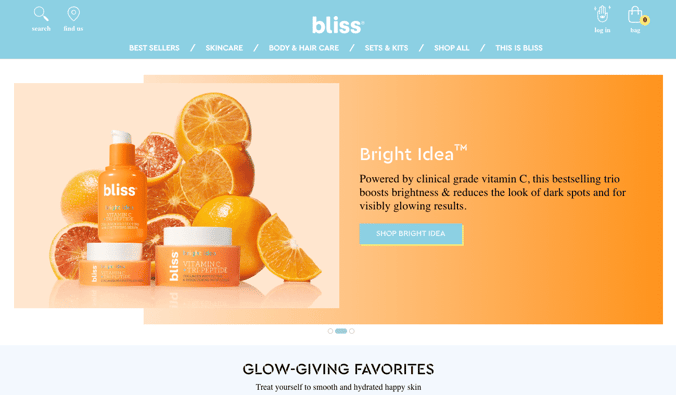 One of the biggest benefits of using an ecommerce CMS is that you don't even need to know any coding to use it. All you have to do is use the in-tool editor to customize it as you see fit and you're good to go!
There are a number of great ecommerce CMS platforms on the market, but a few of the most popular ones are BigCommerce, Shopify, WooCommerce, and Magento. If you are looking for a beginner-friendly online store builder, or if you are interested in a wide range of customizable templates to choose from, you could check out Hostinger's online store builder. As with any other software, we suggest you take the time to think about your business needs and budget to see which option is best for you.
What is a PIM tool?
A product information management (PIM) tool is software that serves as your single source of truth for all your product information. So basically, this is the place where you and your team can store all the information around your products (think descriptions, color options, photos, and more) and make sure it's ready for wherever you sell—whether that's your ecommerce CMS or a marketplace. And if it's a good PIM system, you'll even be able to send that information directly from your PIM to whatever sales channel you need.

So, if we go back to the skincare brand example again, a PIM tool is where you'd store all the information about your lotions, serums, face masks, and whatever other products you're selling. You'd store the images from your latest photoshoot here, make pricing updates for your seasonal discounts, and manage the hierarchy of how your products are structured. This way, no matter where you send your information, you know the information is accurate, up-to-date, and high-quality.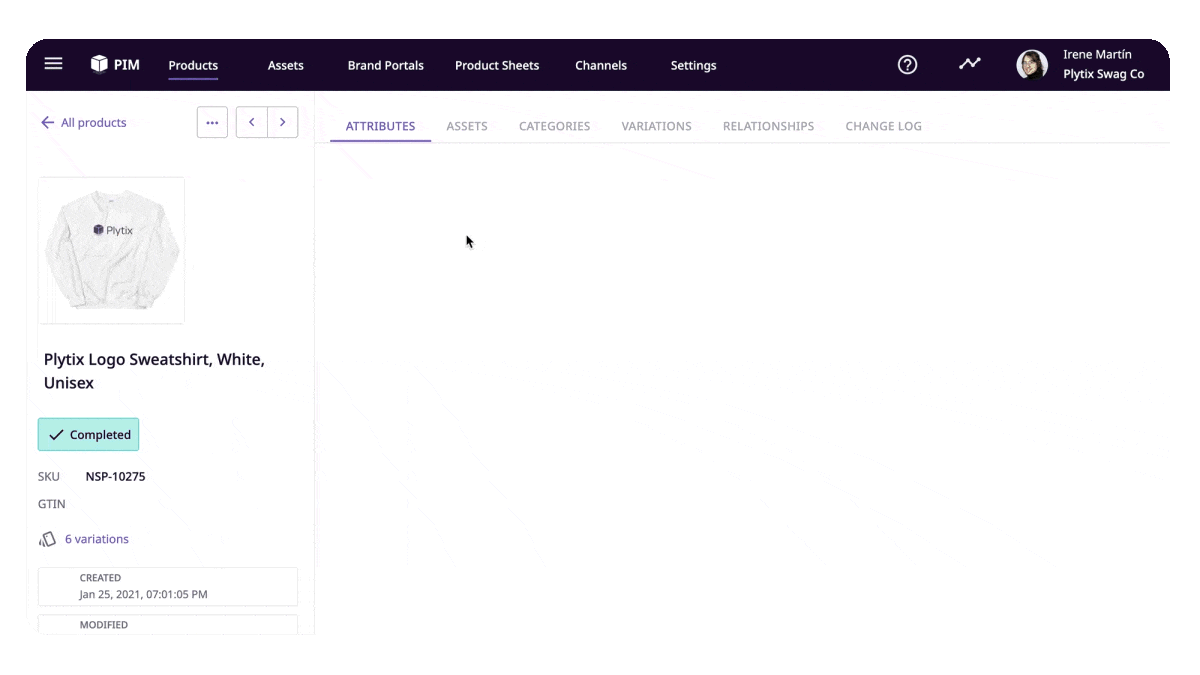 There are a lot of PIM platforms to choose from, and some of the most popular are Plytix, Salsify, and Akeneo. It's important to look at the pricing and what features each provider has so that you can match those up with your business needs.
What's the difference between PIM and CMS?
While we already covered how an ecommerce CMS is where you design and create your webshop, and a PIM is where you store, manage, and share all your product information, we'll take a deeper look into the differences of what you can do with each one.
With an ecommerce CMS, businesses can:
Create and design the layout of your website
Allow users to purchase directly from your webshop with different payment options
Add promotional elements on to your website (such as banners, popups, discounts, and coupons)
See detailed analytics of what your customers do, such as bounce rate, exit rate, and average order value (AOV) to better understand them and improve marketing strategies
Create personalized content (such as product recommendations, upselling, cross-selling, and product bundles)
Create multistores in different languages to reach a wider audience
With a PIM tool, on the other hand, businesses can:
Store product data, taxonomies, and marketing info (such as SKUs, UPCs, names, titles, descriptions, SEO keywords, categories, and labels)
Store technical information (such as measurements, materials, and ingredients)
Store localized content (such as translated product descriptions and titles)
Store digital assets (such as images, videos, PDFs, and thumbnails) and transform images straight from the PIM system
Share product data with multiple channels in the right format, while tracking the completeness of the data for each channel
Bulk edit content to update hundreds (or even thousands) of products at once
Using PIM and CMS together
"A CMS is a tool designed to manage how you present the products on your website, like the front end. A PIM on the other hand is the database you use to "feed" that front end. A CMS lacks the advanced database management features that PIMs have and vice versa." said

— Jon Gorospe, Head of Customer Success at Plytix
A PIM and CMS are a match made in heaven. CMS systems are designed to publish content for your customers in order for them to shop for your products, and PIM systems are designed to ensure that information is accurate, error-free, and of the quality you and your customers expect.
With both, you can have:
A website that is user-friendly where visitors can browse and shop with ease
A website with high-quality product images and videos that help visitors reach a purchasing decision.
A website with product information that is accurate and informative to help customers learn more about the product.
A well-managed multilingual website with the right images, titles, and product descriptions.
A website that is always up-to-date with its pricing and stock.
A website that brings in traffic as it's optimized and ranks well because of your SEO efforts and user-friendliness.
Additionally, most PIM software can easily integrate with different CMS platforms. Of course, you'll want to talk to your PIM provider about how they send product information to your webshop.
But with Plytix, for example, we use a Shopify connector that allows users to easily send their information to the platform in a matter of seconds. Or, you can use our Channels output to create a feed in the file format you desire such as CSV, XML, JSON, or XLSX, and send it to your different channels. And once it's set up, you can automatically update your product content, making product data management so much easier.
Here's a visual of how these products work together below.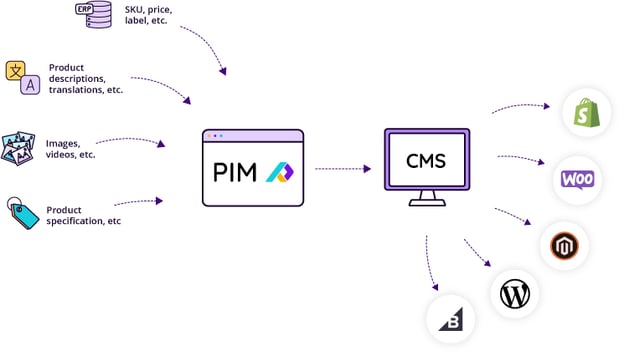 Final thoughts
A PIM and CMS complement each other perfectly. A CMS allows you to have an ecommerce website, while a PIM simplifies managing your product data and helps prepare and improve your product data so it's customer-ready for your CMS. Having both tools will help you reach your goals of bringing in more sales, creating a good shopping experience for customers, and efficiently managing all the sales channels you're on.
Want to read more about what ecommerce tools you should include in your tech stack? Download our free ebook here.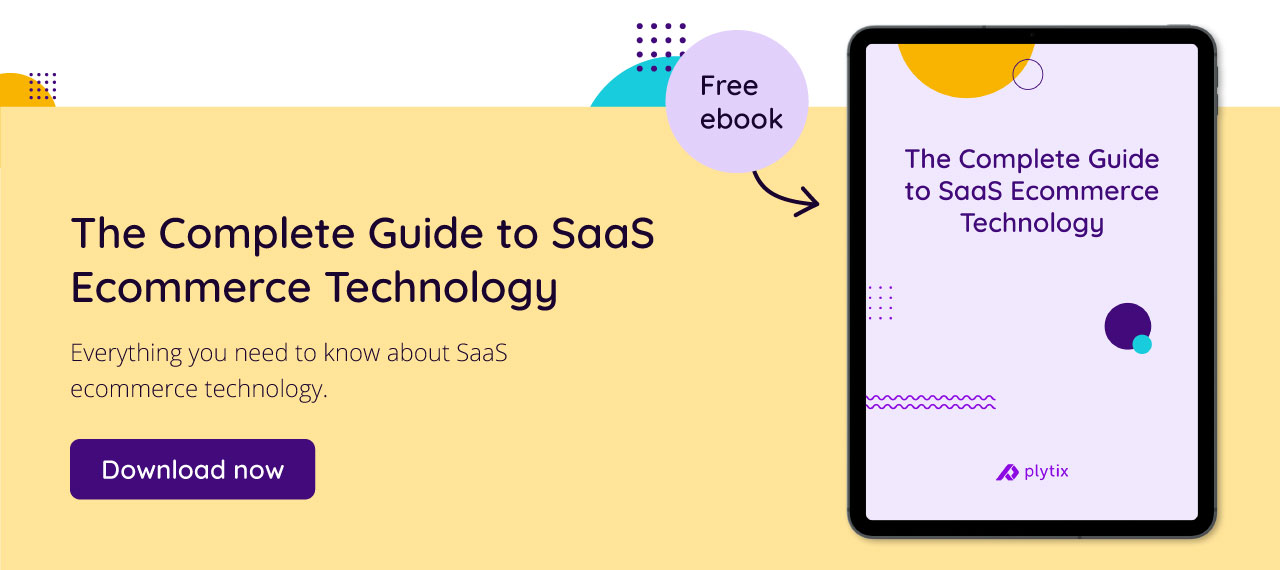 Ecommerce
,
Product Information Management