For the past year, omnichannel has been the rave of the moment globally. The majority of retail owners turn to this solution because it allows them to keep up with larger brands.
An omnichannel approach is a reasonable choice for retail businesses because it allows them to merge in-store and online operations. It also provides customers with a seamless experience at different points. Reports by Coresight show that 53% of European businesses adopted an omnichannel strategy to improve customer retention. Setting up an omnichannel strategy requires a lot of calculated effort. Mistakes can occur if you rush your decision or fail to account for all factors. This piece will look at possible errors that retail business owners should avoid.
1. Starting without an implementation plan
To set up an omnichannel strategy, you need to develop a plan that carefully details how to connect your business's online and offline presence. It should also include how to introduce flexibility into your marketing. The plan should cover the implementation of your omnichannel retail strategy, which, in the end, should provide an integrated shopping experience: through online platforms, brick-and-mortar stores, and all the other online and offline features.
The information gathered from online customer activity, and one-on-one relations will be a sound basis for your omnichannel approach. The implementation plan should then help you execute your omnichannel strategy smoothly, reducing customers' bad overall experience.
With your implementation plan, you should consider several offline and online parts.
Offline
The number of people that visit your brick-and-mortar shop
The type and quantity of goods purchased by customers
The general information gathered about customers
Online
The operating system that your customer service team will use to

deal with complaints and inquiries

. There are several channels to consider, such as email, phone calls, and live chats

The software you plan to use to process payments on your online store

The procurement and inventory management processes for your online stores

The type of customer information gathered through online interactions
When you consider all the above-mentioned variables in your omnichannel strategy, it's easier to understand the importance of formulating a plan. Your employees will play an important part during implementation, and it is crucial that you manage your staff effectively. This is important in the implementation phase but is equally important further down the road.
2. Choosing the wrong omnichannel platform
There are several omnichannel platforms, such as Callbell, B2Chat, Zendesk, and Sirena.
Find and choose the one that suits the needs of your business the best.
An unsuitable platform can restrict the growth and development of your brand, while a good one can spur your business into further growth. Different channels offer different advantages - for instance, Zendesk lets brands try out new marketing ideas, while B2Chat allows businesses to unify their messaging platforms. You have to decide which features are the most important and the most suitable for your business. It will determine the platform you opt for.
To find the right omnichannel platform, ask yourself the following questions:
Do you need the

benefits of a cloud-based solution

,

or would you prefer to stick to an on-premises-based software?

Do you want to provide better inventory access or customer care tools for a better customer experience?

What are the fulfillment methods that you'll find in the solution?

Does the solution offer a unique view of your inventory, or is it based on location?

Would the solution improve as the company also grows?
3. Failing to consider your audience
Your audience will engage with you in several ways and in different stages of the buying journey. However, you need to be able to connect seamlessly with them and identify their needs. For instance, you can learn about the enhancements needed to improve the customer purchase channel and ensure a better customer experience by carrying out an NPS survey after-sales. An omnichannel approach will bring your customers closer by offering more exposure to your physical store while drawing traffic to your online platform.
Your physical store and online presence are completely different, but your omnichannel strategy connects them. Nevertheless, you still need to be able to pinpoint your target audience. That's why it is important to study those people and gather information about them.
It would be beneficial to gather data such as the foot traffic in your store daily, weekly and monthly; how many customers visit your online store; which products customers buy when they visit the store, or which products they look at in your online store? These important metrics - and more - will give you a good idea about the audience you're dealing with.
You can then use this information to design custom marketing strategies.
By incorporating your customers' tastes and preferences into your strategy, there is a higher chance that they will convert into buying customers. For instance, if you realize that most of your customers prefer one-time purchases, don't waste time suggesting add-on products for them. When you are familiar with the important metrics related to your store, you will find it easier to design the omnichannel approach that suits your audience.
4. Poor implementation
Another mistake that can occur when setting up an omnichannel strategy is failing to follow through with the implementation plan. You must ensure that your brick-and-mortar and online stores function in tandem when implementing your omnichannel strategy.
Having your physical and online stores equally represented in your plan is the basis for successful omnichannel implementation. Finally, you will have an advertising channel that attracts both online and in-store shoppers at the same time.
The best way to guarantee a great online experience is to ensure that the customers who visit your online store get all the product information needed to make a conversion. For example, at your physical store, customers have the chance to check out the fit, size, material, and price.
Online, you can provide this information too and store it in a PIM system. Each product listing will need titles, descriptions, and images that mirror the experience they would get in person.
You can add value to your store by providing information about goods available in your brick-and-mortar. For example, a customer finds an item online, but they want to try it out first - or the size is not available online. Add information about the item's availability in the nearest store.
5. Failing to leverage the latest technology
Nowadays, automation and customization are some of the factors that you must consider and take advantage of. Your store's processes should be automated, both offline and online.
However, the processes also need to be customized for each customer.
Incorporating the latest trends into your strategy is also very important. Make use of automated services and artificial intelligence to customize the customer journey and help your brand sell with more relevancy. Through chatbots, augmented reality, and capturing online information, it's possible to determine exactly what your customers want to see.
Furthermore, many people will visit your website using their smartphones and mobile devices. As a result, you also have to adapt to the ecommerce technology that suits your target audience. Your online content has to be designed to fit the screens of these devices. Make sure you do enough research about the type of online content that your audience wants to see.
Conclusion
An omnichannel approach is one of the most effective ways of attracting customers to a business. When utilized by retail owners, it reveals the best features of your online and physical stores. It also ensures that both parts of your brand receive equal attention from customers.
Despite the benefits of this approach, many retailers still fail at implementing it into their business. To truly deliver an impressive customer experience, you need to be able to offer exactly what the customer wants. An omnichannel approach is a great way to achieve this.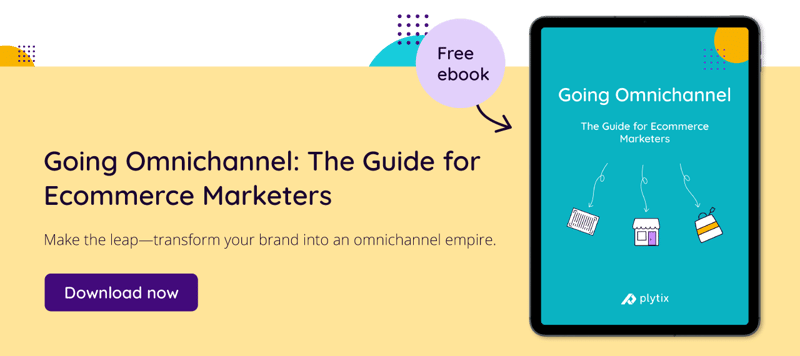 Omnichannel Commerce