Product catalogs are regaining popularity with direct-to-consumer (DTC) brands.
As they forge a direct path of connection with their customers, they're pushing investments towards printed catalogs. The challenge with that, however, is that print is not where your customers are. The ecommerce industry is evolving, and there are new shoppers in town who shop more online than ever before.
This is where you should be playing your cards.
Online shoppers want product information fast and in real-time. That's the nature of a digital-first world. If you're ONLY printing out catalogs, you're missing out on shoppers who prefer to consume information on mobile, tablets, or desktops. Now is the time to use ecatalogs to add value you add to your customers' lives.
Here's why you should care about online product catalogs:
1. You can tell your brand story to a new audience
Ecommerce is a battleground. You're competing with many other businesses like yours for the same target market. To differentiate yourself from the competition, we suggest using an online catalog as more than just a product marketing tool that showcases your products. Use it to tell a compelling brand story that will resonate and inspire a connection with potential customers. Once they connect with your brand, they're more likely to care enough about your business to buy from it.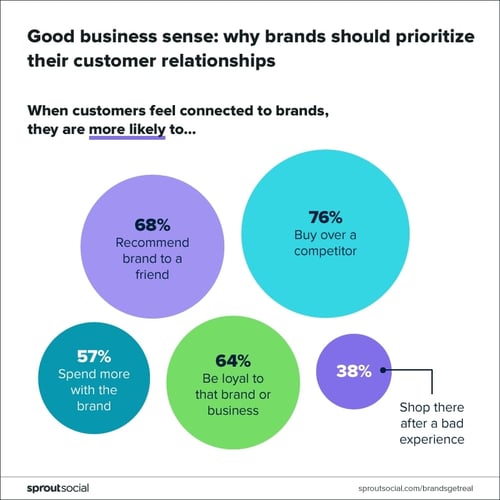 2. You can improve customer reach
With an ecatalog, you won't have a limited number of catalogs available for distribution. You can create catalogs and send them to as many existing and potential customers as you want. If they're optimized for mobile, even better. This way, you can reach a wider audience as customers can access them on any device. You can also send them through any channel, for example, social media or email.
3. You can increase customer engagement and sales
Customers cannot buy your products through a printed catalog—but they can with an ecatalog. You can easily direct your customers to products on your web store by embedding links. These links will take them to the exact product, allowing them to add it to their cart. No friction, just ease, and a super-fast shopping experience!
4. You can showcase new products, fast
When you have new products that you need to market, you won't have to wait for print production processes, which can take forever to finalize. The key is to draw a customer's attention towards your new products as soon as possible.
Now, this is something you can easily achieve with an online catalog. Plytix Brand Portals, for instance, allows you to create ecatalogs and send them out in a matter of minutes. This will help you free up time to focus on more important tasks.
5. You can cut down on unnecessary costs
When you use the right tool, the production of an ecatalog is so streamlined that it can be a one-person job or a collaborative effort with your employees. The choice is yours, but what's important to take note of is that you don't need to drop dollars on catalog design. You can create one without having any graphic design skills.
Not to mention, printing out product catalogs is a huge expense. Add to that the errors that are bound to occur and the unforeseen updates. Before you know it, you'll have to send out a new batch to production. By the time the new batch of printed catalogs arrives, your customers have already shopped with competitors.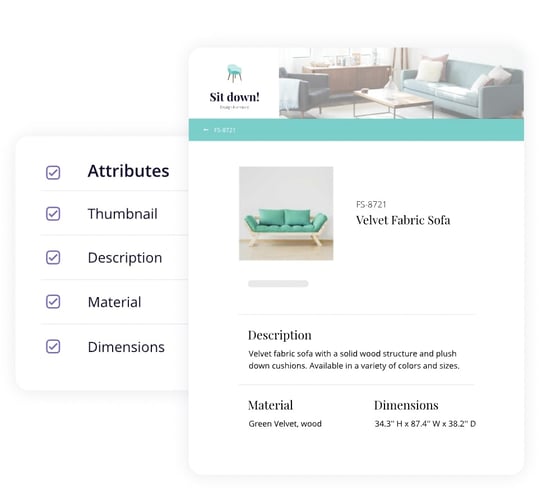 As you can see, online catalogs are cost-effective and very efficient in marketing your products directly to your customers wherever they are. But, to reap these benefits, you'll need to master product catalog management with a PIM system.
How to master product catalog management
You know that ecommerce shoppers care about rich content. That's because they have no way of physically seeing, touching, and feeling products the way they would in brick-and-mortar stores. So, they use product information to imagine what the item looks and feels like to be confident in their buying decision.
That's why it's crucial that you create rich product information that will help customers understand more about the products your brand sells, and help them pick and buy items a lot faster. A rich ecommerce product listing includes a detailed, accurate product name and description. Then, you can incorporate attributes such as sizing, pricing, images, and other value-added information. This is the type of content you need to add to your ecatalog to promote your products.
And that's where product catalog management comes in.
It's a consistent practice of creating rich product information to ensure;
Error-free product content for the catalogs
Correct information next to the right products
Correct content for mapped related products
Information management is not a once-off task—not only for your direct shopping channels but also for sales enablement tools like catalogs. At all times, you need to maintain the quality standard your customers expect from you.
Plytix PIM is the best tool for the job
For your catalog to drive the desired results, be it web traffic, social engagement, channel sales, or even a combination of these, you need the right tool. Plytix Product Information Management (PIM) software is that tool and much more!
By more, we mean that our catalog management system allows you to create digital catalogs using a simple drag and drop editor, automatically pulling information straight from the PIM. With Brand Portals, you can choose a catalog template that best matches your brand. Then, you can customize it with your logo, and add any fonts, colors, and images of choice. Once you've set out the foundation of what your catalog will look like, go ahead and insert the products you want to promote. (Remember to structure them in a clean, easy-to-read layout.)
Once you're done with your catalog, you can easily send a link to all of your customers instead of countless emails. The most interesting thing about our catalog software, besides the fact that it lives in the same place as your content, is that customers can select the products they're interested in and request a quote directly from it without having to go from one platform to another. What's even more impressive is that you won't have to worry about sending out a new link every time there are changes to the product—your catalog updates automatically. This way, your customers always have immediate access to your latest products.
Our Brand Portals module is included in our PRO plan and is also offered as an add-on to our standard PIM package. Download our features and pricing for a detailed breakdown of our offerings. To see our online catalog tool in action, sign up with Plytix for FREE and set up this powerful sales tool in a few clicks!