With evolving technologies, trends, competition, and customers' needs, the ecommerce industry is certainly keeping online sellers on their tippy toes.
In the last couple of years, we have seen impressive growth in the ecommerce market. Customers are more comfortable shopping online than ever before. Sure, the COVID-19 pandemic naturally encouraged this activity. But as more people return to brick-and-mortar shopping, they have not neglected online experiences.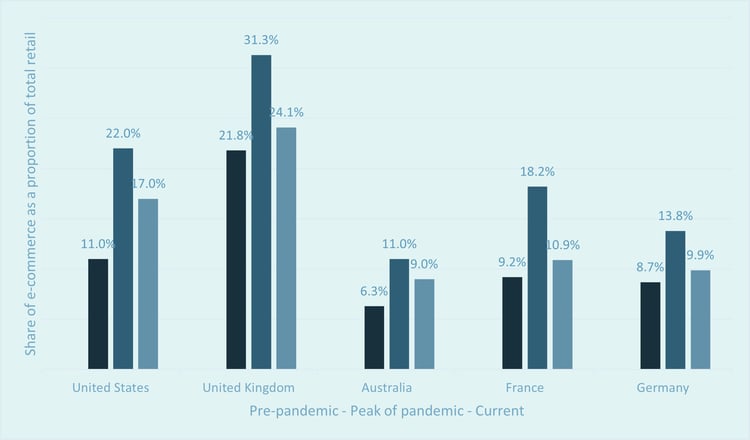 They have, in fact, come to love multichannel commerce. This is only one of the emerging trends that keep customers coming back ... (and retailers scrambling to keep up with data management). So, let's dive into 6 trends that will drive PIM adoption and push the PIM market up to a whopping $13.5 trillion by 2027.
1. Personalized products and experiences
Product personalization is referred to as the altering of a product according to a specific customer's need or desire. This can be anything from having customizable designs and products on t-shirts, pens, notebooks, gadget skins, and more.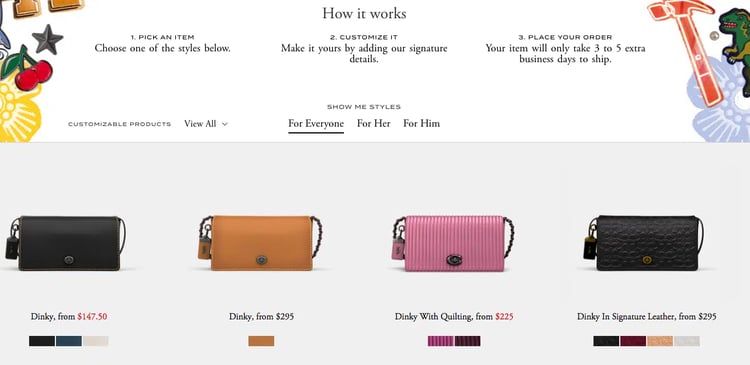 According to this study, 49% of American shoppers showed interest in purchasing customized items and 3% of customers are willing to spend more than $1,000 on "made-to-measure" products. In fact, 22% of online shoppers are ready to share their data if it means improved customer satisfaction. If you take it a step further and personalize shopping journeys from their products to the overall customer experience, you're bound to improve your customer satisfaction and experiences.
This is a perfect way for small to medium-sized retailers to grow their businesses. It can help SMBs stand out from their competition, give customers exactly what they want, and help attract new customers. Having an ecommerce product catalog allows you to store variations of items as well as product descriptions that inform customers about your product. You can also enrich a product's information so that your customers get an idea of the product, its use, and how it can benefit them.
2. Mobile commerce
Mobile commerce, or what is also referred to as "m-commerce," is definitely something you need to focus on for next year. According to this survey:
These stats show that mobile commerce is growing rapidly. That is why you need to have a mobile-friendly website with optimized product data. Depending on the ecommerce platform you use, you can add PIM as a direct integrator or a third-party connector. With some platforms, such as WooCommerce, for example, it's easier to create a mobile-friendly website as it's based on the foundation of WordPress. A PIM connector can help you store and optimize your product listing for mobile to ensure it's a profitable strategy for your business.
3. Social commerce
When creating a seamless shopping experience for your customers, social commerce is the way to go. People spend hours on their smartphones, and in 2020, 145 minutes of that was spent on social media per day. That's a lot of screen time! Today, success in ecommerce is about being where your customers are at all times, and modern customers are on social media. It's a no-brainer!
For example, Instagram has a 'Shopping' tab for users to explore and find new products, Facebook has a built-in store where users can shop their favorite products, and Pinterest has buyable pins to promote your items. Why not use these platforms to your advantage? There are a lot of opportunities in social commerce that can be a game-changer for online businesses, and with PIM, you can manage everything from one place: PIM. You can store all your images, videos, and marketing copy in PIM, as well as edit and optimize content in the same place.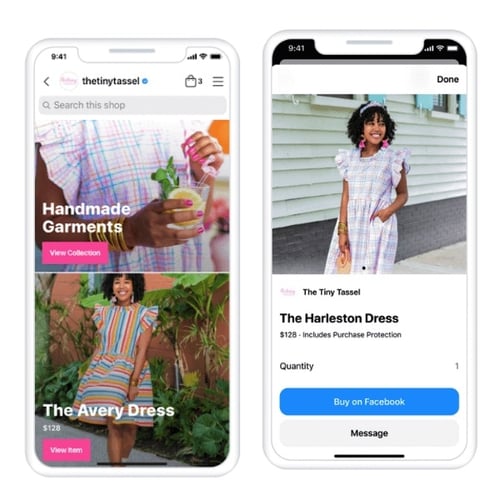 4. Cross-border selling
Forrester predicts that cross-border purchasing will make up 20% of the ecommerce market next year, with sales reaching $627 billion.
This alone should tell you that if you haven't considered cross-border selling, 2022 is the year you should add it to your ecommerce strategy. Now, when we talk about cross-border selling, we don't only mean selling on a popular marketplace such as Amazon who accounts for 13% of ecommerce sales worldwide. Creating a multilingual ecommerce store should be your need step—and here's why:
Businesses get to reach a wider audience, with 68% of online shoppers saying they'd purchase a store outside of their country
You'll attract the 60% of consumers that say they rarely buy from English websites
You'll become a globally trusted brand
Improve your bottom line
In PIM, you can store and update your localized content for both marketplaces and your website. This will make localization challenges easier to manage than in spreadsheets. Get it right the first time, and get your products to market faster.
5. Supply chain optimization
The new year isn't just about what you'll be doing to improve sales, but also how you'll manage to improve internal processes to deliver a better customer experience. Take the impact the latest global pandemic had on the supply chain industry. The latest global pandemic has uprooted everything; according to Invespcro, "57% of businesses have poor visibility across their supply chain".
This may have been an issue before, but now, it's an even bigger issue as store owners need to prepare for supply chain issues over the holiday season and prepare for sales after that. Sadly, the supply chain issues are set to stay awhile.
As it is, more businesses are trying to find ways to improve their supply chain strategy to ensure it's fail-proof regardless of the crisis that may arise. And while supply chain issues are far from being in your control, you can play your part by having a PIM solution that inherits product availability from your ERP, helping you see which products you can or need to promote. This way, you will always share up-to-date and accurate information with your supply chain.
6. Reliable tech stack
Let's face it, having an extensive ecommerce tech stack ensures you meet your ecommerce needs easier. It makes marketplace integration easier, helps you track useful analytics data, store digital assets, and more. But at what cost?
Having a range of tools becomes expensive and complex that often, instead of improving productivity, it slows everyone down. A study conducted by LogMeIn's GoTo found that an influx of tools and apps meant to help improve productivity can often be the reason why employees are distracted. And, close to 60% of workers felt that they were wasting more time having to switch between apps and tools for different tasks. While the answer isn't in not having a tech stack, but rather trying to consolidate it as best as you can and only keeping ones that:
Make your employees lives easier
Are relevant to what you do
Ones that are easy to use
One that integrates seamlessly with existing tools
With a tool like Plytix PIM, consolidation is possible, where product information is concerned. This PIM is a collaborative tool that is built to make working as a team easier. With DAM capabilities to store all your multimedia in one place, product analytics, and seamless multichannel distribution to online marketplaces, you're tackling multiple issues with one tool. This next-generation PIM is designed to allow SMBs an affordable way to flourish in ecommerce without needing to splash money on a tech stack. Work smarter and faster from the comfort of one platform.
Keep up with ecommerce trends with Plytix PIM
Adapting and keeping up with trends doesn't have to be a headache.
When you have product information management software (PIM), you have one central place for data that supports a single product throughout its lifecycle.
Our product information management system is the omnichannel solution you need to effectively share updated and accurate product information across multiple stores and sales channels. You can also rest assured that you're sending accurate information to manufacturers, product suppliers, warehouses, and throughout the supply chain. For more information, download and read this FREE white paper on How PIM adopters are outperforming the competition!
Ecommerce