There's a lot to consider when you're trying to keep modern-day customers happy. When you think about it, each customer is different and so are their reasons for purchasing products. One customer may purchase because they need a certain product to solve a pressing problem they have, while another will buy a product simply because they like it.
For instance, you may be selling the highest quality stoneware mugs on the internet, but if it doesn't come in different colors, you're not capturing all of the customers that land on your website. Some may purchase because they've been searching for a high-quality mug while others may leave because you don't have the mug in their desired color.
It's your job to make sure that your product meets your customers' needs and wants. Not only to bring in more sales but to improve their experience when engaging with your brand. This is where product variants come into play.
What are product variants?
Product variants are a set of products that have similar characteristics but with unique identifiers that separate them from each other. For example, a product can come in different colors, sizes, materials, scents, prices, or other more specific features. And, it can be applied to different stores. For example, Apple has different variants for each phone. Customers can decide which color, model, and storage size they want to buy. Whichever product you sell can have product variants to offer customers options to choose from. It's all about catering to their preferences, as product variants give them a more personalized offer and a wider range.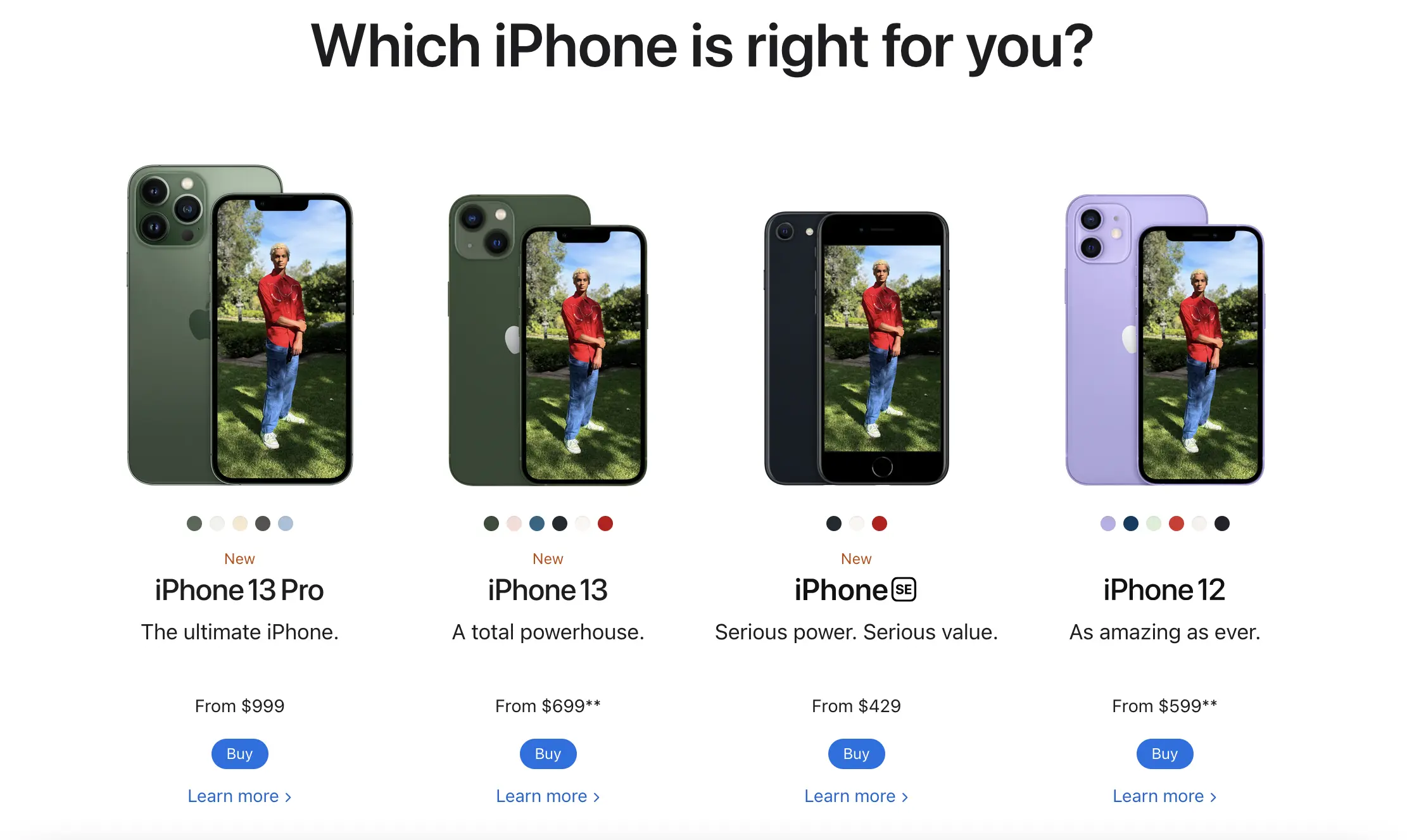 What are the benefits of adding product variants?
Adding variants to products can bring ecommerce entrepreneurs value and benefits. Here's how:
1. Increases clicks to your website
Research has shown that 63% of shopping starts online. This can be for research purposes before they head into the store or to complete the entire purchase online. And, when a customer is in search of a couch, they won't simply type in "couch" and go through the long list of options. They will try to narrow down their search by adding the color, size, and material, for example. So, their search may look something like a "brown leather three seater couch." Including variants such as; size, color, and material ensures that you help more customers see your product based on their search intent. Without variants, a customer may not land on your product as so many others will appear on a search results page. Customers don't want to spend hours researching, so they'll focus on the first page that shows up. Even if you have a physical store with different variants, your digital shelf needs to replicate that so that both your offline and online customers can see your wide product offering. That way they can take the decision of how they wish to engage with your business.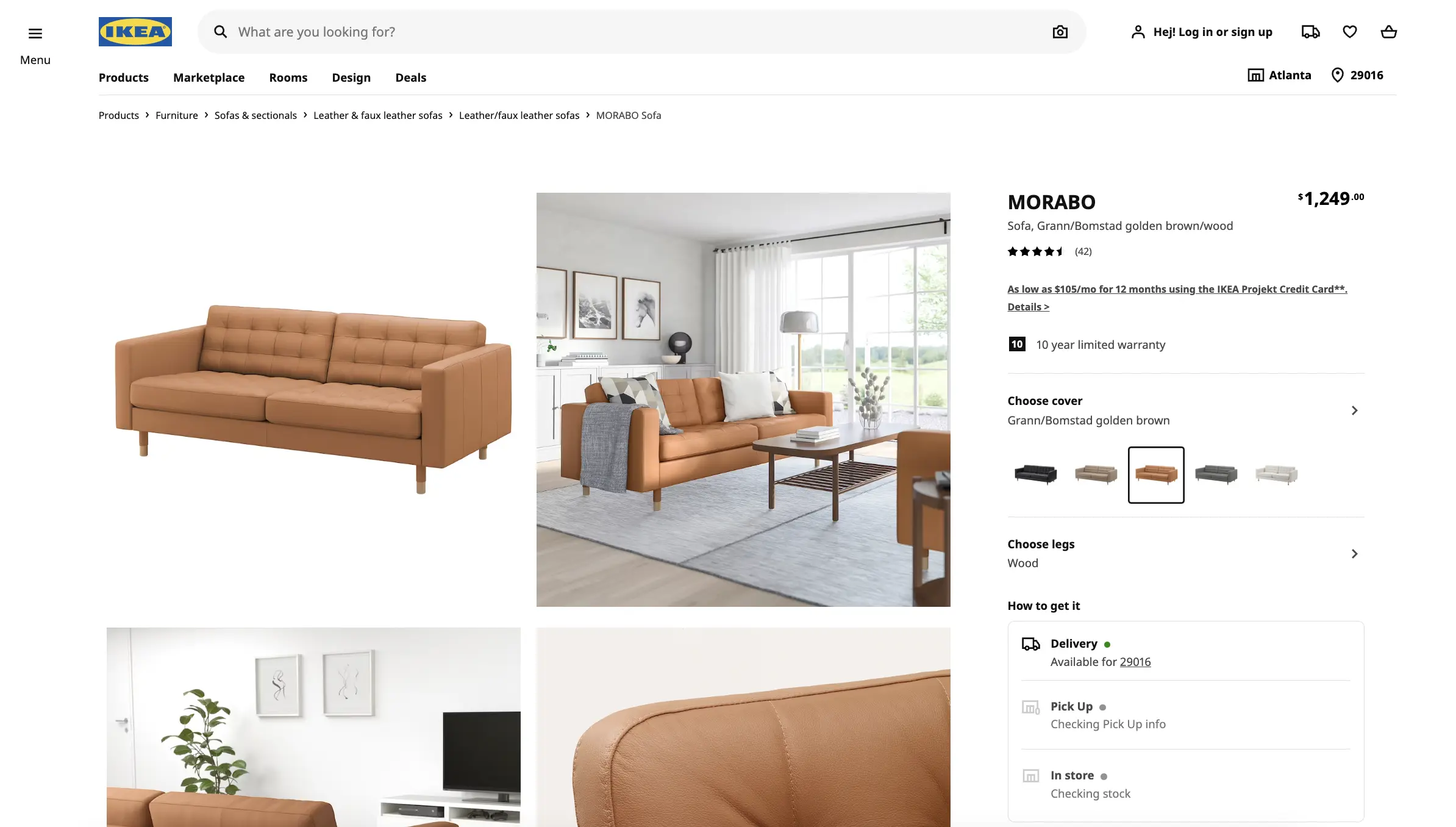 2. Gives customers options
Some people may argue that giving your customers choices can sometimes be overwhelming. This can be true as Waitrose's report on trends found that 64% of shoppers may feel overwhelmed by too many choices. Another recent consumer report discovered that 54% of consumers experience frustration by having an overwhelming amount of products to choose from. However, while these reports are true, some customers do want a variety of options to choose from.
It's important to appease both these types of customers. Let's use the couch example again. You can't possibly offer a couch in all the colors in the rainbow, but offering it in classic designs and colors that align with current trends may be a better alternative. When considering variants, think of trends and which ones would resonate with most of your target audience. Use all of your customer data to your advantage, so that you can offer them options they'd actually like.
3. Makes for better website navigation (and SEO!)
No customer wants to see separate pages of a single product. This is why product taxonomy is important as it acts as a road map to guide customers across various pages on your website. It also encourages visitors to stay and browse your products. Not to mention that it enhances the user experience, which in turn, leads to more sales and returning customers. With product variants, a customer won't have to browse your entire catalog to find what they are looking for (most won't stay that long). It's easier for them to see what they want and make a purchase. It is also helpful for your SEO efforts. When you have multiple pages for the same product, Google may see it as duplicate content, which is when the exact same content appears in more than one place. When Google crawls and sees the same content more than once, it can potentially lower your ranking.
4. Gives customers a personalized experience
Shoppers love being able to shop for things that fit their personality and needs. For some, it's a specific color while for others it may be prints, like zebra stripes or floral patterns. Marketers have even found that they get an average increase in sales by 20% when they implement personalization, and 77% of customers say they'd be willing to pay more for personalization. Having product variants is just another way of giving customers a personalized experience, as they get to choose a product that fits their personality and preferences.
It all boils down to a great customer experience
It's clear from the benefits above that product variants give customers an overall better experience with your website, product, and brand in general. This is essentially what every business should strive for as research shows that 74% of consumers are more likely to buy a product based on experiences alone. So, if you want to up your game, it's time to offer more variety when it comes to your existing product range. You can simplify this process with the help of a product information system.
One of the benefits of a product information management system is that it allows you to create variation groupings. For instance, if you're selling black hoodies, you can link variations of that product. This would look like you linking different colors to the parent product (which would be the black hoodie). In a PIM system, your variation groupings will be in plain view, easy to access, and you can edit accordingly before you send it to ecommerce platforms and different online sales channels. This makes managing additional information and images easier.
If you're curious about product database software such as our PIM tool, download our free ebook where we discuss how to find the right PIM software for you to make managing product information easier.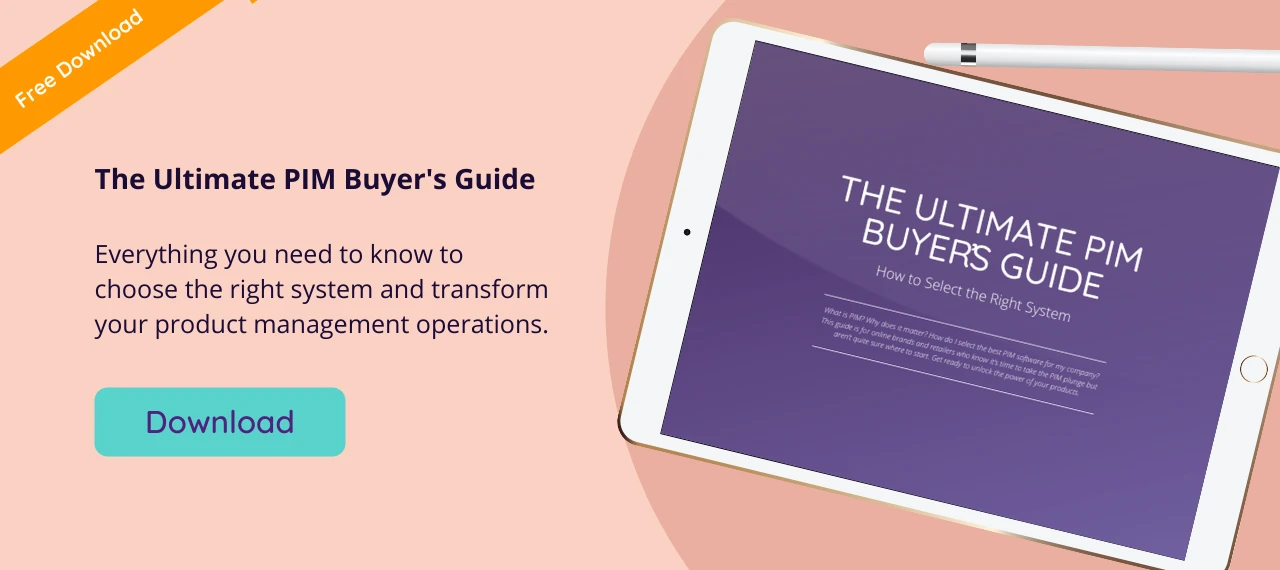 Product Information Management