Oh, deer!
The season of gift giving is creeping up on us—are you ready for the mad rush?
Hopefully, your products are.
In 2020, "the last holiday season saw two years' worth of growth in a single year, increasing by a whopping 32% from 2019 to reach $188.2 billion."
Now, if that doesn't light some FOMO under your butt, we don't know what will.
In the modern world, December is consistently the highest-grossing month for retailers. As much as Black Friday and Cyber Monday deliver peachy results, the festive season seals the deal. In the old(er) days, it was the norm for shoppers to dash down to their local mall and shop till they dropped. But due to the coronavirus pandemic and intermittent lockdowns, businesses have ramped up their ecommerce offerings, and it's become far more convenient to shop online.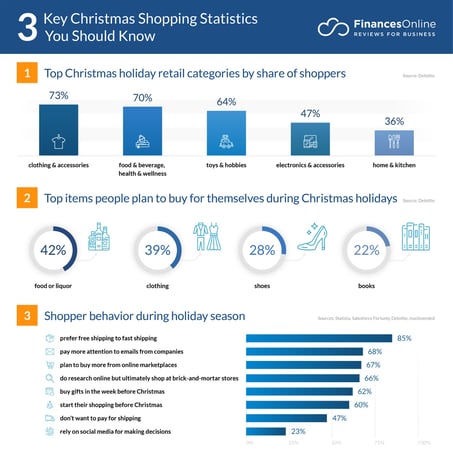 Depending on where your customers are located, nearly "44% of consumers won't feel comfortable shopping in person until they feel the pandemic is under control in the country or their area. This information alone should motivate you to improve your customer experience and rise above your competitors online. It's never too early to provide your customers with flexibility and convenience. But since we're focusing on the holidays, let's dive a bit deeper.
Here are seven areas to focus on during your holiday ecommerce preparation.
1. Inventory management
Since COVID-19's disruption in early 2020, businesses have had plenty of time to rethink their processes and deploy third-party systems to prevent stock issues. Last year, the lead-up to the festive season became a nightmare for retailers—and you can't blame them. Inventory management was chaos. Deliveries were delayed for weeks, and already inaccurate product content and human mistakes cost companies millions in poor product information management.
By investing in a single source of truth, such as Plytix PIM, you can manage all aspects of your ecommerce business in a centralized location. Unlike a traditional ERP system that limits you (and forces you to manually input data in other areas), our PIM complements those lacking areas. Everyone—suppliers, distributors, resellers, or wholesalers can view up-to-date marketing information in real-time.
A combination of both systems will enable your team to update product marketing information immediately according to inventory plans or issues. These updates will be communicated internally, and whatever marketing-related information you update in PIM will immediately reflect in your web store or sales channels.
2. Optimize for mobile traffic
During the festive season, your web store will likely be flooded with eyes.
Well, more than usual, at least.
According to this report, 52% of shoppers in the UK are buying gifts on their mobile phones, and to show you just how prominent mobile is in the ecommerce buying experience, mobile accounts for more than 65% of all ecommerce traffic compared to other devices. In saying this, there is no room for error, such as poor-loading mobile sites with content that isn't optimized for mobile viewing.
Since you can anticipate more than half (52%) of your customers to be scrolling through their phones, it's crucial to adopt a mobile-first mindset to support that.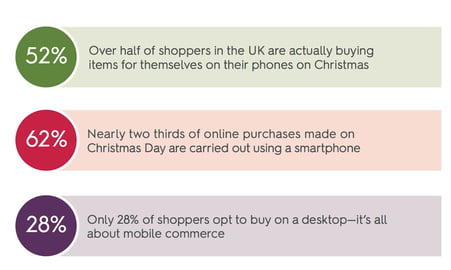 3. Payment, shipping, and fulfillment
As much as an appealing product catalog with rich product information is important, what's the point if you can't see the return on investment through sales? Poor sales are often a result of miscommunication in payment, shipping, or fulfillment processes. Why? Customers want the nitty-gritty upfront. If a customer is hit with surprise fees when they reach their cart, they'll abandon their purchase.
While fulfillment is often overlooked, it's crucial to your success. It doesn't matter if you're selling on a single web store or on multiple channels; you need a clear plan on how to ship and fulfill orders. Take Amazon, for instance: 40% of US consumers receive at least one Amazon parcel a week. This is a prime example of the competition web stores (and other marketplaces) face when it comes to delivery. It's difficult to compete against big names with processes that work.
Digital consumers are driven by same-day shipping and clear conditions. When you derail their journey with limited options, consumers will be reluctant to make a purchase. The same goes for payment gateways. According to this article, the preferred payment method of global online shoppers is eWallets (36%), followed by credit cards (23%) and debit cards (12%). Plan ahead and provide convenient solutions that make purchasing easy to avoid disappointment.
Whether you choose to handle fulfillment processes in-house or outsource them to affordable third-party providers, make sure your teams are aligned for the festive season. To manage all information, consider centralizing your data in a Product Information Management (PIM). This modern tool is designed to break down silos, enhance collaboration and keep communication channels clear. Every permitted user will have instant access to information and updates in real-time.
4. Omnichannel support
Although 40% of consumers now prefer self-service over human contact, consumers still expect businesses to be available 24/7! If a customer encounters an issue during their purchasing process or they need a question answered, you best be at their beck and call. And that's where omnichannel customer support comes in. Show your customers that you're there for them on every channel. Be prepared to answer questions and resolve issues on multiple channels quickly. Be it via phone call, social media, chatbot, or in-app, work hard on turnaround time. Keep any communication between 24-48 hours to maintain a positive experience.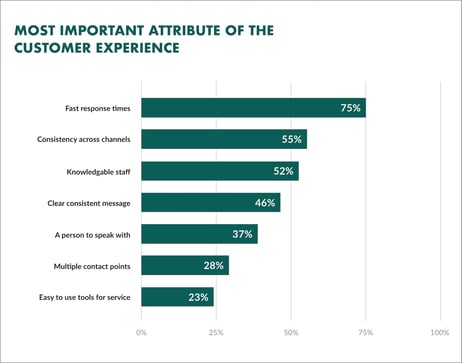 5. Multichannel sales
Not using a multichannel approach now (or over the festive season) is a missed opportunity. Customers are shopping around to find the best deals at pocket-friendly prices. And one thing's for sure, they're not just looking at your web store.
To succeed this holiday season, you need to go multichannel. Maximize your ecommerce efforts and feature tailored products from your catalog on new sales channels. Before you dive in, take the time to analyze the most effective platforms to see where your product/s will reap the highest rewards. Once you're ready, start optimizing your product information to support these sales channels.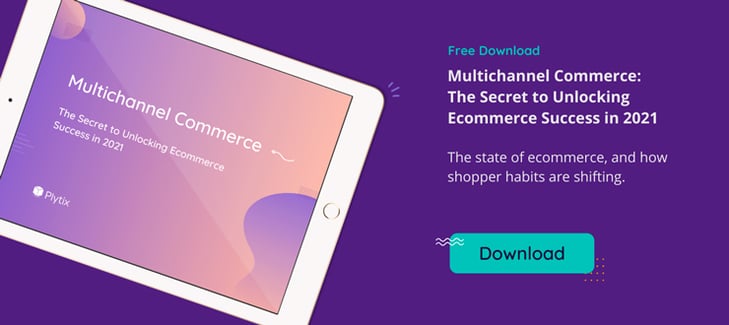 By spreading your Christmas cheer and leveraging social media and marketplaces, you have a higher chance of getting your products in front of a global audience.
6. Personalization and taxonomy
Savvy shoppers want to browse and purchase online with as little friction as possible. They're self-sufficient in their ways and they're not looking to be disrupted by poor product taxonomies or a complex path to checkout. Apart from that, they also want you to serve up information tailored to their needs.
This is no longer a nice-to-have but rather an expectation.
Personalization is so important that a total of 83% of customers are far more willing to share their data to enable a more personalized online shopping experience. It's a tactic where "89% of marketers have reported that using personalization resulted in increased revenue." Pretty impressive, right? Just by gathering the relevant information from your customers, you'll be able to understand how they search and interact with your website. This customer information can then be used to develop stronger taxonomies for your web store.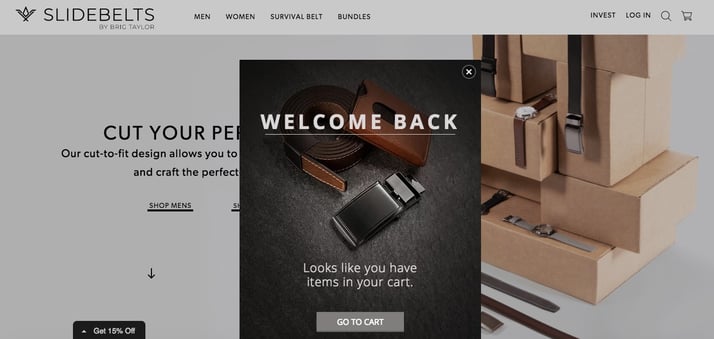 If you're a small-to-medium-sized online business competing against corporate giants, personalization is a secret weapon to chasing your goals and connecting with customers on a deeper level. Just by understanding your unique customers' buying patterns and behaviors through data collection, you can increase customer loyalty, sales, and revenue growth over the festive season and beyond.
Here are eight tips to consider in your festive personalization strategy.
7. Product information
Above all else, focus on your content. There are many factors that contribute to the success of an ecommerce store, but one that rings true is your product information. Optimized product content provides Google (and other algorithms) with the right signals to prioritize your pages. And, of course, along with that, the content displayed on these pages will attract your customers and encourage sales. Be transparent with the product information you share, and provide as much detail as possible for consumers to feel confident in making a purchase.
Optimized information displayed on your web store should be synchronized with the relevant sales channels your products are on. You can do this with an innovative PIM tool, also commonly known as catalog management software. By using this data tool, you can maintain consistency across every touchpoint and speed up time to market on products. In addition, you can centralize, manage, and syndicate content on an ongoing basis and use it as a central hub to edit marketing assets in real-time. Oftentimes, businesses tend to link their ERP systems to PIM and merge capabilities into one single source of truth. Be it inventory updates or data for selling, you can manage everything in one place.
The time is now!
Get your ducks in a row and prepare to offer your customers the best customer experience this holiday season. It's a given that mistakes happen and busy times can be overwhelming, but if you focus on the above tips, you'll be able to respond resiliently to any hiccups. Avoid the festive scaries and keep your customers happy across multiple channels; consider automating mundane tasks to improve customer service and show people why they've chosen to shop with you.
Sign up for a FREE PIM with Plytix today—no credit card needed. Get started to see how PIM can help simplify your life and boost your revenue with little effort.