Omnichannel retail—or the practice of creating an integrated, personalized shopping experience on each online and offline channel where a consumer may shop—is completely reshaping the way businesses market and sell their goods.
It only makes sense that the way we measure our business success in an omnichannel world needs to change, too.
For too long; in-store, online, and every kind of seller in between has been using the same set of key performance indicators (KPIs) to measure business health and growth. But these one-dimensional metrics simply aren't effective when taking multiple marketing and sales opportunities—and their impact on each other—into account.
It's time for everything—including your business success metrics—to go omnichannel.
Here are the omnichannel measurement metrics and methods the modern ecommerce marketer, manager, and business owner need to succeed.
The Holy Grail Omnichannel KPIs You MUST Monitor
One of the blessings, and perhaps curses, of upgrading to an omnichannel business model is the whole new world of data it places at your fingertips. Unfortunately, all that information can actually end up doing you more harm than good if you let it overwhelm you without getting any meaningful insights out of it.
Tracking KPIs in an interactive, omnichannel business is complicated. That's why it's so important to make sure you've got the right metrics for the job. With these new KPIs, you should be able to see past simple stats to understand the intricate story of the shopper's experience from awareness to conversion and, hopefully, beyond.
Awareness KPIs
In the awareness stage, you can look at traffic generation to get an idea of how many unique visitors you are attracting to your website, social channels, and so on.
Visit rate then calculates how many times one specific visitor has landed on one of your channels over a certain period of time.
By combining these two metrics, you can actually see if your efforts to attract more of the right consumers are paying off.
Engagement KPIs
Need to understand how successful your customer engagement efforts are? Length of visit is a great place to start. Beyond that, you can dig into how many product recommendations and offers per visit a digital shopper engaged with.
Ultimately, conversion rate on product recommendations is the be-all-end-all indicator that you were able to successfully customize your content to the individual's needs. In other words, conversions on recommendations tell you your engagement campaign is a hit!
Conversion KPIs
The rate at which you can convert casual shoppers into paying customers is of course the most obvious and accurate indicator that you're doing something right. It's no different with an omnichannel business model, except that you want to measure the conversion rate across channels to get a full understanding of each shopper's patterns and what contributes to their purchasing decisions.
You'll also want to keep an eye on cross-channel basket size just to see what you can learn about channel-specific habits and what you can do to grow basket size across the board.
Loyalty KPIs
If you've gone omnichannel, chances are you already know word travels fast online. Monitor omnichannel advocacy metrics like reviews, ratings, and recommendations to make sure customers are satisfied—because a happy customer is a often a repeat customer.
Lifetime value (LTV), tracked across channels, is another great way to determine customer loyalty levels. This metric shows the revenue a shopper has generated during their entire "lifetime" as a customer of your business. The higher the LTV, the stronger the loyalty.
Retention boils down to the number of customers who make a second transaction within a certain period of time.
And, when Harvard Business Review tells us acquiring a new customer can be anywhere from 5 to 25 times more expensive than retaining one, it's time to start taking this metric damn seriously across every single channel.
Want to get the low down on the 10 most important omnichannel ecommerce KPIs and how to measure them? Click below to download our ecommerce metrics ebook for free—no credit card or obligation required. But you better act now, because these 25+ pages of goodness from our team of former-Googlers and full-time ecommerce junkies won't be free forever!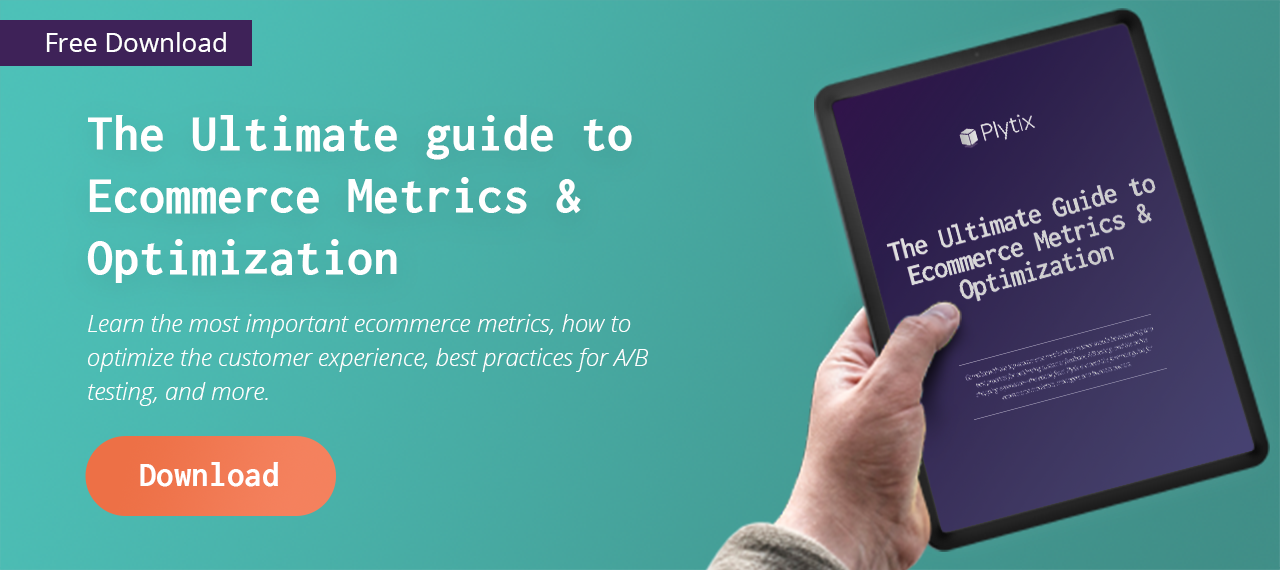 A Guide to Totally NAILING Your Omnichannel Measurement Strategy
You know why omnichannel measurement is a must and you've dialed into all the right KPIs. Here's how to bring it all together to make sure your omnichannel measurement strategy is on point to fuel your success.
Lock Down Your Attribution Strategy
The whole point of omnichannel measurement is to understand and build upon the campaigns that are working and the channels upon which they're working—right? As such, it's uber important that merchants scrutinize and tweak attribution results until they're able to clearly communicate which investments are generating the best returns.
Make Sense of Digital-to-Physical Shopping Experiences
If you're tracking KPIs across both digital and brick-and-mortar locations—congrats, you're omnichannel-ing (yep, that's a thing now) with the best of 'em!
The ability to combine digital metrics with geographic data is powerful, as it can help you understand the effectiveness of features like allowing customers to buy online and pick up in store. The point isn't to extract which source accounts for each dollar of revenue, but to make sense of digital-to-physical metrics so you can geographically target marketing, messaging, and offerings.
Understand The Digital Activities That Happen In-Store
More than ever, shoppers are using their devices to supplement the in-store experience. By understanding why, how, and when this happens; businesses can determine whether and how much to invest in in-store technological implementation such as kiosks, WiFi, devices and apps for associates, location-based offers, and beacons or geofencing for offers at the store level.
Monitor Customer Service Across Touchpoints
Time on phone and other old school customer service metrics aren't going to cut it as CS moves from business hours and call centers to around-the-clock, digital communication. Update your KPIs to measure and monitor customer service and satisfaction via live chat, social media, and even self-serve knowledge centers.
Invest in Cross-Channel Customer Identity
We get it, gaining and keeping a true 360-degree view of the customer is tough. Like, really tough. That's why we're not going to tell you to go it alone. Instead, invest in tools that help your organization unite data so that you can identify and monitor customer interactions across channels.
We don't think it's possible to overstate the importance of going omnichannel for the small and medium-sized retailers who need to remain relevant in an increasingly competitive retail environment.
If you're feeling overwhelmed, the Plytix team of ex-Googlers and full-time omnichannel ecommerce nerds can't wait to lend a hand. Get started with your today, reach out to our amazing customer support team, or download our free guide to going omnichannel and expanding your ecommerce business beyond your website.
In our guide, you'll find loads of information and tactical advice on:
The basics of omnichannel retailing, what it means, and how it works
Consumer habits that are driving demand for omnichannel retailers and brands
How omnichannel best practices drive revenue, improve margins, and boost sales
Other brands who have made the leap and how you can move forward with your omnichannel strategy
Download it today. No strings attached.