Pretty much any retailer who's managing two or more sales channels will agree that one of the biggest challenges in modern ecommerce is keeping listings accurate, engaging, and up to date simultaneously.
We've come a long way from handwritten price tags and the buddy discount at grandpa's hardware store. Today, online brands and retailers aren't just racing to keep up with competitors and pricing trends, they're also striving to provide product information that meets high expectations on an ever-growing number of channels like social media, web shops, comparison shopping engines, marketplaces, brick-and-mortar locations, and more.
That's why good ecommerce product catalog management is no longer a "nice to have"— it's an absolute must. Allow us to refresh your memory on the catalog management basics and dig right into the compelling reasons why it's really time to start giving a sh*t about your product catalog management strategy.
The Ins and Outs of Product Catalog Management
At its core, a product catalog is a detailed list of your inventory. It's where an (organized) retailer manages not just products but related information such as imagery, descriptions, specifications, availability, pricing, shipping info, and whatever else is pertinent.
Product catalog management is the strategic process of keeping all these product details accurate, consistent, and engaging across every single sales and marketing channel. The importance of a product catalog is two-fold.
First, it helps keep you and your staff safe and productive as you expand your digital sales and marketing strategies across new and different channels. Secondarily, it provides shoppers with the kind of information and experience they're looking (and hoping) for when making a purchasing decision.
Now that we've graduated from product catalog management 101, let's move on to a more advanced course: Why you really should give a sh*t.
6 Reasons to Give a Sh*t About Catalog Management
The Internet of Things (IoT) consists of a "web" of devices including everything from home appliances to wearables, voice assistants, and plenty more. Currently, this system of interconnected smart devices, which are often connected to both the internet and to each other, consists of 27 billion devices.
Today's average American household contains 5 of these IoT devices. Three-quarters of Americans are using them to go online every single day. Can you guess what they're doing there? Shopping is one of the most popular online activities.
You can either drown in your own disorganized data or float to the top with the help of awesome product catalog management.
An Organized Product Catalog Makes Work More Productive
Ecommerce marketers, content managers, and small business owners know that work can't be all fun, all the time. Uploading and updating product information is simply part of the job. However, as the number and complexity of SKUs increase, ecommerce data entry can quickly become a full-time job. And that's neither fun nor productive for anybody.
In Product Information Management: Theory and Practice, Abraham Jorij writes that companies spend about 25 minutes per SKU when they have to manually update data. That's 20 human months for every 10,000 SKUs! With the help of a product information management (PIM) platform, businesses could cut those 25 minutes per SKU down to just four. By investing in product catalog management, businesses can earn back 20 minutes for every single product. And that makes every area of your business more productive.
Consistent Product Catalogs Cut Returns, Boost Retention
40 percent of consumers have returned online purchases because the details about the products didn't match what they received. 30 percent have abandoned their carts due to lacking product descriptions. A whopping 86 percent of shoppers even say they wouldn't make another purchase from a retailer who provided poor product data just one time.
Product catalog consistency isn't just something that would be nice to have once all the other, "important" strategies are sorted out. It's a must for reducing costly returns, increasing valuable retention rates, and overall growing your bottom line.
Product Catalog Management Powers the Omnichannel
A well-managed ecommerce product catalog helps retailers provide rich, consistent information that's optimized for every channel on which a consumer surfs. And that's exactly what the modern consumer is looking for when making key purchasing decisions.
30% of adult online consumers in the U.S. say they'd consider buying from an online store they have never purchased from if the retailer simply provided detailed product information. Not only is a strong product catalog preferable to consumers, but it also ranks higher in search engine results and is easier for shoppers too, well, shop when they do find it.
When you implement product catalog management that provides a flawless omnichannel experience, customers will start to choose you over your competitors—now and in the future.
A Well-Managed Product Catalog Instills Trust
All of us have suffered from the main downside of purchasing products online—not being able to touch, feel, or try something for ourselves before purchasing it.
While product catalog management can't solve this downside, it can help negate it by providing rich details that give the shoppers a clear, in-depth representation of each product. Upfront, this strategy shows consumers that you truly care about what happens during and after your shopping experience. In the long run, this attention to product catalog management instills trusting and returning shoppers.
An Optimized Product Catalog is Great for Growth
Product catalog management that functions like clockwork provides the best foundation upon which online brands and retailers can grow their businesses.
Why? Because a strong product catalog management strategy allows sellers to scale up their offerings without losing their heads trying to keep up with changing and growing data.
With a kick-ass strategy already in place, sellers can seamlessly add new SKUs and push new products to various sales channels without overwhelming their process or their team. Simply put—when your product catalog management is tidy and effective, your growth efforts will be, too.
Product Catalog Management Makes Partnerships Profitable
On the topic of growth, another great strategy is to partner up with suppliers and wholesalers to find awesome new products that fit your brand and increase the breadth of your catalog.
However great these partnerships are for business, it's a fact that data from outside partners are rarely optimized for the variety of sales and marketing channels in which you operate.
For merchants that are handling product catalog optimization by hand in a one-off fashion, the challenge of enriching or even simply standardizing product data can be enough to scare them off of making profitable partnerships. But sellers with strong product catalog management strategies are empowered to work with new suppliers and wholesalers to scale their businesses without sacrificing money or sanity.
PIM For Product Catalog Management
At the end of the day, your product catalog forms the foundation of your business.
The strategy that you use to manage this catalog on ecommerce platforms is the backbone of maintaining and growing your online business. But today, that all-important product catalog management strategy is getting harder than ever.
Not only can each product have up to 200 attributes, but each channel also comes with its own set of regulations for how they should be displayed. Amazon's product listing rules are different from eBay's, which are different from Google Shopping's, which are different from your own website's, and so on ad infinitum.
Thankfully, there's a cutting-edge software tool on the market that was designed specifically to help online brands and retailers tackle product catalog management effectively and efficiently—PIM.
PIM, or product information management, platforms were created specifically to streamline the process of uploading, standardizing, publishing, and continuously optimizing product information on every sales channel. PIM is fast become a necessary element of the tech stack for growing retailers with lots of SKUs who sell on different channels and work with outside suppliers.
In fact, insiders at various comparison shopping engines and marketplaces have revealed that it's only a matter of time before they begin to require that all product data be sent to their platforms via a certified data partner such as a PIM platform.
If your product data is drowning you rather than driving growth and revenue—it's high time you took a look at PIM to manage your product catalog.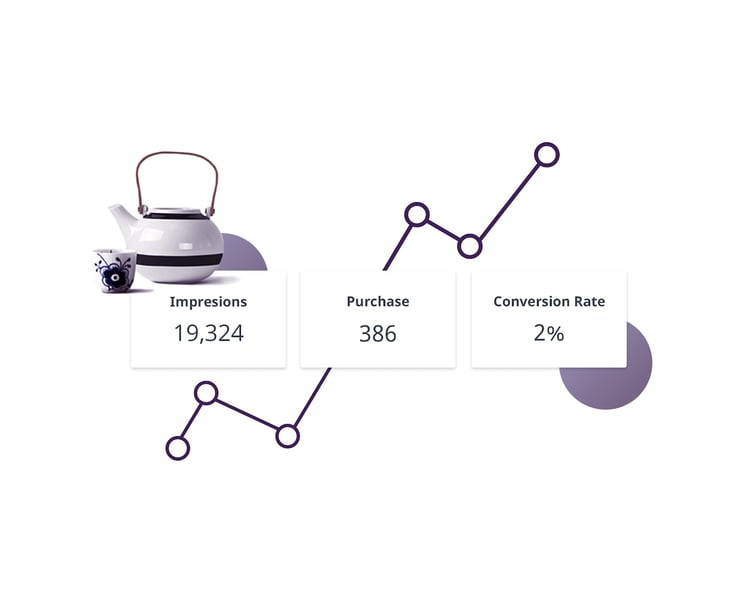 To centralize, optimize, distribute your product information, get started with Plytix! Our team is dedicated to providing friendly support and increasingly robust tools (now adding product analytics) that'll ensure you'll always have the rich, engaging, and consistent information your consumers have come to count on.