While we love a little retail-related drama as much as the next team of ecommerce experts, it's time to admit that the "retailpocalypse" headlines that continue to crop up in mass media may be a bit of an overstatement.
From an insider's perspective, we can guarantee that neither digital nor brick-and-mortar retail is actually going up in flames. They are simply changing—and in a way that could be very beneficial for those who choose to invest in ecommerce sales in particular.
Let's explore what people mean when they cry over the retail apocalypse, what you should really expect, and several reasons it actually signals a positive turn for retailers who bring ecommerce into their omnichannel strategy.
The "Retailpocalypse" Isn't What You Think It Is
I guess we can't be too mad at whoever coined the term "retailpocalypse" considering the rash of shutterings we've seen from established retailers in recent history.
Just look at two massive U.S. brands—in whose stores some of us may remember spending countless bored childhood hours shopping with our parents—who filed for bankruptcy in 2018: Sears and Mattress Firm.
While these bankruptcies and large numbers of store closures hitting Southeastern Grocers, Macy's, J.C. Penney, Bed Bath & Beyond, Lowe's, Shopko, Dollar General, and even Starbucks (!) paint an alarming picture, in reality the only brands that are facing extinction are those who refuse to change with the times. Retailers who develop omnichannel sales and marketing strategies that incorporate ecommerce elements will excel right along with today's digitally-born competitors.
The percentage of online sales out of overall retail sales ranges from 2 percent in grocery to 20 percent in apparel to the majority percentage in music, books, and other markets where digital transformation has all but rendered physical goods obsolete. And for expensive purchases like cars and appliances, U.S. consumers still prefer to shop in person.
Brick-and-mortar is far from dead, but retail itself is definitely changing. And it's changing in a way that will give ecommerce sellers a leg up.
5 Reasons the Retail Apocalypse Will Benefit Businesses That Invest in Digital Sales and Marketing
These five reasons prove that retailers who fold ecommerce into their omnichannel sales and marketing efforts will pull ahead in 2019 and beyond.
Provide the Personalization Customers Crave
Today, three-quarters of consumers say they're frustrated by irrelevant on-site marketing content. They expect brands to anticipate their needs and reach out with relevant suggestions—before the shopper even makes first contact.
Thanks to AI and other technology, people are used to receiving tailor-made experiences on social channels like Facebook, streaming services like Netflix, and major digital marketplaces like Amazon. Simply put, consumers crave personalization from retailers, too. And why shouldn't they?
They're the ones footing the bills!
With this supposed retail apocalypse upon us, it's important to realize the winners and losers won't be determined by products or prices. Instead, they'll be determined by the kind of customer experience they provide. And while there are plenty of ways to go about crafting a great experience, the crown jewel is omnichannel personalization.
Omnichannel personalization is table stakes. Where else can one gather and effectively use shopper data to provide one-of-a-kind experiences but via shiny, new digital sales and marketing channels?
Ecommerce is The Best Medium for Delivering the Experiences Consumers Demand
The typical American household contains 5 internet-connected devices and nearly 80 percent of Americans go online on a daily basis.
Because consumers are online all the time, they expect businesses to be, too. Eighty percent of consumers want a response within six hours of sending a message to a company via social media. Over half expect a frictionless flow of information between brand channels and near three-quarters are frustrated when their shopping experience seems impersonal.
Consumers want the convenience of browsing and comparing products and services without ever having to leave their homes. They want always-on customer service and the perfect product shipped right to their doorstep. They want shopping experiences that are tailored to them—both online and in-store.
Blaming the widespread downsizing of brick-and-mortar businesses on online shopping is the easy way out. Physical retailers are perfectly able to remain competitive as long as they invest in the technology to deliver on digital consumer demands.
Ecommerce Shops Tend to Have a Lower Overhead
Renting or buying physical space is a major expense. One that unfortunately grows along with the success of your business. In comparison, the price of even an enterprise-level ecommerce platform is much cheaper. This gives companies that may have been held back by overhead costs a better chance at succeeding.
However, one must remember that ecommerce businesses do have one unique expense that impacts them more heavily than physical stores: Returns and the associated fulfillment, labor, and logistics.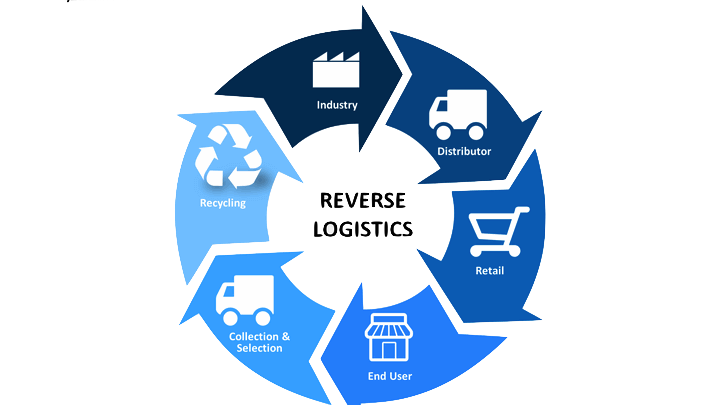 Over 40 percent of consumers buy variations of a product with the intent to return them. Nearly 90 percent report they've returned an online purchase in the past three years.
While some degree of returns is the new norm in online retail, nearly half of them are a result of products not matching consumer expectations. Adopting PIM software to deploy engaging, consistent product information that sets accurate expectations can go a long way in sidestepping the return crisis that may put some of your less-savvy competitors under.
Brands With an Online Presence Can Reach Wider Audiences
One awesome thing about the internet is that it makes it so much easier to spread the word on a larger scale.
Traditional brick-and-mortars can only interact with consumers in their immediate proximity. But by incorporating digital sales and marketing tactics, they have the opportunity to win business from all over the world—a major win for businesses operating in a specific niche or rural location.
Online Shopping May Soon Outpace In-Person Spending
When we say ecommerce "only" accounts for less than 10 percent of all retail sales in the U.S., it may sound like our argument in favor of online retail is bunk.
However, online sales are growing at a rate of about 15 percent every single year. This is more than three times the growth of retail on the whole, which comes in at 4 percent growth annually. And with worldwide ecommerce sales projected to reach trillions over the upcoming years, it's clear that online shopping is becoming one of the most popular online activities. If trends continue, it could very well outpace in-person shopping in no time.
Beat the Retailpocalypse by Developing an Omnichannel Ecommerce Strategy (It's Simpler Than it Sounds!)
The retail apocalypse that's been popularized in the media isn't quite what you think it is. Rather than the end of retail, it's a shift—one that, as we've demonstrated, could be very beneficial for retailers who choose to invest in ecommerce.
If you're a single-channel retailer looking to branch into the ecommerce world, we highly recommend you check out our free ebook Going Omnichannel: A Guide to Expanding Your Ecommerce Business Beyond Your Website.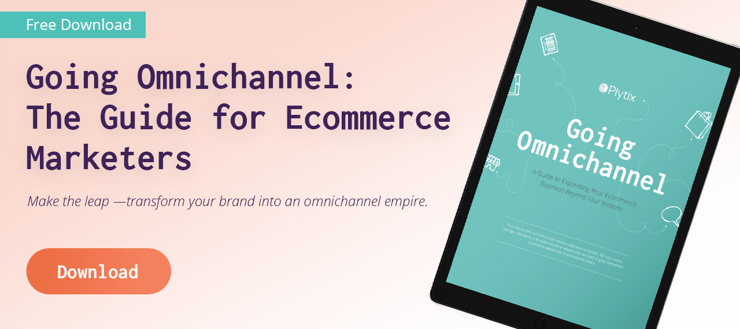 And if you want to go digital without losing your mind or your money, we also recommend you start thinking about a product information management (PIM) platform that helps centralize, optimize, distribute, and analyze your product information so you can provide the kind of shopping experience consumers crave.
You can try out Plytix, one of today's most affordable and user-friendly PIMs. Please don't hesitate to reach out with any questions. We didn't earn the Best Customer Support award for two years running for nothing!