One of the biggest challenges today's ecommerce retailers face is the near-constant emergence of new channels and digital touchpoints.
We're truly living through the digital age, and the already almost limitless number of places where retailers can market and sell their products is constantly growing. How do you, as an ecommerce brand, stay on top of new channels — and get your products ready to market and sell in them before your competition does?
With the announcement from Facebook that it's launching Facebook Shops, a set of new tools to help online retailers more easily market and sell their products on both Facebook and Instagram, these challenges are likely at the forefront of a lot of brands' minds right now. Is your store ready to take advantage of these new tools? Are you ready to take advantage of all new tools and channels that arise?
If you're scrambling to get ready to sell with Facebook Shops, you're not alone. But one tool can help you be better prepared to jump on new marketing and sales channels a lot more quickly — and with a lot less stress. In our omnichannel world, it's the tool you need for ecommerce success. Ready to learn more? Let's get started.
Facebook Shops Is the Newest Channel Online Retailers Need to Know About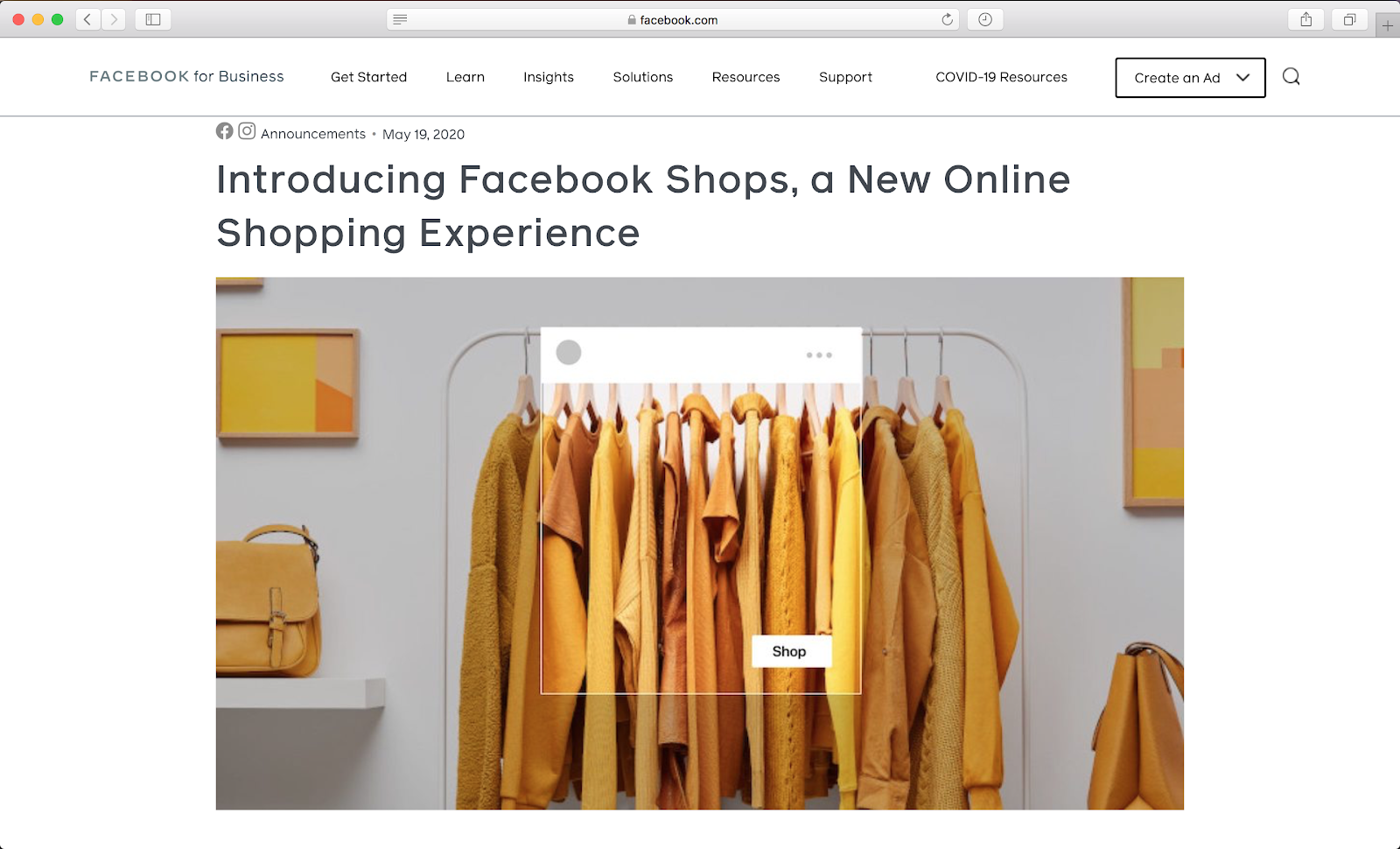 In mid-May, Facebook announced a new tool that's going to change the way online retailers use its social media platforms: Facebook Shops.
According to Facebook's announcement, "Facebook Shops is a mobile-first shopping experience where businesses can easily create an online store on Facebook and Instagram for free. Shops let you choose which of your items you want to feature, merchandise with product collections and tell your brand story with customizable fonts and colors."
Plus, the new platform gives you a ton of social-friendly ways to interact with and offer support to your customers.
"In Facebook Shops, you'll be able to connect with customers through WhatsApp, Messenger or Instagram Direct to answer questions, offer support and more," the announcement read.
The announcement also hinted at other new features and tools that are coming later, all designed to give ecommerce retailers more powerful ways to use Facebook and Instagram to market and sell their products. These will include Instagram Shop, live shopping features, and loyalty programs, according to Facebook.
The idea behind all these new features is twofold: To inspire more people to shop online via social platforms like Facebook and Instagram, and to make it easier to both buy and sell online, Facebook says.
Why Should Retailers Be Excited About Facebook Shops?
One of the biggest trends in ecommerce retail the last few years has been the rise and growth of in-app shopping. This has allowed people to discover products on social media platforms, and visit store websites, add items to their cart, and checkout, all without leaving the social media app.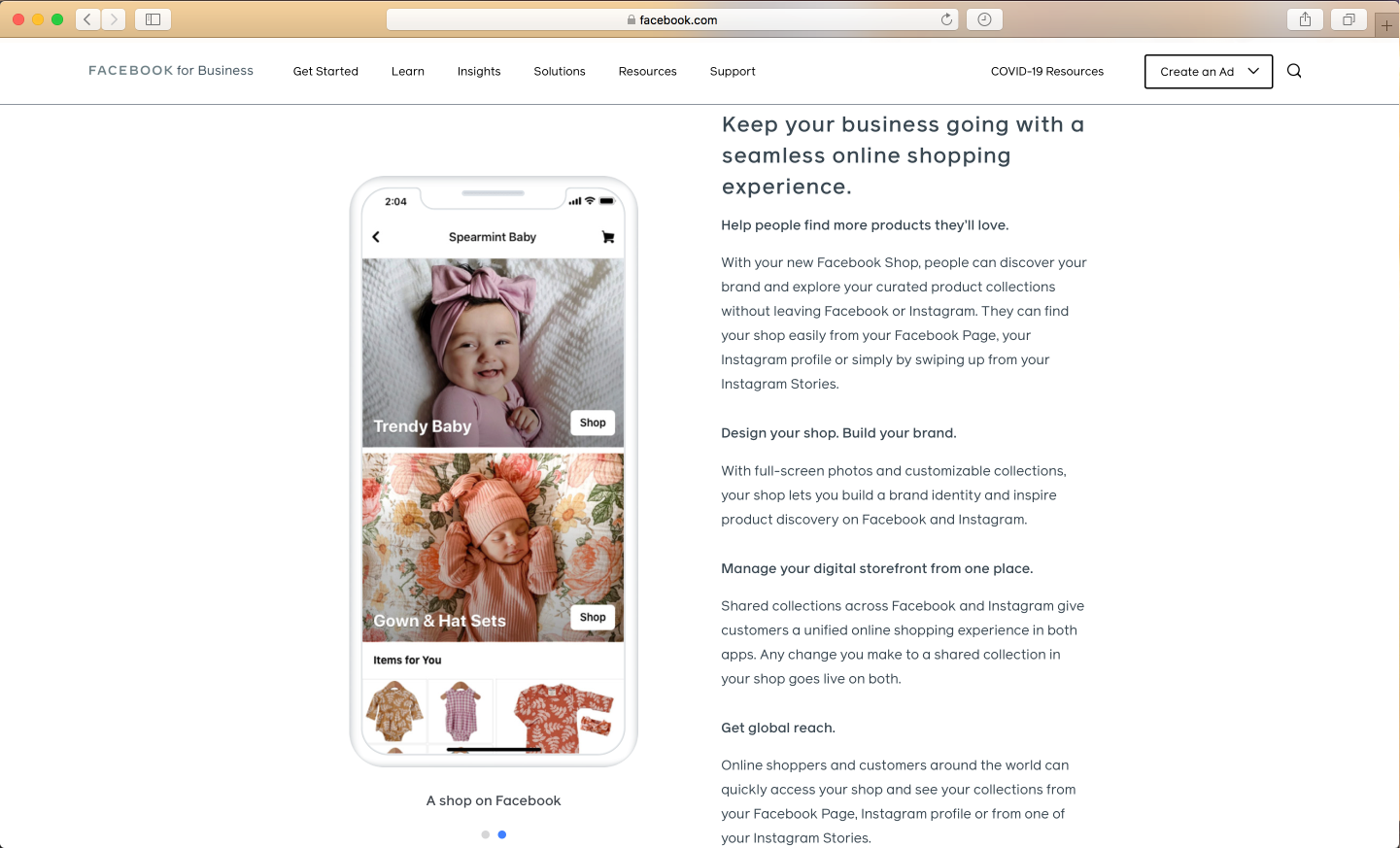 Facebook Shops and Instagram Shops seem like a natural evolution of this concept, making it even easier and even more seamless to shop via social media without having to move to a browser or a different app.
Facebook has announced a few features that make its new Shops pretty appealing for online retailers.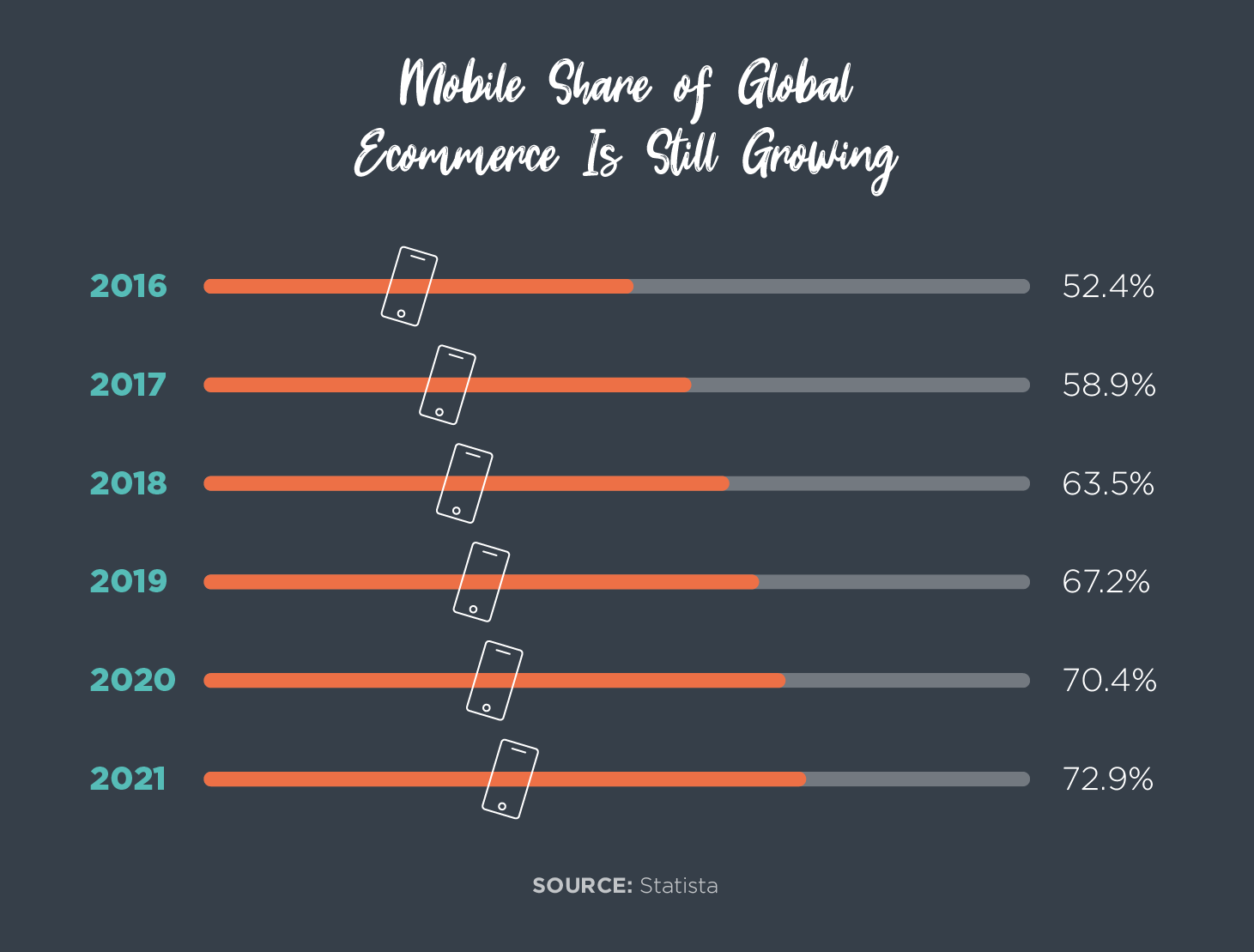 Shops was created to be a mobile-first shopping platform, which should catch savvy retailers' eyes, considering trends show mobile shopping is very much on the rise.
Shops can be accessed easily from your Facebook page or Instagram profile, or by swiping up on Instagram stories.
You can create curated product collections specifically for your Shops, which can then be explored right from within the Facebook or Instagram apps.
With Shops, Facebook is also introducing some cool design features like full-screen photos and customizable collections, which makes it easier than ever for retailers to stay true to their own branding while selling on a platform like Facebook or Instagram.
You'll be able to share collections across both Facebook and Instagram, making the customer experience more seamless and unified across both apps, while also saving you time and work.
For retailers who are already omnichannel, making the move to take advantage of all the new features that come with Facebook Shops should be pretty seamless. And any time you can expand into a new channel for selling your products online, with minimal pain points? That's an online retailer's dream.
But if you don't already use Facebook and Instagram to sell products, don't worry. There's one tool that can help you get ready to expand into Facebook Shops — and whatever other new channels arise in the future.
PIM: The One Tool You Need to Seamlessly Sell with Facebook Shops
That one tool is product information management (PIM) software.
PIM is an essential tool for online retailers, because it keeps their product information centralized and organized in a way that makes that data accessible to anyone across your organization, and ensures that product information is always accurate and up-to-date. Plus, a good PIM will come with other useful features, like the ability to analyze data to optimize your store's performance. It should also be able to distribute your content and product information to any marketing and sales channel you use.
That's why a tool like PIM is so essential in the digital age. In order to be truly omnichannel, you need a tool that keeps your product information ready to push to new channels, but can also do that distribution for you at the push of a button.
How Plytix Makes Facebook Selling Simple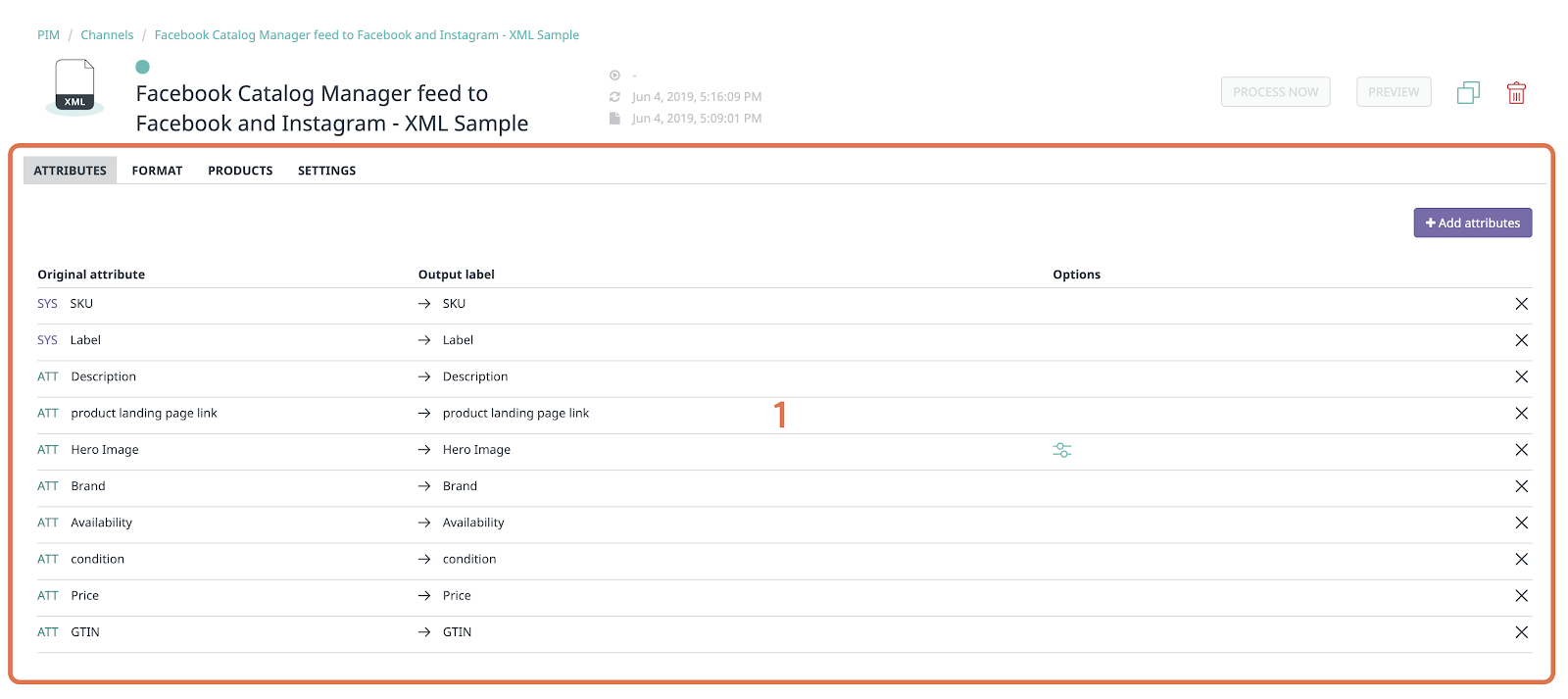 If you're already thinking about how your online store can take advantage of Facebook Shops, the right PIM will make it easy for you.
Plytix PIM is already set up with features for sharing your product data to all kinds of channels, including Facebook Catalog Manager. If you need a detailed step-by-step guide, we have that. But Plytix makes it as straightforward as possible — all you need to do is create a new XML data format feed, then format it for Facebook, and customize it to fit Facebook's requirements and include the product information you need to include to better advertise and sell your products, depending on your industry.
Plytix also has new features in the works that will create new ways to integrate with platforms like Facebook Shops. One feature that's coming soon is a direct integration with Shopify — once product information is distributed from your Plytix feed to Shopify, it can be pushed to Facebook via a Shopify plugin. It's that simple.
Sure, you can expand into Facebook Shops without a tool like Plytix. But by not having the right tools to move into new channels as quickly as possible, you run the risk of being edged out by your competitors. Being the first in your industry to roll out Facebook Shops as soon as they launch? That's much more appealing — and it's totally possible with PIM.
Be Ready for All New Channels With PIM
Omnichannel retail is a trend that isn't going away anytime soon. And in this digital age we're in, the constant growth of new sales and marketing channels can be understandably overwhelming to online retailers.
PIM is the tool you need to be ready to constantly expand into new channels.
But that's not the only benefit you get with PIM software. PIM adopters are outperforming their competition in all kinds of ways, and you can too. Ready to learn more? Download our free ebook today.